Written by Pete Anthony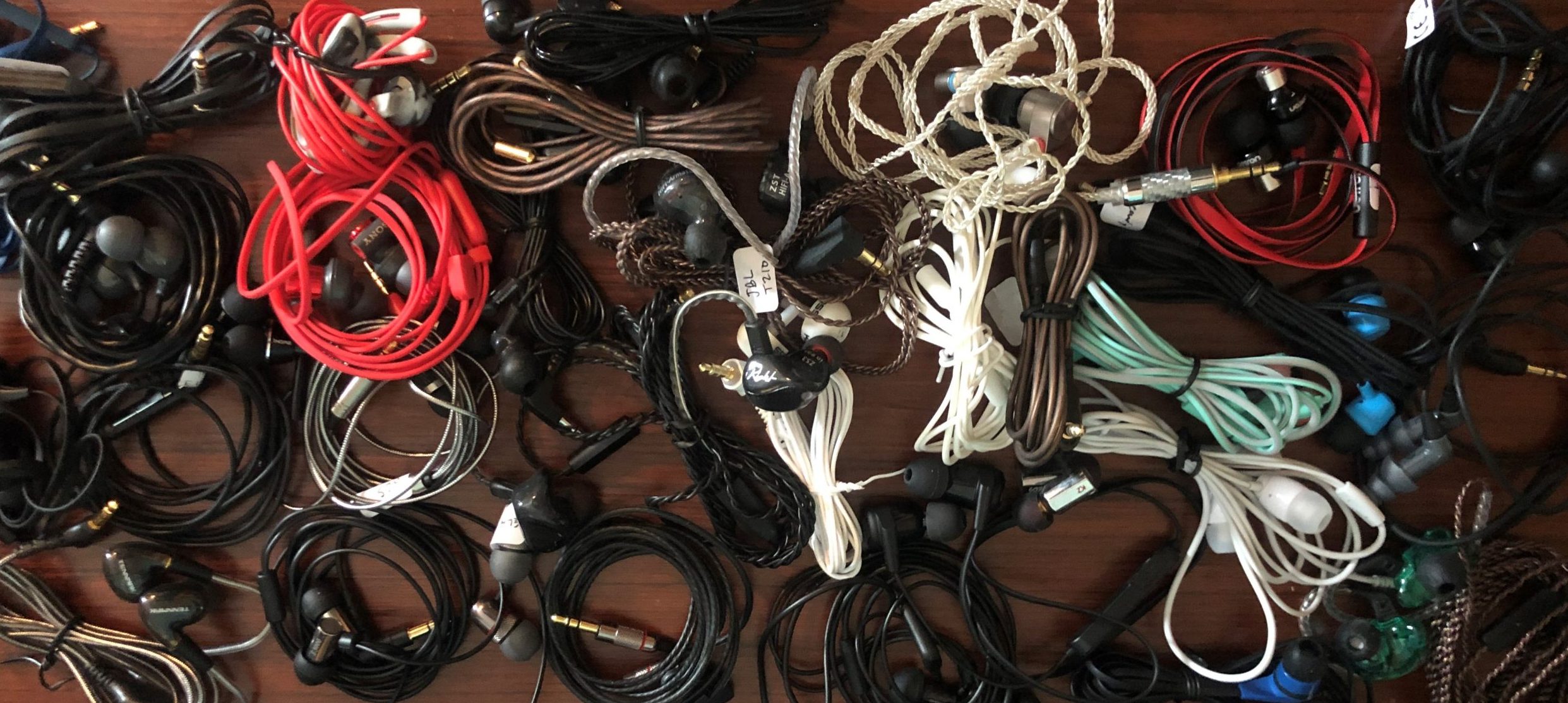 The budget wired earbud market has taken a very interesting path up to now. For a long time, the wired earbud market was kind of dichotomous – you either had audiophile focused products that were expensive, or you had cheap products that you got at the airport newsstand to just get you by. Around five years ago or so, though, we saw a boon of wired earbuds that were both inexpensive and great sounding.
But not too long before that, Apple also released their first TWS AirPods and "courageously" deprecated the 3.5mm jack from their phones, and in the last couple of years we've seen the wireless market start to quickly cannibalize the decidedly antiquated wired market. The TWS market has quickly become massive, and is projected to continue exponentially growing into the future.
Wired earbuds and headphones that are truly audiophile focused and expensive will always have their place – no one wants to spend hundreds of dollars on equipment only for it to be bottlenecked by a lower bandwidth wireless audio codec. But what about their budget counter parts? Are they on their way out?
It's certainly possible that they might be, and there are a few discontinued products that I'm sad to see have become no longer available. But, for now, there are still a plethora of great budget wired earbuds, and traditional cables do have advantages: no battery limit, no bandwidth limit that might bottleneck hi-res audio files, and no real expiration date that wireless earbuds have from when their batteries eventually wear out (wireless earbud batteries only last 2-3 years or so presently). So, a decent pair of wired budget earbuds is still a great and appealing option for a lot of people.
Why Listen To Me? About the Author
I've published reviews for or otherwise listened to well over 100 pairs of earbuds and headphones, and most of them have been budget-tier products, which is a market that the bigger publications tend to neglect. In fact, that's kind of how I got started out doing all of this. You can read more about me on my full author page.
What To Look For in a Pair of Budget Wired Earbuds
Here are the main things I'm looking for when taking a pair of budget earbuds for a test drive:
Good overall sound signature – I don't mind something that's biased towards a certain style one might like because no one is ever going to do any kind of serious monitoring with cheap earbuds. That said, they should have an overall decent/even response and minimize glaring flaws that are often attributable to cheap headphones: sibilance, thinness/hissyness, muddy/bleeding bass, the boxy sensation, etc.
Comfort – they need to fit nicely and securely and create a proper seal, and not move around or lose the seal when the head or jaw moves. Pads and tips need to feel nice and sturdy enough, or at least any replacements you might decide to use need to work.
A good cable – something that doesn't feel flimsy and prone to tangles. Something that keeps microphonics (the sound of rubbing wire that goes into the earbud) to a tolerable minimum. Also a sturdy plug (if non-wireless) that fits securely into a jack, with no crackling and minimal background static.
Warranty – if cheaper buds are more prone to breaking/failure I want to be covered. A year at least, but there are some in this category that do offer longer. I also want the RMA process to be as quick and easy as possible so the effort of replacing them is worth it.
Features – adequate in-line controls, mic, Bluetooth connection, weather/water resistance, or any other such features if you want to have any of them.
Isolation – earbuds are typically used outside home, so they should provide enough isolation to block out however much ambient noise you typically deal with.
My Current Top Picks
I don't think it's possible to say there is one objectively "best" overall budget wired earbud, because there is a degree of subjective preference in audio, but if I had to recommend one overall best pair of earbuds available for around $20 or less, it would be:
Moondrop Chu – arguably best all-around budget wired earbud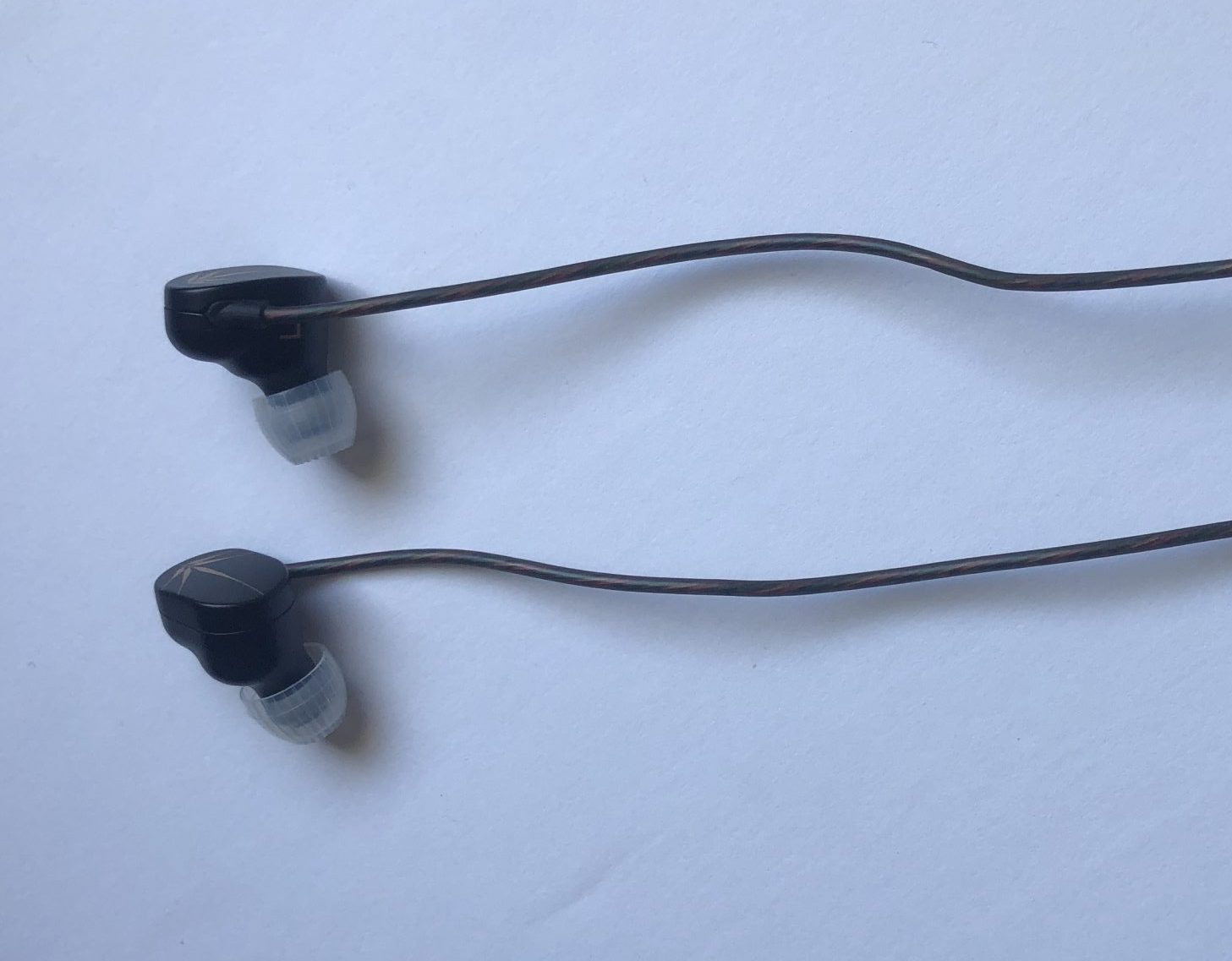 I don't think there's much, if anything, out there – currently at least – that can bring more to the table than the Chu does for $20 or less. It has high quality components, really nice and great feeling tips, very well balanced neutral tuning, and just overall good clarity and accuracy. It's certainly possible that there are competitors that sound better to you, especially if you're after, say, a warmer/bassyer sound or a brighter v-shaped sound, but its pretty hard to go wrong spending around 20 bucks on something like the Chu.
Get the Moondrop Chu on Amazon (affiliate link)
Salnotes Zero – honorable mention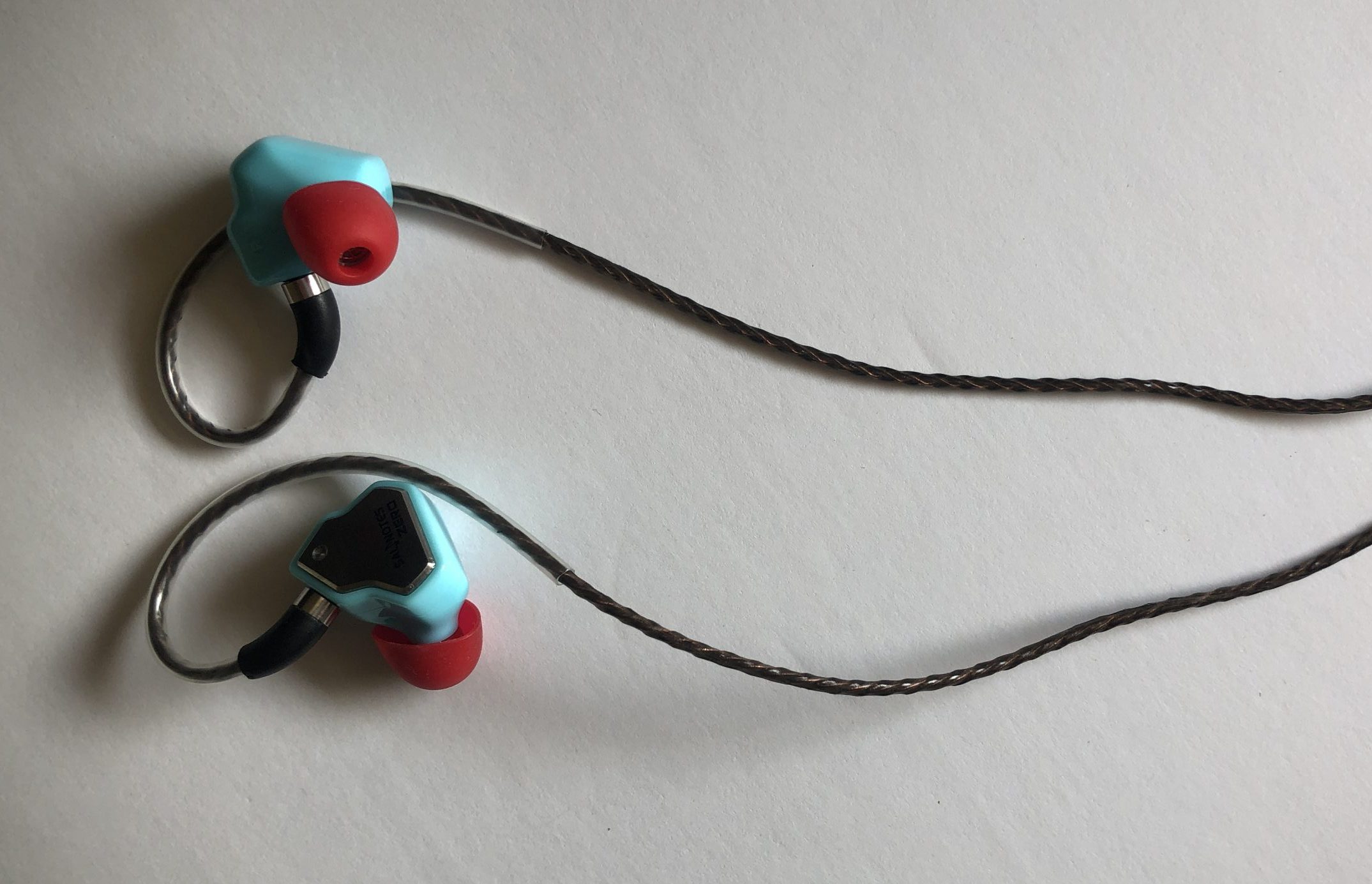 Knowledge Zenith is a mention worthy company here because, while they are not all that well known in the mainstream, they make a ton of great and inexpensive wired earbuds in a variety of styles. One in particular is the Salnotes Zero, who they made in collaboration with Crinacle, who is arguably the leading expert on in-ear headphones with his massive database of measurements.
The Salnotes Zero has a more U shape style tuning that's closer to the more common and conventional Harman style tuning you see on most popular earbuds, but it still has great balance and accuracy. It also has a really nice and separable 2-pin cable and ear hooks. I would bet money that plenty of people would prefer these over the Moondrop Chu.
Get the Salnotes Zero on Amazon (affiliate link)
KZ EDX Pro – honorable mention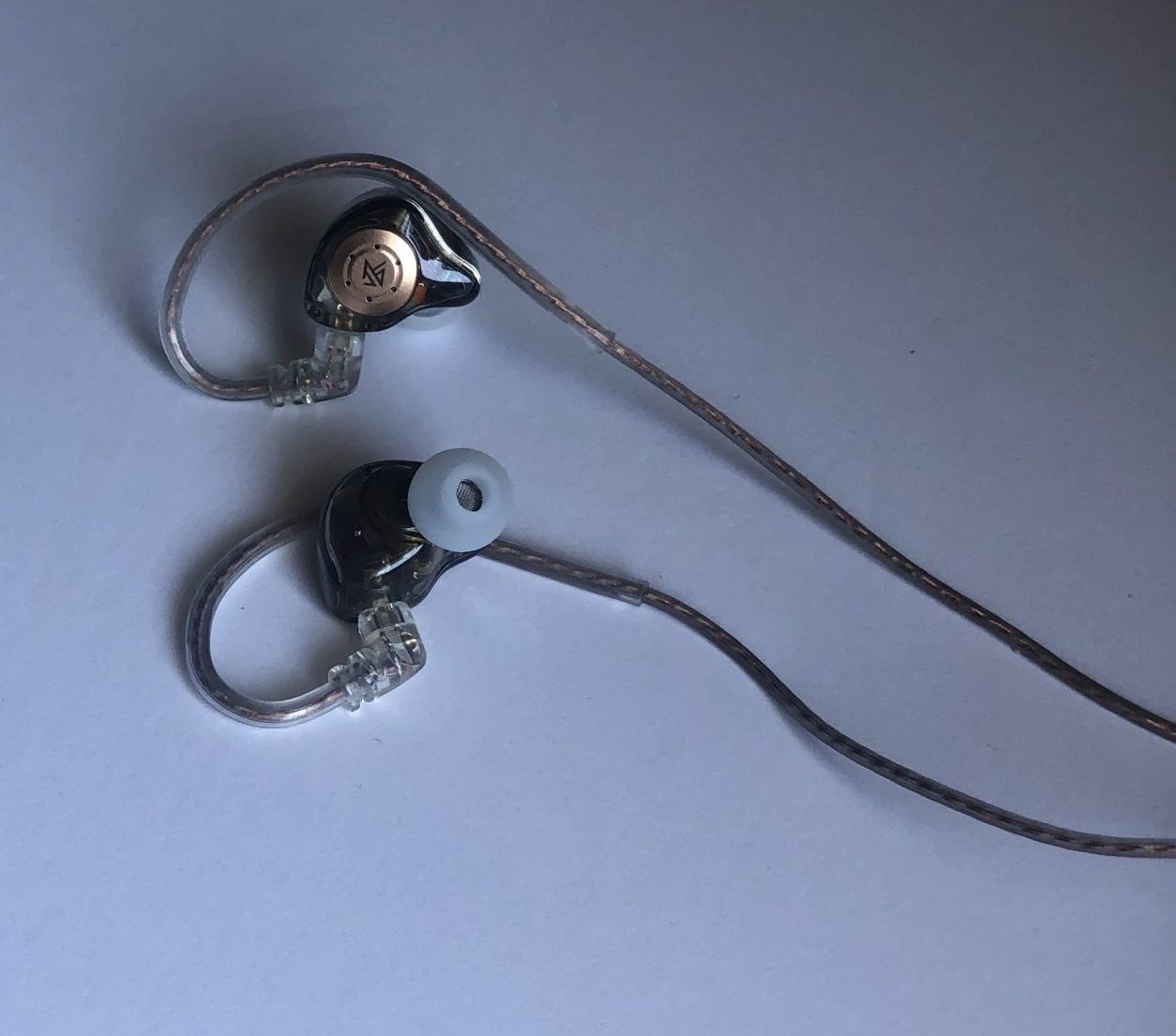 Get the KZ EDX Pro on Amazon (affiliate link)
A 2nd gen version of a popular product that's still ultra cheap, the KZ EDX pro has a slightly more subtle U shape with more bass if that's what you're after, and it also has the really nice cable and earhooks.
Notable Competition
A good amount of budget earbuds are cheap and bad, but a good amount of them are quite comparable and perfectly viable alternative choices, or maybe are even preferable if you have particular preferences. Below is an alphabetical list of various competing products with short summaries and corresponding links to full reviews, which I definitely recommend reading if anything in particular interests you.
1More E1009 – recessed mids makes the sound feel collapsed in. Lack of detail and crispness. OK overall but not great – plenty of better performers for the money (full review).
1More 1M301 – impressively good sound with particularly good clarity and separation. Isolation is lesser. Definitely a viable choice that remains in the best-of conversation (full review).
Amazon Basics earbuds – doesn't fit that great, sound is OK/passable but with noticeable boxyness and sibilance. Cable is actually a little thicker and better than similarly priced competitors (full review).
Betron B25 – nice build quality, fit, and comfort for the minimal price. Sound quality isn't that great for critical music listening, but is however nice and soft and perhaps ideal for things like podcasts (full review).
Betron BS10 – very nice build quality, but fits poorly, and sounds generally inferior to all the recommendations herein (full review).
Betron DC950 – very nice build and fit, with good isolation. Sounds decent but the significantly emphasized bass is fairly resonant and fatiguing, and with recessed mids/trebles it feels kind of muffled (full review).
Betron ELR50 – decent build and fits very nicely, but overall doesn't sound that great, lacks enough detail to sound muffled, bass is prone to significant bleeding (full review).
Betron YSM1000 – very nice build and decent fit, but overall doesn't sound very good, enough lack of detail to seem muffled. Prone to fatigue as well (full review).
CCA (KZ) CRA – good V shape sound, great fit and isolation, and possibly best in class for those who prefer that kind of tuning (full review)
Creative Outlier One – comfortable, water resistant, and has a great Bluetooth connection quality. Emphasized bass which might appeal to some, but both the Soundbuds Curve and Q30 plus sound better overall in my opinion (full review).
Edifier H210/P210 – significant enough lack of clarity and detail to sound muffled. Recessed trebles and muddy bass don't help (full review).
JBL E15 – decently good overall sound and have been significantly discounted from original MSRP. Lack a little detail all around and the bass is a somewhat boomy, muddy, and fatiguing (full review).
JBL Reflect Mini – very lightweight with decent overall sound, also have been significantly discounted from original MSRP. Might have issues with ear fit out of the box that requires separate tips to fix (full review).
JBL T110 – these sound very good for the minimal price, and might actually be better than the ErgoFit if you don't mind paying a little bit more. Flimsy wire and don't get loud as easily (full review).
JBL T210 – sounded decent, no specific flaws, just not particularly great. Bass was recessed despite these being advertised as bass headphones. Also a flimsy wire and don't get loud as easily (full review).
JBL T290 – sounds very good all around for the current price, part in due to this one seeing some MSRP discounts. Slight harshness and bass boomyness. Also has flimsy wire and joints (full review).
JVC HA-FX7-D Gumy – bass is so over tuned it basically ruins the already mediocre sound, hard pass (full review).
KBEAR KS1 – muddy over tuned bass bleeds into already recessed mids/highs. Decent, and seemingly well liked, but noticeably worse than other KZ budget earbuds in my opinion (full review).
Koss Plug – interesting unique design, but one that has a terrible fit that compromises already mediocre-at-best sound quality (full review).
KZ ATE – technically great sounding for the modest price, with impressive consistency, detail, clarity, and separation, but bright up top, with mids/trebles that are somewhat thin and harsh. Fit and comfort isn't the greatest (full review).
KZ ED9 – sounds good overall, and has the switchable option of "bass" or "balanced" with two pairs of removable tuners. Buds are heavy and long and hang out and down as a result (full review).
KZ ED12 – sounds good overall, a bit bright and harsh with the V shape sound signature. Buds are a bit bulky and annoying to take on/off, woven wire isn't the greatest (full review).
KZ EDX Pro – these sound very good for the minimal price, slightly thin and flat, not quite as good as the F3s in my opinion, but very close, definitely a solid choice that some might even prefer (full review).
KZ ES4 – sounds good overall, bass is pretty emphasized and the driver design can make the lows and highs sound a bit disjointed (full review).
KZ Salnotes Zero – made in collaboration with esteemed expert Crinacle, great overall sound, neutral and even response, and build quality. Definitely a best-of contender (full review).
KZ ZS3 – sounds good overall. The buds are bulky and the ear wraps and wire aren't the greatest though (full review).
KZ ZS5 – has very even response and great clarity and separation, but a little boxyness and sibilance. Also a bit bulky (full review).
KZ ZSN Pro (upgraded) – good clarity and very good bass extension/response, but pretty harsh, somewhat thin/sibilant (full review).
KZ ZST Pro – excellent clarity and detail but very bright and harsh V sound signature (full review).
MPOW Flame – sounds bad, overpowering bass that's muddy and bleeds heavily into significantly recessed mids/trebles (full review).
Philips SHE3590/SHE3595 – a popular cheap-as-possible option, but I think the ErgoFit sounds a little better and is the same price (full review).
Senso ActivBuds S-250 – sounds bad exactly in the same way as the MPOW Flames do, and I'm suspicious these might just be the same hardware/manufacturer in different clothes (full review).
Sephia SP3060 – sounds surprisingly decent, is well built and comfortable, and has one of the nicest wires I've ever seen on inexpensive earbuds (full review).
Skullcandy Chops Flex – poor fit that results in bad enough sound quality to be non-passable (full review).
Skullcandy Jib (wired) – good comfort and seal for the bare minimum price with overall decent sound. Emphasized bass however is muddy and bleeds up, exacerbates already lacking detail and clarity (full review).
Skullcandy Ink'd 2 – good comfort and seal for the minimal price, sound is decent and technically impressive, with even response and good detail and clarity, but thin and harsh and significantly fatiguing (full review).
Skullcandy Method – lightweight and very comfortable, ideal for use with exercise or other activity. Sound quality is decent too. Wire is a little flimsy and these don't have in-line tracking/volume controls despite being "sport" earbuds (full review).
Sony MDR-EX15AP – not great but passable for ultra cheap earbuds, slightly better cable than similar priced competition, a viable cheap-as-possible option (full review)
SoundPEATS Q30 Plus – very good sound quality with a flat/neutral signature, and might actually sound better than the Soundbuds Curve if that's what you prefer over bass emphasis. Fit isn't great with included pads/tips and separate ones might be needed to fix that (full review).
Taotronics TT-BH07 – these sounded very solid, but the Soundbuds Curve sounds a little better and has better fit and comfort (full review).
Relevant Articles
• Our current picks for the overall best budget true wireless earbuds