Written by Pete Anthony 
Last updated on: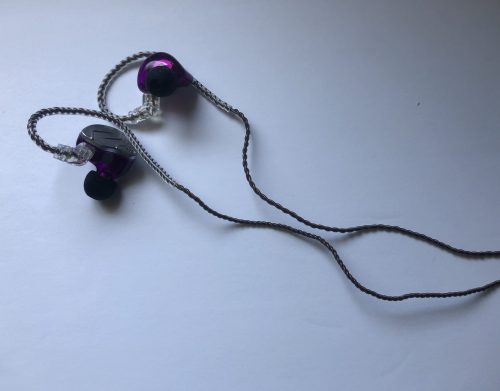 KZ has become one of the most prolific earbud companies in recent years, and the ZSN Pro is yet another one of their budget offerings.
It's an upgrade of the previously released ZSN, which came out about a year or two prior from what I can tell, and advertises a higher efficiency rating and response range.
Otherwise the design appears to be fundamentally the same – a hybrid combo with one dynamic driver and one balance armature driver. It looks the same as its predecessor (and the same as KZ's many ostensibly different budget earbuds if I'm being honest).
KZ is, at the moment, viewed very positively in the audio world – they're well regarded and liked by many reviewers and people in general for producing high quality earbuds at very decent prices. And I'm definitely among them – I've listened to and reviewed many KZ earbuds over the last few years. Some I think are top-tier, other's I haven't liked so much, personally at least, but all in all I'd say they're one of the best current manufacturers of non-expensive earbuds.
I always like KZ's minimalist but robust packaging – the earbuds are firmly embedded in contoured packing foam, which also provides a half inch or so of buffer between the buds and ancillary inclusions like the cable.
Included with the headphones:
separate/removable cable
three pairs of different sized silicone replacement tips
manual pamphlet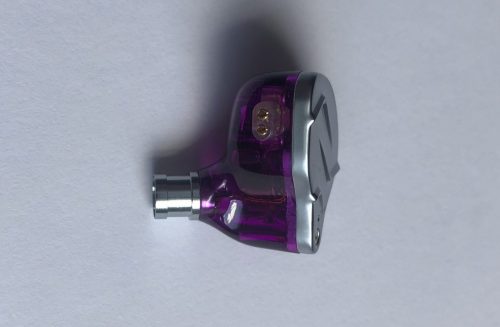 The ZSN pro earbud has the same contoured shape and long nozzle that most of their other earbuds also have, and it fits very well and easily. I was able to get a proper seal that was comfortable and didn't break no matter how I moved my head, face, or jaw around.
The ZSN pro is designed to be worn inverted, with the wire coming out the front and then back around the ear, which helps keep them in place and avoid that bad feeling of earbuds hanging out and down which I personally hate.
The ear hook plastic is not malleable, but, I've read that using a heat source like a hair dryer can be used to change the shape if you really want to. I've used this and many of KZ's similar cables and have never felt the need to do that though – they always fit well out of the box.
The cable is separate and removable and hooks up to each earbud with a 2 pin connector. Some of these connectors have been a little finnicky on other KZ earbuds in my experience, but this cable hooked in smoothly and securely. They do say in the sales copy that the ZSN Pro includes an improved cable with "slot protection design."
Do note that the cables, but not the earbuds, have designated left/right slots, so it might be a little tricky figuring out how to put these in if you've never used an inverted style earbud before.
I'm not a huge fan of this braided style cable, but, it's sturdy and doesn't seem to cause much microphonics so it's perfectly fine for budget earbuds. Because the cable is separable from the earbuds you have the option to change/upgrade it, obviously, and KZ does make a variety of higher end cables that go with their various earbuds.
Upon further research it seems as though, at the time of this writing/update, that KZ is rolling out a new standard included cable with a smooth layer of insulation in a somewhat random fashion. I'm not really sure what to make of that, other than to say it might be worth waiting a bit to get a pair of their earbuds, or just make sure you get the cable you want.
The plug and support is nice and sturdy and plugged into my devices securely and without any issues. One thing to note is that the L style support, while it does have its advantages, might have issues fitting into a phone with a case on it or something of the like.
The ZSN pro does optionally come with a cable that has an inline 1 button mic and control unit for about a dollar more if you want that.
Check out the ZSN Pro more on Amazon (affiliate link)
Sound And Performance
General impression:
The ZSN Pro sounds solid overall at its price-point, which I expected based on my many prior positive reviews of KZ earbuds. The detail, clarity, and separation are excellent – low instruments and percussions really come through and you can pretty easily hear individual sounds if you focus on them.
But, as a consequence, I think, the overall sound thin and slightly sibilant, with very noticeable harshness that took me some getting used to. I also noticed some onset fatigue after a couple hours of on and off use.
Any major issues:
None that I could discern.
Sound signature/response curve:
These definitely have a distinctly bright V shaped signature that I've noticed is common to some of the other KZ earbuds. The bass is definitely tuned up a bit, probably as part of their claimed "improved" frequency response on the low end, and as a result the highs/vocals feel a little recessed and don't quite hit the way they should in my experience with fuller and/or more neutral earbuds.
Bass:
The claimed "improved" frequency response range is 7 – 40k Hz, the floor of which would be elite by any HiFi standards, but how well these actually hold up at such low frequencies is questionable (and it might not even matter).
I will say though that the bass extension is very good, some of the best I've heard in fact for budget earbuds. The normal drops I test really held up and didn't lose tone like they almost always do with budget earbuds.
The bass is definitely tuned up a bit though, and while the tone/clarity is decent, it is pretty thumpy and feelable, and probably contributed to the onset fatigue I personally experienced
Power/Volume:
The ZSN Pro is very sensitive and loud, so much so that I managed to give myself a little jump scare when I turned them on at my normal-ish device volume. They claim a sensitivity rating of 112 dB/mW, which is exceptionally high for any pair of headphones, and I'm inclined to believe this measurement is fairly legit.
I almost felt like I couldn't turn these up enough to fill out the mids and highs, because the bass and percussions and such quickly got intolerably loud.
Isolation:
The isolation is pretty good, I'd put it around medium. KZ claims these earbuds block out about 26 dB of external noise which seems reasonable. Elite isolating earbuds (which are not comfortable for some to wear) can typically block up to about 45 dB, to give you an idea.
I don't see why these wouldn't be fine for most normal commuter use.
Warranty:
The ZSN Pro and most other KZ budget earbuds come with a 1 year warranty which is about as good as it gets at this price-point.
Overall Take, As Compared To The Competition
It seems like KZ earbuds have a very balanced/neutral signature or a very bright/harsh V signature with seeming emphasis on clarity. The ZSN Pro is definitely of the latter, and while it does do well in that way, with very good detail, it definitely feels a bit thin, bright, and harsh. Not my personal preference of sound signature for casual listening, but, some people reportedly like it very much.
All in all, KZ has, at the time of this writing/update, proven itself to be one of the best producers of budget earbuds that are performant, comfortable, and durable. And their selection is just so vast – best thing anyone can do in my opinion is just pick any one of them with the style they prefer, and the ZSN Pro will definitely be that pick for some.
Get the ZSN Pro earbuds on Amazon (affiliate link)
See our current picks for the overall best budget earbuds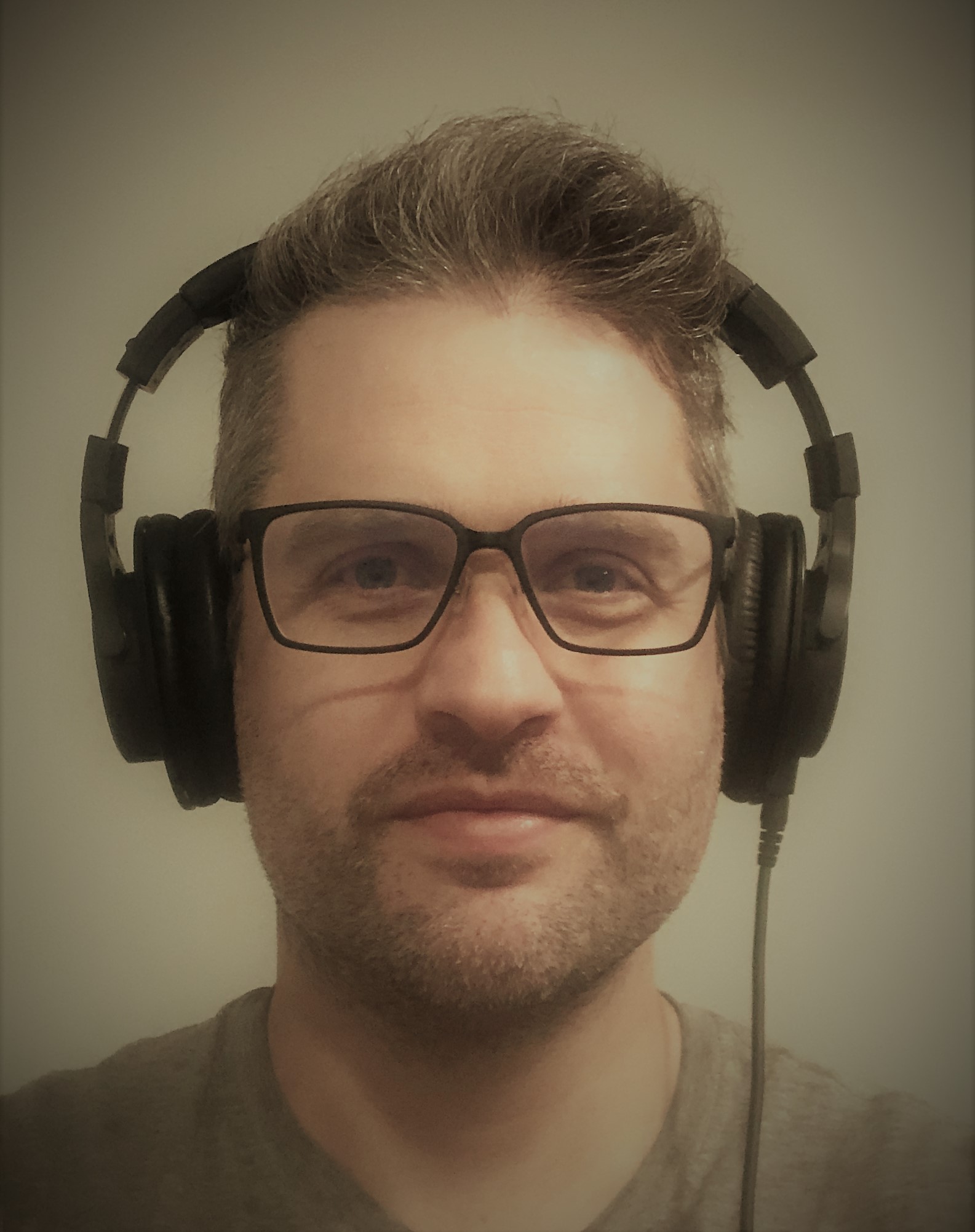 Pete Anthony has had a lifelong affinity for music, and more recently has become an anti audiophile snob who wants great sound to be accessible and enjoyable by anyone. Without needing to break the bank. Read his full author page
here
.