Written by Pete Anthony 
Last updated on:
Pretty minimal packaging, only thing protecting the buds is the somewhat flimsy box.
Included with the headphones:
two different sized silicone replacement tips
manual pamphlet
I tried all three sizes of tips these came with, but couldn't get a fit that felt quite right. I like to feel a bit of pressure in the seal with silicone tips and couldn't get that. The nozzles are a little small as well so I couldn't find any separate tips that worked either. These give me the feeling of constantly wanting to push them in which is a pet peeve of mine. That said, the fit was secure and the seal didn't break when I moved my head and jaw around.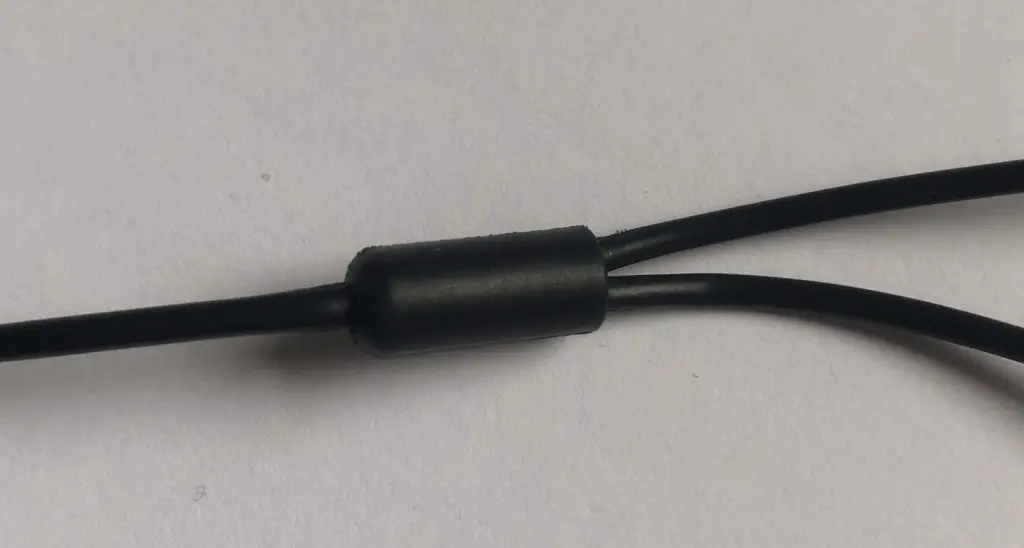 The cable is a little flimsy but actually pretty nice for cheap earbuds. Microphonics are decently minimal. Joints and wires are nice and sturdy. Plug fit securely into my devices with no connection issues. The short L support might have trouble fitting through certain phone cases and such.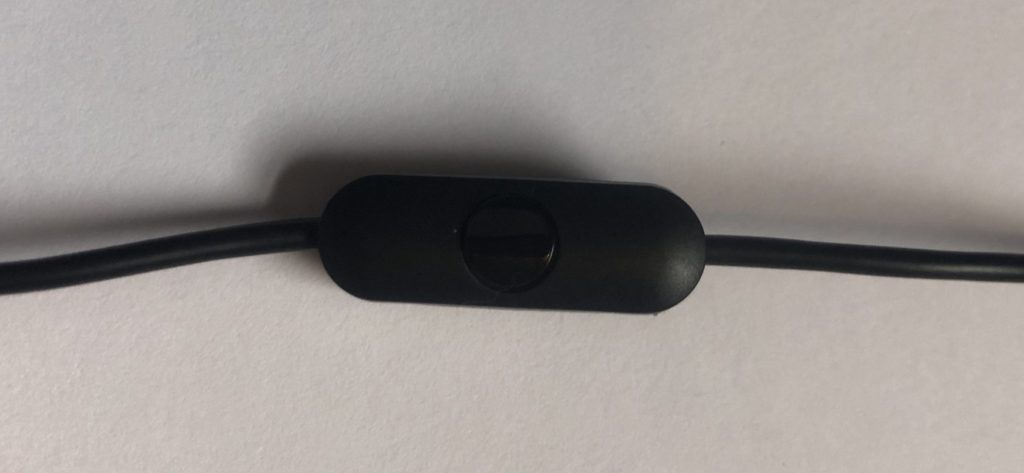 Comes with a basic one button mic that has basic functions like play/pause, skip, etc.
Sound And Performance
General impression:
These don't sound particularly great. Just OK. Recessed mids make the sound feel a little boxy and narrow.
Any significant issues:
None that I could detect.
Sound signature/response curve:
Definitely feels V shaped, but with the peaks kind of falling into the recessed center.
Sound staging:
None whatsoever, stuff almost feels stacked on top of itself.
Bass:
Pretty neutral and warm, but surprisingly clear. No upward bleeding or muddiness.
Compared to monitors:
Fairly obvious loss of detail and crispness. I originally noted these as warm and round, but with more listening the recessed mids give the sound a sensation of feeling sucked in, is the best way I can describe it. Noticeable sibilance as well.
Power/Volume:
Had to turn things up 30-40 percent to get them to my normal listening volume, possibly to subconsciously overcome the recession, lack of detail etc.
Isolation:
Fairly decent, somewhere around medium
Warranty:
One year, pretty standard for budget earbuds
Overall Take, As Compared To The Competition
1More currently makes some of the best earbuds in the industry, but I don't think the E1009s are one of them. It's not that they're bad, it's that there's so much competition in the ~$20 price-point now that there are alternative choices that just sound better overall. This includes 1More's popular and similarly priced 1M301 single driver earbuds which really impressed me (reviewed here). See below for alternative recommendations.
Get the E1009 Piston Fit earbuds on Amazon