Written By Pete Anthony
  Last Updated On: 4-24-19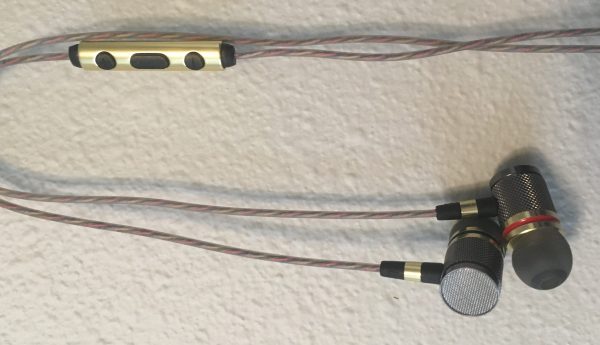 Betron's YSM1000 is a currently popular wired budget earbud. It comes in two versions with or without an in-line mic and control buttons.
Packaging is very nice – the hard box opens to high quality contoured packing foam which the buds and jack are firmly embedded in. The bundled wire and carrying case, which various inclusions are inside, sit in the bottom cavity.
Included with the headphones:
faux leather carrying case
two different sized pairs of silicone replacement tips
one pair of foam replacement tips
a shirt clip
a protective plastic cap for the 3.5mm jack
manual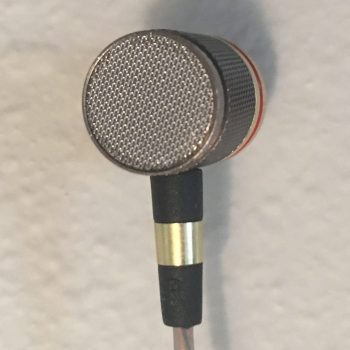 The earbuds are well built and sturdy, though a bit heavy. They do however have decent weight distribution and don't feel like they hang out and down. You could also invert them and run the wire over the ear which would make the fit all the more secure. I was able to get a fairly decent seal out of the box, but it did sometimes break if I moved my jaw enough.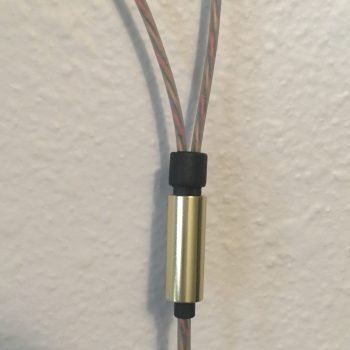 The wire is very nice – nice and thick, doesn't tangle up, and the outer layer of insulation has a nice texture that minimizes microphonics. The small black piece above the joint can actually slide up and down to shorten the left and right wires.
The jack support is also nice and sturdy and has the knurling to make gripping it easier. The jack itself plugged firmly and securely into my device.
The in-line mic is on the left side and has three basic volume/tracking and play/pause/call buttons.
All in all, these are very nicely built headphones for the minimal price and are decently comfortable, but it might take a bit of effort to figure out how to get a solid seal.
Spec/Performance Discussion, Listening Impressions, Other Related Observations
General impression: The YSM1000 honestly did not sound great – the lack of detail and crispness is immediately noticeable and they sound significantly muffled. Despite warmer/darker sound being generally easier for extended listening, I definitely felt onset fatigue both in the emphasized bass and in general. If you like any kind of brightness and detail in your mids and trebles I doubt you'll like these.
Sound signature: they're definitely bass emphasized with slow drop off towards the trebles, rounded overall.
Bass: Betron doesn't publish any response range specs, but the bass extension is actually very good. Various drops I tested came through fully without seemingly losing any pitch, tone, or volume. The bass itself however didn't sound too great either, kind of wumpy, muddy, and distracting. The fatigue issue was significant with beat based EDM songs.
Power/Volume: Betron neither publishes impedance or sensitivity ratings, but I found these got loud pretty easily and I had my device volume where I normally have it with budget headphones. I doubt any device will have issues powering these inexpensive earbuds.
Isolation: fairly solid, I'd put it around medium – these should be fine for most basic commuter use.
Warranty: The YSM1000 has a one year warranty which is comparatively average for budget earbuds.
Overall Take, As Compared To The Competition
While the YSM1000 is a very nicely built and decently comfortable pair of budget earbuds, the overall sound quality just isn't that great. While the bass extension is very good, the bass is generally wumpy and muddy, and the mids/trebles are recessed and lack enough detail that everything sounds just kind of muffled. There are, at the time of this writing/update, many similarly priced options that sound significantly better overall, so I have to give these a hard pass.