Written By Pete Anthony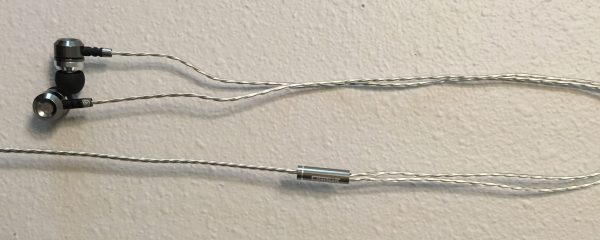 Sephia is a UK based brand I'd never heard of before doing this review, but the SP3060s seem to be a somewhat popular and nice looking pair of earbuds that are cheap at around the $10 price point. I'm always willing to give cheap earbuds a go, even from obscure brands, because sometimes you do find diamonds in the rough.

The packaging is nice – a hard box opens up to reveal decent quality contoured packing foam which the buds and jack are embedded into. A small compartment beneath contains the bundled wire and included accessories.
Included with the headphones:
5 pairs of different sized silicone replacement tips
2 pairs of foam replacement tips
shirt clip
faux leather carrying satchel
plastic jack cap
manual and quick start pamphlets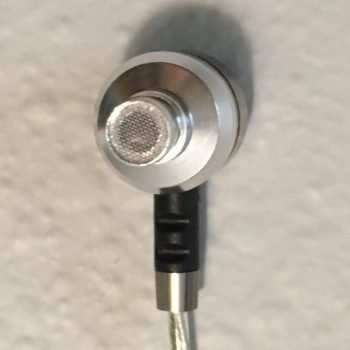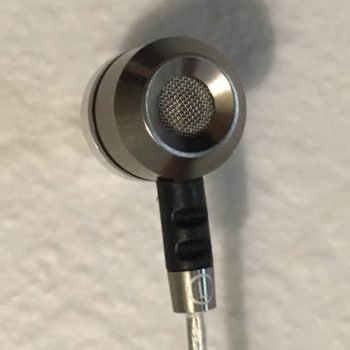 The packaging and design of these earbuds looks very similar to Betron's, another UK based company, and in looking at their respective product pages (here and here) it's pretty obvious these two companies source from the same manufacturer.
The SP3060 fits very nicely. The default tips gave me a nice seal that didn't break when I moved my head and jaw around, and the buds sat securely in my ears, not giving any feeling of hanging out and down. And with the plethora of included replacement tips chances are you'll find something that works out of the box.
The wire is honestly one of the nicest I've seen on a pair of earbuds as cheap as these – it's nice and thick, anti-tangle, and has a smooth layer of insulation that causes practically no microphonics.

The 3.5mm plug is nice and sturdy and plugged into my device without any problems.
Spec/Performance Discussion, Listening Impressions, Other Related Observations
General impression: The SP3060 sounds impressively good for the bare-minimum price point, noticeably better than most of the Betron (Sephia's seeming cousin company) earbuds that I've reviewed. There weren't any noticeable flaws that tend to be common among cheaper headphones. The clarity and crispness was a little lacking, and the perceived sound stage felt narrow with a little boxiness, but I do think that is due in part to the emphasized bass.
Sound signature: Definitely rounder, with mid/high taper and emphasized bass.
Bass: The quoted response floor of the BS3060 is 15 Hz which is comparatively quite good for cheap earbuds, and the sound reflected as such. The bass was strong and various drops I usually test came in 100% and clear. There's some upward bleeding which I think contributes to that seeming narrow sound stage and lack of clarity up top. There's also a bit of feelable resonance and certain EDM type songs brought on some noticeable fatigue for me.
Power/Volume: The quoted sensitivity rating is 98 dB with a 3 dB differential, which specifies consistency you rarely see with budget earbuds. Whether or not the response curve is actually that flat throughout is definitely questionable, and would require testing to corroborate. While a rating of 98 is somewhat on the lower side, I felt these got plenty loud easily enough. The impedance is a low 18 ohms which means pretty much any device will easily drive these without problems.
Isolation: Pretty good, I'd put it at around a solid medium. No audible leakage despite what look like semi-open vented backs
Warranty: One year, which is fairly standard for budget earbuds
Overall Take, As Compared To The Competition
I'm quite impressed with these earbuds – not only do they sound surprisingly decent for the minimal price, but the build quality and wire might be the best I've ever seen on cheap earbuds. If you're looking for a pair of cheap, comfortable, hassle-free-as-possible pair of earbuds, the SP3060s are definitely a viable choice. Some might not like the emphasized bass and would alternatively prefer a more neutral headphone, of which there are many at the same price point.
Get the Sephia SP3060 on Amazon