Written By Pete Anthony
  Last Updated On: 4-30-19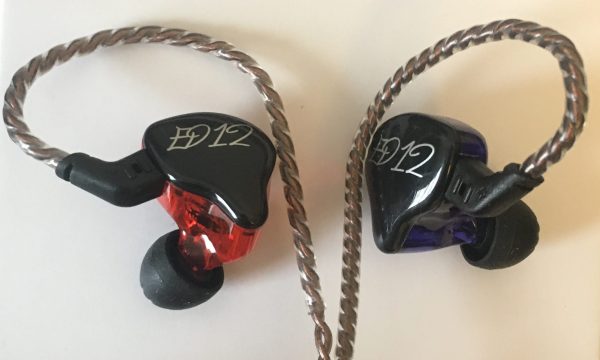 The ED12 is one of now many budget earbuds from Knowledge Zenith, which has become an increasingly popular and regarded audio company for having made several very competitive earbuds at various price points.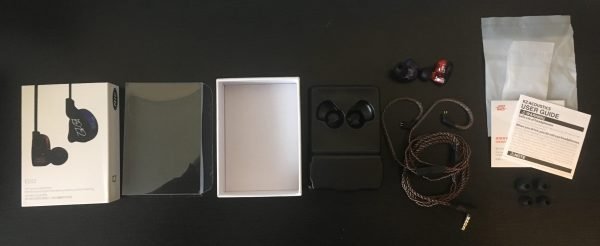 The packaging is nice – the cover slides off to reveal a hard open box with a protective plastic display piece on top. The buds are nicely embedded in a contoured packing piece, and the wire and accessories are below it in individual baggies.
Included with the headphones:
two different sized silicone replacement tips
manual
warranty card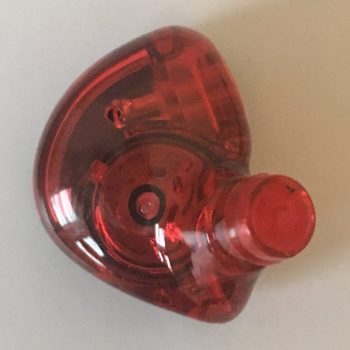 The ED12 wire can be removed and replaced via the pin connectors on the earbuds. Figuring out how to connect and orient them isn't exactly intuitive, but the manual has an instructional diagram.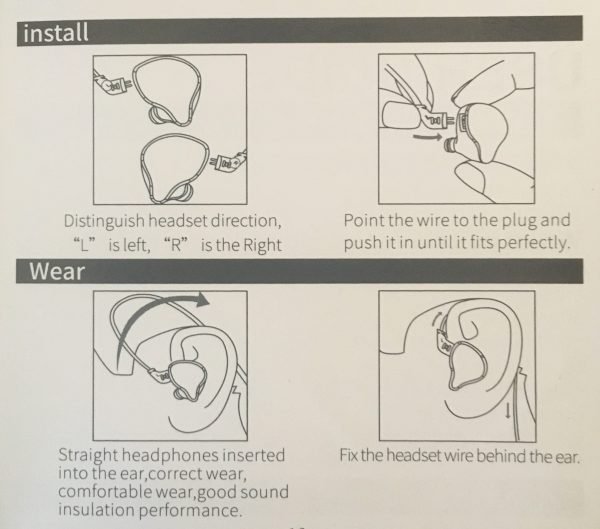 After a little work they do manage to fit nicely out of the box, and didn't lose the seal when I moved my head and jaw around. The plastic tube that's contoured for going behind the ear is unfortunately non-malleable, but I have read it's possible to mold it with a hair dryer or other such heat. You could also fit ear pads over it, but those would have to be acquired separately. Your can still feel the texture of the woven wire through the plastic tube which is slightly uncomfortable.

The mic is on the right wire and is pretty basic, with a single on/off call button
The joint and jack support are nice and sturdy, and the jack plugged in firmly to my device. One issue with the large angled jack is that it might have trouble fitting with various phone/device cases.
The wire is decently sturdy but I'm not a huge fan of the woven texture that KZ uses with these and some of their other earbuds because it's prone to tangles and microphonics.
All in all, though, these are nice, sturdy, and well fitting earbuds for the minimal price.
Spec/Performance Discussion, Listening Impressions, Other Related Observations
General impression: The ED12 sounds very good for a budget earbud. No detectable flaws that tend to be common with cheaper headphones. The response felt nice and even and consistent, and the detail and clarity were good, with particularly nice separation – you can really hear individual instruments, etc.
Sound signature: These definitely have the proverbial V shape – the mids are a little recessed while the trebles are very bright. This results in a little thinness and harshness, and some onset fatigue.
Bass: I wouldn't say the bass sounds emphasized, but the extension is very good. The quoted response range is 10 – 20k Hz which is comparatively good for budget earbuds. Various drops came through without losing clarity or tone, which is a bit of a rarity with budget earbuds. The bass does seem to bleed a little as a result of the V sound signature.
Power/Volume: the sensitivity rating is 120 which is comparatively excellent – these got very loud very easily, and I didn't have to really crank it up with various classical songs like I normally do to hear them.
Isolation: pretty decent – I'd put it at a solid medium, and these should suffice fine for basic commuter use.
Warranty: the ED12 has a one year warranty which is comparatively average.
Overall Take, As Compared To The Competition
The KZ ED12 is a very good sounding earbud for the minimal price, with particularly good consistency, detail, and separation. The V shape makes the trebles a bit bright and harsh, which might not be ideal for easy extended listening. They're also a bit of a chore to set up and take in and out.
Get the KZ ED12 earbuds on Amazon