Written By Pete Anthony
Last Updated On: 4-18-19  
The aptly named Q30 Plus is an upgraded version of the already popular Q30 earbuds. The drivers have been improved, and the weather resistance has been increased from IPX4 to IPX6, which means they can now withstand anything short of full immersion. The Q30 Plus earbuds are merely connected to each other and fully wireless, meaning there's no 3.5mm jack and they're only usable via Bluetooth.
The packaging is very nice – the outer sleeve slides off a hard box, with an additional packing piece that's contoured to a hard carrying case, where the earbuds and plethora of accessories are inside. The protection is a little redundant actually, but whatever, better safe than sorry with shipping.
Included with the headphones:
hard carrying case
velcro twist tie
two wire shortener clips
two shirt clips
a mini carabiner
four different sized pairs of silicone tips
two different sized pairs of ear pads
quick start guide
manual
micro usb charging cable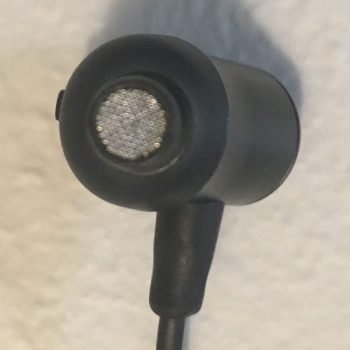 The earbuds are decently sturdy and magnetically attachable on the backs which is pretty neat. They also have little notches that slot with the included ear pads to ensure they're symmetrical and correctly oriented.
The buds do extend pretty far out and the fronts are pretty shallow, so I really couldn't get a decent fit with any of the many included tips and pads, and I lost the seal pretty easily if I moved my jaw much at all. I put on some longer foam tips and that improved the fit to satisfactory.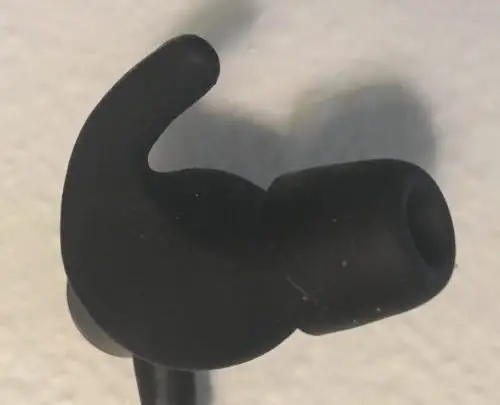 The mic/control unit is beneath the right headphone and has basic volume/tracking buttons and an call/power/pair button.
The wire is pretty basic but decently thick and sturdy. There is some microphonics but that could easily be minimized with the included clips.
All in all, the Q30 Plus is a pretty basic but decently built and sturdy wireless pair of earbuds, but the fit isn't the greatest out of the box.
Spec/Performance Discussion, Listening Impressions, Other Related Observations
Since these are Bluetooth only they'll need to be initially charged, which took mine about the quoted 1.5 hours. The battery life and standby life are 8 and 100 hours respectively, which is comparatively OK.
There is some background hiss, as there almost always is with budget Bluetooth headphones, but it was tolerably minimal.
My overall and general impression of the Q30 Plus is that it sounds really solid for the price, and, at the time of this writing/update, is definitely in the best-of conversation for budget wireless earbuds. The response is nice and flat and consistent, with solid detail and clarity throughout. There's very slight thinness and sibilance in the mids/trebles, but other than that I couldn't detect any flaws that tend to be common with cheaper headphones.
The sound signature is definitely flat/neutral – nothing feels emphasized but neither does anything seem recessed. Earbuds of this variety can sometimes feel a bit bright and harsh, but the Q30 Plus doesn't seem so at all and feels really easy for extended listening.
SoundPEATS doesn't publish a response range but the bass extension was good. Various beats and drops I usually test came in fully without lost volume. The bass felt a little quiet and behind in some cases, but the pitch/tone was generally decent and it wasn't muddy, boomy, upward bleeding, or fatiguing at all.
Power and volume response felt solid – these got plenty loud on my device without having to crank the volume way up.
The isolation is decent – I'd put it somewhere between light and medium, enough to block out most basic ambient commuter noise, but maybe not enough for noisier environments.
The Q30 Plus has a 1 year warranty which is comparatively average.
Overall Take, As Compared To The Competition
The Q30 Plus is a decently sturdy and very solid sounding wireless earbud for the modest price. It has a flat/neutral response with great consistency throughout, solid detail/clarity, and great all around performance. Despite the plethora of included pads and tips the shallow fronts make the fit out of the box not that great, so you might need separate tips to get a satisfactory seal/fit.
Get The Q30 Plus wireless earbuds on Amazon