Written by Pete Anthony
The EDX pro is yet another budget earbud from KZ, a company that has become quite prolific in this category. This particular earbud uses a single dynamic driver, while other seemingly similar KZ earbuds use a multi-hybrid style driver design.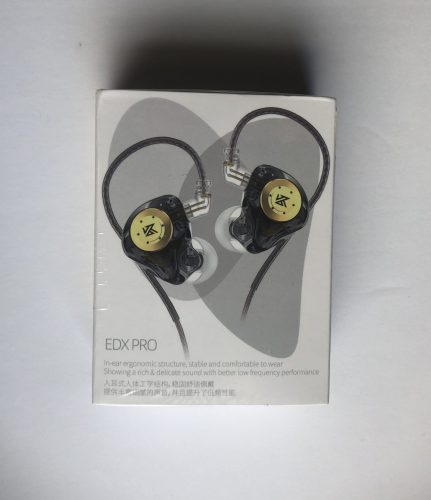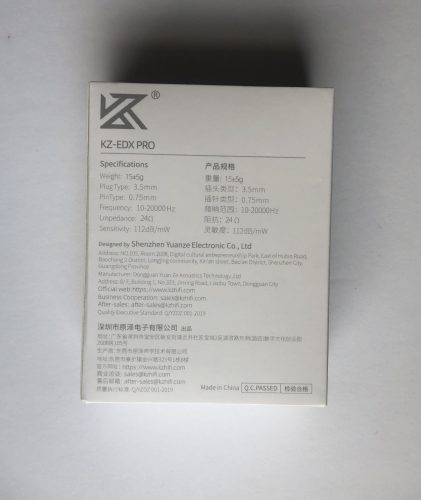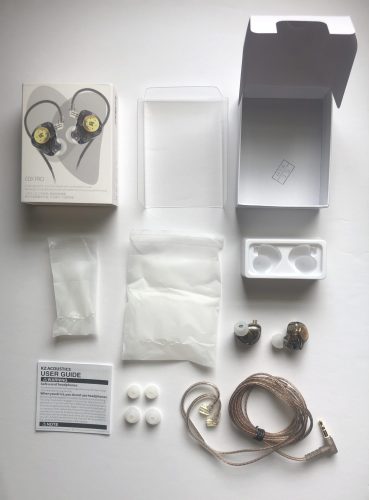 The packaging is pretty much the same as it is with all of the KZ budget earbuds – a hard cardboard box that slides out of a cover with an inner contoured packing piece. In this case it was just a piece of plastic – some of the more expensive KZ earbuds have a padded foam piece, but everything was perfectly fine and secure on arrival. All in all this is very nice packaging for earbuds available for less than $20.
Included with the headphones:
manual pamphlet
two pairs of different sized silicone replacement tips
detachable cable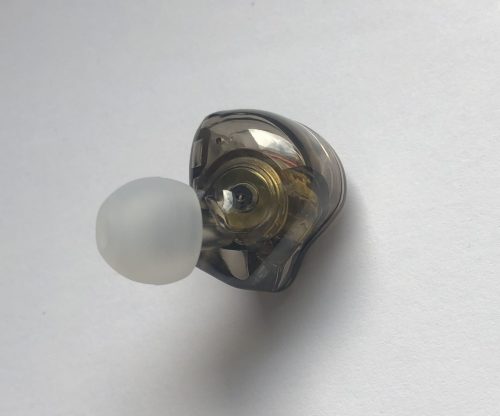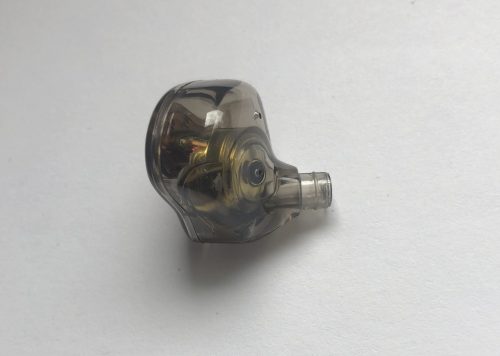 The EDX pro earbud has the same ergonomic design as the many other popular KZ earbuds do – it's designed to be worn inverted, with the wire coming out the front and wrapping behind the ear.
The EDX pro fits well, just like all KZ's other earbuds with the same casing. I was able to get a secure seal that didn't break whenever I moved my face/head/jaw around.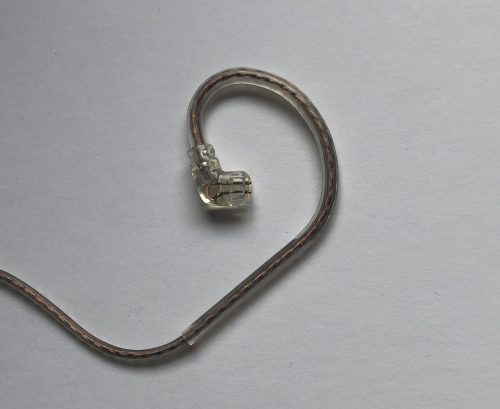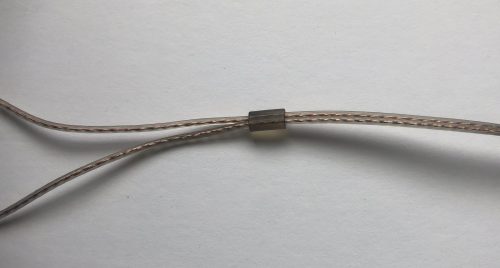 At the time of this writing/update, KZ has just started to include a newly upgraded cable with I think all of their earbuds. The EDX pro is their first product that I've received that has the new cable, which you can see pictured above.
The cable has a new outer plastic sheath that's smooth and quite comfortable, and causes very minimal microphonics. This is one of the nicest cables that I've seen with earbuds under $20, and it's a definite positive upgrade from their old stock cable which, while fine, has a braided design that I'm not personally a fan of:
The new plug support is a little smaller and more manageable than the older one, but still has the L style design that might run into issues plugging into a phone in a case for example. The plug connected securely to my devices and didn't have any issues.
The EDX Pro also comes in a version with an in-line mic and control button for less than a dollar more if that's something you want to have.
Check out the EDX Pro more on Amazon (affiliate link)
Sound And Performance
General impression:
When I start my listening set with budget earbuds I usually take my initial notes pretty fast, but it took me a little while to make some specific initial observations of the EDX pro, because long story short these sound very good for the price point, definitely in the best-of conversation.
The clarity and separation is good, not *amazing*, but solidly good. The mids seem slightly recessed which results in an overall sound that feels a little flat and sucked out, which probably is contributing to the not-quite-stellar clarity and separation.
Any major issues:
None that I could detect.
Sound signature/response curve:
Many of the other KZ earbuds, while they're technically good, have a distinct V shape that's harsh and bright, and not the easiest to listen to in my experience. The EDX pro is a nice exception to that – I found them quite easy to listen to for extended periods of time.
The EDX pro still has what I'd call a more subtle U shape, but are very close to feeling neutral.
Bass:
The quoted response floor on the back of the box specs is 10 Hz, which is theoretically elite for in ear monitors, but there is definitely some roll off on the bass, which isn't surprising because there's only so much a single less-than-20-dollar dynamic driver can do.
I'm pretty sure the bass is tuned up at least a little bit, which yet again contributes to the U shape signature.
The drops I normally test held up decently well, but the bass was a bit muddy and lost some tone.
For what the EDX pro is, design wise, I'd say the bass is decent. Not amazing, and a bit tuned up for my taste, but solid for a single dynamic driver.
Power/Volume:
The quoted sensitivity rating is 112dB/mW, which is very high, and the EDX pro does indeed get very loud very easily, like a lot of the other KZ earbuds with similarly high efficiency ratings. Long story short you will have no problems getting these to comfortable listening volume.
Isolation:
The isolation is decent, solidly medium, most likely fine for regular commuter use. The EDX pro doesn't have a specific isolation rating that I could find, but other KZ earbuds with the same ergonomic design have claimed about 25 dB in noise reduction, and I imagine these are around there.
Warranty:
All KZ budget earbuds have a one year warranty which is about as good as it gets for stuff available under $20.
Overall Take, As Compared To The Competition
KZ impresses me, yet again, with a highly performant and well built budget earbud. They've managed to accomplish a lot with the EDX pro's single dynamic driver design – the overall sound quality is decent, with good clarity and separation, and respectable bass. Moreover I couldn't really find any specific flaws after extended listening, which is pretty rare with budget earbuds in my experience.
The U shape signature leaves the overall sound a little thin and flat, not quite so full and vibrant like some of the more expensive competition, but these still sound very close to neutral and decent in that way, which some people definitely like.
The EDX pro is, in my opinion, very much in the best-of conversation for budget earbuds and might eventually earn a spot in our best-of article (see links below). All in all it's a very solid choice for the money.
Get the KZ EDX pro earbuds on Amazon