Written By Pete Anthony
Last Updated On: 9-12-20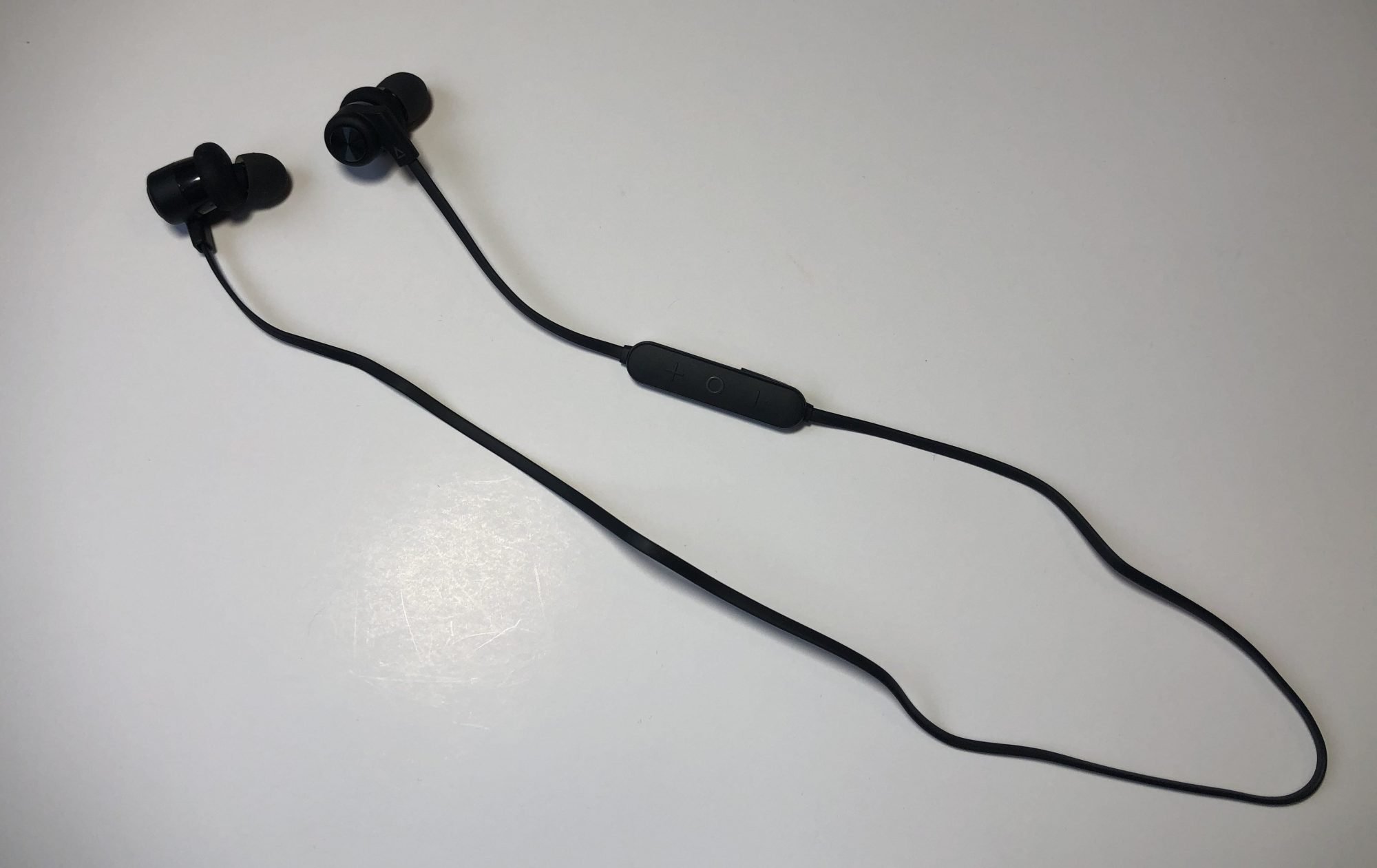 Update: these earbuds have been revamped and the original version that's reviewed here seems to have been discontinued.
The Outlier One is an active/sport pair of earphones that has IPX4 certified water resistance – up to splashing but not a pressurized jet or full immersion.
Specs at a glance:
price point: ~$25
driver type: single dynamic
weight: 0.5 oz (light)
response range: 20 – 20k Hz
impedance: n/a
sensitivity: n/a
wireless: Bluetooth 4.1
battery life: 9.5 hours
warranty: 1 year
Packaging is pretty basic, not much of an unboxing experience, but decent enough for inexpensive earbuds.
Included with the headphones:
felt carrying sack
safety, instructional, and warranty pamphlets
two pairs of different sized silicone replacement tips
one pair of different silicone outer ear pads
shirt clip
micro usb charging cable
Fit and comfort:
Like many other sport or water resistant earbuds these use regular tips and a second pair of "security" pads that fit in the outer ear. The default circular pads ran into my ear before I could push the tips in far enough to get a proper seal, but when I took the pads off the buds fit well and maintained a proper seal when I moved my head and jaw around.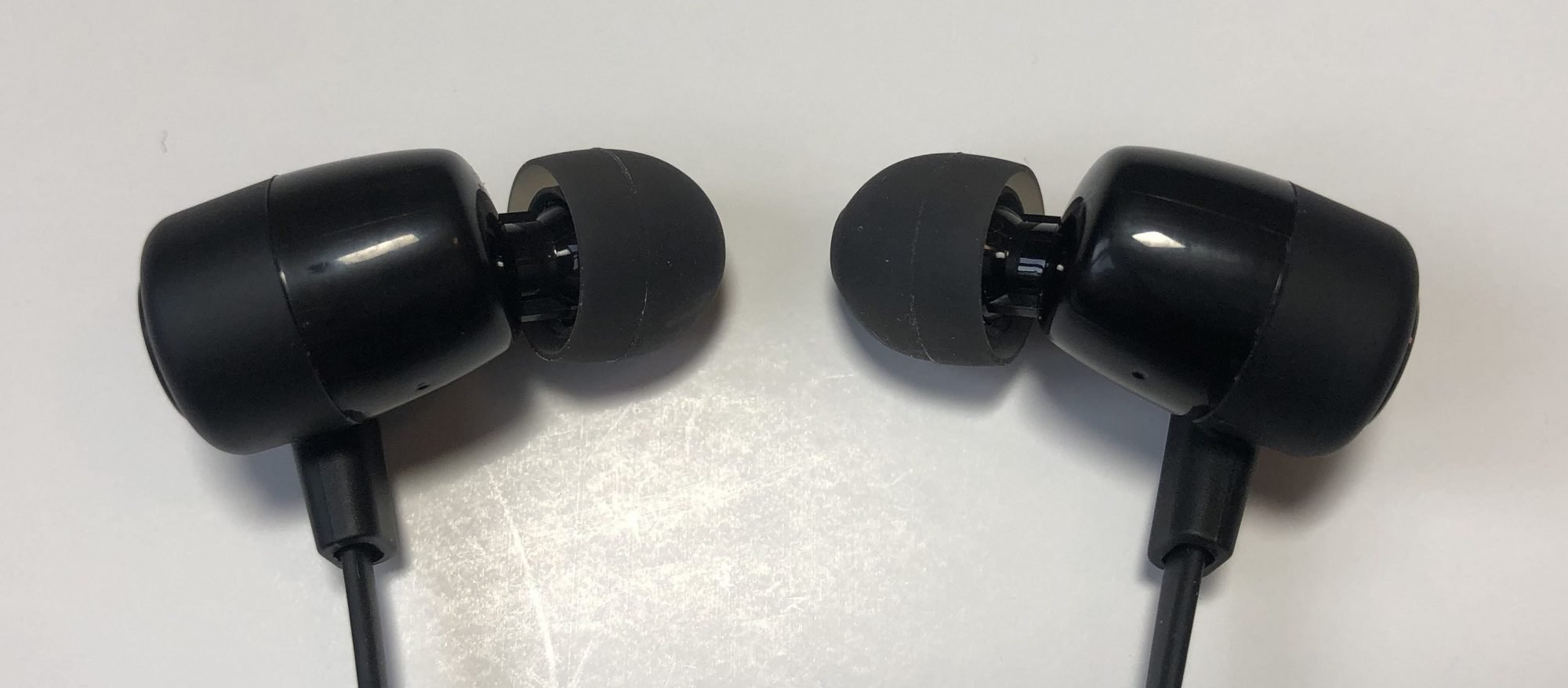 The pads only help keep the buds more securely fit, for moving around and such, and don't serve any purpose towards the water resistance so if you go without them these will still be pretty safe from the elements.
The buds do feel bulky but they are very light and didn't give me any sensation of hanging out and/or down.

Wireless controls:
The control unit is on the right side and has a fairly standard set of three buttons that can do all of the expected functions: play/pause, on/off call, track skipping, and volume.
Cable:
The flat linguine style wire feels decently sturdy and doesn't interfere at all or cause any noticeable microphonics.
Check the Outlier One more on Amazon
Sound And Performance
General impression:
Overall the One Outlier sounds reasonably decent for its price point. Warm for seemingly easy listening. Feels a little narrow and boxy, and somewhat muffled as a result.
Sound signature/response curve:
Round, with significant skew towards bass and recessed mids and highs.
Any specific issues:
After a little while I noticed some weird graininess in the low mids, percussions in particular.
Sound staging:
None at all, but decent staging and separation is pretty much nonexistent among cheaper earbuds.
Bass:
Very emphasized, and kind of distracting as a result, particularly because its quality isn't all that good. Muddy and sluggish, feelable resonance, and significant upward bleeding. While the overall signature seems warm and easy, the bass insidiously brought on a fair amount of fatigue.
Compared to monitors:
There's just an obvious lack of detail, clarity, and separation.
Power/Volume:
Solidly good, these got plenty loud enough easily.
Isolation:
Decent, solidly around medium. These will be fine for active and commuter use, but might fall short in excessively noisy environments.
Wireless:
The Bluetooth connection is very good for the price, no audible background hiss or static. I did get a weird static/feedback issue that I think was due to a separate mic being enabled, but that went away when I disabled it.
The initial charge took about two hours and the stated battery life is 9.5 hours, which is pretty average.
Warranty:
A one year warranty is fairly standard for inexpensive earbuds.
Overall Take, As Compared To The Competition
The Creative Outlier Ones are a perfectly decent pair of inexpensive water resistant wireless earbuds. The Bluetooth connection is very good (no background noise), and they're sturdy, comfortable, and water resistant short of full immersion. They're very bass emphasized, which might be great for people who want that, but there are alternatives at the same price point which have a more even and overall better sound, some of which also have longer battery life.
Get the Creative Outlier One water resistant wireless earbuds on Amazon
See our current picks for the overall best budget earbuds available for less than $20