Written by Pete Anthony 
Last updated on:
Clear Concept Audio (CCA) is one of apparently many derivative or sibling companies/brands to Knowledge Zenith (KZ), which has become a very prolific producer of many different earphones, many of which are very good and highly regarded in the audiophile community. I've now reviewed many of these earphones myself, and I can attest that KZ creates (mostly) good products.
The CRA, released circa December 2021, is a newer budget earphone that has already accumulated a fair bit of positive buzz in the community, so I was definitely interested to see how they sounded myself.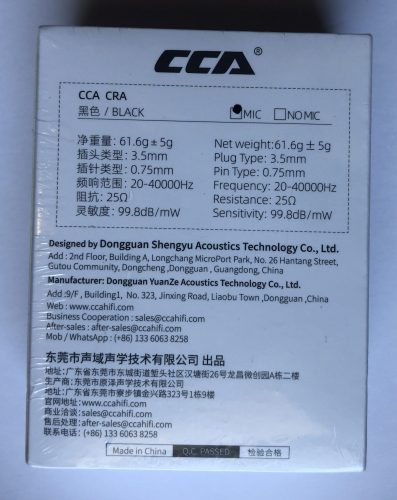 The packaging is decent for a budget earphone. It's the same general packaging that KZ uses for all their earphones – a hard box comes out of an outer sleeve and the earbuds are in a contoured piece of packing plastic, while the included accessories are in baggies in the remaining partitioned compartment of the box.
Some of the slightly more expensive KZ earbuds come with nicer packing foam, but this packaging is perfectly decent and adequate for a ~$20 earphone.
Included with the headphones:
manual
two sets of different sized replacement silicone tips
separable cable
The CRA Uses the same ergonomic case and inverted over ear cable wearing style as all the rest of the KZ earphones do.
They're a little hard to see, but each of the cable and earphone connectors has a left/right indicator.
Fit and comfort:
If you've never used or seen an inverted style earphone before, it might not be obvious how it's actually supposed to be worn – here's a picture of one of their adverts showing this:
Pretty much all KZ earphones use a close version of this design. It looks and feels heavy and bulky but usually still fits me well out of the box. The CRAs also gave me a solid fit and seal, which didn't break or compromise at all no matter how I moved my head, mouth, or jaw around.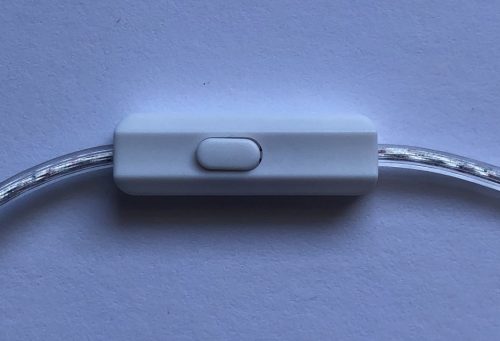 For only a dollar more you get a stock cable with an mic and control button that has all the basic functions you'd expect: play/pause, tracking, take/end calls, etc.
KZ came out with a new stock cable that they started including with their earphones circa early 2022, and while the old cable was perfectly fine, the new one is notably better – it has an added smooth jacket that reduces microphonics and is just more comfortable all around. The plug support is also a little slimmer. It's a really nice cable for an earphone at the $20 price-point, and it plugged into all my devices securely and without issue.
Check out the CCC CRA more on Amazon (affiliate link)
No products found.
Sound And Performance
General impression:
The CRA earphones sound very good for the $20 price-point, and I can see why these have quickly become so popular and highly regarded. Though a lot of people really like KZ's V shape sound signature earbuds, I've personally found that they generally don't sound all that great, but the CRA is definitely an exception. It does have a somewhat bright, airy, thin and slightly sibilant sound that's characteristic of the V shape, but it still manages to sound decently neutral and full across the range. The detail, clarity, and separation is very good.
Any major, deal breaking issues:
None that I could detect.
Sound signature/response curve:
The CRA, like a lot of KZ earphones, has a V shape with emphasized trebles. Sometimes KZ publishes measurements of their own products, and while you do obviously have to take self reported data with a grain of salt, I do still think it's worthwhile, especially if the company has established trust, and KZ definitely does. CCA does have a response graph in one of their adverts:
The valley in the mids looks more dramatic than it actually is and sounds, I think, due to the zoomed in scaling on their graph, which is truncated at 100 dB. I don't know why they did this, because nice and flat response curves are the de facto gold standard in the audio world, but, whatever.
I think some of the budget KZ earphones sound great, best in class even, but some of their others that have the company's signature V style I've found to be overly thin, harsh, and just not that good in my opinion, despite often being seemingly popular among other reviewers.
The CRAs do have a really good sounding signature though, and this is coming from a guy who tends to prefer neutral to slightly warm earphones. The trebles are bright and prominent, but not overly harsh or distracting. There's slight sibilance that's noticeable sometimes with certain sounds, but not enough to detract from the overall sound in my opinion.
Bass:
The bass response is excellent – the bottoms of drops that I normally test came through fully and powerfully in a way that rarely ever happens with budget headphones. The bass is definitely tuned up, per the V shape, and there's a bit of upward bleeding/distraction, but the pitch and tone of various sounds is decent overall. Not quite as tight and crisp as higher end headphones, but still good.
Power/Volume:
The CRA has a 99 db/mW sensitivity which, while generally high, is actually low compared to other KZ earbuds, most of which have exceptionally high sensitivity and volume capacity. The CRAs got plenty loud on all my devices with zero issues.
Isolation:
The ergonomic design that KZ uses in most of its earphones generally gives good isolation, and the CRA's isolation seems especially good – solidly above medium. I run a large portable AC and fan during the summer months, and I could barely hear them when listening to these earbuds, which really doesn't ever happen.
Warranty:
The CRA, like most budget KZ earphones, has a 1 year warranty, which is about as good as coverage gets at the budget price-point.
Overall Take, As Compared To The Competition
The CRA sounds very good for the price. It has a good feeling and very solid fit, impressively powerful bass extension, and particularly good isolation. While KZ's trademark V shape signature has sounded not particularly great in my experience, the CRA is definitely an exception. Is it the best sounding earphone in it's price-point like some are apparently saying? Not in my opinion – I tend to prefer warm/neutral response curves rather than bright V curves – but it's definitely close. I'll say that I can see why some think these are the current "best," and for around $20 these are absolutely a worthwhile buy.
Get the CCC CRA earphones on Amazon (affiliate link)
See our current picks for the overall best budget earbuds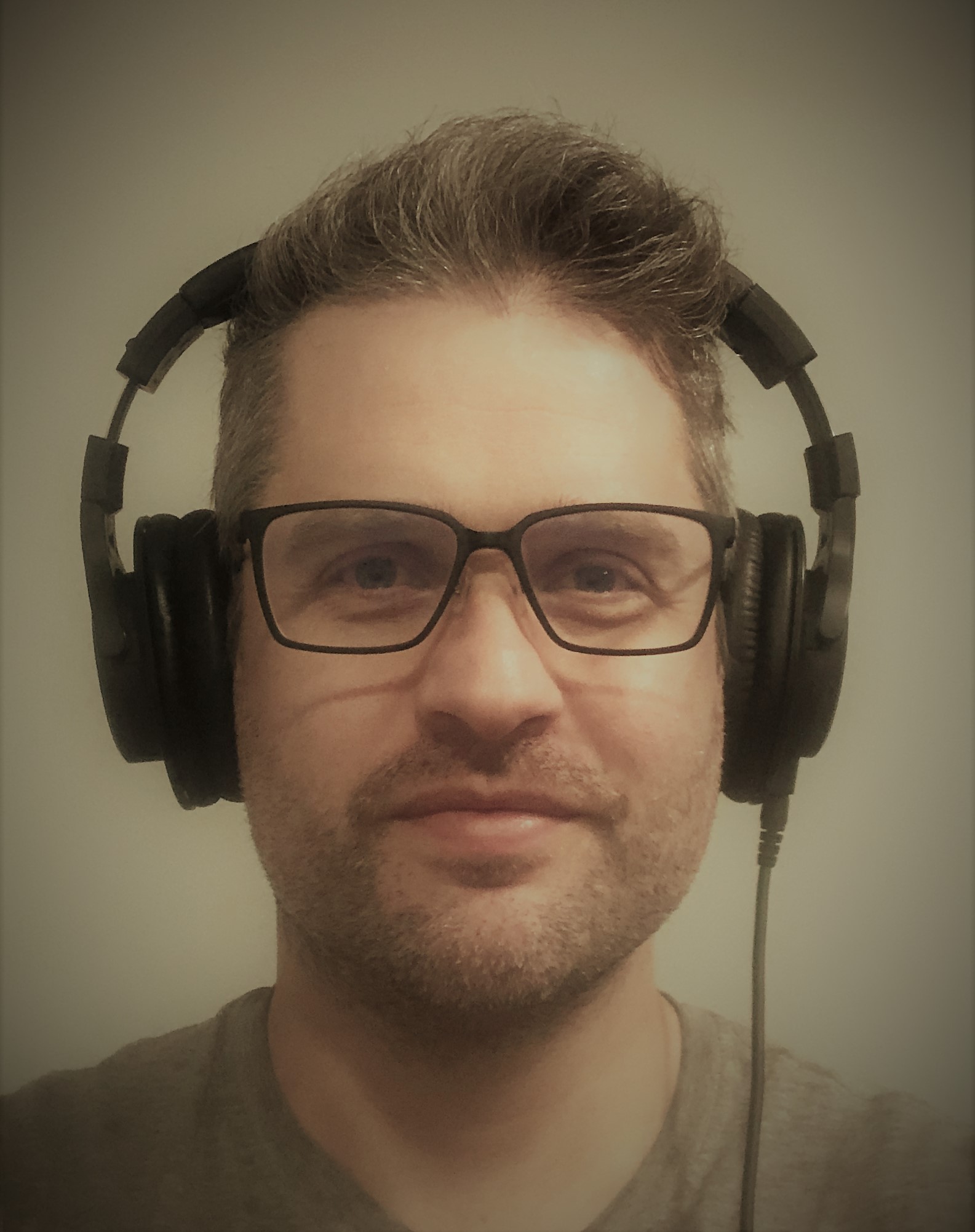 Pete Anthony has had a lifelong affinity for music, and more recently has become an anti audiophile snob who wants great sound to be accessible and enjoyable by anyone. Without needing to break the bank. Read his full author page
here
.