Written by Pete Anthony
Moondrop is yet another relatively new and obscure ChiFi company – I had never heard of them before seeing some groundswell hype over the Chu, in particular from reviewer Crinacle (his channel/website is awesome by the way), and it was largely due to his rarely shining endorsement of these earbuds that intrigued me enough to get a pair for myself. Also they're only around the ~$20 price-point, and I'm always on the lookout for standout budget earbuds.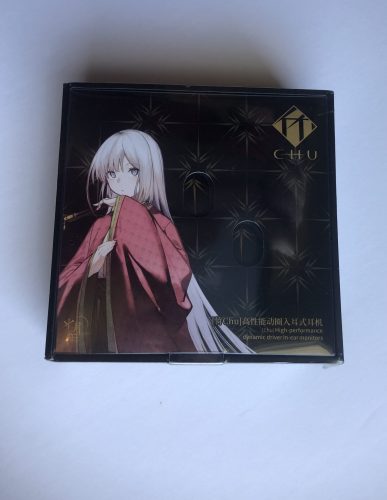 The box and packaging is very nice for the price-point. The box itself is hard and sturdy, and the earbuds are embedded in contoured packing foam, which is stacked on a cardboard separator that creates space for the cable and other inclusions.
Included with the headphones:
small cloth carrying pouch
three pairs of different sized silicone tips
manual
little cable velcro bundler that I will lose, guaranteed.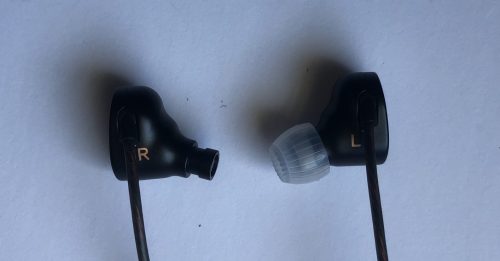 The earbuds themselves have a nice metallic case that gives them a bit of weight, but they don't feel like they're hanging out and down from my ears which is a somewhat common consequence that the Chu seems to nicely avoid.
The so called "Spring" tips are actually Moondrop's proprietary design – they're a little softer and flimsier than "normal" silicone tips in my experience, and they're also kind of sticky.
Something that might not be so obvious to the uninitiated: the earbud is actually designed to be worn inverted, with the wire running up and around the ear, like so:
The Chu fit me decently well out of the box, with the middle medium size tips. Their "Spring" tips do feel pretty nice, and the buds are secure, though I did lose a little bit of seal if I smiled as wide as I could – the bass got a little thin a sucked out when I did that but it was barely noticeable.
I feel like I could probably fix that issue with some tinkering and/or some separate ear hooks – the cable did seem to kind of splay out and want to jump off my ear, which you can kind of see in the picture, but they fit and feel perfectly fine for the sake of a listening test.
The CHU comes in a version with an inline mic and button for about two dollars more if that's something you want to have: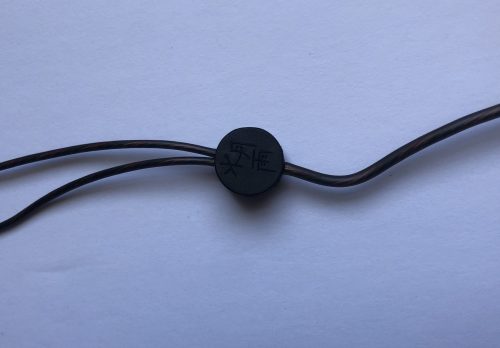 Cable:
The cable is nice for the price-point, a teeny bit flimsy, but has a nice thick outer sheath that doesn't cause noticeable microphonics. The plug support is nice and sturdy, and the Chu plugged into my devices securely and without any issues.
Check out the Moondrop Chu more on Amazon (affiliate link)
Sound And Performance
General impression:
I'll disclaim outright that I came into this with a positive bias – a shining endorsement from Crinacle is rare, as I said, so I did try my best to come into my test with an objective mind.
It didn't take me long to understand why the Chu is so highly regarded – the reproduction is really, really good for the price-point. The detail, clarity, and separation is very much there, and across the entire low to high range which is not a commonly achieved feat.
Any major, deal breaking issues:
None that I could detect.
Sound signature/response curve:
Neutral, like, impressively flat as a plateau neutral. This is one of the rare cases where the company's advertised response graph on the box actually has a worse looking mid-range dip than the various independently measured graphs that I've looked at (here's Crinacle's for example). They feel just a little thin, airy, and harsh as a result.
Bass:
The "effective" frequency response is quoted at 20 – 20k Hz, which is theoretically average for budget earbuds, but, the fact that the response stays so consistent all the way to that floor is absolutely apparent when listening. The bass sounds super solid, nicely deep and full while remaining nice and tight – no audible mud or upward bleeding. Bass riffs and percussions sound very crisp. The drops I normally test all held up impressively well.
These aren't bassy iems by any means, but the bass is very good as part of an overall neutral sound signature.
Power/Volume:
The Chu has an exceptionally high sensitivity rating of 120 dB/mW, but also an impedance rating on the slightly high side. They got plenty loud on all of my devices without any issues.
Isolation:
The isolation isn't the greatest – I'd put it a little below medium. If you're looking for solid isolation for commuter use, there are better similarly priced alternatives for that in my opinion.
Warranty:
The Chu has a one year warranty against manufacturer defects, which is about as good as it gets at the ~$20 price-point.
Overall Take, As Compared To The Competition
I can see why the Chu highly regarded in the community, they have excellent neutral style sound for the price, possibly the best I've heard to date.
Here's the thing about the Moondrop Chu in my opinion though: neutral monitoring-style iems at the budget/recreational price-point are a kind of weirdly contradictory concept that isn't really designed for any type of target consumer. What I mean is, people typically get dead neutral/monitoring iems to, well, monitor and critically listen. And if you're doing that in any kind of serious fashion, you're just not going to do it with $20 headphones – a budget-pair of iems, no matter how good they are, simply cannot compete with higher-end products that can spend 5-10 times more components. On the contrary, most people I think prefer budget headphones to be specifically tuned to a certain style that the person likes for easy/casual listening.
Some people will really actually like the Chu for what it is, and to that I say it's pretty hard to go wrong with buying it. BUT, other people – most of them I'll even dare say – will prefer something a little warmer and with some distinct personality, if that makes sense. Check out the links below for some such recommendations.
I will continue to use these and continue to a/b test them against my various favorite FiiO and and KZ budget earbuds for example, and I will update this review at some point with more extensive comparison, but after my initial hours of listening I can confidently say the Chu is *very* close to the best at this price-point, and arguably better than the rest in some ways.
Get the Moondrop Chu iem earbuds on Amazon (affiliate link)
See our current picks for the overall best budget earbuds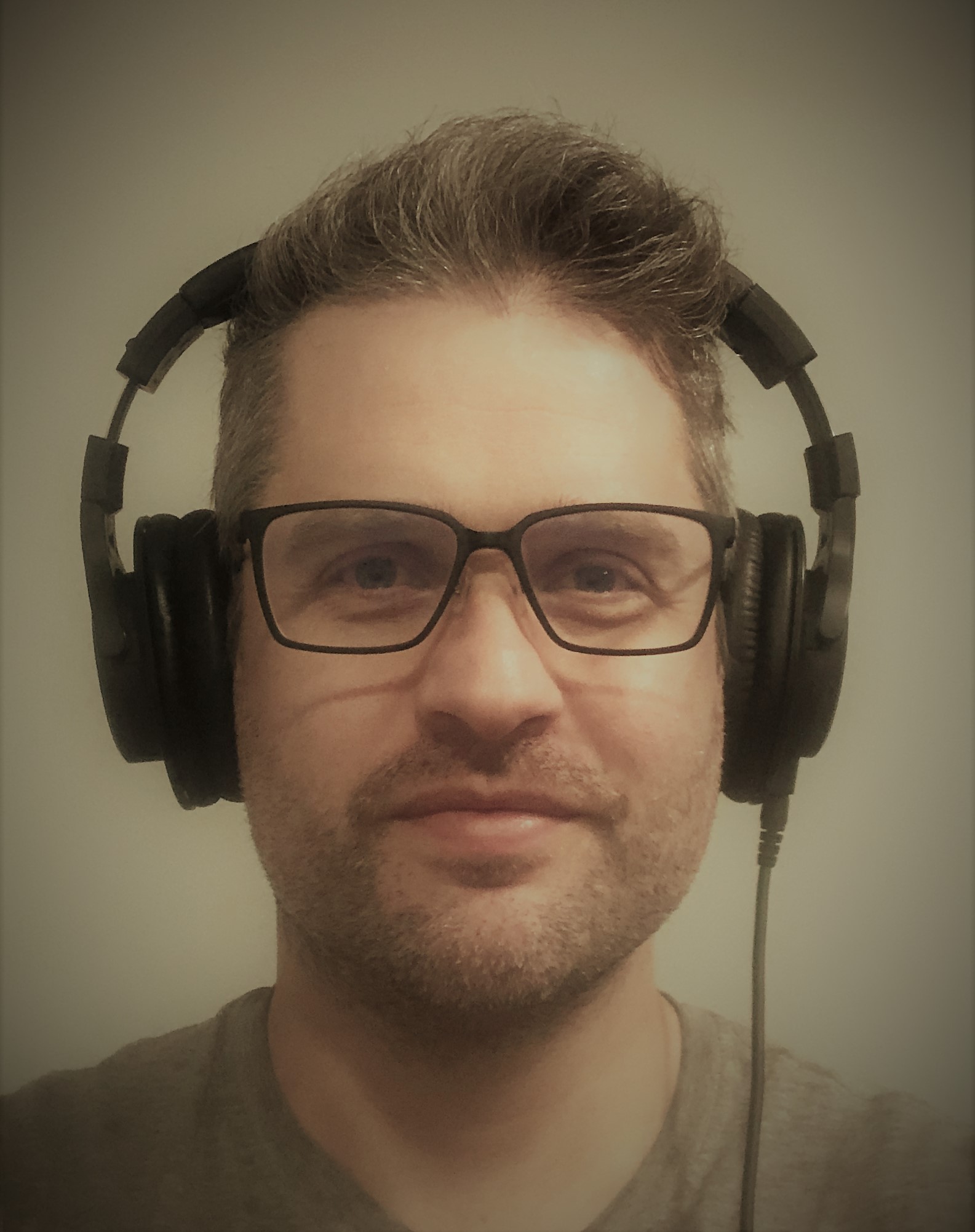 Pete Anthony has had a lifelong affinity for music, and more recently has become an anti audiophile snob who wants great sound to be accessible and enjoyable by anyone. Without needing to break the bank. Read his full author page
here
.