Written By Pete Anthony
  Last Updated On: 5-6-19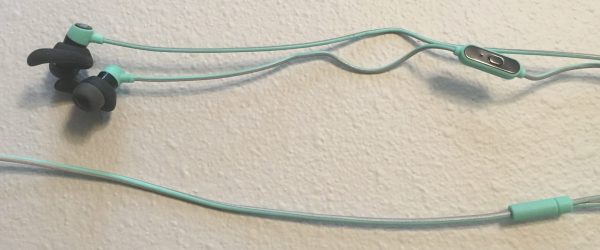 JBL's Reflect Mini is a very lightweight sport earbud that's designed for active use. They're sweat proof and, befitting their name, have reflective insulation along the wire. The Reflect Mini appears to be officially discontinued and is no longer listed on JBL's product page, though is still remains very popular and might still be unofficially produced for second hand vendors that continue to move enough volume, which is something that audio companies do sometimes. One benefit of this is that these headphones have become available for very cheap, a mere fraction of their original MSRP. JBL has subsequently released a new generation version, the aptly named Reflect Mini 2, with the main change of being wireless.

The packaging is very nice – the hard box and plastic display piece opens up like a pamphlet to reveal the earbuds embedded in contoured packing foam. The included replacement tips also have their own individual inner box and contoured packing piece. The left/right wires wrap around the back where the remainder is neatly bundled, along with included manuals. One issue I encountered is that one of the tips was damaged on arrival from seemingly being crammed too hard in the packing piece: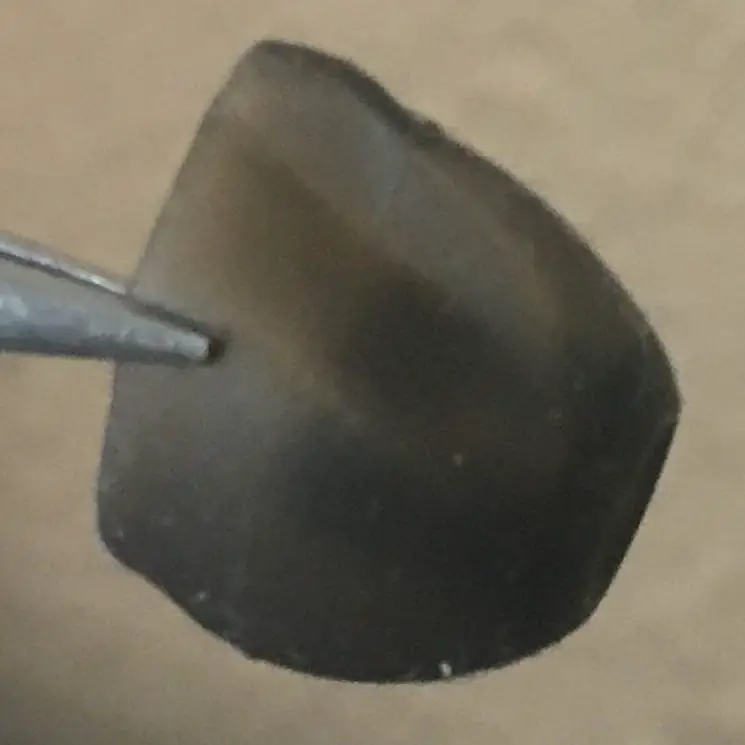 Not that big of a deal, using replacement tips is easy enough, but unfortunate nonetheless.
Included with the headphones:
one pair of different size regular silicone replacement tips
two pairs of different sized silicone replacement tips with ear pads
quick start pamphlet
manual and warranty booklet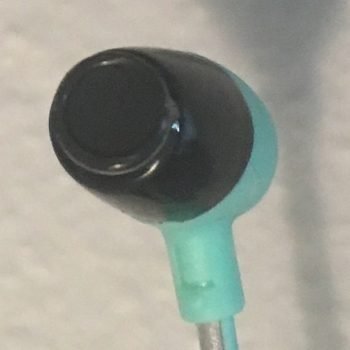 The buds are very lightweight and shallow, which is good for sport use and just in general, but one consequence of that is that getting a solid fit out of the box might be a challenge for some since they might not be able to go far enough into the ear. I tried using the included tips with ear pads and ran into that problem. Some ear pads are separate pieces from the tips and allow you to change the latter, and that might work, but those would have to be acquired separately.
I opted to just use regular replacement tips from a different JBL headphone, but any brand should work just as well: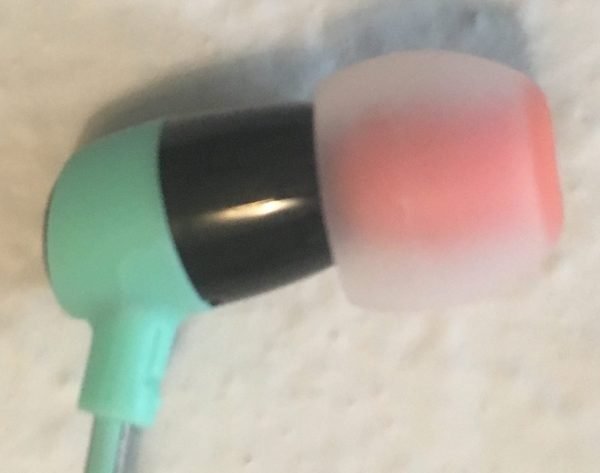 These gave me a pretty good fit and maintained a seal when I moved my head and jaw around, which is particularly important for sport headphones. I also like just how light they are – they barely feel like they're even there

The mic is on the left side and is pretty basic, with a single on/off call button.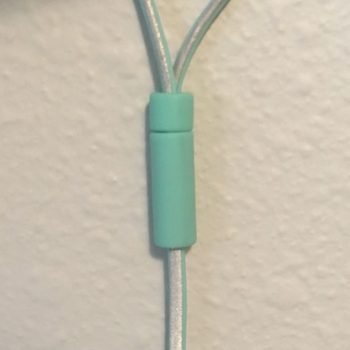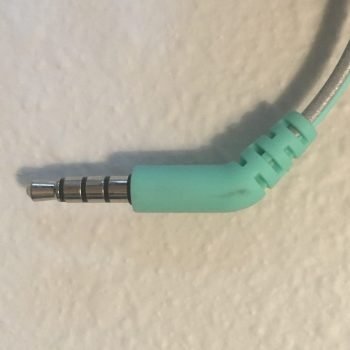 The wire is decently thick and sturdy, and there are two pieces of regular and chrome reflective insulation that are opposite each other. It's an interesting idea, but a pointless one I think – there's no way that a mere headphone wire is going to provide enough actual reflection on its own for anyone running or riding at night. The reflective material is also grainy and causes extra microphonics when it rubs along clothing. Also, the wire is split where each length of insulation is joined together rather than being a single piece, which will make it more prone to breakage.
The jack and semi angled joint is pretty minimal and a little flimsy. I also wasn't able to get a secure connection to my device initially – there was some crackling and loss of sound on one side, only to be temporarily fixed by rotating the joint until it connected properly, which was fine enough for the sake of this review but probably wouldn't be for general use.
All in all, the Reflect Mini is a very lightweight pair of earbuds, but it has multiple issues out of the box that might require some finagling to fix or deal with.
Spec/Performance Discussion, Listening Impressions, Other Related Observations
General impression: the Reflect Mini sounds solidly decent for a pair of lightweight sport earbuds that go as cheap as these do now. The overall response feels consistent and even, and the sound quality is reasonably full with good detail and separation. They do seem to suffer from a bit of sibilance and sound kind of thin and airy as a result, but this is a very common sensation with budget headphones. Despite the particularly good detail and clarity, particularly on the trebles, these don't feel harsh and seemed decent for extended listening, which is ideal for a sport earbud.
Sound signature: these seem to have the proverbial V shape, with emphasized trebles and somewhat recessed mids, and while the bass extension is pretty good the lows do seem a bit quiet and recessed.
Bass: the quoted response range of the Reflect Mini is 10 – 20k Hz, which is comparatively very good for budget earbuds. Various drops I tested did seem to get down fully without really losing pitch or tone. There neither was any feelable resonance or upward bleeding, which is another common issue with cheaper headphones that try to crank out big bass. The overall sound of the bass was definitely recessed and these aren't proverbial thumpy bass head earbuds if that's what you're looking for.
Power/Volume: JBL doesn't publish a sensitivity rating but I imagine it's comparatively low, because I had to turn up the volume of my device significantly higher, like 30-40%, of where it normally is to get earbuds to where I like them. The impedance rating is 14 ohms which is comparatively low, and pretty much any device should power these no problem.
Isolation: feels like almost none, which I think is an unavoidable trade off earbuds that are so small and lightweight. Between that and the seemingly low sensitivity, sufficient volume might be an issue with these in noisier environments.
Warranty: the Reflect Mini has a one year warranty, which is comparatively average for a budget earbud
Overall Take, As Compared To The Competition
The Reflect Mini is a very lightweight and solidly decent sounding pair of earbuds that's now available for very cheap, thanks to significant discounts as a result of it being officially discontinued to make way for a second generation version. If you're looking for a sweat proof sport earbud that's minimal, I'd say these are definitely a viable option. Ear fit with the included tips might be an issue out of the box since the buds are quite shallow, which might require separate pads/tips to fix.
Get the JBL Reflect Mini on Amazon