Written by Pete Anthony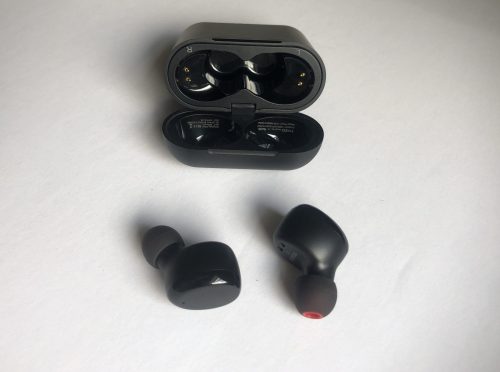 TOZO is a relatively new brand that has, quite recently, managed to top Amazon's best selling earbuds list with multiple products – the popular T10s, which I recently reviewed favorably here, have now received over 200k ratings on Amazon, and the subsequently released T6s (with a lower appending number curiously) have now amassed a whopping 300k ratings on Amazon.
Suffice to say these earbuds are very popular, and given how much I liked the T10s I was definitely excited to get and review the newer T6s.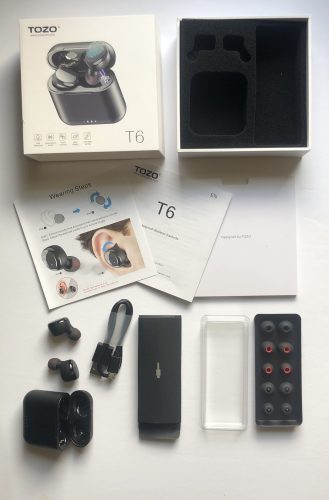 The packaging is very nice for the price-point – a hefty piece contoured packing foam for the buds, the case, and the accessories. The little box with notches for each of the replacement tips is a particularly nice touch.
Included with the headphones:
5 pairs of different size/style replacement tips
charging/carrying case
manual pamphlet
quick start pamphlet
micro usb charging cable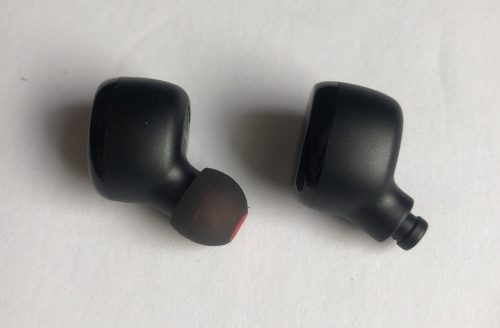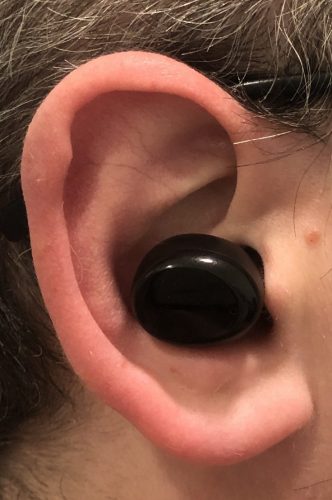 I wasn't able to get a solid fit out of the box or with any of the replacement tips – I think the short-ish nozzles and non-ergonomic shape of the bud case is just a little too shallow for me. The fit was fine and comfortable when I kept my face relaxed, but the seal slightly compromised and sound changed a little if I moved my jaw enough.
The T6s can be controlled with touches on the outer panel, like so:
The controls are a little finnicky like they were with the T10s in my experience. For example, sometimes a double touch won't go through unless it's fairly precise and emphatic, but once you get used to what the earbuds "want" the touch controls work fine and are a nice feature to have, especially if you're doing something like jogging and want to track/pause without getting your phone out.
The T6s have an IPX8 certification, which means they are fully waterproof up to immersion of 1 meter. Keep in mind that, even though these earbuds will remain intact, a Bluetooth signal can't travel underwater.
The case is roughly 1 inch thick and 2 inches long and wide. I like the shape of it – it's good for sliding in and out of your pocket. The lid to the slot opens easily and springs back to close. The earbuds magnetically snap in the slots too in a way that feels nice.
According to TOZO's sales copy, the buds themselves can hold a six hour charge while the case can hold up to 4 "recharges" for a grand total of 30 hours of capacity, though that is likely to go down in less than ideal conditions, like higher heat and humidity for example.
The T6 is also compatible with a magnetic wireless charger that they sell which is pretty neat.
Check out the T6s more on Amazon
Sound And Performance
General impression:
I was solidly impressed with the T6s – the overall sound quality is very good for the price-point, with a kind of airy fullness that I normally don't start to notice with headphones until I go a tier or two up to the $50-$100+ price-point.
Any major issues:
None that I could detect.
Sound signature/response curve:
The T6s felt like they have a warmer/rounder response curve that's good for easy extended listening. Interestingly, they published a response graph on their sales page showing it to be more of a U shape:
The bass looks to be tuned up, and it probably is, which is a common thing with less expensive earbuds, but I didn't find it to be excessive or obviously compensating for recessed mids.
All in all, I found these to be pretty evenly responsive and was able to hear and discern individual sounds and instruments across the lows to highs.
Bass:
The bass extension of the T6s is excellent for budget earbuds, straight up. There are a few drops I normally test with earbuds and there's one in particular that fully came through with the T6s in a way that I can't remember ever happening with non-monitoring (i.e. fairly elite/expensive) headphones.
The quoted response floor is 18 Hz, which, interestingly is comparatively average. But, measurements and specs, self reported ones particularly, always need to be taken with a grain of salt as they don't tell the whole story, even if they are truthful and accurate.
The bass response of the T6s is honestly better than many very solid competitors that quote lower response floors.
Tuned up bass, especially on cheaper earbuds, often results in muddiness, tone loss, and upward bleeding overpowering the mids, but I have to say the bass manages to sound quite good on its own without detracting from anything else. The perceived soundstage feels nice and wide.
Compared to monitors:
The crisp clarity of individual sounds and instruments isn't quite there the way it is on monitors, but, that's also a concession of a warmer/rounder sound signature that's easier to listen to and I'm perfectly OK with that for a product like the T6s
Power/Volume:
These earbuds got plenty loud on all my devices.
Isolation:
The isolation on the T6s is very good, somewhere between medium and high. I had loud fans running on and off in my room that are normally distracting but didn't seem to interfere with these.
Wireless (if applicable):
The T6s come with Bluetooth 5.3, which is the latest version at the time of this writing, and anything above v4 in my opinion is perfectly fine for compressed wireless music. The major advantage of Bluetooth 5 more than anything is the increased battery efficiency.
Warranty:
TOZO has a 30 day no-questions-asked return policy and a 1 year warranty against manufacturer defects, which is about as good as coverage gets for budget wireless earbuds.
Overall Take, As Compared To The Competition
The T6s impressed me, even after coming in with a likely positive bias after my favorable review of their slightly older T10s.
They have good even response, good bass extension, solid clarity and separation, all with a nice round/warm feeling sound signature – this is not an easy thing to accomplish with budget earbuds, so hats off to them. I look forward to using more of their higher end products to see how they stack up.
The T6's MSRP was originally around $50 it looks like, but they've since gone down to as low as around $30, and are most definitely a solid choice and contender in the best-of conversation at that price-point.
Get the TOZO T6 earbuds on Amazon (affiliate link)
Popular Comparisons
For those who are curious how the T6 fares against popular competitors:
• TOZO T6 vs JLab GO Air Pop
• TOZO T6 vs QCY T13
• TOZO T6 vs QCY T17
• TOZO T6 vs Soundcore Life P2i
• TOZO T6 vs TOZO Crystal Buds
• TOZO T6 vs TOZO NC9
• TOZO T6 vs TOZO T9
• TOZO T6 vs TOZO T10
• TOZO T6 vs TOZO T12
Relevant Articles
• Is TOZO a good audio brand?
• Our current picks for the overall best budget true wireless earbuds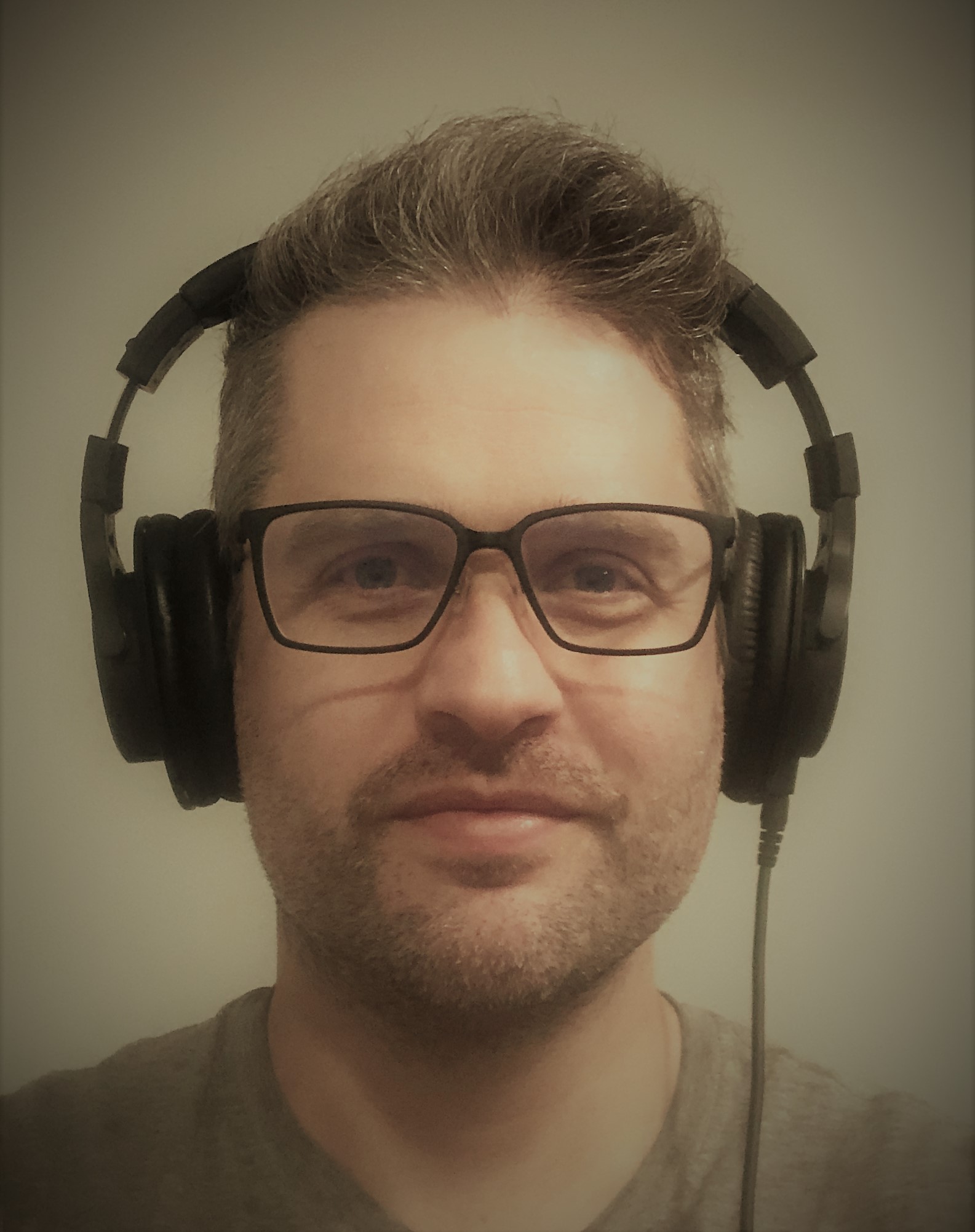 Pete Anthony has had a lifelong affinity for music, and more recently has become an anti audiophile snob who wants great sound to be accessible and enjoyable by anyone. Without needing to break the bank. Read his full author page
here
.