Written by Pete Anthony 
Last updated on: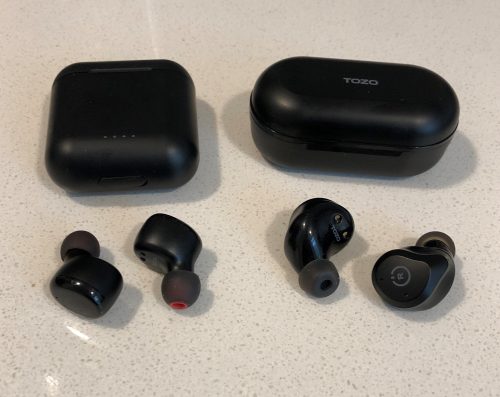 TOZO is an audio company that has become highly successful in the ecommerce market, mainly for having produced a wide variety of good sounding, versatile, and feature rich wireless earbuds at very affordable prices. This includes the T6 and NC9, which are two of their most popular products.
The T6 is one of TOZO's original products – it is one of the best selling true wireless earbuds of all time on Amazon and also remains very popular there. The NC9 is one of their higher end products that features active noise cancellation. TOZO released updated and improved versions of both the T6 and NC9 in mid 2022.
So how do these two popular products compare? Is one decidedly better than the other? Which one should you think about getting between the two? I have fully reviewed both of them and will answer those questions here in this comparison article.
TOZO T6 vs NC9 Side by Side at a Glance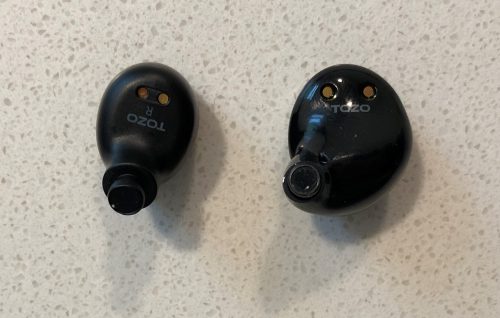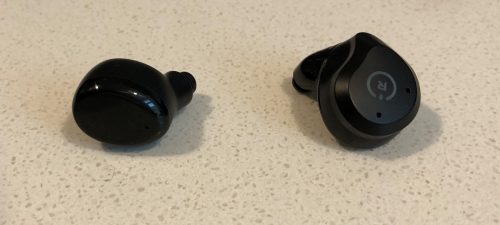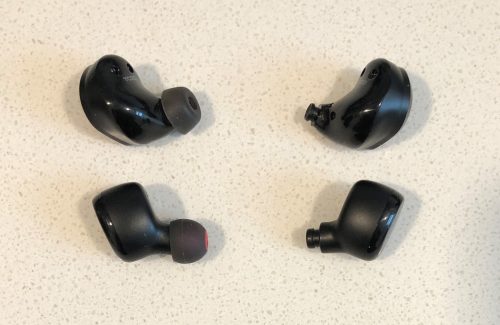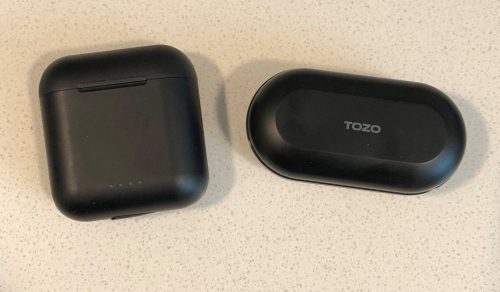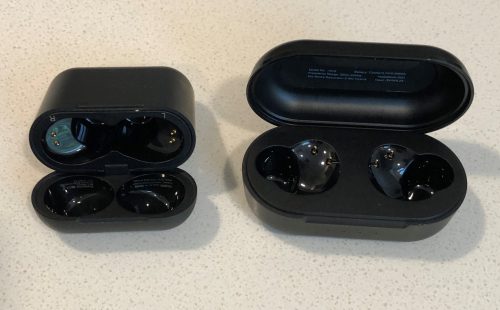 What Are the Main Differences Between the TOZO T6 and NC9?
Design Style – The T6 has a smaller and noncontoured housing while the NC9 has a larger housing that's fully contoured to the outer ear in the fashion of a traditional in-ear monitor.
Noise Cancellation – The NC9 has active noise cancellation and transparency modes while the T6 does not.
Weatherproofing – The T6 earbuds and carrying case have full IPX8 waterproof certification, whereas the NC9 earbuds (but not the case) only have IPX6 certified water resistance up to moderately powerful splashing and jets.
Battery Life – The T6 has significantly more purported battery life (10hr earbuds + 35hr case) than the NC9 does, especially if the latter has ANC or transparency mode on (7hr earbuds + 20hr case).
Portability/Compactness – The T6 earbuds and case are significantly smaller than the NC9 earbuds and case are – the former is quite pocket friendly while the latter is on the big and bulky side.
EQ App/Adjustability – the NC9 is compatible with the TOZO EQ App, which allows for fairly extensive sound customization, while the T6 is not compatible with it.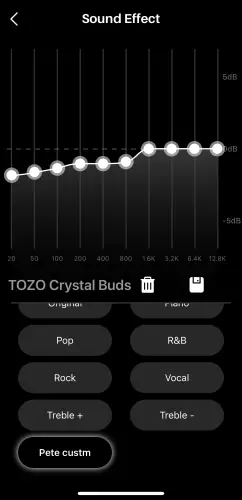 Does the TOZO T6 or the NC9 Have Better Fit and Comfort?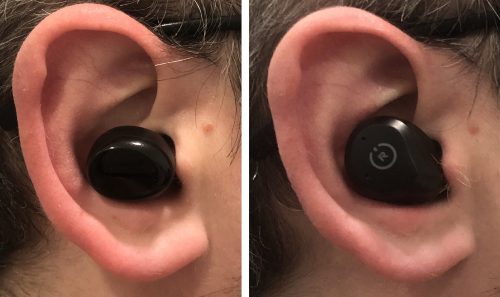 Despite the T6's uncontoured shape and the NC9's size, both of these earbuds fit very securely and comfortably, and I didn't have any seal breaking issues with either of them. One of TOZO's competitive strengths is that they include a lot of different size and style replacement tips with their products, so I'd expect just about anyone to be able to achieve the same with either the T6 or NC9. Between the two here I'd call it a wash.
How I Evaluate The Sound Quality of Headphones
I preface the sound portion of all my review and comparison articles with this section - to explain the way I decide how performant a pair of headphones is:
I am a music guy first and foremost, and fidelity is what I mainly care about. To that end, I look at three primary things, and I think any other factors ultimately stem from them: balance, clarity, and accuracy.
Good balance - means a well tuned frequency response curve, or that the volume of all sounds from low to high is decently even and well blended. This does not necessarily mean the curve needs to be flat/neutral, just that no parts of a song sound weirdly quiet or overly pronounced.
Good clarity - is somewhat a function of good balance, and means that you can clearly hear and make out each voice, instrument, and any other individual part of a song with decent detail.
Good accuracy - is roughly just a more general term for tone or timbre, and means the headphones produce sound that theoretically replicates the original recording and feels real or natural. For example a cymbal sounds like an actual cymbal as you would hear it with someone playing drums near you.
Does the TOZO T6 or NC9 Sound Better?
The NC9 sounds better all around than the T6 does, which probably isn't that surprising given the NC9 is in a higher price tier and has more fidelity oriented features.
Out of the box the NC9 tuning is more balanced than the T6 tuning, and the mids and trebles of the NC9 are a little more crisp and detailed than those of the T6. The NC9 also has a nicely bright peak up top that makes the T6 sound a little flat in comparison. The T6 is also noticeably bassy in comparison. The fact that you can also tweak the EQ of the NC9 with the app just seals the deal here for it.
Which Should You Choose Between the TOZO T6 or NC9?
The T6 and NC9 are both great products and it's hard to pick an overall winner because they seem to have different goals. The T6 is a long lasting, portable, and rugged earbud that's fully waterproof, as well as cheap enough that it's not a huge deal if you lose or break one. It also has solidly decent sound in that context. The NC9 sounds better and can be further fine tuned with the TOZO EQ app, and it has the ANC, but, it's bulkier and has less battery life, and also is merely water resistant up to splashing.
If you want something that's ideal for active use and sounds decent enough, the T6 is a great choice. If you want something more fidelity oriented and want decent ANC for a non exorbitant price, the NC9 is a great choice.
Get the TOZO T6 waterproof wireless earbuds on Amazon (affiliate link)
Get the TOZO NC9 noise cancelling wireless earbuds on Amazon (affiliate link)
Relevant Articles
• Full T6 review
• Full NC9 review
• Is TOZO a good audio brand?
• Our current picks for the overall best budget true wireless earbuds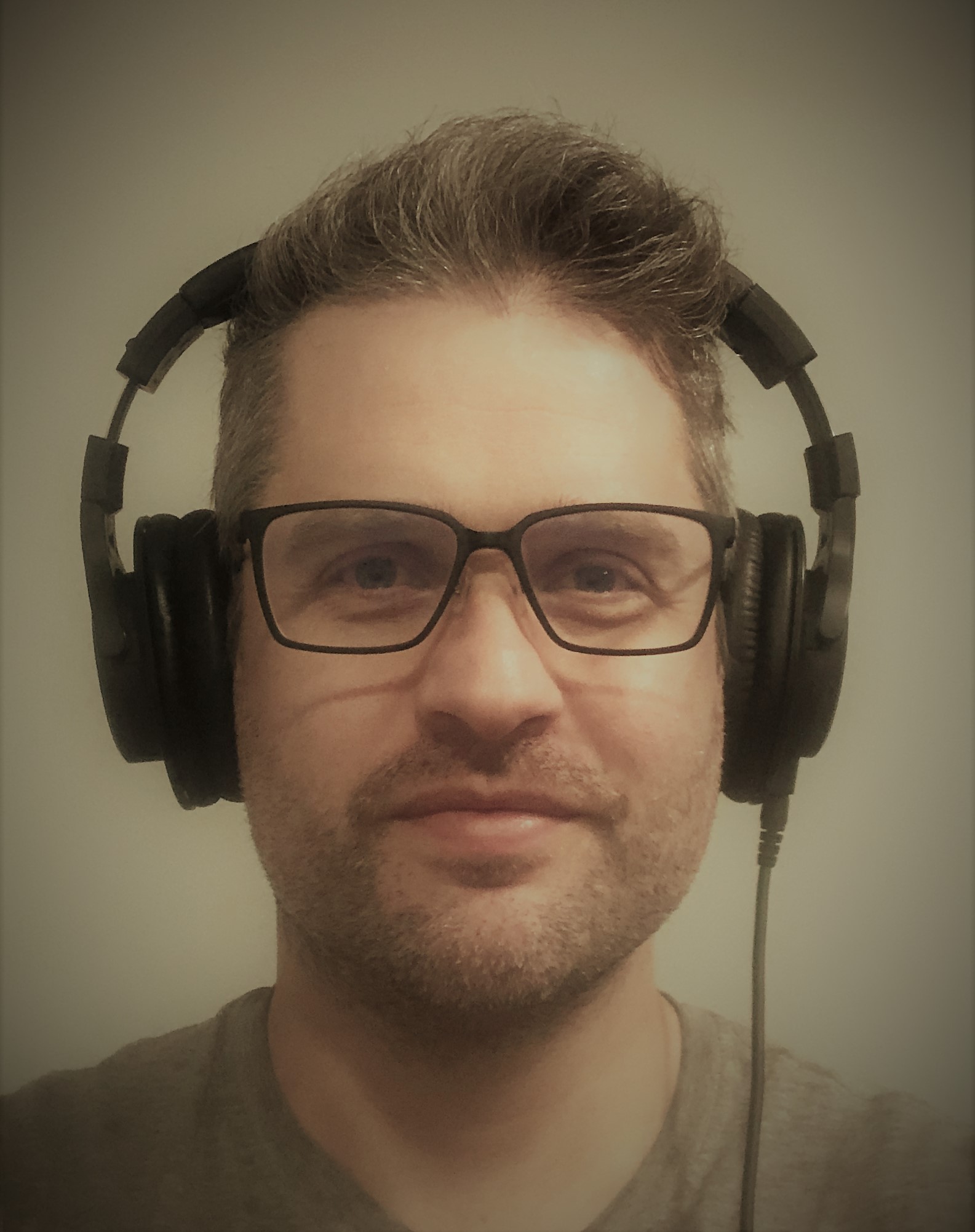 Pete Anthony has had a lifelong affinity for music, and more recently has become an anti audiophile snob who wants great sound to be accessible and enjoyable by anyone. Without needing to break the bank. Read his full author page
here
.