Written by Pete Anthony 
Last updated on: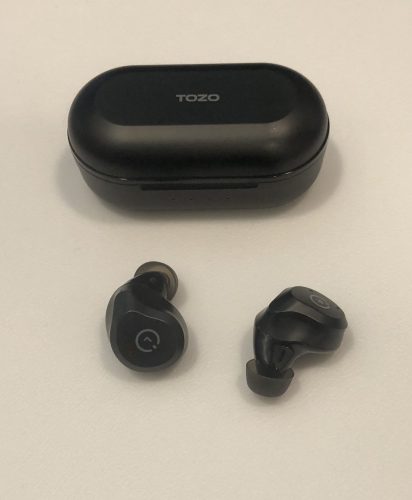 TOZO has garnered a bit a groundswell in the last couple of years for creating impressively good and feature rich wireless earbuds for a minimal price. The NC9, which originally came out in 2020 but was recently updated in mid 2022, is TOZO's pair of non-stemmed earbuds with active noise cancellation and transparency technology. And while high tech noise cancelling headphones are generally hundreds of dollars and cost prohibitive for most people, the NC9 is a mere fraction and a decidedly attractive option at less than $50.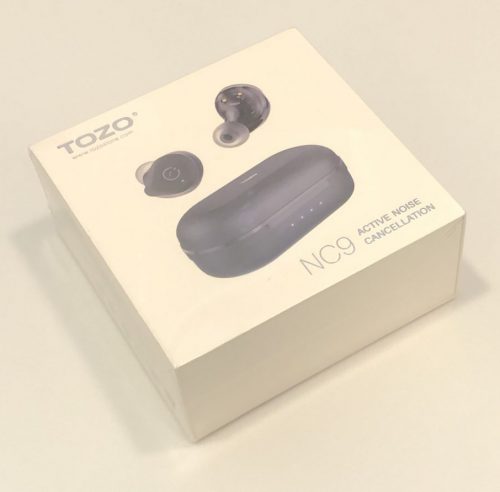 Does the TOZO NC9 Have Good Packaging?
TOZO does a good job with making nice packaging even for its budget products. The buds are inside the case, which is embedded within two pieces of fitted packing foam, and the included accessories are in a separate box partitioned to the remainder of the space. The manual and quick start booklets are in a sleeve that sits on top and kind of function as an extra layer of padding.
What Accessories Come With The TOZO NC9?
user manual booklet
quick start guide booklet
short USB type C charging cable
5 additional pairs of different size/style replacement tips
charging/carrying case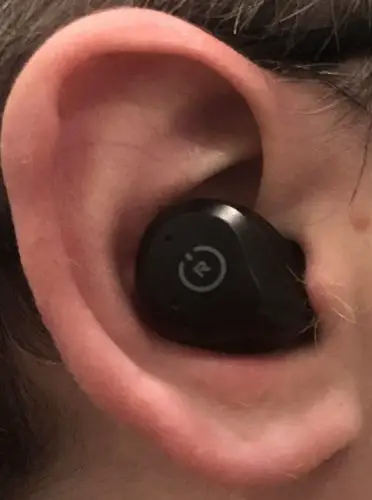 How Good and Comfortable is the TOZO NC9 Fit?
The NC9 earbuds are pretty big and bulky, have shallow looking nozzles, and utilize shallower trapezoid style tips, which I generally don't like. I initially tried a pair of more traditional dome style tips, which do come with the NC9, but couldn't get a proper fit or seal.
However, when I tried a pair of trapezoidal tips, I was not only able to get a proper seal, but also a seal that felt sufficiently deep and pressurized, and a fit that felt great overall. This was honestly a pleasant surprise.
No matter how I moved my head and/or jaw around, the NC9 earbuds, despite looking pretty big and bulky, didn't move or feel prone to slippage at all, and the seal maintained perfectly.
How to Insert and Wear the TOZO NC9?
The NC9 is also easy to put on and take off – just push them in slightly from the sides, then rotate counter clockwise a bit to "lock" them in place. I also found that, after doing that, pushing them in slightly from the bottom corner piece helped secure them just a little bit more.
Does the TOZO NC9 Have Good Touch Controls, and Is It Easy to Use?
The NC9 uses pretty much the same touch control schematic that all TOZO wireless earbuds do, and is pretty easy to use. One advantage of the NC9 design is that, because the backs are flat and quite large, it's easy to tap them and execute commands whereas other wireless earbuds are a little finnicky and require a focused degree of precision. The NC9 has all the touch command functions that you'd expect wireless earbuds to have in 2023.
List of TOZO NC9 Touch Control Functions:
switch between anc and transparent modes: 1 tap left earbud
pause/play: 1 tap right earbud
reset, track back: 2 taps left earbud
track forward: 2 taps right earbud
lower volume: press and hold left earbud
raise volume: press and hold right earbud
accept incoming call: 1 tap either earbud
end call or reject incoming call: press and hold either earbud
One minor annoyance in my opinion is the onboard chirp sound that plays to acknowledge a received command. It sounds like an out of battery smoke detector and is harsh and annoying.
Pairing the NC9 is easy and straightforward. Just take both buds out of the case after the initial charge and they will automatically enter pairing mode, and each bud will flash between red and blue to indicate that. Then, just select "TOZO-NC9" from the menu and you're good to go.
Durability: Is the TOZO NC9 Waterproof And/Or Dustproof?
The NC9 has an official ingress protection code of IPX6. The final "6" digit means they are water proof up to strong jets, but not full immersion (like some of the other TOZO wireless earbuds are); and the penultimate "X" placeholder means there's no certified protection against dust or debris. Keep in mind that, as far as I can tell, the IPX6 does not also apply to the case (other fully waterproof TOZO earbuds also have waterproof cases).
IPX6 is sufficient for things like working out and other basic active/outdoor use, but, if you think you need more rugged protection there are similarly priced competing products that have double digit IP codes making them resistant to both water and dust. See the links at the end for some such alternative recommendations.
Does the TOZO NC9 Have Good Isolation And/Or Active Noise Cancellation?
The good fit in addition to the ANC makes the NC9 have very good isolation, solidly high, and probably the best that I've yet to see in any earbuds available for under $50.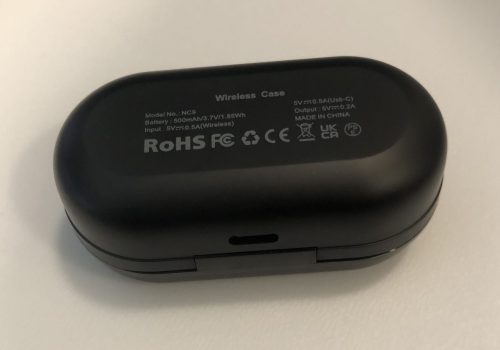 The case has a pill shape and is a little big and bulky, but, considering how big the NC9 earbuds are, it manages to remain relatively compact. I wish there was a cover for the charge port and I don't know why companies are seeming to omit this more and more.
Is the TOZO NC9 Loud Enough?
The NC9 doesn't have any published sensitivity or max SPL specs that I could find, only a 30 ohm impedance, but that doesn't really give any useful information for wireless earbuds other than they might need a little more source power/volume to get loud enough. I had to put my usual source volume up somewhat more than usual to get to my ideal listening volume, but, I still had plenty of room to spare and I'd say the NC9 gets plenty loud enough.
Does the TOZO NC9 Have Good Warranty Coverage?
All TOZO earbuds come with a 30 day return window and a one year limited warranty, which is the pretty standard minimum for budget earbuds. Some headphones companies do offer up to two years of warranty coverage, even on their budget gear.
The Important Question: Does the TOZO NC9 Sound Good?
The NC9 sounds fairly decent for the original ~$80 price-point, but, with subsequent ~50 percent discounts, it sounds very good at the less than $50 price-point.
There are no significant issues with the sound that I can hear, and the sound overall is nicely even with good detail and clarity.
The sound signature follows a Harman/U-shape curve, which is a fairly standard target for budget headphones. The mid-highs and highs are a bit tuned up and vibrant/punchy, and the bass is slightly tuned up, but overall the sound still feels nicely even and full. That is a great accomplishment for any budget headphone of this style, where often products will wind up sounding a little thin, flat, and sucked in.
The bass quality and extension is also good. It took a little digging to find specific specs, but according to TOZO's Amazon sales page the response floor is 14 Hz, which is quite good for budget earbuds, and I'd say the sound reasonably reflects that claim. The drops I normally test came through fully and didn't fall off at all. The bass also sounded nicely punchy without being noticeably loose or muddy. There was no noticeable degradation of pitch or tone in said drops.
So how does the NC9 compare to industry leading anc earbuds that are many times more expensive?
This was a comparison I was really excited to do. The NC9 had impressed me quite a lot outright, and an inexpensive wireless earbud with noise cancelling is something consumers really want in this niche. If the NC9 can hold a candle to the premium gear then I really think the sky's the limit for this company. (Or any other company that can do the same!)
Though I just gave praise to the NC9 for having a decently even and neutral-ish sounding response curve while still sounding nicely full – and this is very hard to truly accomplish if not impossible on a budget – it's U shape definitely became apparent in contrast to the Galaxy Buds Pro. The NC9 bass, in comparison, feels a little forward and the mids are a bit recessed and result in it being a little thin and sibilant. Cymbals and other percussions lost a bit of their natural sound.
But to answer the preliminary question, yes, the NC9 can hold a candle to something like the Galaxy Buds Pro, and I think with a little bit of custom EQ tweaking they could actually be within striking distance, which is absolutely a win for a product that's like five times cheaper and not cost prohibitive to the casual majority.
Final Verdict: Is the TOZO NC9 Worth Buying?
At its original MSRP of around $80 I would be hesitant to recommend the NC9, only because that's an awkward price-point where you can get higher tiers of quality if you're willing to spend a little bit more.
However, now, at less than $50, the NC9 is arguably the overall best pair of true wireless earbuds with noise cancellation available. The good comfort and really secure fit in additional to the minimal price also makes this an ideal choice for active/commuter use – like, I love the Galaxy Buds Pro, but I'd be lying if I didn't say the thought of accidentally dropping one down a grate at the airport scared me.
Get the TOZO NC9 noise cancelling wireless earbuds on Amazon (affiliate link)
Popular Comparisons
For those who are curious how the NC9 fares against popular competitors:
• TOZO NC9 vs TOZO Crystal Buds
• TOZO NC9 vs TOZO NC2
• TOZO NC9 vs TOZO NC7
• TOZO NC9 vs TOZO T6
• TOZO NC9 vs TOZO T10
• TOZO NC9 vs TOZO T12
Relevant Articles
• Is TOZO a good audio brand?
• The best value tier (under $50) true wireless earbuds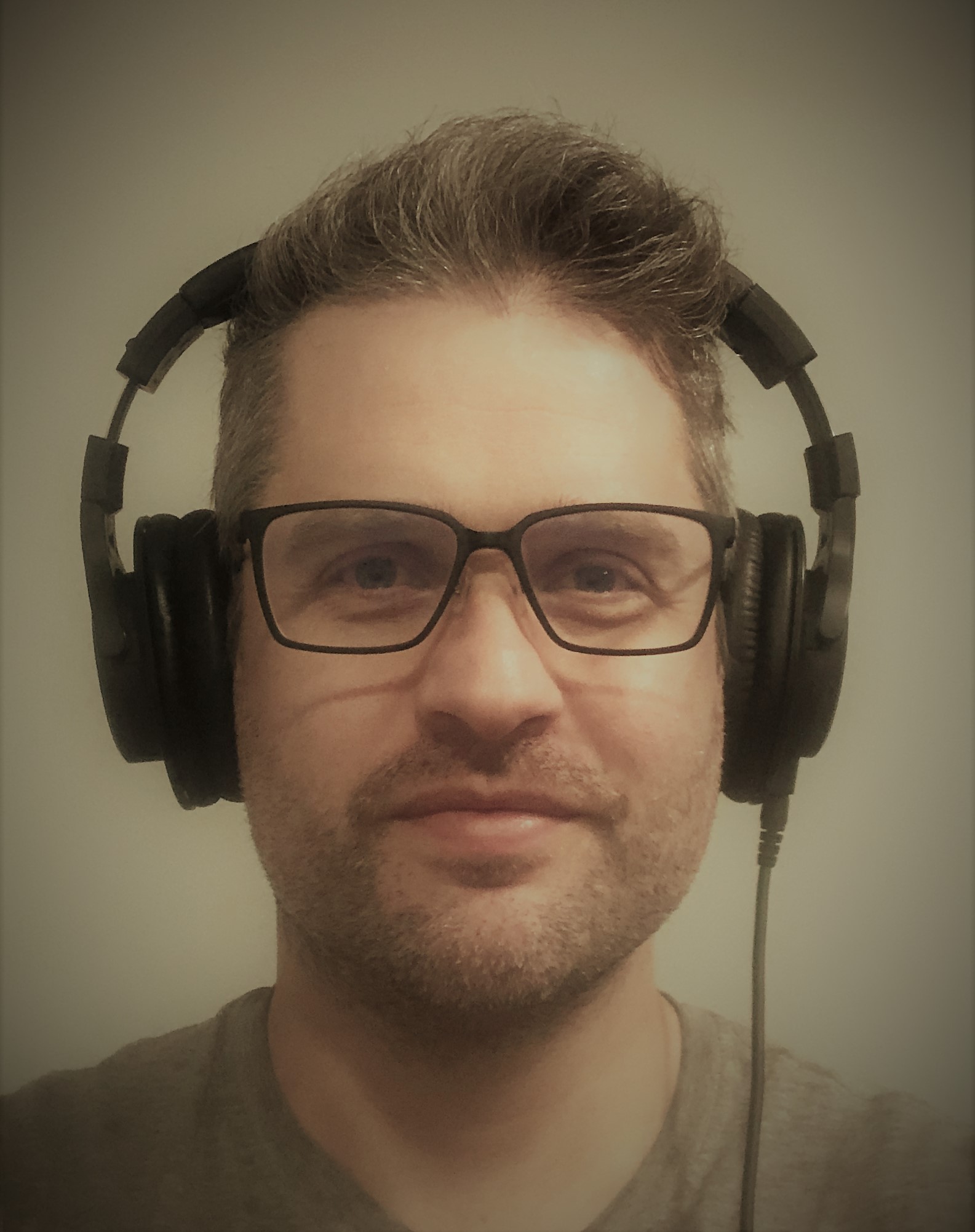 Pete Anthony has had a lifelong affinity for music, and more recently has become an anti audiophile snob who wants great sound to be accessible and enjoyable by anyone. Without needing to break the bank. Read his full author page
here
.