Written by Pete Anthony
TOZO is a fairly new and still not all that well known audio brand, but in the last few years many of their products have risen to the top of Amazon best-sellers lists (that's how I first became aware of it) and have, probably mainly as a result of that, drawn quite a lot of attention and discussion from the audio community.
At the time of this writing/update TOZO's popular T6 and T10 earbuds have amassed a whopping ~575 thousand reviews on Amazon, and the only earbud manufacturer that has more than that currently is none other than Apple. That's a pretty impressive feat from a seemingly no-name company. So do the goods back up the hype?
Why Listen to Me? A Little Preliminary Bit About Author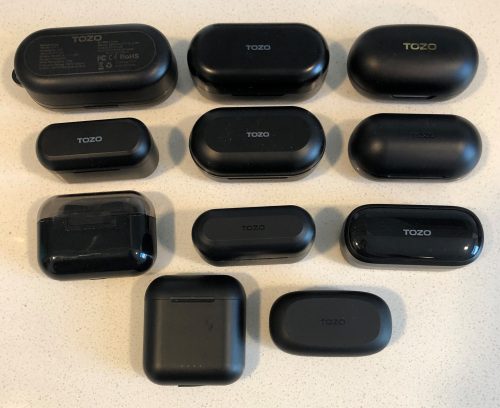 I've listened to, tested, and published reviews for well over 100 budget earbuds over the years, and this now includes each of TOZO's currently very popular products. If there's a popular earbud that retails for less than $50, odds are I've given it a ride, and if any product that comes about in this niche is good I'll know it.
What is TOZO? A Little About the Company
So where on earth did these guys come from? Well, it's not actually so obvious – TOZO has a somewhat opaque web presence and no Wikipedia page, and while they do have a company incorporated in Seattle, USA, the earbuds are made in China, and I'd imagine their main point of operations is there as well, along with many other budding ChiFi companies that have recently entered the market.
So, Is TOZO a Good Brand? Do Their Earbuds Have Good Sound Quality?
There's a lot of sales deception in the world of portable audio, especially with the advent of global ecommerce. I've seen "dummy" companies – several of them in some cases – white label what's clearly the same pair of crummy earbuds from some backwoods manufacturer.
That said, I've used, tested, and reviewed multiple TOZO products now, and to answer the question: yes, TOZO earbuds generally sound impressively good for the low price, and this company appears to be totally legit.
Do TOZO Earbuds Have Good Fit and Comfort?
In my experience, yes, TOZO earbuds fit well and securely, and create a proper seal. They're also decently comfortable to wear. The one exception is the traditional on-ear bud style A1 Minis (don't get them or any on-ear buds in my opinion), but that's due to a subpar design choice and they're a legacy product now anyhow.
One thing that's particularly great about TOZO's budget earbuds is that they all (I'm pretty sure) include five extra pairs of replacement tips, and often in varying styles; whereas most earbud companies, even the reputable ones that make good competing products, only include two extra pairs of replacement tips.
It doesn't matter how well any earphone is theoretically built if none of the included tips fit you properly, and this is all the more problematic when companies opt for nonstandard/proprietary tip and/or nozzle design that makes it impossible to use a separate pair of tips if none of the included ones fit you. So, good on TOZO for including as many replacement tip options with their products as they do.
Are TOZO Earbuds Easy to Use?
TOZO earbuds all use pretty much the same touch control schematic, which has all the functions you'd expect to have on true wireless earbuds in 2023.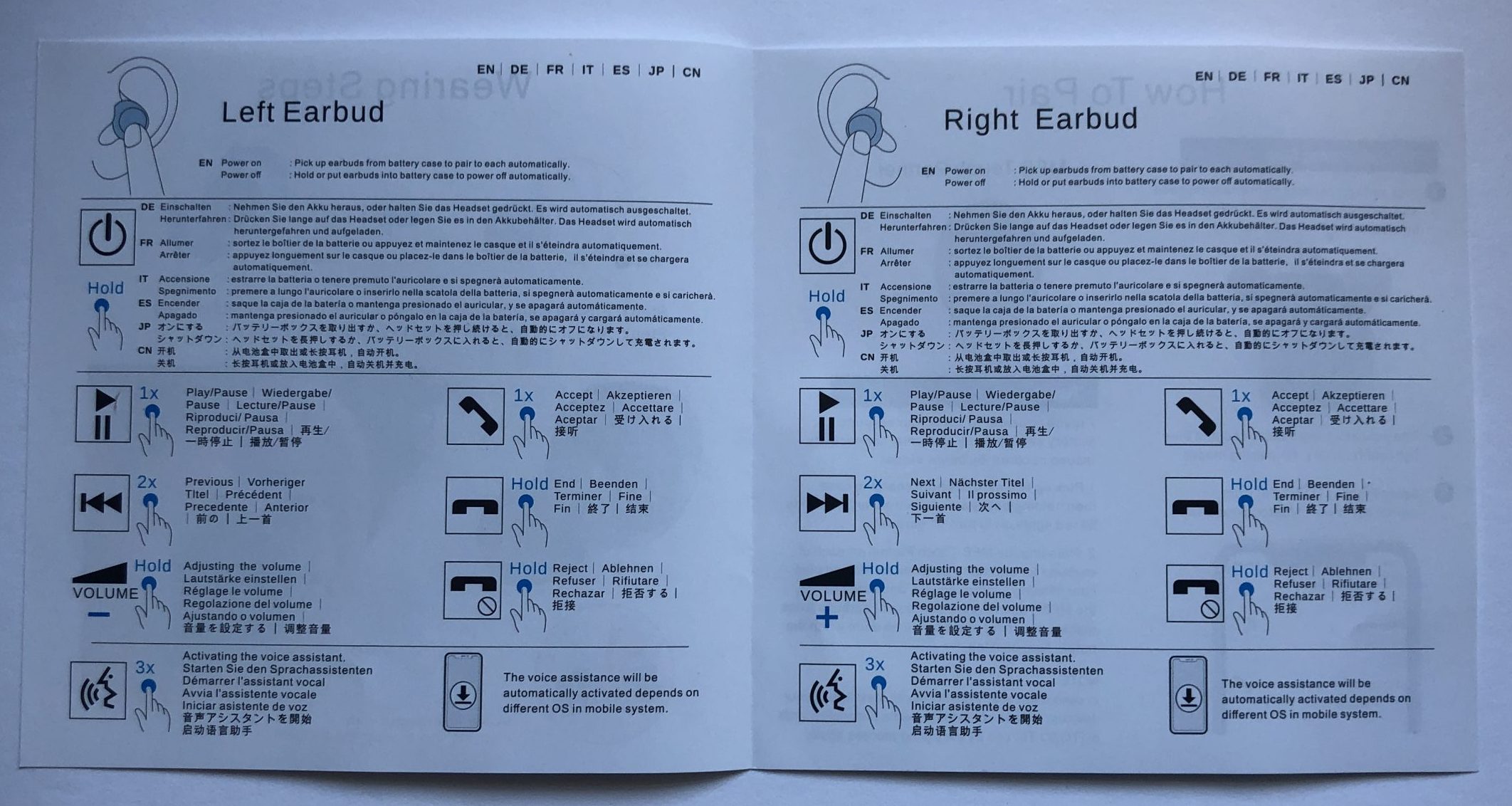 I did notice that their touch controls were sometimes a little finnicky and unreliable, and sometimes required rather precise and emphatic touches to do what you intended, but this is honestly somewhat of a problem with most touch controls that I've used on true wireless earbuds so far.
Do TOZO Earbuds Have Good Durability?
TOZO earbuds are well built and sturdy in my experience so far. They all come with a company wide 30 day return window and one year limited warranty (except for the premium Golden X1 which has an 18 month warranty) and that is the fairly standard minimum for budget headphones. There are a few companies that have started to offer up to two years of warranty on true wireless earbuds, but TOZO is not one of them.
Are TOZO Earbuds Waterproof?
Some of TOZO's earbuds are fully IPX7+ certified waterproof, meaning they can survive being fully submerged in water up to 1 meter for 30 minutes. The particularly strong selling point of TOZO's most popular earbuds, the T6 and T10, and I think what originally put those products and this company on the map, is that they – in addition to being very inexpensive – have IPX8 waterproof certification on both the earbuds and the charging cases. This makes TOZO a particularly attractive choice for people who want to use their earbuds while doing water based activities.
Some of their other earbuds are not fully waterproof, but are still IPX5+ certified water resistant up to splashing and can be safely used in the rain or even while showering.
Do TOZO Wireless Earbuds Have Good Battery Life?
Yes, TOZO earbuds have very good battery life for budget earbuds. Most of their earbuds can last over a full work day (8 hours) and the charge cases give an extra 30 plus hours of charge on top of that. Long battery life is another reason, in my opinion, that TOZO earbuds originally became so popular, when other popular brands like Skullcandy made similarly priced competitors with disappointingly shorter battery life.
Does TOZO Make Regular Headphones?
No, TOZO does not actually produce any wired or wireless headphones with a headband. A lot of audio companies are in fact starting to solely focus on true wireless earbuds because of how quickly they've become so popular, and how massive the market is projected to be in the near future.
For most of their history, TOZO was one of these companies that only made true wireless earbuds, but, they recently came out with their first pair of open ear headphones, which is another style that is now starting to become popular as well.
What Are the Best TOZO Earbuds in 2023?
If I had to pick one in particular, I would say that their most popular T6 is indeed their best overall pair of TOZO earbuds: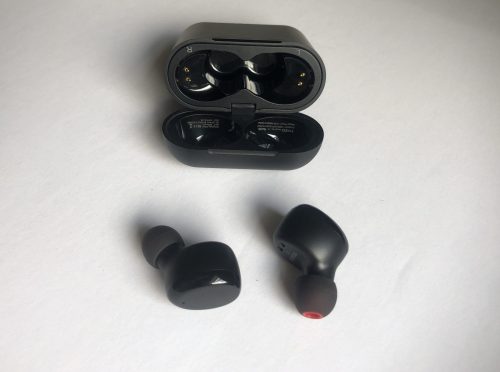 Though they're a bit dated now, they are still very popular for a good reason. They have impressively good sound quality, good battery life, are waterproof, and are nicely compact, all for a very competitive minimal price. I've used my own pair quite a lot and they are great. They've also since released an updated 2022 version of the T6 that makes a few small improvements.
If you're looking for something with noise cancellation and transparency mode technology and don't want to pay hundreds of dollars for a premium product, the 2022 updated NC9 is available for less than $50 now and might be the best such choice: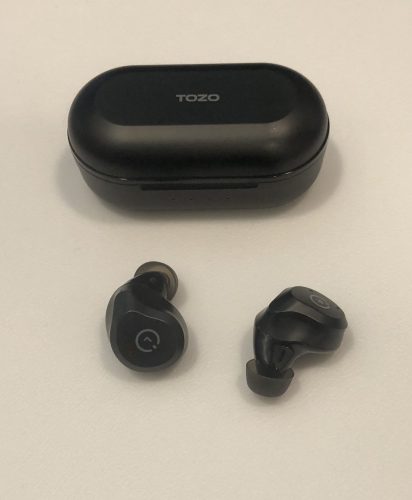 It's more expensive than the T6 and doesn't have the fully waterproof buds and case like the T6 does (they still have IPX6 water resistance though), but if you're looking for something with great isolation that isn't super expensive the NC9 is a great choice.
In Conclusion
The true wireless earbud market has expanded rapidly in just the last few years, both in popularity and competitiveness. It will be interesting to see if TOZO, this curiously reclusive and niche company that has climbed its way to the top, will be able to stay there in the mid future and beyond. I think they can and will as long as they continue to focus on doing the right things.
Relevant: See our current picks for the overall best budget true wireless earbuds
Miscellaneous FAQ
Here are answers to some of the most commonly asked questions about TOZO earbuds:
Are TOZO earbuds compatible with iPhones?
Yes, all TOZO earbuds are compatible with any iPhone modern iPhone. I have successfully used and tested every TOZO product I've reviewed on an iPhone.
Does TOZO have a good app?
Yes, TOZO has a decent app that's compatible with many of their earbuds, but not all of them. You can extensively customize the EQ with the app to maximize sound quality and/or tailor it to your liking, and you can save multiple custom EQ settings as well.
Are TOZO earbuds trackable?
No, while TOZO does have a mobile app that has a variety of features, tracking is not one of them. Your best bet to find lost TOZO earbuds is to play something with max volume and hope you hear it.
Can you use waterproof TOZO earbuds for swimming?
No, because even though they won't get damaged, wireless Bluetooth signals cannot travel through water. If you want to use headphones while swimming, you'll need to get something that's specifically designed for that, one requirement of which is that you can upload and store media on the device itself.
Is TOZO owned by Amazon?
It's interesting that TOZO earbuds have become so popular on Amazon, and also that both Amazon and TOZO headquarters are officially in Seattle, WA, but there's no documentation showing that Amazon owns TOZO or that they're associated to each other in any way.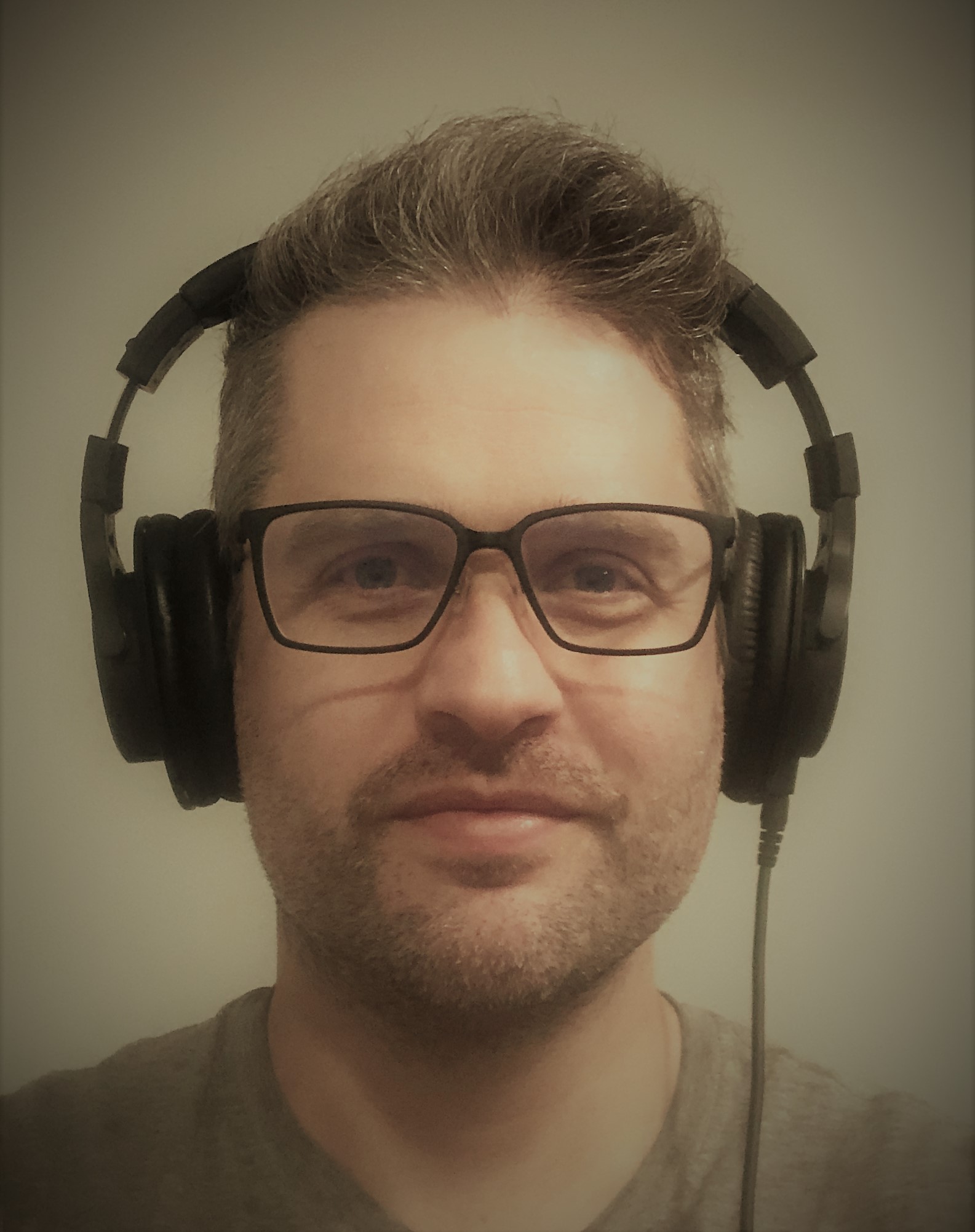 Pete Anthony has had a lifelong affinity for music, and more recently has become an anti audiophile snob who wants great sound to be accessible and enjoyable by anyone. Without needing to break the bank. Read his full author page
here
.