Written by Pete Anthony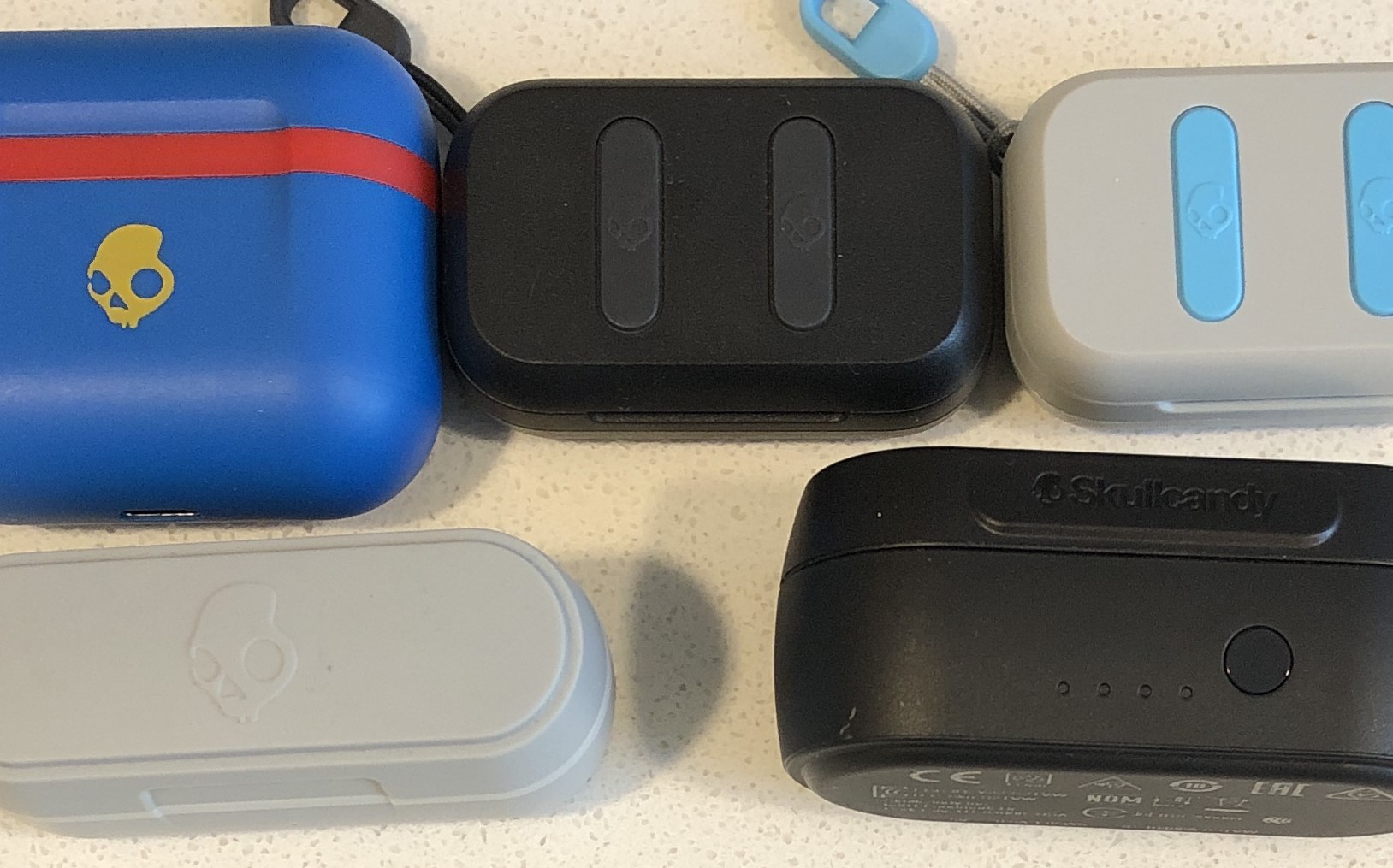 The earbud market has grown rapidly in the last few years, and is poised to continue growing exponentially into the future. Skullcandy is one of the companies that's been in this market since the beginning, and now they are one of the most recognized and financially successful headphone companies in the western world. Ask an average American if they've heard of the Skullcandy brand and there's a decent chance they'll say yes, and this is definitely not true for most of the niche alternatives like, say, Audio Technica or Sennheiser.
But, as popular as the Skullcandy brand is, are their earbuds actually good? And how do they compare to the increasingly numerous and stiff competition?
Why Listen to Me? A Preliminary Bit About the Author
I've now tested and written reviews for well over 100 different pairs of popular headphones and earbuds. And most of them have been budget products, which is a niche that, as huge as it now is, is still somewhat glossed over by the bigger audiophile publications. I've become very passionate about helping people discover the joy of high fidelity – without necessarily breaking the bank – and seeing what some of these companies can make on a budget in pursuit of great sound. Finding a diamond in the rough is always quite fun.
OK, back to the discussion at hand:
Is Skullcandy a Good Brand? A Little About the Company
Skullcandy is one of the oldest and increasingly few American headphone companies. Their story goes that the founder, Rick Alden, was on a ski lift listening to music when a phone call he needed to take came in, but there was no feasible way to switch from his music player to his phone. That problem catalyzed the inspiration to make a better headphone that would work with the "snowboarding lifestyle" and thus Skullcandy, the "original audio lifestyle brand" was born.
Skullcandy definitely spearheaded a newly big gap in the market: active and outdoorsy type people who wanted to seamlessly listen to their music and be able use their phones as they needed. Skullcandy also might have been the first audio company to successfully take a fashion angle by having cool looking gear that was congruent with skater, snowboarder, etc. trends. This two-point combo made them very successful, with annual revenue now well into the 100s of millions.
A few years later, Beats came around, and with them I'd say the pejorative "fashion audio" concept really came into fruition. That is, wearing headphones that look cool and signal status rather than for decent sound quality, and Skullcandy definitely got lumped into that by the (arguably pretentious) audiophile community.
That said, the company seemed to really take that relevant criticism to heart as being at least somewhat justified, and has made major efforts to bring their products up to snuff with quality oriented "audiophile" consumers. I actually discovered their team did an "ask me anything" in the headphones subreddit about ten years ago (and major props to anyone for enduring the reddit ringer by the way), and here's a quote from one of their top responses:
It definitely is painfully obvious … that we have issues [with] how our products are received … [W]e have realized that there was a big disconnect between the brand image and the performance (audio), durability and fit of our products.
So, coming full circle to the present with that context, and to answer the question of whether I think Skullcandy is a good audio brand:
Yes, I do think Skullcandy is a good brand/company – they make good quality earbuds with decent sound that are well designed for and marketed to their target demographic. If that weren't true, Skullcandy wouldn't have seen the continued success that they have, much less in a market that, as I said, has rapidly become very competitive.
Do Skullcandy Earbuds Have Good Sound Quality?
I do think that Skullcandy earbuds generally have good sound quality for the price. Do they have, technically speaking, the best sound quality? No. And I have noticed that some of their earbuds, for whatever reason, sound impressively good while some of their others sound noticeably worse.
But keep in mind that what sounds "best" is subjective to a degree. A casual listener who's snowboarding or doing whatever other outdoor activity is not going to have the same perception as, say, me while doing a critical headphone review and taking notes. Skullcandy sound, in my experience, has tuned up bass with an emphasis on warmth and isolation rather than on crisp detail, and I do think the former is what most casual and probably multitasking listeners will prefer.
I will say that I have been impressed with how Skullcandy earbuds' sound quality has improved in recent years – they've definitely put effort into product development that's seemingly commensurate with the increase in the average audio consumer's demand of sound quality.
Do Skullcandy Earbuds Have Good Fit and Comfort?
I would say, for their target demographic, this is more important than top-tier sound quality, and in my opinion this is where Skullcandy shines – they do a good job of making earbuds that are both comfortable to wear and fit very securely, in a way that you're not constantly worrying if a bud is going to fall out and get lost under a foot of fresh powder, for example.
Getting a really firm and secure feeling seal is something that, even today, not all that many earbud manufacturers are able to deliver, so hats off for sure to Skullcandy for making some of the earbuds that do.
Do Skullcandy Earbuds Have Good Durability?
There are two important durability standards for all-use earbuds in my opinion: the official ingress protection code and a good warranty.
The IP code is the audio industry standard for both water and dust resistance, and ideally you want a double digit code (meaning certified protection against both), especially for the more rugged outdoor use that Skullcandy's target market will presumably participate in. And so, perhaps not surprisingly, many of Skullcandy's products do have a double digit IP code, which is a great selling point of them because that's still not a common feature among earbuds. Many commonly have a single digit IPX4 code for example, which means certified resistance to up to splashing water but no certified resistance (hence the X placeholder) to dust or debris.
Skullcandy also used to have an industry leading two year limited warranty on all their audio products, but, sometime around early/mid 2021 they reduced it to one year, which is the pretty usual standard for budget earbuds. Other popular companies are starting to offer up to 1.5 – 2 years of warranty even on budget wireless earbuds, so I wouldn't be surprised if Skullcandy reupped their warranty or two years soon becomes the new industry standard for budget audio gear.
How Long Do Skullcandy Earbuds Last?
Product durability seemed to be a significant issue for Skullcandy several years ago. I've read a lot of complaints from people of earbuds breaking after mere months of use, which is obviously not a good look for a company that's marketing to the "extreme" outdoor users.
That said, the recent Skullcandy earbuds I've tested and reviewed are all sturdy with seemingly good build quality, albeit a little on the bulky side.
One weak point of Skullcandy wireless earbuds is their relatively short battery life compared to the present competition, and industry leading battery life should frankly be a priority for Skullcandy given their target demographic. Their wireless earbuds' battery specs seem to have gotten a little better and more towards competitively average with the recent Bluetooth v5 upgrades.
Are Skullcandy Earbuds Easy to Use?
One thing I've always liked about Skullcandy earbuds is how well and securely they fit while also being relatively easy to put on and take off. They definitely do a great job there.
The control schemes on their wireless products is also fairly comprehensive, meaning their products have a way to do pretty much any function you'd ever need them to. Skullcandy earbuds do have some weird overlapping conflicts with some of their controls though, and some of them also use buttons that sometimes take an uncomfortable amount of force to press. I do think having products with pressable buttons (as opposed to being purely tactile touch control) is a good thing though, for example if you want to execute a command while wearing ski gloves, which isn't really possible (yet) with touch controls.
Are Skullcandy Earbuds Worth Buying in 2023?
Skullcandy has put a lot of effort into and making good products specifically for their target demographic of active outdoor users, and perhaps thereby shedding the "fashion audio" reputation, and the company's continued success is a testament to that.
I have used, listened to, and tested many Skullcandy earbuds and can vouch that they are a great choice for certain types of consumers that will definitely be worth the money. If you're looking for an earbud that's comfortable to wear, fits very securely, has comprehensive weatherproofing, has good/easy usability, and sounds decent enough, all while being relatively inexpensive, Skullcandy products definitely fit that bill.
What Are the Best Skullcandy Earbuds in 2023?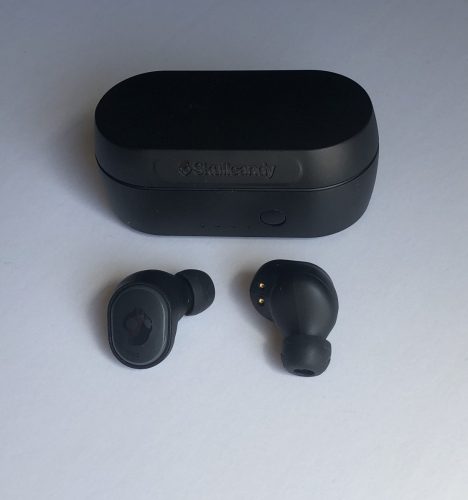 The Sesh Evo (reviewed here) is one of those earbuds that's easy to take on/off and also gets a really nice firm seal that I like. It also has an IP55 weather resistance code. The sound is decent but not best in class, but for reliable outdoor use these are a great product.
See the Sesh Evo on Amazon (affiliate link)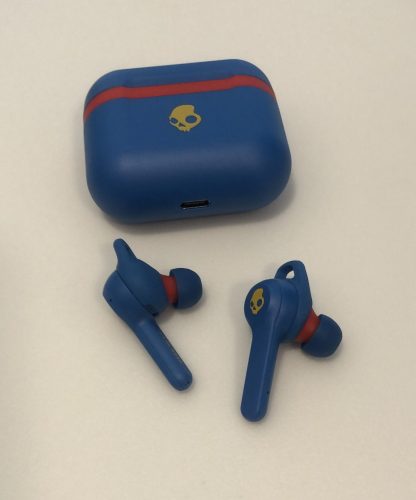 The Indy Evo (reviewed here) is more or less the same as the Sesh Evo but has a stem design and touch controls instead of pressable buttons, and is otherwise good for the same reasons that the Sesh Evo is.
See the Indy Evo on Amazon (affiliate link)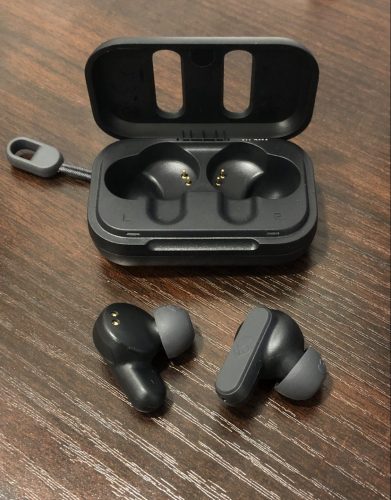 Their budget Dime (reviewed here) had surprisingly excellent sound quality, but didn't quite have that great Skullcandy fit that I keep talking about. They also have relatively poor battery life, and for some reason the next-gen Dime 2 didn't seem to improve on that despite having a newer Bluetooth version. If you're looking for something cheap for casual use that still manages to sound great the Dime is a solid choice in my opinion.
See the Dime on Amazon (affiliate link)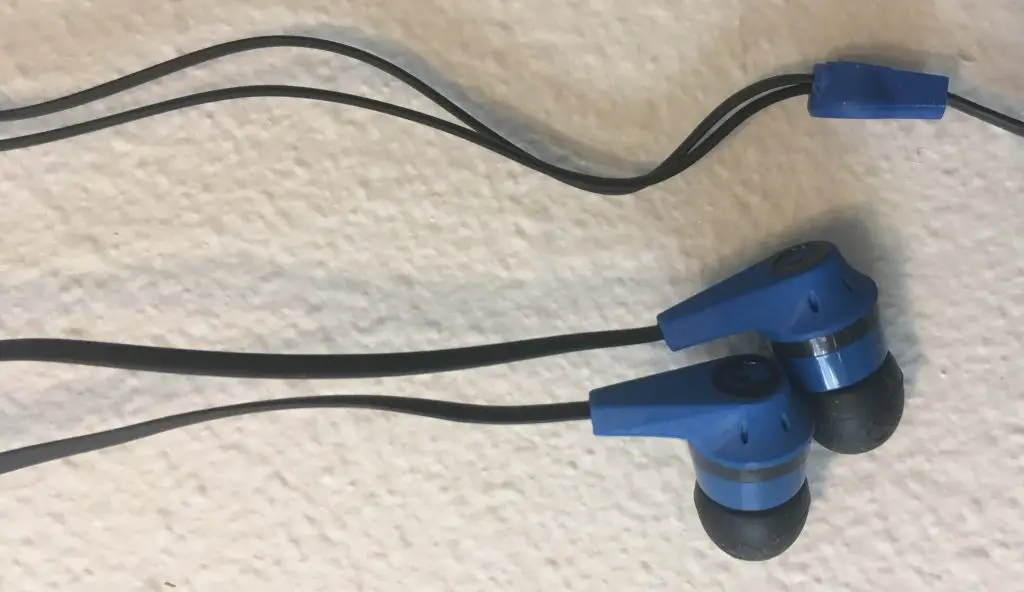 Their Ink'd earbuds have been Skullcandy's ultra-cheap wired option for years now. I reviewed the ink'd 2 years ago and thought they sounded solid. The current version is called the ink'd+ and if you need some cheap headphones in a jam and see these on a store hanger they should be fine.
See the ink'd+ on Amazon (affiliate link)
Skullcandy Review – In Conclusion
Skullcandy has the lucky benefit of being among the first to innovate in the portable audio market, but, that head start isn't going to last forever, if the advantage hasn't already worn off. With the boon of global ecommerce, there are a ton of companies now penetrating the same market and competition is going to become increasingly stiff. Initially marketing to the skater/snowboard or so called "X-games" crowd was definitely smart, and, I think if Skullcandy can successfully expand that identity marketing to all kinds of active/outdoor users then they will be highly successful in the future.
Relevant Links
See our current picks for the overall best budget true wireless earbuds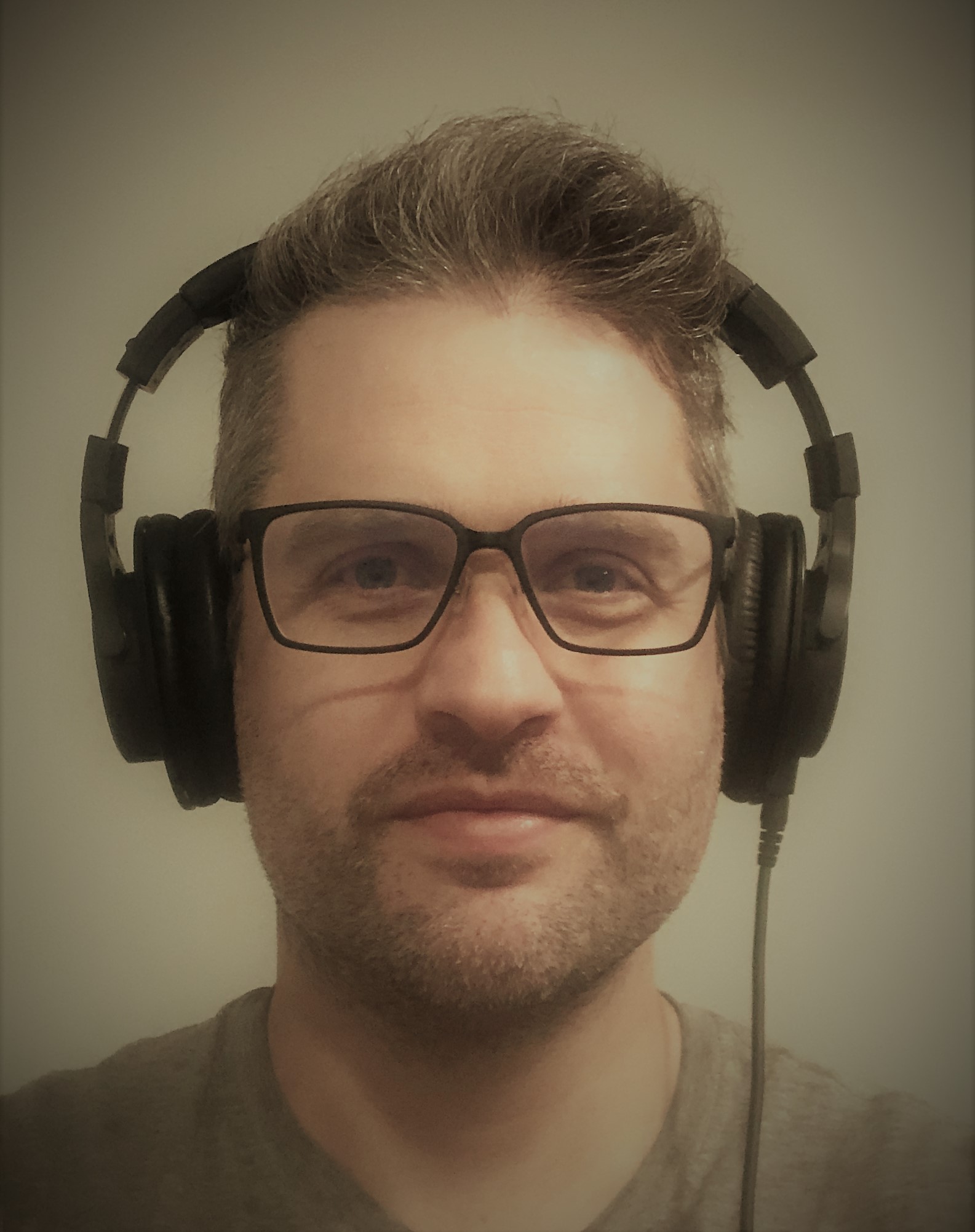 Pete Anthony has had a lifelong affinity for music, and more recently has become an anti audiophile snob who wants great sound to be accessible and enjoyable by anyone. Without needing to break the bank. Read his full author page
here
.