Written by Pete Anthony 
Last updated on: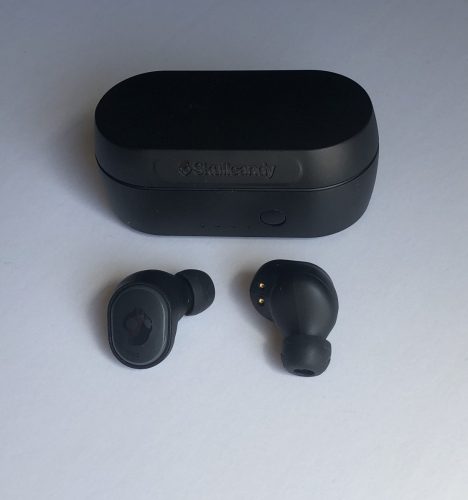 Skullcandy is one of the increasingly sparse American audio electronics companies. They started and are still headquartered in Park City, Utah – a well known ski/snowboard destination – and cater their products to the, I guess I'll call it, alt x-games crowd: snowboarders, skaters, bmxers, etc.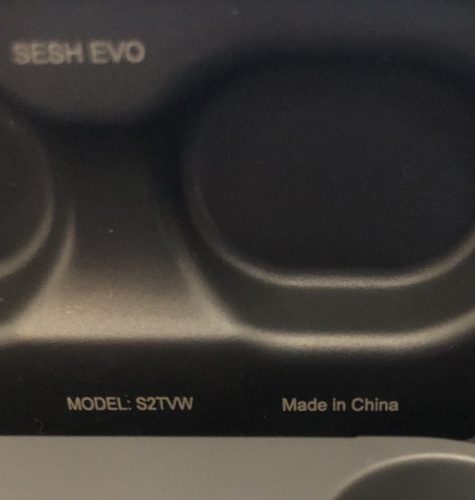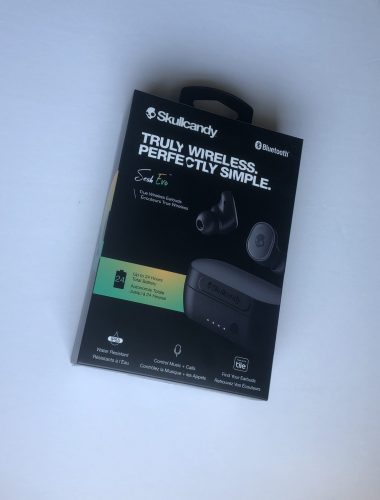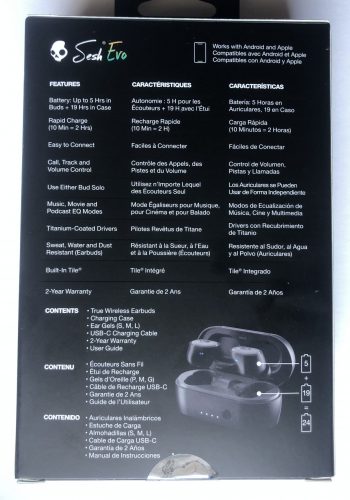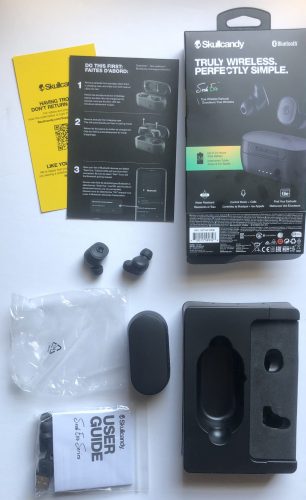 The packaging is decent for a pair of budget earbuds – the buds are embedded in contoured packing foam and the accessories are in baggies underneath the also contoured plastic tray. One small nitpick: I prefer replacement tips to be in their own bag or container to minimize the chance they get scratched or otherwise damaged.
Included with the headphones:
charging/carrying case
quick start and warranty cards
manual booklet
usb C charging cable
two pairs of different sized silicone replacement tips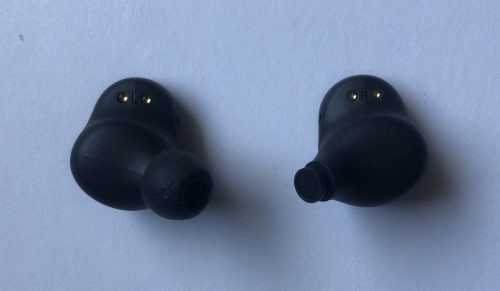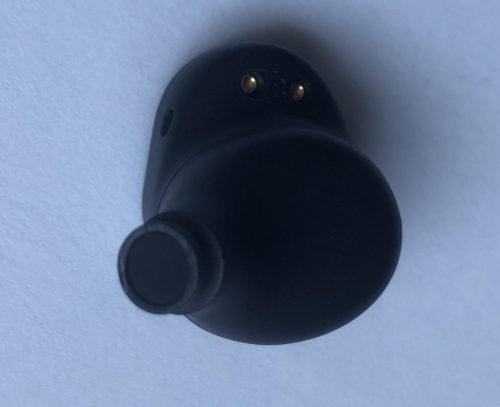 Fit and comfort:
The Sesh Evo earbuds are definitely on the large side, even giving some of the KZ earphones a run for their money, but they fit surprisingly well – solid and comfortable seal, no weird sensations of hanging out and down. The seal did compromise slightly if I smiled hard enough, but it was barely noticeable.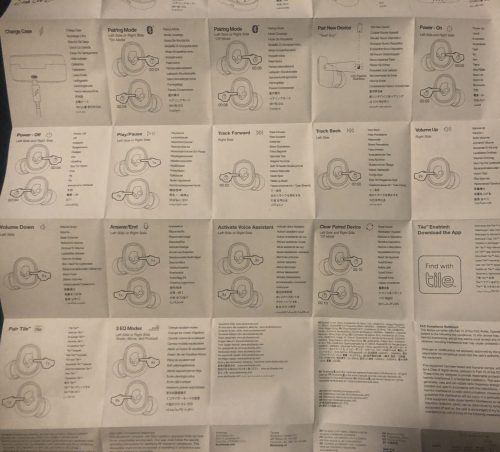 The buds have actual buttons that click to register control commands, which I tend to like better than buds that are purely tactile since those can sometimes be finnicky. There's a button command for pretty much any function you can think of, including more advanced commands that you sometimes don't see with wireless earbuds, like decoupling a device for example.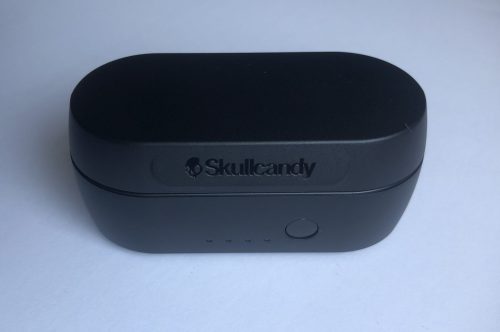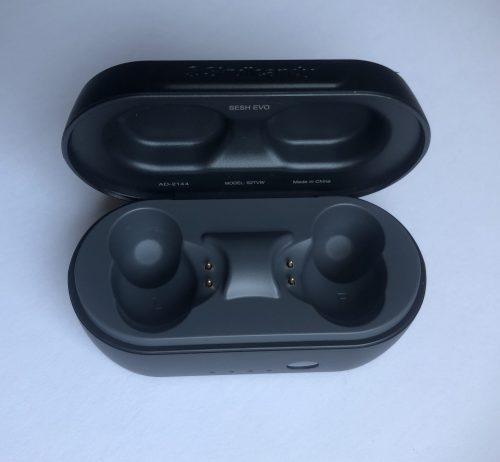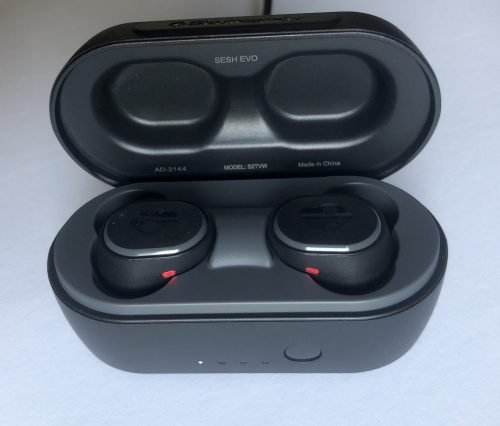 The case is a bit big and bulky and might not fit into a slimmer pocket like some of the more flat/petite cases out there. The charge port also doesn't have a snap-on rubber cover like others do, which might pose issues.
The buds themselves can hold a 5 hour charge, and the case can hold up to three recharges, giving the Sesh Evo a grand total of roughly 20 hours of max battery life, which is a little better than average at their price-point. Also nice is their so called "rapid charging" – the initial 10 minutes of a case charge will give the buds 2 hours if all you need is to eke out a little more use at the end of the day or something. It's reasonable to assume charge capacity will go down in inclement weather, such as a cold and snowy day on the slopes.
The earbuds have an IP55 certification, making them both dust and water resistant. I couldn't find any information as to whether the case also has this certification, so I think it's safe to assume it does not, whereas some alternative wireless earbuds do have charge/carry cases that have IP certified waterproofing. Some competitors have a little higher IPX7/8 waterproofing, which allows them to be fully submerged in water, but don't have a first digit (instead placed with an X) that certifies against dust/debris.
You can learn more about IP code certifications here.
Check out the Sesh Evo more on:
‣ Amazon – see current price (affiliate link)
‣ Walmart – see current price (affiliate link)
‣ B&H Photo Video – see current price (affiliate link)
Article Sections Navigation
Sound And Performance
General impression:
I'll be honest, the Sesh Evo earbuds really do not sound that good at all, the mids and highs lack enough clarity that it kind of sounds like you're listening to the music through a wall or pillow, and the bass is significantly over tuned and exacerbates that issue.
I didn't realize until later that there were three onboard EQ settings: "podcast mode," which basically eliminates the bass; "movie mode," which seems to emphasize trebles more per a V shape; and "music mode," which is the default setting. I actually found that "movie mode" made music sound a little bit more balanced and better overall, but the improvement was marginal.
Any major, deal breaking issues:
None that I could detect. These are functionally passable.
Sound signature/response curve:
A big hump where the bass is over tuned, then a precipitous roll off throughout the mids and highs.
Bass:
I'm a bit of a bass head myself, and I tend to like rounder/warmer sound over a crisp/bright V shape, especially for casual listening. That said, I do think that tuning up the bass on a pair of earphones is a perfectly fine thing to do, and I understand that big bass heads that like that feelable thumpy sound. But, it has to be done well, and it's so easy to get wrong and mess up, and I hate to say it but the Sesh Evo is of the latter.
The bass is just kind of loose and muddy, with noticeable pitch and tone loss among various instruments. It might be passable for more flexible EDM style music, but even a layperson will notice that actual instruments – brass, low strings, drums, etc. – won't sound quite right.
I will say though that the bass extension is good – the drops I normally test held up quite well, better than I thought they would after my initial listening.
Compared to monitors:
Pretty night and day I have to say – it felt like I went to the doctor and unclogged a bunch of impacted ear wax when I put monitoring earphones in after listening to the Sesh Evo for a while.
Power/Volume:
The quoted SPL of the Sesh Evo is 99-105dB, and I can attest that these get plenty loud with little volume on my phone, so volume shouldn't ever be a problem
Isolation:
I will say that the isolation of the Sesh Evo is exceptionally good, frankly better than any earphone than I can remember testing that isn't commercially designed like the Etymotic Research ones are, and earphones like those need a really deep and tight seal to work whereas the Sesh Evo does not. The over tuned bass is probably "helping" here, but, if you're looking for something with really good isolation and aren't a stickler for HiFi sound, you might actually really like the Sesh Evo.
Warranty:
The Sesh Evo has a two year warranty which is very good coverage for non-expensive wireless earbuds. Couple that with the IP55 certification (most all-weather wireless earbuds don't actually have a numeric first digit that signifies dust/debris proofing), and something like the Sesh Evo might actually be ideal for their seemingly target market of active/sporty outdoorspeople.
Overall Take, As Compared To The Competition
Competition in the market for budget wireless earbuds, which we'll roughly define as the $20-$50 range, has become very stiff. There are some impressively sounding wireless earbuds at this price point, but the Sesh Evo is not one of them – they sound OK, and perhaps "fine" for a layperson who isn't a stickler for HiFi, but not great. They're bassy, have recessed mids/highs, and are a bit muffled and lack clarity.
What the Sesh Evo does offer, however, is an industry leading 2 year warranty, a rare double digit IP certification that protects against water and dust, really great isolation, and a lot of easy to use functionality. And all for a modest price. If you're looking for something durable and reliable that's easy to use with more involved outdoor activities – and Skullcandy definitely markets to this demographic – then the Sesh Evo could definitely be a good choice.
Get the Skullcandy Sesh Evo wireless earbuds on amazon (affiliate link)
Popular Comparisons
For those who are curious how the Sesh Evo fares against popular competitors:
• Skullcandy Sesh Evo vs Skullcandy Jib True 2
• Skullcandy Sesh Evo vs Skullcandy Indy Evo
Relevant Articles
• Is Skullcandy a good brand?
• Our current picks for the overall best budget true wireless earbuds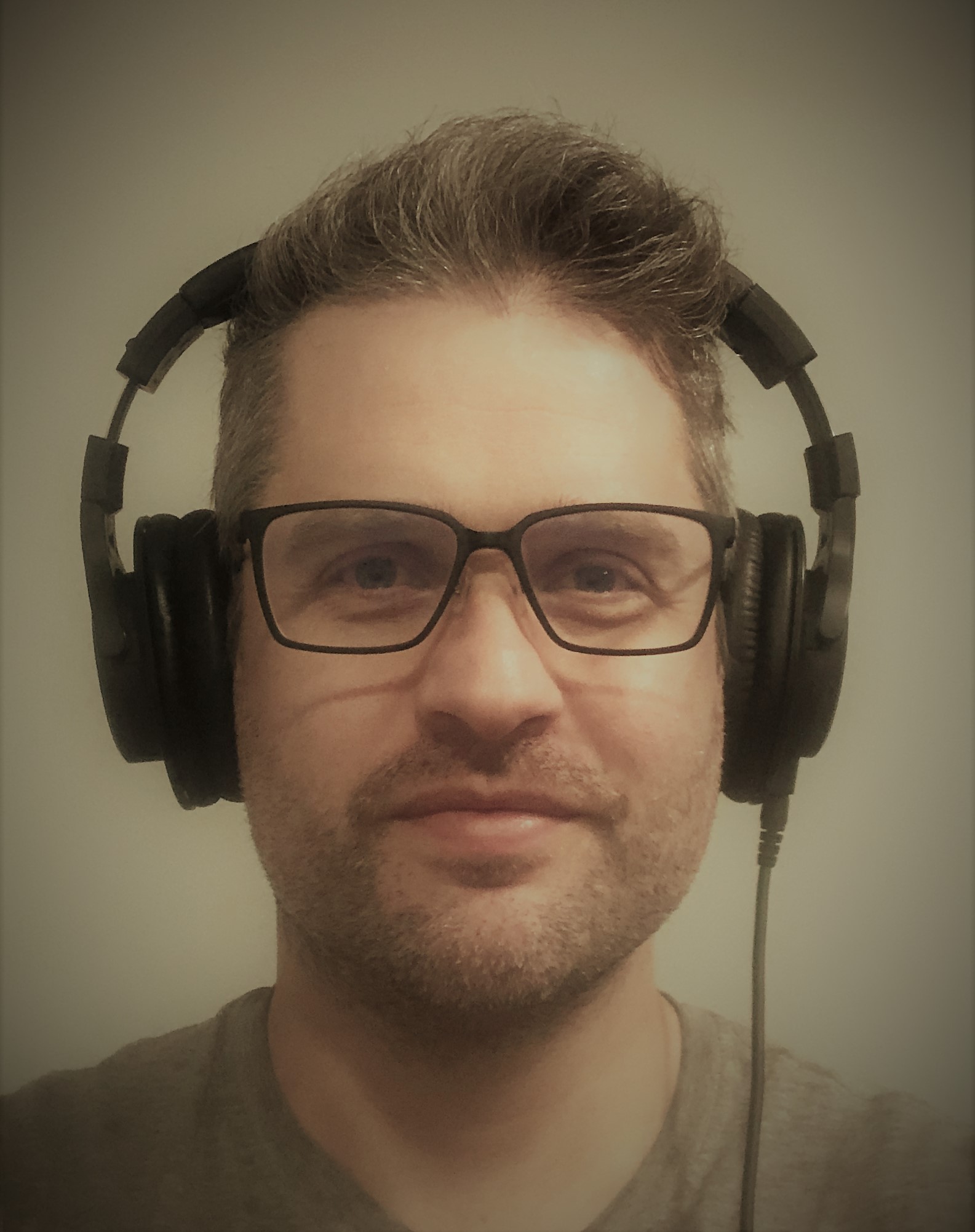 Pete Anthony has had a lifelong affinity for music, and more recently has become an anti audiophile snob who wants great sound to be accessible and enjoyable by anyone. Without needing to break the bank. Read his full author page
here
.