Written by Pete Anthony 
Last updated on: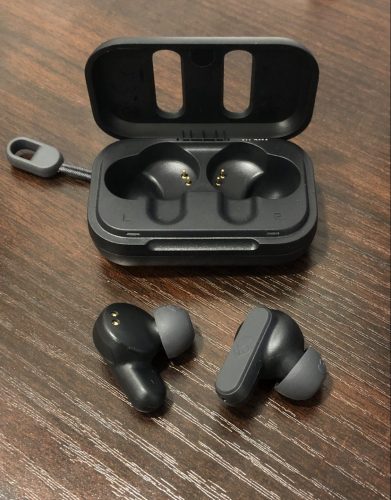 Skullcandy is a popular and fairly mainstream headphone company. They were one of the original brands to really pioneer the wireless earbud market when it was just starting to emerge around 15 years ago. But now, the market is exploding and all kinds of other companies have come into it. When before there were merely a few budget products to choose from, there are now a boat load, with more to surely come. How do Skullcandy products now fare against the increasingly stiff competition? Enter the budget Skullcandy Dime.
Does The Skullcandy Dime Have Good Packaging?
I would say the packaging is adequate for a budget pair of earbuds. The inner cardboard packing piece has a contoured slot for the case, which the earbuds are inside, and the included accessories are in a separately partitioned slot in that same packing piece. The included replacement tips aren't bagged but they're at least held in a little cardboard slot thing. I'm ok with companies cutting corners with packaging for budget audio gear – as long as it's good enough to ensure it arrives undamaged.
What Accessories Come With The Skullcandy Dime?
user guide pamphlet
two pairs of different sized silicone replacement tips
charging/carry case with little lanyard hook
short USB mini type A charging cable
How Good and Comfortable is the Skullcandy Dime Fit?
I was able to get a solid seal that didn't break when I moved my head and jaw around, and the earbuds felt secure and didn't have a hanging out and down sensation.
That said, I found the fit to be somewhat shallow, which I'd wager is mainly because of the uncontoured bud shape and the relatively short nozzles, which are two things that often lead to poor and/or uncomfortable fit issues.
The "notch" design that seems to have been made popular by Apple can give a little extra security by bracing an earbud between the tragus and antitragus of the ear, but it also can limit your ability to twist a tip into place in your ear, and I definitely experienced this with the Dime earbuds.
Adding to this is that there are only two different sized sets of replacement tips, in the same style, which I think means more people might run into fit issues with these.
Does The Skullcandy Dime Have Good Controls That Are Easy to Use?
The Dime has touch controls for all the basic functions you'd expect true wireless earbuds to have. The earbuds actually have pressable buttons, as opposed to purely tactile touch controls which tend to be less reliable and more finicky, and are something that some people definitely prefer.
List of Skullcandy Dime Control Functions:
pause/play OR accept/end call – 1 press on either earbud
volume up – 2 presses on right earbud
volume down – 2 presses on left earbud
track forward – press and hold right earbud for 1 second
reset/track back – press and hold left earbud for 1 second
manually power off left or right earbud – press and hold for 4 seconds
manually power on left or right earbud – press and hold for 2 seconds
One command that I like to have that's missing is "ignore call." I also don't like that some of the commands overlap. For example, if you want to power off either earbud you can't avoid tracking back or forward.
I also don't like the placement of the buttons on the middle of the notch and that you have to press them pretty hard to get a "click" – reason being it kind of hurts the flesh of my ear that the notch rests on.
Connecting the earbuds to my device was easy and straightforward – when you charge them up then take them out of the case for the first time they automatically enter pairing mode, and you simply select "Dime-[color]."
Durability: Is The Skullcandy Dime Waterproof and/or Dustproof?
The Dime has an official IP code of IPX4. The "4" digit means the earbuds are resistant to water moisture and splashing, but not pressurized jets or full immersion. The penultimate "X" digit means there's no certification against dust or debris. Double digit IP codes are still not all that common among true wireless earbuds (although Skullcandy is one of the companies that seems to be making them) and usually come with a higher price tag. That said, IPX4 certification should be fine for basic active use like working out or outdoor commuting.
Does The Skullcandy Dime Have Good Isolation and/or Active Noise Cancellation?
The Dime does not have anc technology, but the isolation is pretty good – I'd put it at solidly medium. These should be fine for the ambient external noise of basic commuter use.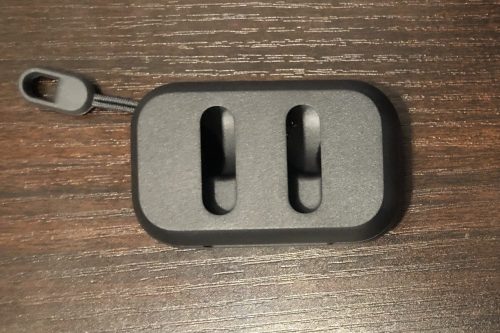 The case is nice and small, and resembles a car key fob. I also like the loop and little lanyard hook they include on it. I don't like the fact that the case is open with holes in it though. I suppose they opted for this design where the earbud notches "complete" the perimeter, I guess you could say, in order to make it as compact as possible. But, I can just imagine things going into the case through the holes and possibly damaging the charge nodes.
How Fast Does The Skullcandy Dime Charge?
Skullcandy doesn't publish any charge time data that I could see, but, I was able to get a full charge out of the box in about 90 minutes which is currently about average for budget true wireless earbuds. There is neither any data on rapid partial earbud recharge, which is a feature I'm starting to see advertised more and more.
How Good Is the Skullcandy Dime Battery Life?
Skullcandy specs state the Dime earbuds hold 3.5 hours of charge, and the case up to 8.5 hours of recharge, giving a total of 12 hours of battery without a plug. This is frankly not good battery life. The Dime originally came out in March 2021, so it is a bit dated, but there are now many similarly priced (and decent) competitors that have 20-25+ hours of battery life.
The shorter battery life is likely a function of the older 5.0 Bluetooth version, where subsequent updates (5.3 is current at the time of this writing) mainly improve power consumption and battery efficiency. Skullcandy's subsequent Dime 2 earbuds have since come out, and use Bluetooth 5.2, but interestingly have the same battery length specs as the original Dime. In fact I'm not sure the Dime 2 is any different really save for the added "Tile Finding Technology" which helps you find lost earbuds.
I have to admit this is kind of surprising, since Skullcandy particularly markets to the "extreme" ski/snowboard/outdoor crowd that you'd think would especially need good battery life.
Does The Skullcandy Dime Have Good Warranty Coverage?
Most Skullcandy products, including the Dime, have a one year limited warranty, which is pretty standard for budget earbuds. The company was one of the few, if only, to offer a two year warranty on their wireless earbuds, but they lowered it to one year circa mid 2021. I have started to see some other companies offer two year warranties even on budget wireless earbuds, so who knows, that might become the new standard.
Is The Skullcandy Dime Loud Enough?
Skullcandy doesn't publish any sensitivity or max SPL data on the Dime that I could find, but, I was able to easily achieve my normal listening volume on my device and would say these get plenty loud enough.
The Important Question: Does the Skullcandy Dime Sound Good?
I've used and reviewed several Skullcandy products, and my experience is that they usually sound pretty decent, but noticeably short of the best in the market. The company definitely seems to focus on product utility over audio fidelity, which is a totally valid thing to do I will say, and Skullcandy is very successful at it.
So, I was pleasantly surprised to learn the Dime earbuds sound quite good overall, and very good compared to the budget competition. They are honestly in the best-of conversation sound wise in my opinion.
Most budget headphones aim for a U shaped curve, sometimes called a Harman curve, where the bass is noticeably tuned up and there's a peak in the highs. Reason being, in my opinion at least, is that it's the most reliable way to make a decent sound on a limited budget that the average casual listener tends to prefer. Good flat/neutral sound is tough on a budget, but, the Dime seems to have somehow done a good job at it where most budget earbuds who try the same end up falling on their face.
Most "neutral" budget earphones, or those that have an EQ preset for that, wind up sounding thin, sibilant, and hollowed out and/or caved in in the middle. Again, it's not easy (or cheap) to achieve a neutral curve with good even detail/clarity and a nice fullness as well. And while I wouldn't call the Dime earbuds true neutral earphones – they're not and still resemble a Harman U shape – they do have a noticeably even response throughout the range. You can really hear impressively good detail in the mids and the whole sound still feels decently full. It's interesting because something I've always seemed to notice with Skullcandy headphones is that they tend to lack a little detail and sound a bit muffled.
The bass is… decent, but not great. It's slightly tuned up, but doesn't overpower the mids which often happens with budget earbuds. The quoted response range is 20 – 20k Hz, which is pretty average for budget earphones, but the bass extension sounds pretty good – the drops I normally test had a little fall off at the bottom, but only slightly. The bass quality itself is a little loose with some tone and pitch loss.
So how do the budget Dime earphones compare to premium earphones that are more than ten times as expensive?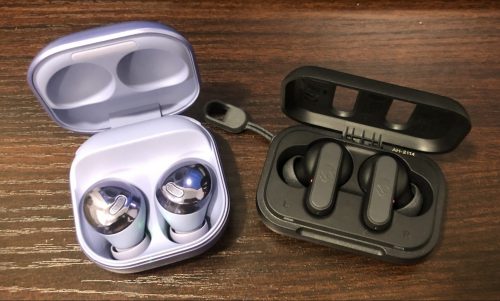 Well, the Dime just doesn't quite have that nice airy fullness and concurrent detail that something like the $200 Galaxy Buds Pro has. The Dime is a little more thin and sibilant, and the bass is a little looser, and I can notice the mids aren't quite so present when I a/b them immediately after listening to something like the Galaxy Buds Pro.
But I do have to say, for something that's less than $20, the sound quality of the Dime really, really impresses me. I don't say that often anymore, especially so with more mainstream audio brands like Skullcandy. A solid "hats off" from me.
Final Verdict: Is The Skullcandy Dime Worth Buying?
If you're looking for an inexpensive true wireless earbud that sounds about as good as budget gear gets, and you don't mind a relatively poor battery capacity, then the Dime is a solid choice in my opinion. It's also a good choice for those who prefer button controls over pure touch-based controls.
But if you're looking for something with more battery life, there are similarly priced competitors that have more than double that of the Dime. Also if you're looking for something that's more rugged, that's totally waterproof and dust proof for example, there are other better choices with a higher IP code, especially if you're willing to spend a little extra money.
Get the Skullcandy Dime true wireless earbuds on Amazon (affiliate link)
Popular Comparisons
For those who are curious how the Skullcandy Dime fares against popular competitors:
• Skullcandy Dime vs JLab GO Air Pop
Relevant Articles
• Our current picks for the overall best budget true wireless earbuds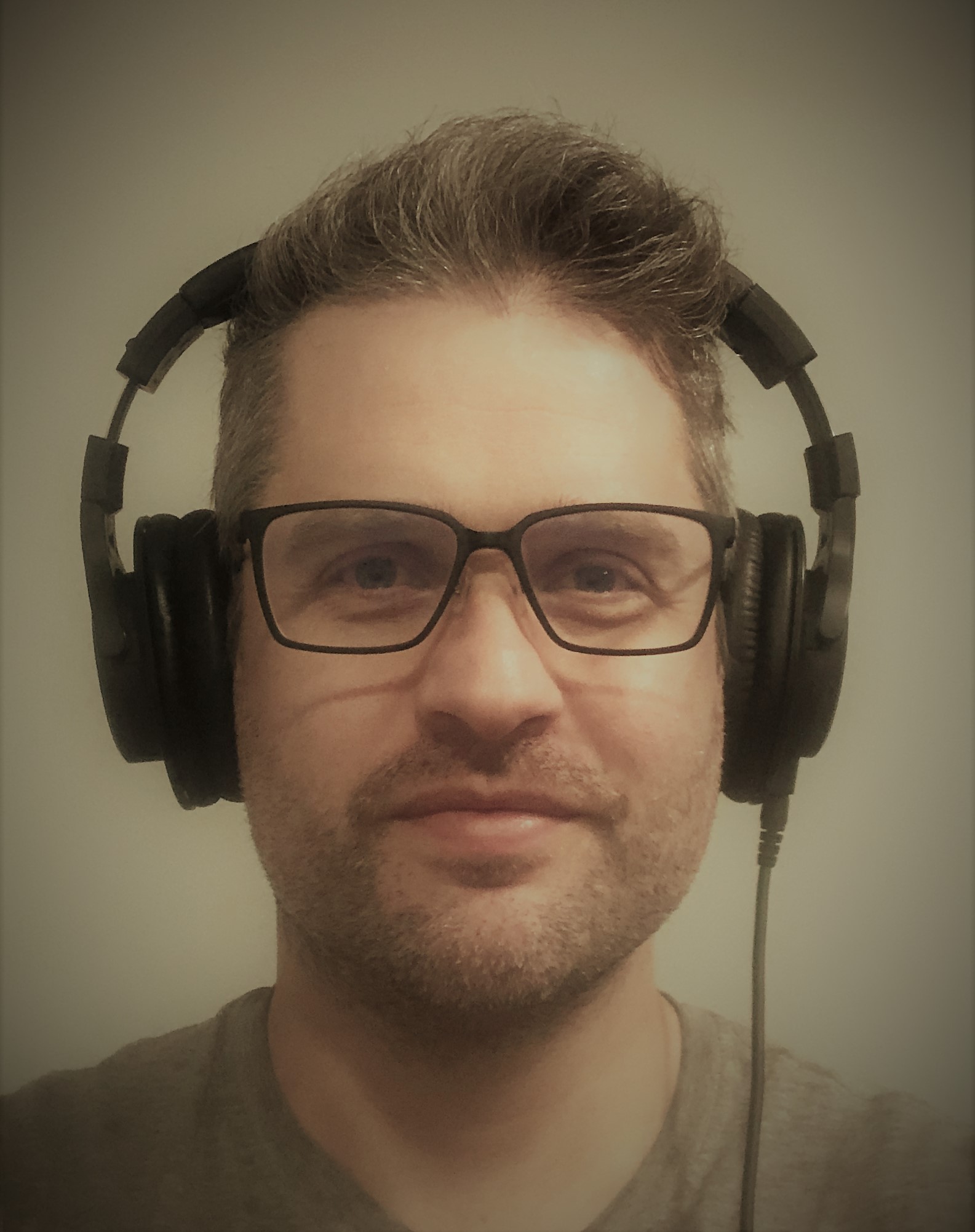 Pete Anthony has had a lifelong affinity for music, and more recently has become an anti audiophile snob who wants great sound to be accessible and enjoyable by anyone. Without needing to break the bank. Read his full author page
here
.