Written by Pete Anthony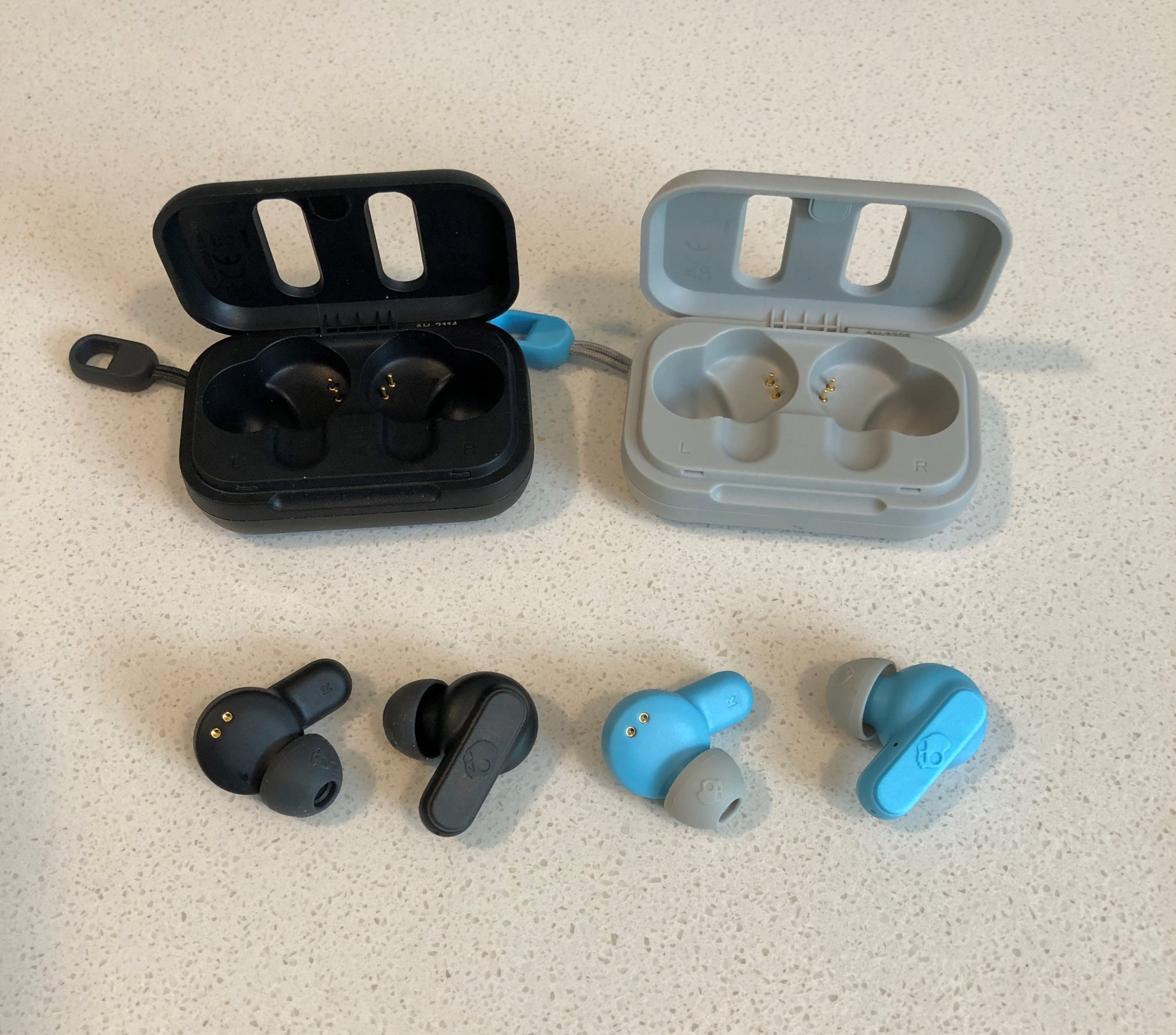 Skullcandy is one of the few headphone companies that actually has decent mainstream recognition, and while their products used to be the butt of jokes in the audio community – and maybe they still are – the company has actually put a lot of effort into sound quality and they've come a long way there.
The original Dime, an ultra budget and simple wireless earbud, came out in early 2021, and I reviewed it while honestly not expecting much… only to discover that it sounded good. Surprisingly great actually, and I've done enough of this for long enough that I honestly rarely get surprised anymore.
However, the Dime had usability and feature issues that made it fall behind the competition: namely the short battery life and the lousy button controls.
Skullcandy subsequently released a new gen version of the product, the aptly named Dime 2, a little more than a year later. I also subsequently reviewed it and was hopeful that Skullcandy would address and improve the original Dime's shortfalls, because if they could, the Dime 2 could be something really solid in a now stiffly competitive market.
So did they? And is the Dime 2 a significant upgrade over the original Dime? I'm going to answer those questions in this comparison article.
Skullcandy Dime 2 vs Dime 1 Side by Side at a Glance
What is the Difference Between the Skullcandy Dime and Dime 2?
You probably notice from the above that the Dime 2 looks exactly like the original Dime, and you would be right, because as far as I can tell they are identical and nothing has changed (besides that I got a different color obviously).
The Dime 2 has the same build and housing, the same single 6mm dynamic driver design, the same charging case, and as far as I can tell from a usability standpoint, it feels the same.
One of the significant issues I had with the original Dime is that the button based controls are not good – they are awkwardly positioned on the middle of the stems, and require quite a lot of force to depress, enough so that it actually hurts the intertragal notch (the little dent in your ear where an earbud stem is supposed to fit through) and can move and mess up the fit and seal. And the Dime 2… did nothing to improve it, or anything else related to the uncomfortable fit issues.
The other significant shortfall of the Dime is the very short battery life, and for some reason the Dime 2 did not improve upon that at all either, even though that is the obvious upgrade point for a 2nd gen version you would think. It's also surprising considering the Dime 2 added a standby mode and upgraded the Bluetooth from v5.0 to v5.2 (the notable improvements of Bluetooth v5.x upgrades is battery efficiency). The unfortunate bottom line is that 3.5h and 12h for TWS earbud and total with case battery capacity is bad in 2023, like less than half of the average of the competition.
So What's Actually New With the Dime 2 Then?
The only really notable added or improved feature is compatibility with the Tile app, which is a program that helps people keep track of lost keys, wallets, phones, ect., mainly with transmitting audible beeps. Is that kind of neat and useful? Sure, but most TWS earbuds in 2023 have that feature built in anyway.
Then there's also the update of Bluetooth v5.0 to v5.2 as I just mentioned, but that's not going to realistically make a significant difference in sound quality.
Does the Dime 2 Actually Improve Sound Quality Over the Dime 1?
If an earbud has the exact same build and design, you'd think it would sound exactly the same. But, it would actually be possible for the Dime 2 to have improved fidelity for variety of potential reasons. So, I did go through my normal a/b comparison routine, just as I would with any two different headphones, to see if I could tell a difference between the two.
I do actually think the Dime 2 sounds a little different and better than the original Dime, but I don't have anything obvious to attribute that to, and my best guess is that Skullcandy probably tweaked the tuning a little bit, and in a good way it seems. The clarity of the Dime 2 mids is a little more there, and the overall sound feels a little more vibrant a full, whereas the original Dime sounded a little more bassy and flat in comparison.
Is the New Dime 2 a Better Choice Than the Original Dime 1?
You would think that a 2nd gen version of a product would always be the better choice, but that actually isn't always true in audio. Sometimes older versions of products (and older products in general) sound and perform better than their successors. Why? Well, sometimes companies do mess up with more arguably lateral design changes, or side-grades if you will. Companies also sometimes try to get away with cutting some corners the next time around but fail.
That said, the Dime 2 does seem to be an all around upgrade over the original Dime, even if it's not a very significant one. But the Dime 2 is only like a few dollars more, and the original Dime will likely stop being manufactured if it hasn't been already.
It's just really too bad that Skullcandy didn't improve the battery life, the buttons, or the stem fit. I still think the Dime 2 is a solid budget product that does sound really great at its price-point, and if great sound at a bare minimum price is appealing to you? and you maybe don't care too much about the shorter battery life because you're only intermittently using them or something? Then I do think you and people like you would be quite satisfied with your purchase of it.
Get the next gen Dime 2 wireless earbuds on Amazon (affiliate link)
Relevant Articles
• Full original Dime review
• Full new Dime 2 review
• Is Skullcandy a good audio brand?
• Our current picks for the overall best budget true wireless earbuds