Written by Pete Anthony 
Last updated on:
I am an absolute stickler for earbud fit, and there's nothing more annoying than an earbud that doesn't feel secure and is prone to slippage or falling out. I've worn, tried, and reviewed more budget earbuds on the internet than most, and suboptimal fit is usually a deal breaker for me.
That said, there are some simple and easy enough things you can do to make an earbud fit securely and not fall out, or avoid that awful feeling like it's perpetually on the verge of slipping out.

Tip #1 – seemingly contrary to common sense, earbud size and weight does not really matter for fit
You'd think that heavy and bulky earbuds would be more prone to bad fit and falling out than small and light ones, but that is not really the case in my experience. I've tried on and used earbuds of all shapes and sizes, and some of the most massive one's I've seen have fit great, while some of the other small and sleek ones fit terribly.
What matters much more is the ergonomics – that the shape and weight distribution is, for starters, generally good and, furthermore, works well with your ear shape. I haven't really ascertained a way to evaluate good earbud ergonomics beyond basic trial and error, but the one useful takeaway here is: don't choose or rule out a product just because it "looks like" it will fit well or poorly.
Tip #2 – make sure the nozzle is long/deep enough
The nozzle of an earbud is the portion that holds the tip and needs to go into your ear canal. One thing I have noticed is that short and stumpy nozzles almost always cause fit issues.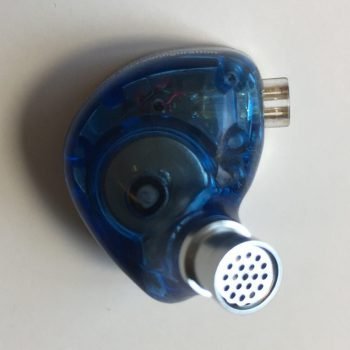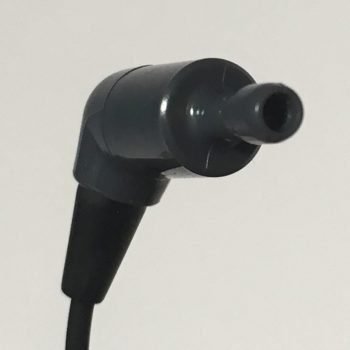 Tip #3 – tips matter, choose the right ones for you
The tip is the silicone/rubber/foam piece on an earbud that actually flushes with your ear canal to keep an earbud in place. They come in all kinds of shapes, sizes, styles, and materials, and a lot of people don't even realize you can remove and replace them. Most decent earbuds come with different sized replacement tips that are definitely worth trying at a minimum. But furthermore, most decent earbuds also have a standard nozzle diameter of about 5mm which will fit most tips, so there's always the option of getting separate tips, which also tend to be significantly better than included tips.
In my experience, in particular for running and working out, silicone tips work best. Standard dome tips can fit perfectly fine, and I use them all the time, but double flanged tips can offer a little more security and isolation without starting to feel intrusively uncomfortable.
Tip #4 – wear the earbuds inverted and wrap the wire behind your ear
A quick and easy hack that works well in a lot of cases, like so: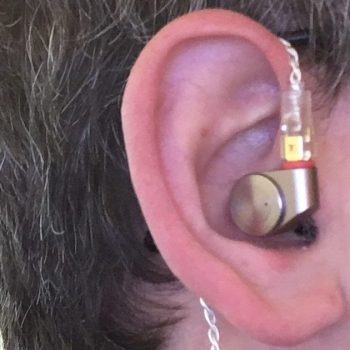 A lot of earbuds, if you look at the manual, are actually intended to be worn like this.
Tip #5 – use ear hooks
A lot of earbud cables have ear hooks built-in, and they're sometimes malleable or can be molded with a heat source like a hair dryer.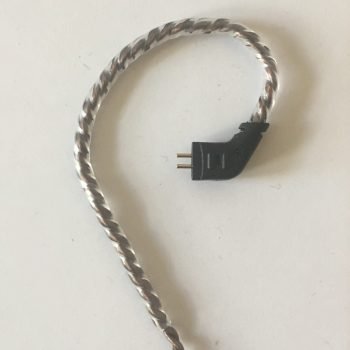 You can also buy ear hooks separately if, for example, simply inverting and wrapping them per the previous tip doesn't quite work for some reason.
Tip #6 – keep them clean
The combination of sweat, wax, and outdoor precipitation and debris can quickly gunk up earbuds more than a lot of people realize (gross!). Make it a point to remove the tips and clean them with a sanitary wipe and/or run them under warm water. You can and should also clean up the nozzles when you take off the tip – gentle wiping and/or compressed air will do the trick. Clean earbuds definitely fit and feel better, and keeping them sanitary is prudent anyhow.