Written by Pete Anthony 
Last updated on:
The Jabra Elite series, according to many, set the overall standard for wireless earbuds when it was released circa mid-2020, and they remain highly popular. I was excited to get a pair and see how they stacked up to the hype and some of the subsequent competition.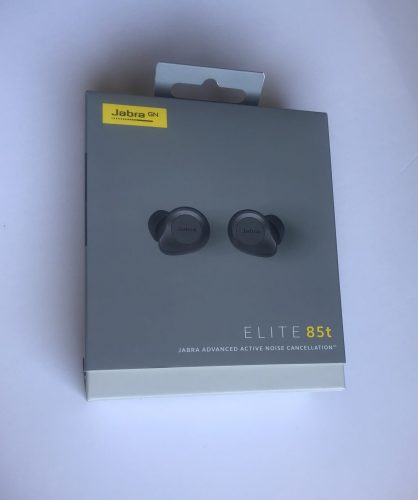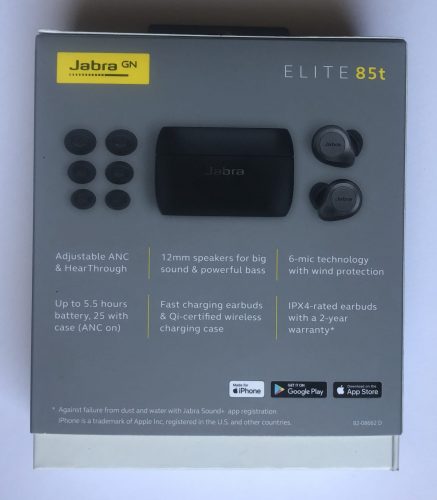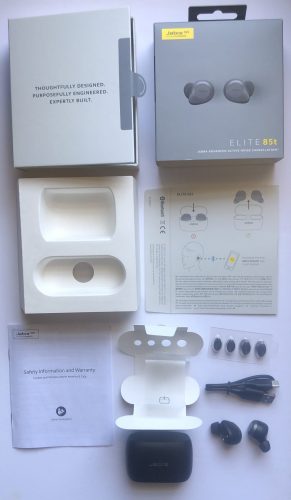 The packaging is nice – I'm not really an unboxing/presentation guy, but I know some people are, and it's nice to see at least some thought go into this at the price-point these are at. Two advert/instructional flaps open up to present a piece of fitted packing cardboard with one slot for the case (which the earbuds are inside) and one for the accessories.
Included with the headphones:
charging/carrying case
two pairs of different sized replacement tips
usb C charging cable
safety/warranty pamphlet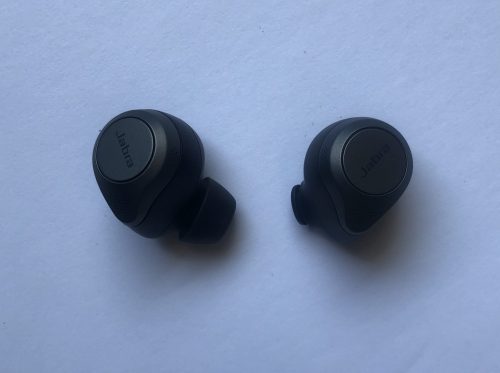 Fit and comfort:
The 85ts are pretty big and bulky, and that coupled with shorter and non symmetrical nozzles is often a recipe for a poor fit in my experience. But, they fit me well once I used the larger tips (I almost always use medium/out of the box for reference). They feel a little bit shallow for my taste, but the sound and seal maintained completely no matter how I moved my head, mouth, or jaw around.
One neat feature that the Jabra Sound+ app has that helps with this:
It plays a series of tones to assess the fit and actually told me that I wasn't getting a fully proper fit on my left side, which prompted me to use the larger tips.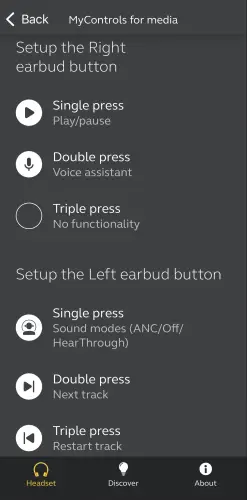 The touch controls can also be customized with the app. The buds actually have pressable buttons as opposed to purely tactile sensors. I actually think I prefer buttons – they're more deliberate and reliable whereas purely touch based controls tend to be finnicky, and you can accidentally pause, skip, or whatever if you're merely trying to adjust the buds in your ear for example.
The Elite 85t also automatically pauses and then resumes play when you remove either of the earbuds, which is pretty neat.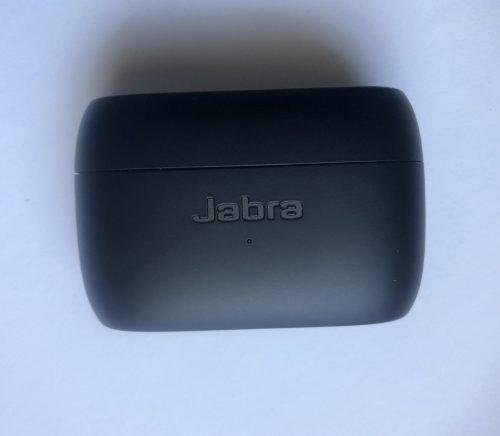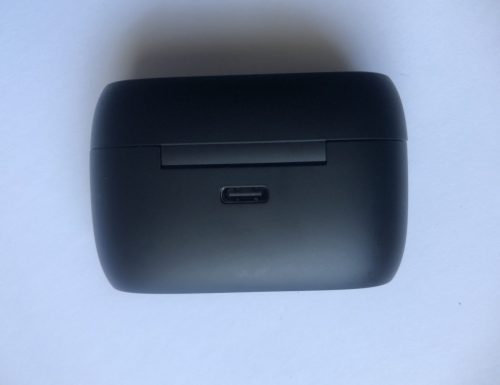 The case is nice but a little big, not quite as slim as the Galaxy case or other popular competition.
Check out the Elite 85t more on Amazon (affiliate link)
Sound And Performance
General impression:
Before getting into this, here's yet another neat feature of the Sound+ app:
It runs you through a test of tapping when you hear various tones, then calibrates the sound signature, somehow, to the results. I did a fair bit of listening before doing any of the personalization in the app, and I really can't say if it improved the sound for me in any noticeable way, but it's still pretty neat. I might look more into how this app works and do some more testing in the future and update this review accordingly.
There's also a few pre-set EQ options:
You can also save setting profiles, called "moments" in the app, for various listening environments like at home, while commuting to work, ect.
I did most of my listening with the "neutral" pre-set and found it to sound the best.
Now then, getting down to brass tacks:
The Jabra Elite 85t sounds good overall, and good I'd say for the price-point… but not great. I think the overall sound quality of Galaxy Buds Pro, which I recently reviewed (and am continuing to a/b test) and is widely regarded as (at the time of this writing/update) the best in class, does sound better. Now that does not necessarily mean I think they're unilaterally the best overall choice or that the Elite 85t isn't worth getting in some cases.
The Elite 85t has very solidly even response across the entire range – no parts of the music seem to get lost. But, the sound signature feels slightly U shaped, and the bass is just a little bloated, and the tone/clarity is not quite there like it is on Galaxy Buds Pro or a pair of monitoring earbuds like the ER3SE (reviewed here), which is what I primarily use for monitoring and review a/b testing.
The Elite 85t also has a narrow feeling sound stage and just feels kind of congested rather than really open, airy, and vibrant.
Bass:
The bass response is good, and my normal drops came through fully, but it's just a little loose and muddy. The bass emphasized eq options merely exacerbate this and make the overall sound muffled.
Isolation and active noise cancellation (anc):
The isolation without the (anc) turned on is already pretty decent – I'd put it at a solid medium, which I will say is better than the Galaxy Buds Pro which have relatively little natural isolation.
The anc is also very good – I have an A/C unit and fan that run at I'd guesstimate is around 50 dB, and I could barely hear them with the anc activated in silence, and they completely went away when I played any music.
Wireless:
The Elite 85t gets 5.5 hours of use with anc on, and the case, when fully charged itself, can give the buds a little over 4 more full charges for a total of 25 hours, which is about as good as it gets for wireless anc earbuds of any kind. They come with Bluetooth 5.1 which, while at the time of this writing is slightly dated, is completely fine for wireless music and won't bottleneck quality.
Durability and warranty:
The Elite 85t has an official IP code certification of IPX4, which makes it resistant to rain and light pressured spray, but not full immersion like some of the competition is. Other models in the Elite series with a purely closed rather than semi-open design have an IP57 rating, meaning fully dust/debris/water proof which is actually pretty rare – most earbuds advertised as weatherproof have that second appending X rather than a number, which indicates the product is not rated specifically for dust/debris resistance.
I couldn't find any information on whether or not the charge/carry case is also IP certified. For reference, the Galaxy cases are not, but some other competition like the cheaper TOZO earbuds have cases that are waterproof as well.
The Elite 85t has a 100 day return window and two year limited warranty, which is very solid coverage at it's price-point, and much better than the disappointingly minimal 1 year warranty that the Galaxy series has. Keep in mind you have to register the Jabra earbuds with the app to get that warranty.
Overall Take, As Compared To The Competition
The Jabra Elite 85t has good/even sound, great customization features, and a solid fit/feel for the price. But are they worth more than $200 at this point? For some, maybe, if they're more feature/utility oriented, but fidelity wise I would not say these are best in class – that still goes to the Samsung Galaxy Buds Pro (reviewed here) in my opinion, which are also water resistance and can functionally do pretty much everything the Elite 85t can.
Read my full Elite 85t vs Galaxy Buds Pro comparison article
$200 is, for many, an uncomfortably high amount of money to spend on all-weather use wireless earbuds – it would suck to drop one of these in a puddle. If you're interested in something more rugged and a fraction of the price, I'd recommend considering the TOZO T10 (reviewed here) or T6 earbuds (reviewed here) – they don't sound quite as good as any of the Jabra Elites will, but they do actually come impressively close, and also have higher IP7/8 water resistance that also applies to the carrying cases.
Get the Jabra Elite 85t wireless noise cancelling earbuds on Amazon (affiliate link)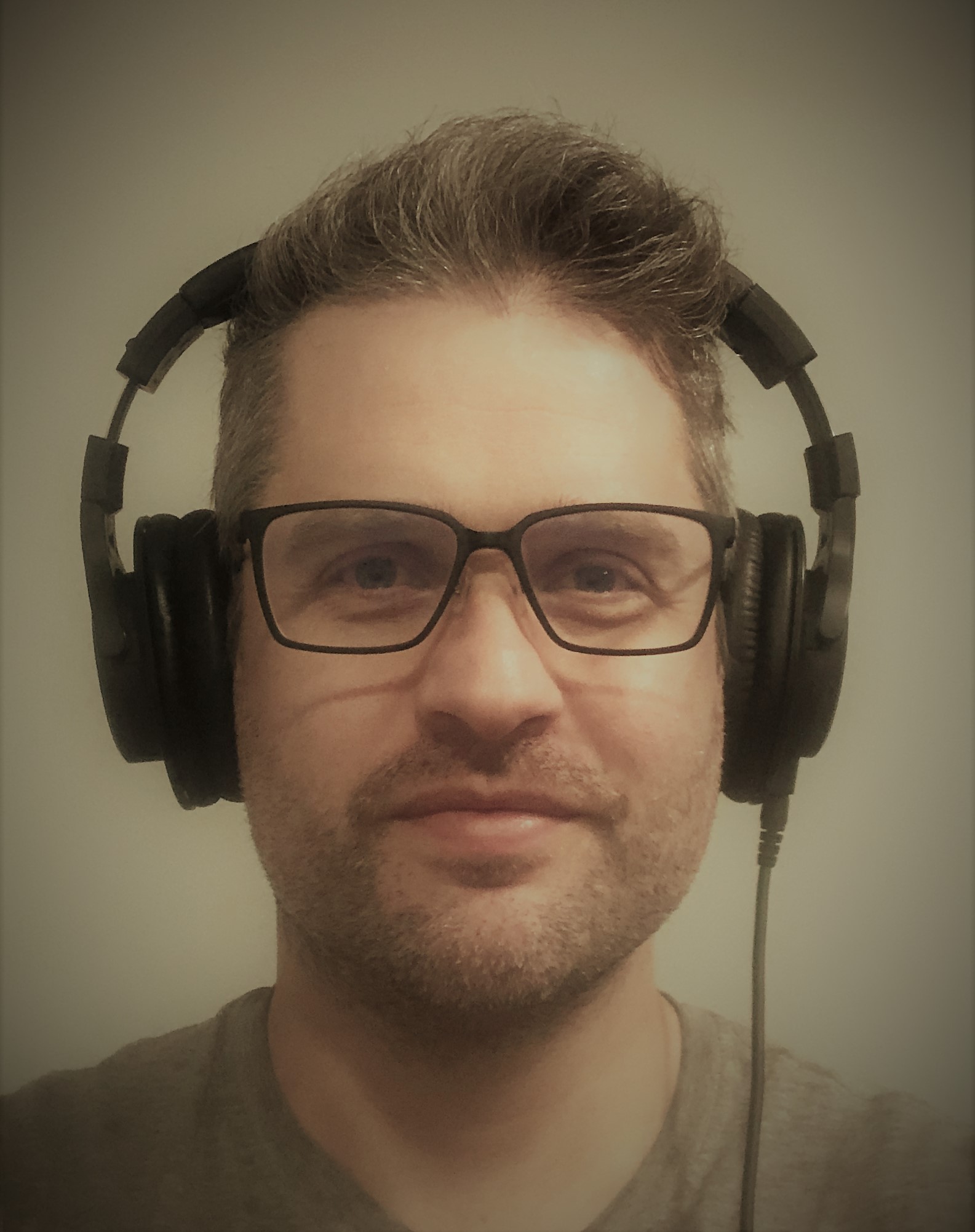 Pete Anthony has had a lifelong affinity for music, and more recently has become an anti audiophile snob who wants great sound to be accessible and enjoyable by anyone. Without needing to break the bank. Read his full author page
here
.