Written by Pete Anthony 
Last updated on: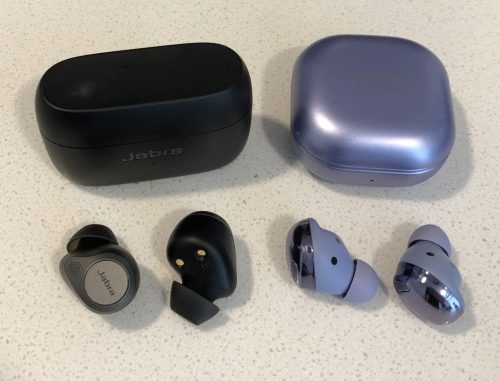 In a world where premium audio is becoming more accessible, portable, and in demand, the Elite 85t and the Galaxy Buds Pro are two of the most popular true wireless earbuds. Both companies promise unmatched quality, and both of these products have their cohorts of dedicated fans who claim as such.
But how do they truly stand up to each other head to head? Is one actually noticeably better than the other? and if so, which one is it? I've fully reviewed both of these products as well as used them each extensively, and I intend to answer these questions in this comparison article.
Jabra Elite 85t vs Samsung Galaxy Buds Pro Side by Side at a Glance

What Are the Main Differences Between the Jabra Elite 85t and Samsung Galaxy Buds Pro?
Design Style – the Galaxy Buds Pro has an uncontoured housing with touch based controls, while the Elite 85t is somewhat uncontoured and has pressable buttons on flat backs for onboard controls.
Weatherproofing – the Galaxy Buds Pro is fully waterproof for up to 30 minutes of full immersion (IPX7), while the Elite 85t is merely water resistant up to moderate splashing (IPX4).
App Support – Both the Galaxy Buds Pro and Elite 85t have app support to remap controls and customize EQ, but the Galaxy Wearable app only works on Android devices and not iPhones.
Battery Life – the Elite 85t earbuds purportedly hold 5.5 hours of charge with active noise cancelling on while the Galaxy Buds Pro earbuds purportedly hold a little less at 5 hours. The Elite 85t does have an onboard option to turn anc/transparency off if you don't need it which can significantly extend battery life. You can add this control to the Galaxy Buds Pro with the Wearable app, but if you're using an iPhone or some other non Android device there's no way to turn anc/transparency off and you're stuck with not so great battery life.
Warranty – The Elite 85t has a two year warranty while the Galaxy Buds Pro only has a one year warranty.
Does the Jabra Elite 85t or the Samsung Galaxy Buds Pro Have Better Fit and Comfort?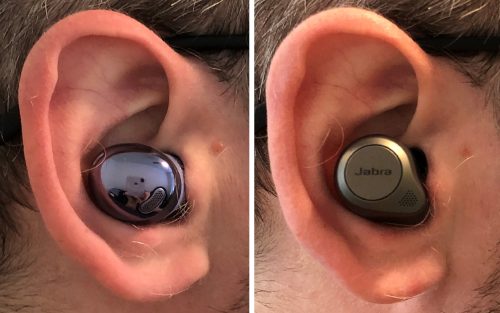 The Galaxy Buds Pro has a somewhat light and shallow fit, and the seal is prone to breaking somewhat and I sometimes find myself wanting to push them back in more to feel secure. The Elite 85t, though it looks bigger and bulkier, does fit a little better and the seal doesn't break. The Elite 85t also has a neat fit tester that comes with the app that makes sure the seal is functioning properly:
Does the Jabra Elite 85t the Galaxy Buds Pro Have Better Active Noise Cancellation?
Both the Elite 85t and Galaxy Buds Pro had industry leading noise cancellation when they originally came out about 2.5 years ago from the time of this writing/update. ANC tech has been innovated some since then, but they both still have very good noise attenuation by today's standards.
The Elite 85t, though, has slightly better overall noise attenuation, mainly because it fits more securely, has better natural isolation, and isn't prone to seal breakages. Good old fashioned passive isolation is still important because anc is less effective at neutralizing higher frequencies.
Does the Jabra Elite 85t or the Galaxy Buds Pro Sound Better?
I've probably put a few hundred hours of listening time into the Galaxy Buds Pro at this point, both in comparing them to many different other earbuds and in just using them myself. I haven't put that much listening time into the Elite 85t but I've still racked up many hours with them.
A lot of reviewers that I respect and consumers alike have said the Galaxy Buds Pro are pretty much the best that you can get with true wireless earbuds fidelity wise. I said the same thing a year ago with my initial review, and I'm still inclined to say the same thing today. Whenever I compare the Galaxy Buds Pro to any other true wireless earbud it just seems to be on a higher level. The balance, detail, and clarity all coupled with a really rich fullness is just not something I've seen matched yet. Samsung and its subsidiary AKG have put a lot of effort into their tuning and tech, and it shows.
The Elite 85t sound is very good as well, but, I couldn't get it to match that level, not even with really trying to tinker the EQ. The Elite 85t in comparison to the Galaxy Buds Pro is just a little flat in the mids and the clarity and accuracy isn't quite there.
Which Should You Choose Between the Jabra Elite 85t or Samsung Galaxy Buds Pro?
I'm a music guy and always have been, so with premium gear, fidelity always takes priority over everything else, and for that reason I choose the Galaxy Buds Pro over the Elite 85t.
But I can also see why people outspokenly prefer the Elite 85t. The better overall isolation, fit, battery life, and customizability might make them better for various commuter use. I could see myself in situations where I'd want to bring them with me too and use them over the Galaxy Buds Pro.
Get the Jabra Elite 85t wireless earbuds on Amazon (affiliate link)
Get the Samsung Galaxy Buds Pro on Amazon (affiliate link)
Relevant Articles
• Full Elite 85t review
• Full Galaxy Buds Pro review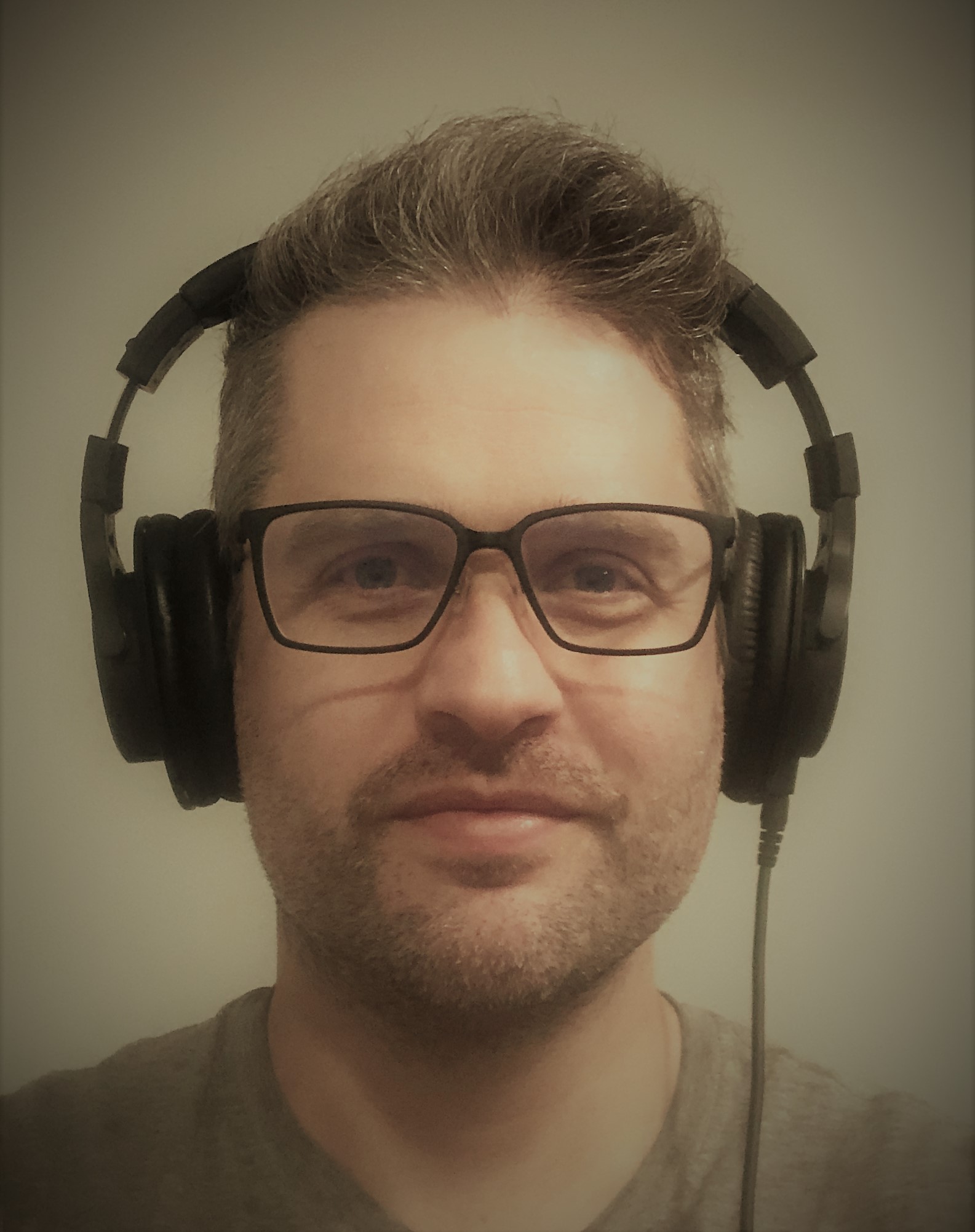 Pete Anthony has had a lifelong affinity for music, and more recently has become an anti audiophile snob who wants great sound to be accessible and enjoyable by anyone. Without needing to break the bank. Read his full author page
here
.