Written by Pete Anthony 
Last updated on: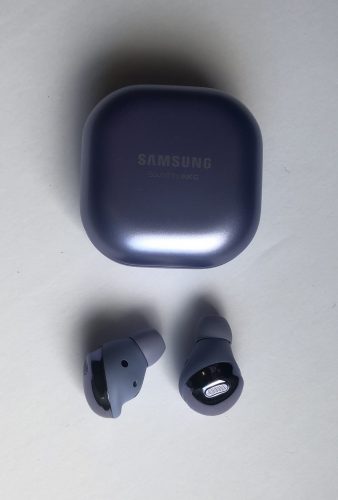 Samsung has been around forever, and is currently one of the largest and most globally recognized electronics companies in the world. The larger companies are generally not as competitive in the audio market as the smaller more niche and perhaps more focused/dedicated audio companies are, and Samsung specifically has never really been known as an audio company or for their audio gear. But, due to a few relatively recent acquisitions, and subsequent manpower put into their audio division, the Galaxy series earbuds have received a lot of high praise from the audiophile community.
The Galaxy Buds Pro is, as of the time of this writing/update, the highest end product of the series, featuring an all new design, active noise cancellation, touch controls, and a fairly hefty price tag to pay for it all.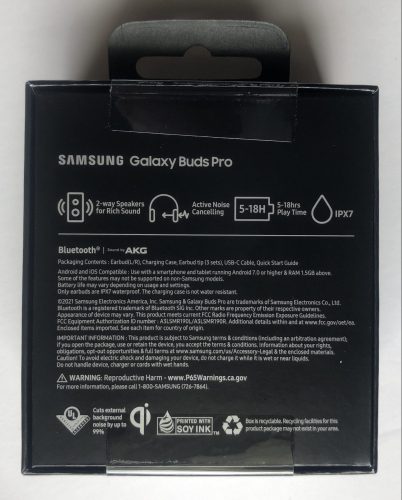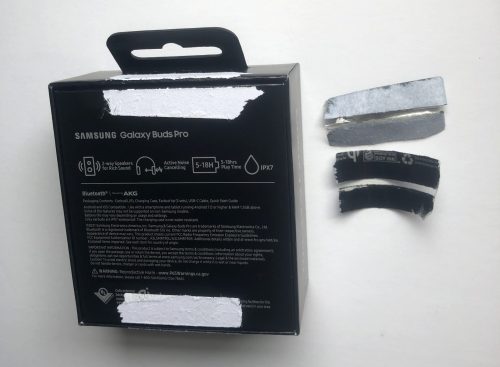 I know that some people in the audio world are big on packaging and that product unboxing and presentation is a thing. I'm not one of these people, and I normally wouldn't nitpick on something like this, but for a premium audio product with an msrp around $200… I mean come on, the packing tape completely ripped the paint off the box and took some of the product information text with it.
After I took a flower pedal laden bubble bath to calm down from that horrendous packing tape, open sesame. The packaging seemed fine for at least shipping, but was otherwise pretty underwhelming. Like I said I'm not a box/presentation guy, but, at this price-point… I dunno, maybe at least some nice packing foam rather than a cardboard sleeve. Even I'm a little irked to see other earbuds for less than a quarter of the price have nicer packaging than this. I would have also liked to see more replacement tip options and perhaps styles to achieve an ideal as possible fit – small, medium, and large is the bare minimum inclusion, even in the budget-tier.
Included with the headphones:
quick start pamphlet
warranty pamphlet
charging/carrying case
two pairs of different sized replacement tips
usb type C charging cable