Written by Pete Anthony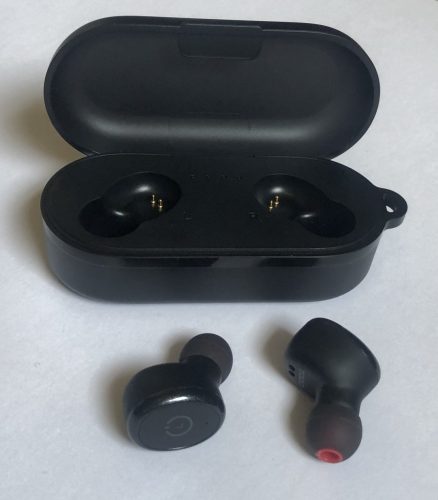 The packaging is very nice for a budget pair of headphones. The outer case is hard and sturdy, and the inner sleeve comes out easily to present everything firmly embedded in contoured soft packing foam. The earbuds interestingly come outside of the charging case – you'd think an obvious and easy place to ship them would be right in those slots. I suppose the connectors could get damaged in transit, but the more obvious reason is that that charging case actually comes with a charge – I put the buds in the slots and everything immediately lit up, without needing to plug in the case via usb. That's kind of a nice initial convenience.
Included with the headphones:
two instructional pamphlets
charging/carrying case
lanyard carrying rope
~1 foot usb c-type charging cable
4 pairs of silicone replacement tips
The T10s fit pretty nicely and are secure. The seal is solid and didn't break when I moved my face and jaw or walked around a little bit. The nozzles are a little shallow in my opinion – I like a deep enough and snug feel personally, especially so with wireless buds that might get lost forever if they fall out at the wrong time. All of the included replacement tips, like the default tips, are single flanged so I wasn't able to get the solidly snug fit/feel that I like, but I imagine I probably could if I used the right separate tips.
The charging/carrying case is also nice for the price-point. Nice and sturdy and snaps open/shut. The IP68 water proof rating (up tp 1m full immersion) also applies to the case. When you put the buds in they magnetically snap into place which feels nice.
See the Tozo T10s on Amazon (affiliate link)

Usability
The T10s have all the standard onboard controls and are easy to use – you just tap the outer flat side of either bud with your finger:
I'm always skeptical of non button based controls being reasonably seamless and responsive, but the T10s are both – all of the basic functions were easy to do as intended with light taps of the finger. I did accidentally pause/track a song a few times when I tried to push them in more and/or adjust them, which was slightly annoying, but I was eventually able to stop doing that by just gripping the sides of the buds.
One of the buds randomly turned off a few hours into my first use, I'm not sure if I did something, but putting them back in the charging case and immediately removing them fixed the issue. There's no way that I could find to turn on/off either individual bud.
This isn't a huge deal, but, it would definitely get annoying if you'd need to "reset" the earbuds in this fashion more than once or twice.
Sound And Performance
General impression:
The T10s sound solid overall for a budget pair of wireless earbuds. The primary thing I look for when I review budget headphones is if there are any significant shortcomings or issues, and there don't appear to be any with these. They're definitely bassy, but I've found this to be very common among all weather earbuds specifically.
Any significant issues:
None that I could discern within a few hours of initial use.
Sound signature/response curve:
The overall sound is soft, with a seeming emphasis on ease of listening over crisp and clear individual instruments. The mids are somewhat recessed, which is partially a result of the bass being emphasized, but overall they seem pretty even.
Bass:
The quality of bass is not particularly great – definitely a bit sluggish and muddy, which was further emphasized by these being bassy to begin with.
Compared to monitors:
I have to say, the more I a/b tested between these and monitors, the T10s really held up and I started to like them more. They don't quite have the clarity and separation that you'll get with neutral monitors, but it wasn't significantly worse, and that doesn't usually happen when I do this comparison.
There was definitely noticeable bass bleed and drowning out of the mids, which is something I frankly expected.
Power/Volume:
The T10s got plenty loud on my device and there are no issues here.
Isolation:
Decent. I'd put it at a solid medium. One reason I think all-weather earbuds tend to be bassy is because it helps drown out exterior noise and simulate isolation in a way.
Wireless:
Pairing the buds to my device was very easy – they automatically go into detect mode when you remove them from the charge case and my phone picked them up just fine. The advertised charge of the buds themselves is six hours, which is slightly below average, but then the case itself can hold up to 4 full charges of the buds which gives you a lot more juice obviously. The downside though is that even their advertised "fast" charge takes ~2 hours from empty to full, so if the buds run out you'll need to wait to use them again.
The T10s use Bluetooth 5.0 and the quality of wireless is, I think, excellent at this price point – there is a very slight background hiss during silence in playing songs, which is never entirely avoidable, but I couldn't hear any electronic noise when the music was going.
Warranty:
1 year of coverage against defects, which is fairly standard for budget headphones. They also have a 30 day return window for a full refund which is pretty generous for this type of product at this price-point.
Overall Take, As Compared To The Competition
This is the first Tozo product I've ever listened to, and I will say the T10s are very good overall for the price – the sound quality is solid and impressive, they fit well and feel decent, and the onboard controls work well. Both the charging case and buds being IP68 certified dust-tight and waterproof up to 1 meter immersion is also a really nice feature at this price-point. They're pretty bass heavy (all-weather earbuds tend to be), and the bass quality isn't the greatest, but it's still very passable for a budget earbud. I've seen these floating at the top of Amazon's best-seller list and I can now say I understand why.
Get the Tozo T10 wireless earbuds on Amazon (affiliate link)
Popular Comparisons
For those who are curious how the T10 fares against popular competitors:
• TOZO T10 vs JLab GO Air Pop
• TOZO T10 vs TOZO Crystal Buds
• TOZO T10 vs TOZO NC9
• TOZO T10 vs TOZO T6
• TOZO T10 vs TOZO T12
Relevant Articles
• Is TOZO a good audio brand?
• Our current picks for the overall best budget true wireless earbuds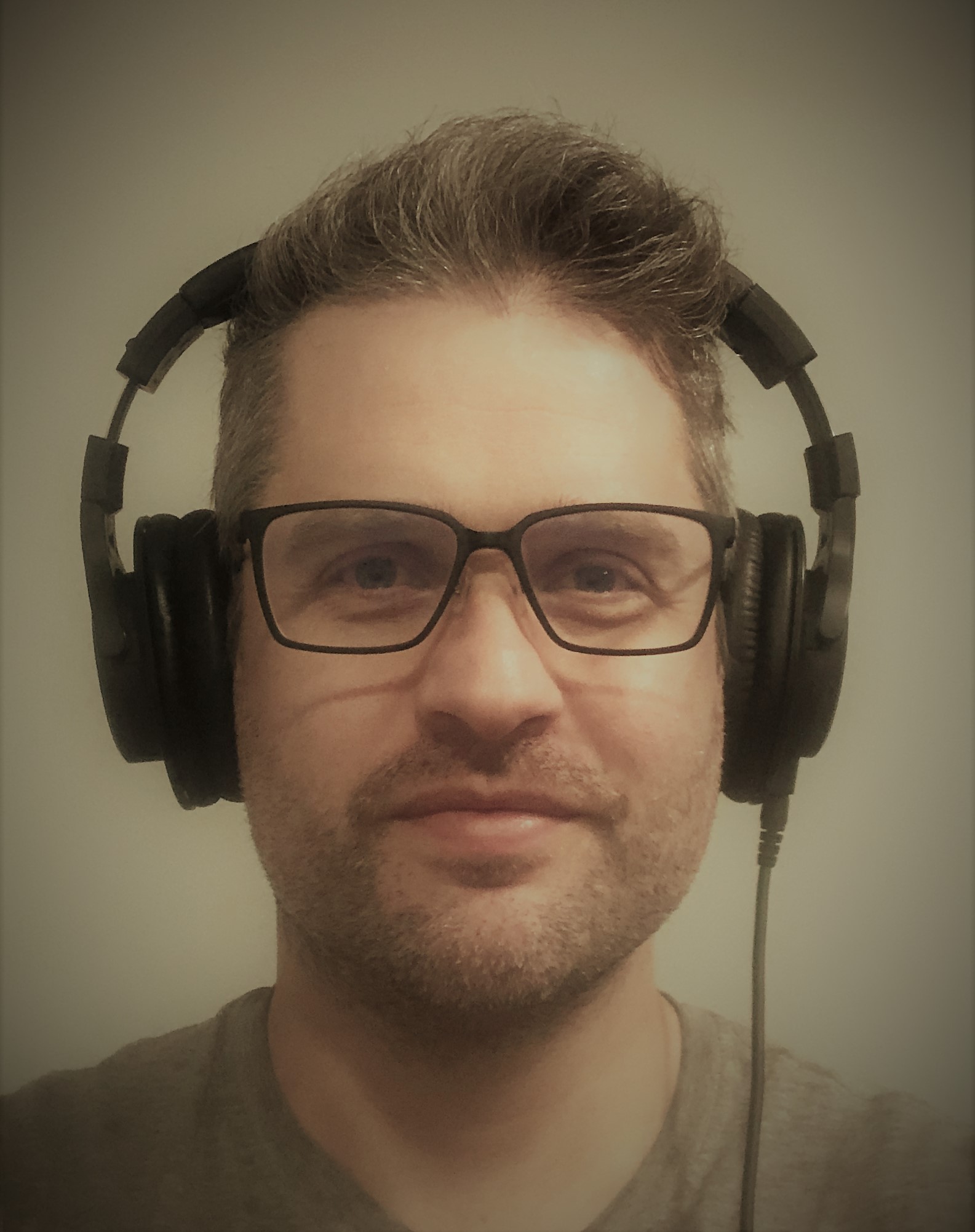 Pete Anthony has had a lifelong affinity for music, and more recently has become an anti audiophile snob who wants great sound to be accessible and enjoyable by anyone. Without needing to break the bank. Read his full author page
here
.