Written by Pete Anthony 
Last updated on:
A fun fact that's actually relevant for this article: not only have I conducted and published many headphone reviews, I'm also a pretty avid golfer and play fairly regularly, so I'm uniquely qualified to write this article in a way that most other people or publications probably aren't. Ok, horn tooted, onward:
As much as I love the game of golf (and sometimes hate it lets be real), it can sometimes be a bit boring. If you're not driving a cart and walking, which I generally like to do, there's a lot of downtime between shots. Also, hitting balls at the range or practicing chips and puts – which is absolutely necessary if you want to get better – is also unfortunately pretty repetitive and boring.
Being able to listen to music or a podcast or whatever can definitely make the more tedious parts of golf more enjoyable, and having a pair of headphones you can throw on to do that is a nice thing to have when you go out to play. That said, there are a few factors unique to using headphones while playing golf that you should consider when trying to pick the right pair for that purpose, and some of them aren't actually so obvious. I'll discuss what those are, as well as make some product recommendations for what I think the currently best headphones for playing golf are.
What's the Best Type of Headphone Style/Design Specifically for Playing Golf?
There now many different types of headphone styles and designs to choose from, and most of them have their situational pros and cons, but in my opinion, wireless earbuds are definitely the best type of headphone to play golf with.
Traditional over/on-ear headphones are likely going to be way too clunky and slide around when you bend down to address the ball and swing to hit it. A headphone cable is also likely to move around and snag when you swing, and will also hang down right in front of your line of sight at the ball when you address it and get ready to hit.
I can tell you from experience that any such distractions when swinging will immediately make you want to chuck your cans into the lake with your first tee shot. When playing golf, wireless earbuds that are lightweight and not prone to any kind of interference with your golf swing are pretty clearly the way to go.
What Earbud Features Are Important When Using Them While Playing Golf?
If you want to listen to earbuds while playing golf, there are a few specifically important factors you should be aware of, and you should make sure the earbuds you choose have specs and features to adequately address those factors:
Factor #1 – Battery life/charge length
Between a full 18 hole round, and probable practice before and after, it's not unusual for a golfer to be outside on the course for a few to several hours per session, so you want to make sure the wireless earbuds you choose have plenty of juice to last that long if you want to be able to use them the whole time. Definitely opt for earbuds with a decent 4-5+ hour charge length and a charge/carry case that can give them an extra 2-3 charges and can preferably do a rapid partial recharge as well.
Factor #2 – Comfortable and secure fit
A comfortable and secure fit is essential for enjoyable and functional use of any pair of earbuds, and this is particularly true with active use like, you guessed it, playing golf.
You want to make sure your earbuds stay solidly in place not only when you're walking, but bending down to address the ball and subsequently executing a high inertia swing to hit it.
further related reading: Good earbud fit – how to stop earbuds from falling out
Factor #3 – IP code certified water and dust proofing
A lot of audio sales pages will make various claims about how weatherproof a product is, but the only meaningful spec here that you should look for is that a pair of earbuds has an official IP code certification. IP codes are denoted as IPXY, where "X" is a number 1-6 for varying degrees of dust/debris proofing, and "Y" is a number 1-8 for varying degrees of water proofing.
I would say some degree of both dust/debris and water resistance with earbuds is ideal for playing golf, but there aren't actually that many earbuds that have a double digit IP code that certifies them for both dust and water resistance.
Factor #4 – Good touch or button onboard controls
Chances are you'll be streaming audio from your phone while playing golf, and if you're like me you don't like to have anything bulky in your pockets while swinging and will put the phone, wallet, etc. in the bag. Obviously this means you'll need onboard controls to play/pause, track songs, etc. Easy and responsive onboard controls are a nice thing to have when playing golf, ideally that can be done with your non-glove hand.
Factor #5 – Price, or something you could live with losing
There are a lot of absolutely fantastic wireless earbuds that I regularly use, like the Samsung Galaxy Pros for example, but I would personally never use something like those while playing golf because I'd be fairly upset if I lost or broke a pair of $200 headphones.
Things can happen on the course. Equipment gets lost, or dropped in the mud, sand, water, etc., or crushed in your bag, or stolen if you're unlucky. Point being: there are a lot of great and decently performant options that are not all that expensive and a lot easier to stomach if dearly departed. I'm also just not all that concerned with pristine HiFi sound when I'm using earbuds while playing golf or doing something else highly active.
Should You Use Noise Cancellation With Earbuds While Playing Golf?
Here's my opinion on this: It's a nice feature to have sometimes, but you need to be careful when using it and it might actually detract from your game, so I'd only use it in certain situations.
One of the rare but potentially serious risks of playing golf is getting hit by a ball. If someone hits an errant shot, and they think there's any chance it might hit you, the proper procedure is to loudly yell "FORE!" Sometimes the yeller might be far away from you the person that's at risk for getting hit, and if you've got active noise cancellation turned on you might not be able to hear them.
Another thing about golf is that the auditory queues are actually very important in both executing a shot and assessing what went right or wrong with it after the fact, and a lot of people don't realize this until they suddenly can't hear the various sounds of the grass, club, or ball. I would personally turn off active noise cancellation (and the earbuds entirely for that matter) when you're actually taking a shot.
But if, say, your on the range banging out balls or the practice green doing repeat puts or chips, and you feel like drowning out ambient noise, then active noise cancellation might be a nice feature to be able to turn on.
The Important Truth About Buying Audio Equipment
The same thing is always said in each makeitsoundgreat.com roundup article:
Product prices can fluctuate significantly in the audio market, and often times for no apparent reason.
Therefore, the "best" product choice often comes down to whatever the best available deal is at the time among the top/popular contenders. It's definitely worthwhile to shop around. One tool that's useful for doing this is Amazon best-sellers lists – they update hourly and these good deals often rise to the top. The table below is populated in real time with data from these best-sellers lists. You'll usually see this site's picks among them.
Current Amazon Best Sellers – Query: wireless earbuds
My Current Picks For The Best Wireless Earbuds For Playing Golf
My pick for the overall best wireless earbuds for playing golf would be the TOZO T6:
The T6 sounds and fits great and has just about all the important features previously discussed, all for a minimal price. I've used and reviewed them and they're a great product outright. Also a nice bonus is that the charging/carrying case is also IP certified waterproof. The TOZO T10s (reviewed here) are even cheaper and basically just as good, but for golf I prefer the T6 because the carrying case is a little more compact and pocket friendly. The only two lacking features are no active noise cancellation or an IP code for dust proofing (which is unfortunately pretty rare amongst budget earbuds), so maybe take them off if you plan to happy gilmore your ball out of the sand trap.
Another solid choice is the Skullcandy Sesh Evo:
I reviewed these and will say they don't sound particularly amazing, and are a bit bassy for my taste, but they're one of the few inexpensive wireless earbuds that have a double digit IP code and are both dust and water resistant. They also have really good isolation. The Sesh Evo also has pressable buttons rather than tactile response for onboard controls which some people do prefer. The Skullcandy charging/carrying case does not have any IP code like the TOZO's does though.
Alternatively, the slightly more expensive Skullcandy Indy Evo (reviewed here) is another solid choice:
These also have a double digit IP code and are basically the same as the Sesh Evo, but have a slightly more compact carrying case and open gaps that give you the option of adding on wingtips or ear hooks for extra fit security, which might be a good idea when playing golf specifically.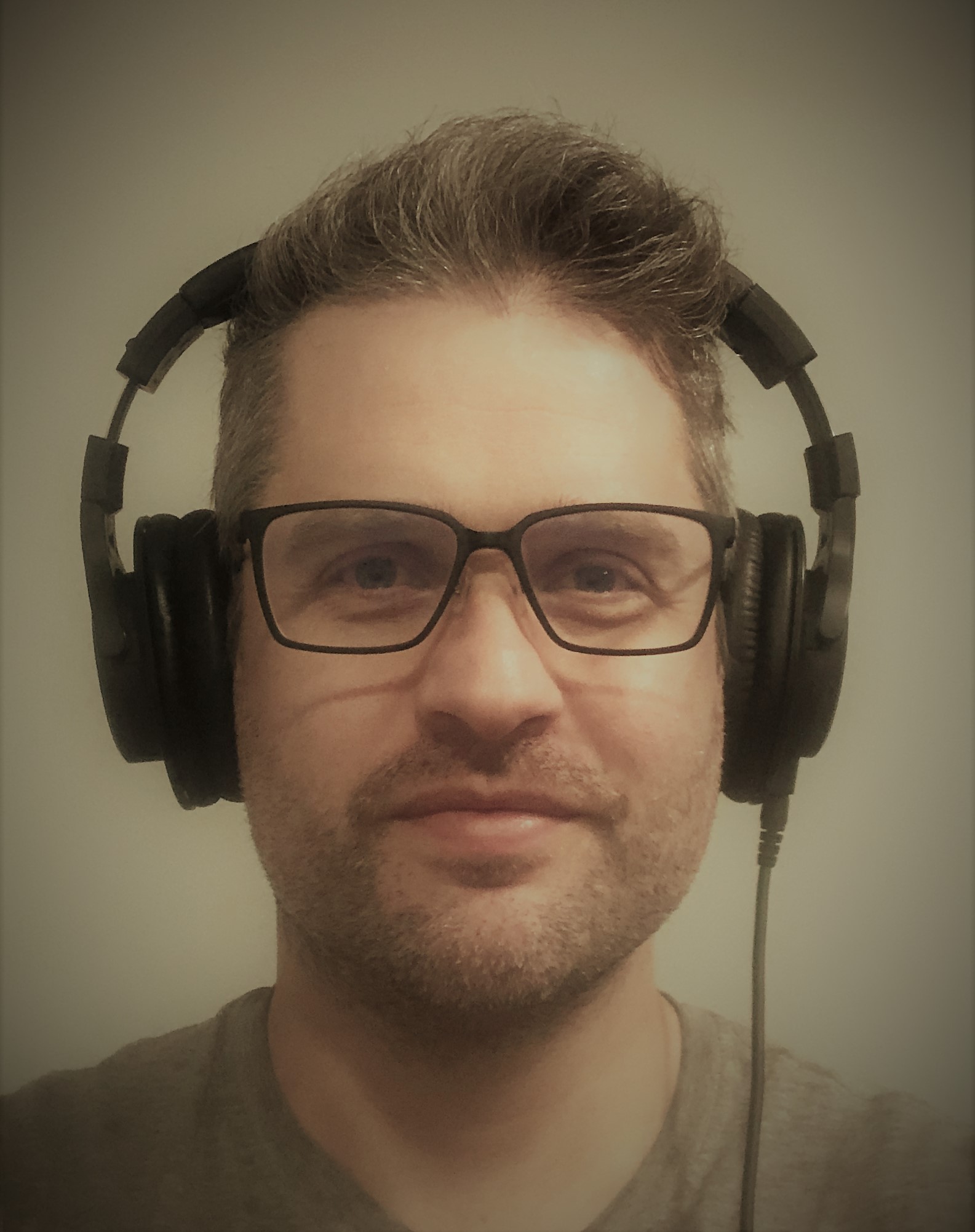 Pete Anthony has had a lifelong affinity for music, and more recently has become an anti audiophile snob who wants great sound to be accessible and enjoyable by anyone. Without needing to break the bank. Read his full author page
here
.