Written by Pete Anthony
The wireless headphone and earbud market is growing massively, and with it the number of companies creating products to compete in it.
If you go onto a big e-retailer like Amazon and look at the sheer volume of earbuds that are now being sold, there's a good chance you'll notice just how many seeming no-name companies are selling them, and you'd be right to be suspicious that a lot of these products are cheap knock offs or otherwise poor quality. But, there are diamonds in the rough, and a lot of these seemingly unknown companies are actually legit and make good products.
Enter JLab – most people will have never heard of them before shopping for a pair of headphones online for the first time, but when you do, you'll see that a number of their products are quite popular. And are they for good reason? I've used and reviewed several of their products now and will answer that question here.
Is JLab a Good Brand? A Little About the Company
Though the brand is still relatively unknown outside the audio world, JLab is one of the currently few American based audio companies, and they've been around since 2005.
JLab has really targeted the quickly burgeoning budget wireless market – there are a lot of people who now want to use wireless earbuds but don't necessarily want to spend over $200 on a pair of AirPods. And while the budget JLab earbuds don't sound as good as a premium pair of TWS earbuds will, they still sound impressively good for their bare minimum prices.
Do JLab Earbuds Have Good Sound Quality?
What I like about JLab earbuds is that they have a good and balanced sound profile out of the box, which is something that most customers want, even if they don't realize it. And this isn't necessarily true with a lot of other popular competitors – sometimes the default tuning out of the box is just straight up bad, and while in many cases it's fixable with EQ adjustments, most people don't want to deal with that, or frankly know how to fix common tuning issues with EQ.
All the current JLab earbuds, as far as I know, come set by default to their proprietary JLab Signature EQ, which in my opinion is very solid – it's a little on the bassy side, but it roughly follows a Harman standard style response curve and is what most average customers like headphones to sound like.
Do JLab Earbuds Have Good Fit and Comfort?
JLab earbuds fit well and comfortably in my experience, and are easy to take off, put back on, and wear in general. My only criticism here is that their earbuds typically only come with two sets of replacement tips, small and large respectively, where other brands like TOZO sometimes include several replacement tips of different varieties with their earbuds. Earbud fit is always going to be somewhat hit or miss – we all have our unique ear shape – but including more replacement tips increases the chances that someone is going to get a solid fit with any given product.
Do JLab Earbuds Have Good Durability and Last Long?
I'd say this is the major strong point of this brand, and what manages to set them apart in the sea of competition. For two main reasons:
One, JLab has an industry leading warranty of two years for all of their headphones and earbuds – including the budget ones. Most competitors offer a one year warranty on headphones and earbuds, many of which are a lot of expensive then most of JLab's products.
Two, JLab also has industry leading weatherproofing on a lot of their products. Their so called "sport" earbuds have double digit IP codes, meaning they're water and dust resistant, and also have earhooks built in to really ensure that a bud doesn't fall out and get lost in the mud or water or something.
Do JLab Wireless Earbuds Have Good Battery Life?
JLab's wireless earbuds have relatively average battery life compared to the competition, though some of their older but still very popular products like the GO Air (released circa 2018) have relatively poor battery life by today's standards, but this is to be expected as there have been significant technological improvements to Bluetooth and lithium ion batteries in the last few years.
A notable exception here is their newer Epic Air Sport lineup, which has single and total-with-case charge capacity of 15h and 75h respectively, which is about the best you can currently get with TWS earbuds.
Are JLab Earbuds Good for Working Out?
Yes, mainly because they're all at least water/sweat resistant, easy to use, and inexpensive enough that you're not going to really worry about losing or breaking one. If your doing more outdoor type activity in particularly tough conditions their Sport series earbuds are a really great option that are truly designed for that kind of use – they all have IP code certified water and dust resistance and built in earhooks
What Are The Best JLab Earbuds in 2023?
The GO Air Pop is, in my opinion, the best all around pair of budget earbuds.
It offers unmatched sound quality and usability for the bare minimum price, and there's a reason it has remained so popular for quite a while.
• Get the GO Air Pop on Amazon (affiliate link)
If you're looking for a pair of earbuds that prioritizes ruggedness for use in harsher conditions, then I think the Epic Air Sport is one of if not the best you can get.
It has excellent noise cancellation and overall isolation, it's got a double digit IP code certification for dust and water resistance, it has excellent battery life, and it has the nice beefy earhooks built in to basically guarantee they won't accidentally fall out. These are particularly great for manual laborers who want something to use for extended periods and that helps with hearing protection.
Get the Epic Air Sport on Amazon (affiliate link)
Conclusion
As wireless earbuds continue to become more popular, so too will the demand continue to increase for budget friendly options that are ideal for outdoor/active use in particular. I think JLab would be well advised to keep developing and marketing for this angle, and if they remain the distinctly best option there I think this company is poised to continue seeing great success in the future.
Relevant Articles
• How do JLab earbuds compare to TOZO earbuds?
Frequently Asked Questions
Are JLab earbuds waterproof?
No, none of JLab's current earbuds are fully waterproof (IPX7+). All of their earbuds are at least water and sweat resistant (IPX4+), and their sport earbuds are dustproof as well (up to IP66). If you're interested in fully waterproof budget earbuds, including the charging case, I recommend the also popular TOZO T6 or TOZO T10.
Can you wear JLab earbuds in the shower?
Yes, the minimum amount of water protection you need to wear earbuds in the shower is IPX4, and all of their current wireless earbuds have that IP code or higher.
How do you charge Jlab cases for their wireless earbuds?
JLab TWS cases are unique in that they have USB charging cables built directly into them. To charge the earbuds, pop out the short cable on the bottom of the case and plug it into a standard USB-A slot.
Do JLab earbuds have a microphone for calls?
Yes, all of their TWS earbuds have mics, and all but one of the rest of their earphones have in-line mics, the exception being the ultra cheap and basic JBuds2.
Do JLab earbuds work with iPhones?
Yes, all JLab tws earbuds can pair with an iPhone. I have done all of my JLab reviews on an iPhone and they have all worked flawlessly.
How long do JLabs earbuds last?
All TWS earbuds have a limited lifespan because their batteries eventually die, but JLab TWS earbuds, given their industry leading warranty, should last at least three years.
Do JLab earbuds have noise cancelling?
Not all of them, but most of their modern earbuds have an ANC version that's a little more expensive.
Are JLab earbuds easy to use?
Yes, JLab earbuds have simple and reliable touch controls, and making them easy to use is definitely something that the company focuses on.
Are JLab earbuds better than AirPods?
From a sound quality standpoint, I would say no, because that's something that AirPods actually does very well. However, from a durability standpoint I'd say their Sport earbuds are better – they have longer battery life and superior IP code certified water and dust resistance.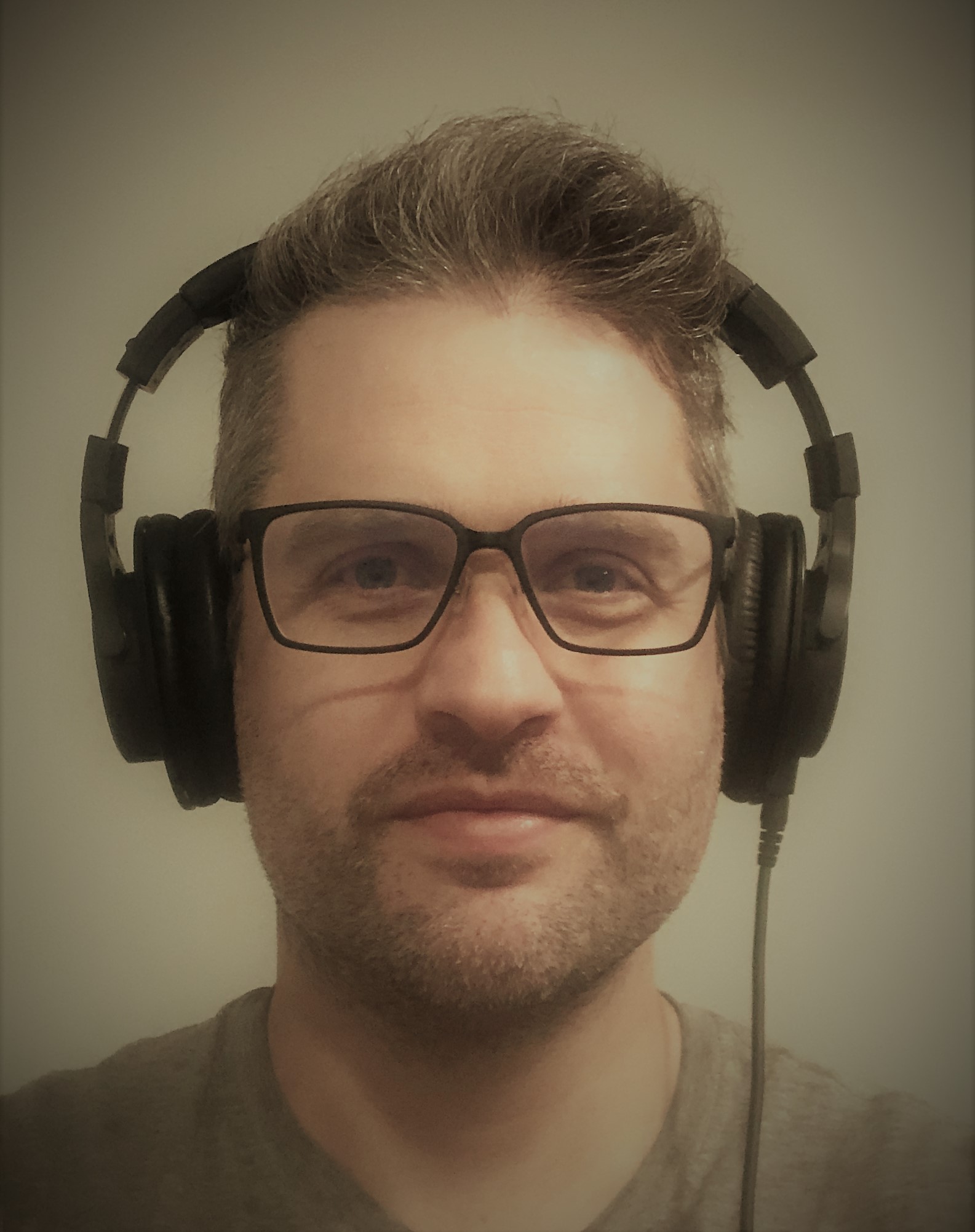 Pete Anthony has had a lifelong affinity for music, and more recently has become an anti audiophile snob who wants great sound to be accessible and enjoyable by anyone. Without needing to break the bank. Read his full author page
here
.