Written by Pete Anthony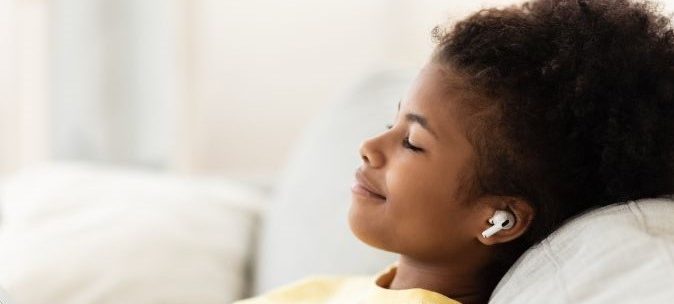 ASMR is an acronym for Autonomous Sensory Meridian Response, and essentially describes a "tingling sensation that usually begins on the scalp and moves down the back of the neck and upper spine [and is a] pleasant form of paresthesia," which is further defined as "an abnormal sensation of the skin with no apparent physical cause." (source)
Though ASMR is not formally recognized as a clinical treatment and the scientific research behind it is still limited, its popularity has absolutely exploded over the last several years: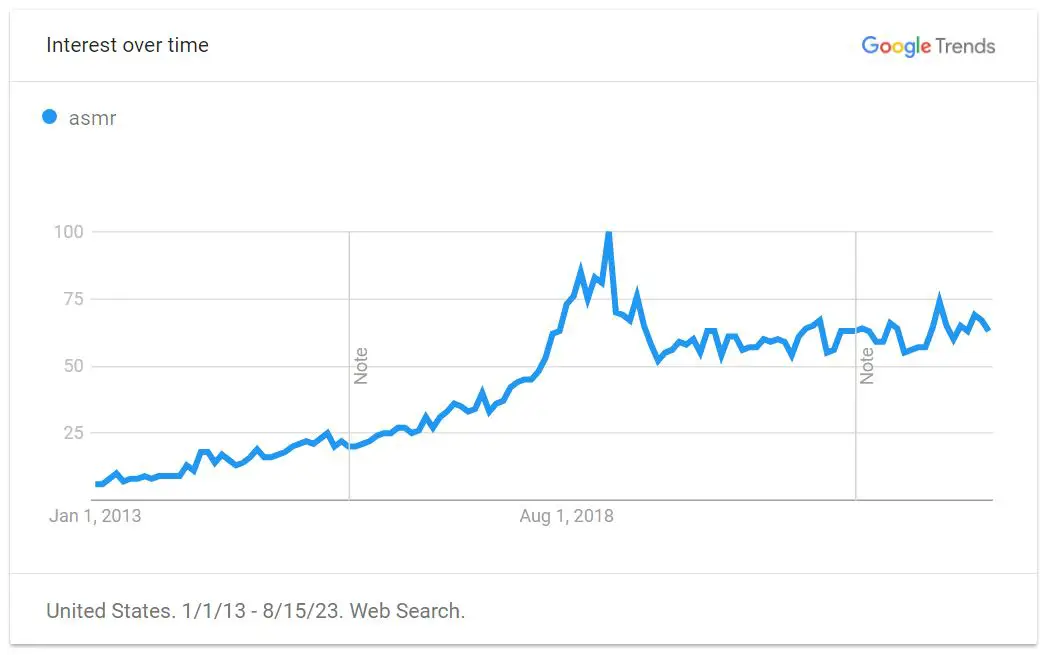 ASMR has become a major category of content on YouTube – these videos have amassed hundreds of millions of views, and there are many content creators that have made lucrative careers out of producing ASMR videos that mostly focus on creating certain types of sounds.
My Personal Experience Using ASMR
I am a firm believer in science and a perennial skeptic, and I'll admit when I first heard about ASMR it sounded like obvious snake oil. But, at some point about five years ago or so, I just so happened upon a random ASMR video (YouTube algorithm for the win) and found it to be relaxing and enjoyable. So, I started to watch more, and sure enough I started to feel and notice the so called "tingles" – these pleasant sensations that ASMR purportedly evokes.
Could it all be a placebo effect? Sure, I suppose, but – just because something hasn't been scientifically proven doesn't mean it isn't true or it couldn't be proven in the future. And, the bottom line is these videos felt good to watch, helped me relax, and helped me fall asleep.
There are many many more people who swear by the therapeutic effects of ASMR, and while I'm reluctant to use that word myself, I will say that ASMR has helped me, and I now regularly watch ASMR videos.
Why Are Earbuds and In-Ear Headphones Particularly Good for ASMR?
Earbuds generally have the best isolation and block out the most external noise, mainly because they naturally create a seal that creates a complete barrier to the outside.
Additionally, many think of and describe therapeutic ASMR sounds as almost "scratching" the brain, and earbuds are generally best at creating that type of physically close and penetrating sound that ASMR listeners are specifically looking for.
Wireless earbuds in particular are also the least intrusive for listening while in bed and/or trying to fall asleep, which is what a lot of people mainly use ASMR for.
Are Earbuds Better Than Over or On Ear Headphones for ASMR?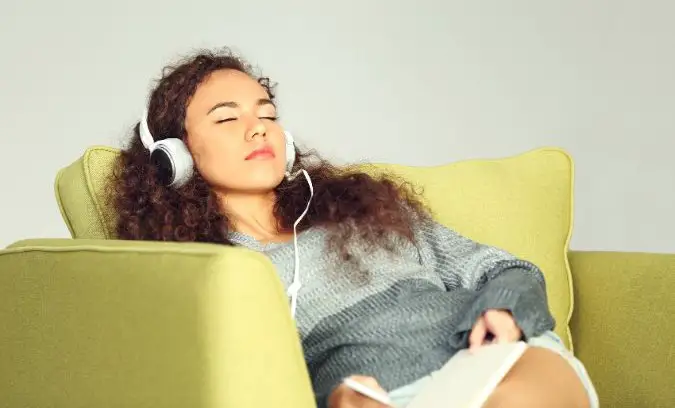 Traditional on/over ear headphones can certainly do a fine job with ASMR sounds, and some people do prefer them, but in my experience and I think the experience of most others, traditional over or on hear headphones do not do as good a job as creating the type of sound and general sensation that ASMR is designed to evoke.
On/Over ear headphones, especially ones that are open in the backs, do more of a better job at creating a wide perceived sound stage that's great for music, but you don't actually really want a wide sound stage for ASMR specifically, rather you want something that feels very central and close.
Furthermore, premium quality earbuds that can really make the most out of ASMR sound reproduction are generally less expensive than premium quality headphones are.
Bottom line: I strongly recommend earbuds or IEMs for ASMR specifically rather than on/over ear headphones.
What Specific Factors Make A Pair of Earbuds Good for ASMR?
Using earbuds for ASMR is notably different than for typical listening. With ASMR, specific types of sounds are designed to evoke a feeling or sensation, so it is critically important that any pair of earbuds be able to best reproduce those sounds in the way that the original video or track intends.
Good Sensitivity/Efficiency
Sometimes you need to turn the volume up to really hear and get the most out of every detail of an ASMR video or track. ASMR videos and tracks also tend to be quieter. It's therefore important that any pair of earbuds you use is able to get plenty loud enough. Earbuds with a higher sensitivity, efficiency, or SPL rating (usually expressed in dB per mW) are, generally speaking, able to get louder than those with lower ratings.
A Brighter More Detail Oriented Sound Signature
While a more balanced Harman Curve style tuning will generally make music sound the best, the focus of ASMR videos is on non musical sounds of a consonantal and "sharper" nature – things like clicking, tapping, scratching, etc. Those types of specific sounds are generally clustered in the mid-high to high frequencies, so you want a sound signature that emphasizes that part of the range.
Good External Noise Blocking
With good isolation and active noise cancellation, you're going to be able to hear the subtle sounds and details of an ASMR video better, and that's one of the mainly important aspects of it.
A Deeper and Firmer Feeling Fit
This goes hand in hand with good external noise blocking, but, beyond that, a lot of people describe the therapeutic sensation of ASMR sounds as almost like scratching an itch on the eardrums. I can definitely attest to the claim that deeper and firmer sitting earbuds do generally make ASMR sound and feel better.
My Picks for the Overall Best Earbuds for ASMR
There are a handful of products that I either use or can recommend. Each comes with their respective pros and cons, and the best choice for you will likely depend on what exactly you are looking for.
The Best Wired Earphones for ASMR: Etymotic Research ER4SR
Etymotic is an industry leader in the world of audiological research, isolation, and detailed reproduction. The ER4SR is their current premium pair of referencing earphones, and for many will give just about the best ASMR experience possible. They have an extremely high efficiency and max volume output (be careful!) and natural isolation. Be aware – their proprietary tips are designed to sit really deeply and tightly, which is ideal for ASMR but might also be uncomfortable for some people.
Get the ER4SR earphones on Amazon (affiliate link)
The ER4SR might be a bit too expensive for some people, but Etymotic makes plenty of other budget friendlier earphones of the same style, like the older ER3SE (affiliate link) and ER2SE (affiliate link) that can work great as well. Check out my in depth ER3SE review here – I've used them for years and still love them.
The Best Wireless Earbuds for ASMR: Google Pixel Buds Pro
I've used and reviewed a lot of TWS earbuds, and I really thought about this one, and I realize some people might disagree with me here, but I really do think these are a great all around choice for ASMR use. The isolation and noise cancellation in the mids and highs – which is where the primarily important ASMR sounds exist – is pretty much the best you can currently get. They are also comfortable and have some of the longest battery life available for TWS earbuds with ANC on. And as it turns out? These are actually what I mostly use to listen to ASMR, so, what better a reason to recommend them right?
Get the Google Pixel Buds Pro wireless earbuds on Amazon (affiliate link)
Honorable Mention Wireless Earbuds for ASMR: Samsung Galaxy Buds2 Pro
It was really close for me between these and the Pixel Buds Pro. If you're looking for a great all around pair of wireless earbuds that's also good for ASMR, or you're in a quieter environment and don't need ANC so much, I would say the Galaxy Buds2 Pro is actually the better choice. It has, in my opinion, the best sound quality available right now in TWS earbuds, and might capture the mid/high details of ASMR videos and tracks better than the Pixel Buds Pro will. The downsides are that its ANC is slightly worse for mid/high external noise and it's somewhat more expensive (but still very much worth the money!).
Get the Samsung Galaxy Buds2 Pro wireless earbuds on Amazon (affiliate link)
Best Budget Wireless Earbuds for ASMR: TOZO NC9
The NC9 is a great inexpensive option for ASMR – it has great fit, isolation, features, and sound quality for a minimal price. It's also compatible with TOZOs great EQ app, which you can use to really tune up the mids and highs of the NC9 (which are already nicely prominent) and really make those detailed ASMR sounds come through.
Get the TOZO NC9 wireless earbuds on Amazon (affiliate link)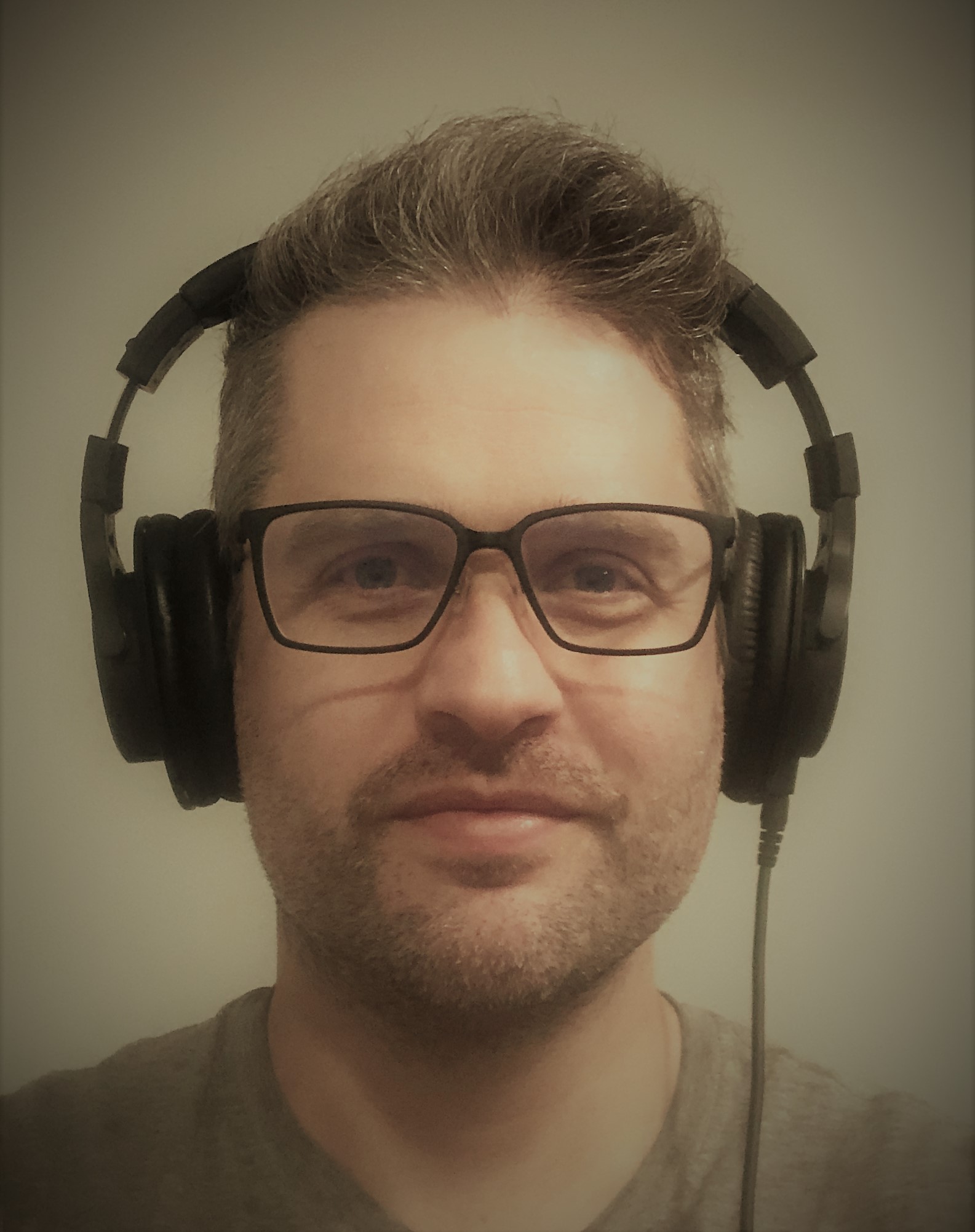 Pete Anthony has had a lifelong affinity for music, and more recently has become an anti audiophile snob who wants great sound to be accessible and enjoyable by anyone. Without needing to break the bank. Read his full author page
here
.