Written by Pete Anthony 
Last updated on:
The popularity of wireless earbuds is growing massively, and it seems like everyone wearing headphones is using them now and we seldom see wires and 3.5mm plugs anymore.
And of course, wireless earbuds need batteries, and with that unavoidable fact a lot of people want nice and long battery life – no one wants to have to take their earbuds off and wait for them to charge in the middle of things.
The good news is that battery life in wireless earbuds has improved significantly even in the last few years. However it can still vary quite a lot. Some TWS earbuds are designed with battery life as a priority and can last a full day or longer on a single charge, but there are others, even really good sounding and expensive ones, that don't have particularly great battery life by current comparative standards.
There are also a few important factors that affect battery life and general quality of life usage as it relates to it, which I'll break down here as well.
Single Earbud vs Total With Case Battery Life
It's important to understand the difference between "single" and "total" battery life of wireless earbuds: single battery life refers to the length of charge the wireless earbuds themselves can hold, and total battery life refers to the full amount of charge you can get with case recharges – It's pretty standard now for a TWS carrying case to be able to recharge a pair of wireless earbuds a few times or so.
For example, with a pair of 2nd Gen Air Pods Pro that has active noise cancelling turned on, the earbuds themselves can hold up to 6 hours of charge, and you can get up to 30 hours of use with case recharges before they need to be plugged back in again.
The Truth About Purported Wireless Earbud Battery Life
Companies that make TWS earbuds will usually state the single and total battery life in the sales page, or the user manual if not there. However, the actual battery life with realistic use can sometimes be significantly less than the advertised battery life.
Why does this happen? Well, sometimes companies will sort of fudge their figures by playing the buds under conditions that are optimal for maximizing battery life, but that also significantly compromise quality or are not how most people are going to realistically use them.
There are a few things that can affect battery life with true wireless earbuds:
The environment – extreme weather conditions, like very hot or very cold climates, can reduce battery life.
Listening volume – more volume requires more power and battery demand, which thus reduces battery life.
Bluetooth version – later versions of Bluetooth significantly improve, among other things, battery efficiency. Also keep in mind that if your source device has a dated version of Bluetooth, the signal will be limited to the older version. That is to say, the same wireless earbuds with Bluetooth 5.3 might get less battery life if paired to a source device with an older Bluetooth version than they would with one that has the same current version.
Audio codec – different audio codecs offer different levels of audio quality, and higher quality codecs require more power and will drain batteries faster.
Fact: Active Noise Cancellation and Transparency Modes Significantly Reduce Battery Life
Both ANC and transparency work by the earbuds generating more soundwaves, and this takes power all the same as it does for the earbuds to generate the soundwaves of what you're actually listening to. If either is turned on, expect at least a 25% decrease in battery life.
Some manufacturers will be honest and make it clear if the battery life of their wireless earbuds is shorter or longer with ANC/transparency turned on or off respectively, and will state clearly what the battery life with ANC/transparency on is in addition to what it is with it off.
Other manufacturers, though, will sometimes only state the battery life with ANC/transparency turned off and denote it with a very small and easy to miss asterisk or footnote. If you're looking at a pair of earbuds that has ANC/transparency, and the manufacturer only states one set of single and total battery life figures, beware, because it's probably a lot shorter than that if you choose to use ANC/transparency.
Also be aware that you can't turn off ANC and/or transparency modes in some cases – if maximizing battery life is a priority for you, be sure to choose a pair of earbuds that can turn both modes off, rather than only being able to cycle between the two.
Another Nice Feature: Rapid Recharging
One nice feature that we're starting to see more and more, and that can kind of make up for less battery life, is rapid recharging. Rapid recharging means the case can give the earbuds a partial recharge very quickly, in the event that you need a little more juice before you can plug them back in overnight, for example.
But another thing to be aware of here: sometimes manufacturers will advertise that their product has rapid recharging, but if you actually do the math you'll realize the "rapid" recharge rate is barely or not even any faster than the full recharge rate. Getting 25% charge in 15 minutes isn't all that useful if it only takes 60-90 minutes for the earbuds to fully recharge, for example.
What is Good Battery Life for Wireless Earbuds in 2023?
Having used and reviewed a lot of wireless earbuds myself, including most of the currently popular ones, I would say the comparative decency of battery life for TWS earbuds currently can be summarized as follows:
| Single Earbuds Charge | No ANC/Transparency | With ANC/Transparency |
| --- | --- | --- |
| Poor | < 5 hours | < 3 hours |
| OK | 5-7 hours | 3-5 hours |
| Good | 7-10 hours | 5-7 hours |
| Excellent | 10+ hours | 7+ hours |
| Total /w Case Recharges | No ANC/Transparency | With ANC/Transparency |
| --- | --- | --- |
| Poor | < 25 hours | < 12 hours |
| OK | 25-35 hours | 12-20 hours |
| Good | 35-50 hours | 20-30 hours |
| Excellent | 50+ hours | 30+ hours |
What Are The Actual Best Wireless Earbuds With Long Battery Life?
If long-as-possible battery life is a priority for you, and you're looking for some specific product recommendations, then read on:
Best Overall Wireless Earbuds With Long Battery Life and Good Noise Cancelling – Sony WF-1000XM5
• Single earbud charge battery life: 8h (ANC on)
• Total with case recharges battery life: 24h (ANC on)
As much as I love the new Galaxy Buds2 Pro, and think sound wise they are about the best you can get in TWS earbuds currently, the one thing Samsung didn't really improve was the already mediocre battery life of the older gen Galaxy Buds Pro.
On the other hand, Sony's new WF-1000XM5, a next gen upgrade of the very popular WF-1000XM4, has improved both the already very good ANC and battery life with ANC on. The WF-1000XM5 also has rapid recharging: just 3 minutes in the case will give you an additional 60 minutes of battery life if you need to eke out just a bit more juice at the tail end of the day.
Get the Sony WF-1000XM5 on Amazon (affiliate link)
Best Less Expensive Wireless Earbuds With The Longest Single Charge Battery Life – SoundPEATS Sonic
• Single earbud charge battery life: 15h
• Total with case recharges battery life: 35h
SoundPEATS is a relatively unknown but solid company that has produced some great wireless earbuds in the value/performance price-tier (around $50-100). And among those noteworthy here is the Sonic because the buds can hold an outstanding 15 hours on a single charge, basically making it impossible to run out of juice in a day's use. They don't have ANC, and the added case battery life is relatively average, but for people who want to just wear and use their buds all day long, these are a great option.
Get the SoundPEATS Sonic on Amazon (affiliate link)
Best Weatherproof Wireless Earbuds With Long Battery Life – JLab Epic Air Sport
• Single earbud charge battery life: 15h (ANC off)
• Total with case recharges battery life: 75h (ANC off)
JLab is a company that has really zeroed in on the active use market, making earbuds with industry leading weatherproofing and warranty coverage. The Epic Air Sport is basically optimized for the person who needs max battery life and active/outdoor protection, and is pretty much the best you can get currently – it has the built in earhooks, an IP66 rating (water and dust tight), a two year warranty, and, to top it off, 15 and 75 hours of single charge and total battery life respectively. JLab has done the thing here where it doesn't specify single charge battery life with the ANC/transparency on, so I would wager it will reduce those quoted figures by a significant degree.
Get the JLab Epic Air Sport on Amazon (affiliate link)
Best Budget Wireless Earbuds With Long Battery Life – TOZO NC9
• Single earbud charge battery life: 13h (ANC off), 7h (ANC on)
• Total with case recharges battery life: 40h (ANC off)
The TOZO NC9 has secured a spot in multiple best-of lists on this site because it really is a great all around product for a very inexpensive price – it has great features and usability, good fit and comfort, solid sound quality, and to top it off some of the best battery life specs you can get on a budget.
• Get the TOZO NC9 on Amazon (affiliate link)
• Full TOZO NC9 review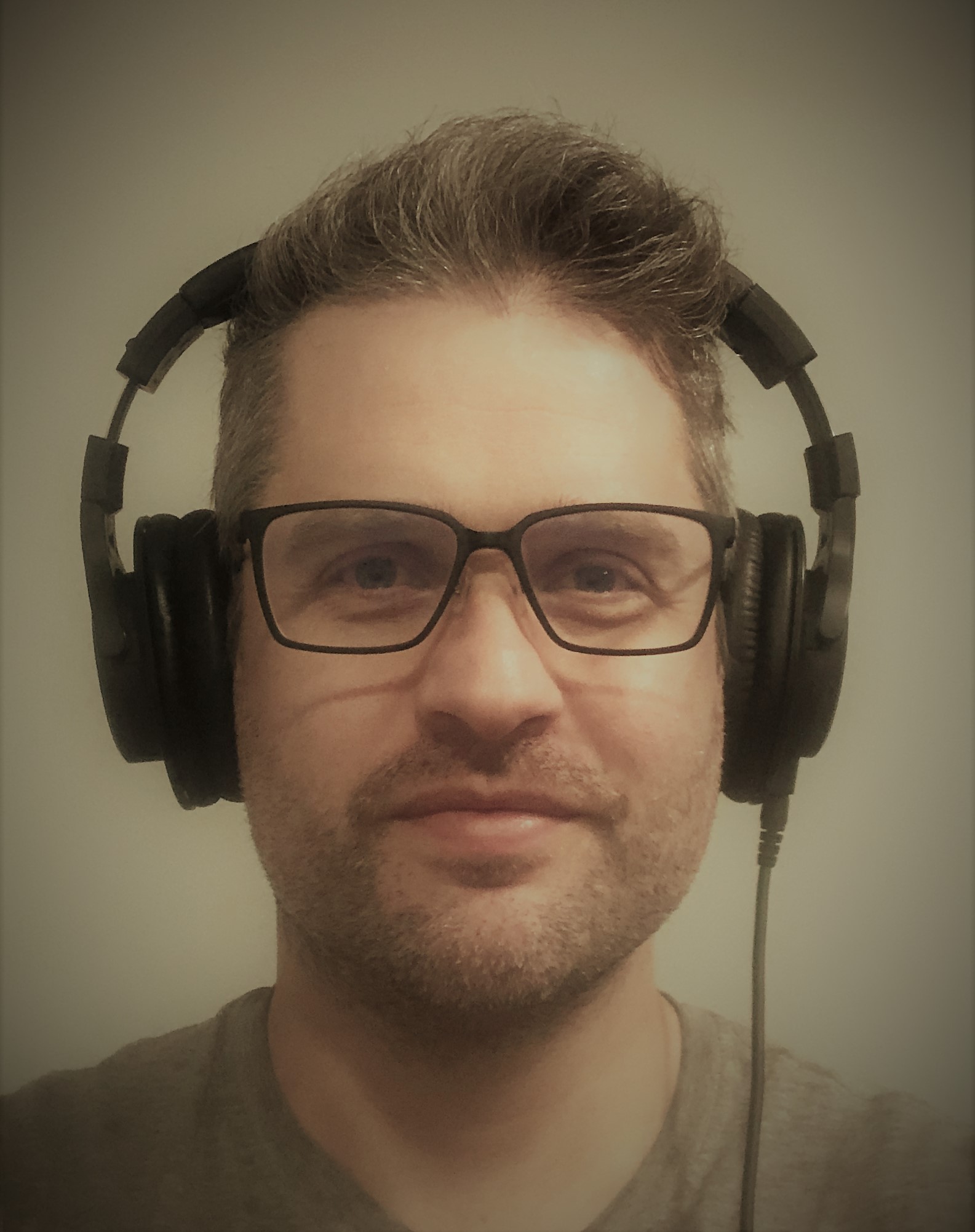 Pete Anthony has had a lifelong affinity for music, and more recently has become an anti audiophile snob who wants great sound to be accessible and enjoyable by anyone. Without needing to break the bank. Read his full author page
here
.