Written by Pete Anthony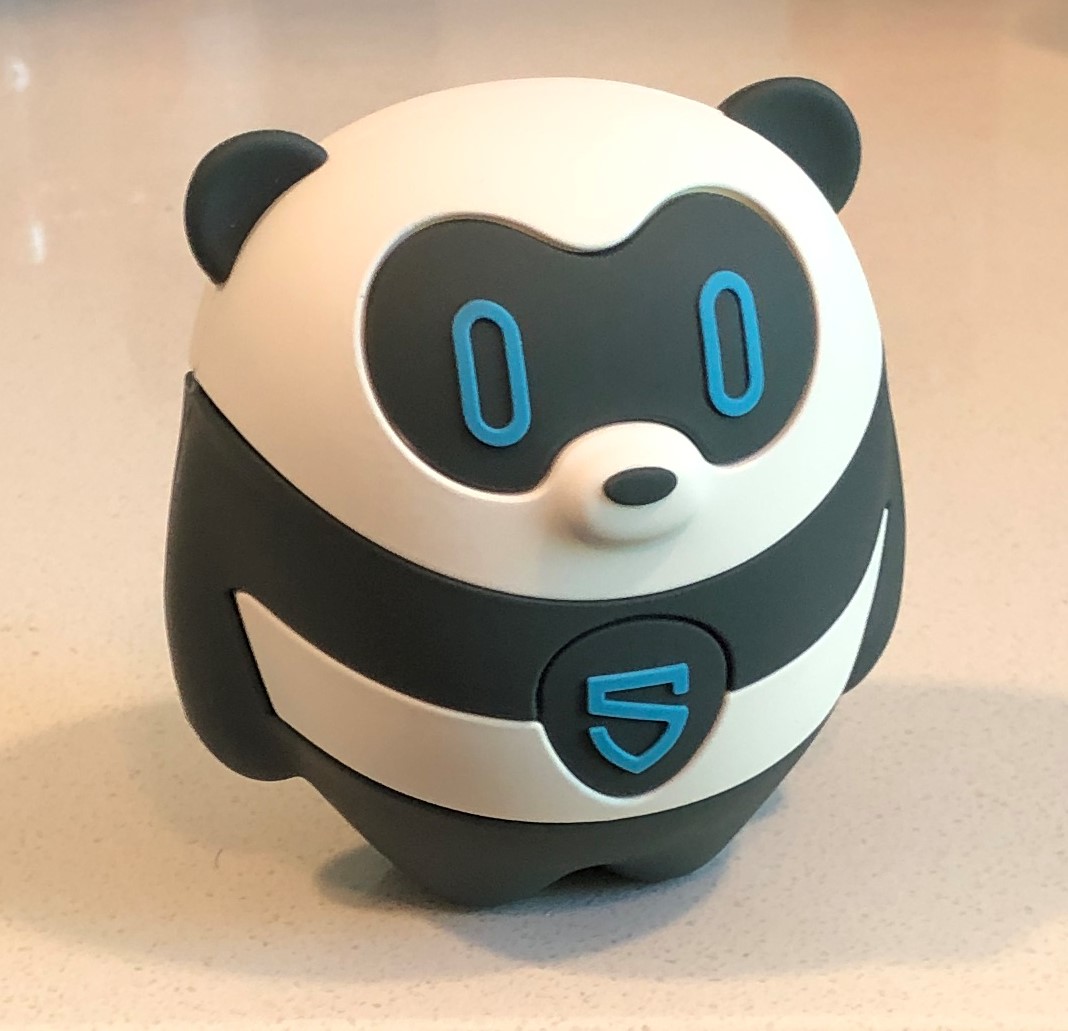 The world of audio e-retail kind of seems like the wild west right now. If you go onto a site like Amazon, even if you're looking at a best sellers list for a given category, there is a vast abundance of nondescript products from all sorts of seemingly random no-name companies. A lot of them look suspiciously like cheap knockoffs too.
Enter SoundPEATS, a relatively new, unknown, and niche audio company that most people have never heard of until maybe they shop for a pair of headphones online. SoundPEATS products are generally well reviewed by customers, 4+ stars, but how actually indicative is that of the quality and overall legitimacy of the company? Let's dive in.
Why Listen to Me? A Little Preliminary Bit About Author

To date I have conducted, written, and published well over 100 earbud and headphone reviews, mostly of products in the budget category as well, which is often neglected by the larger audiophile publications.
I'm now also pretty much exclusively focused on true wireless earbuds since the growth and demand in that niche has exploded and will continue to grow massively. So I've definitely got my ear to the ground in this market… or my ear to the headphone I guess? Anyhow, moving on:
Is SoundPEATS a Good Brand? A Little About the Company
SoundPEATS is a relatively new company audio company as I said, and has a somewhat opaque web presence like a lot of the modern Chinese audio companies do for whatever reason. But SoundPEATS has actually been producing in the wireless headphone market since it's relative infancy, and they're one of the OGs.
The company was able to get a foothold in the global market with the success of their original Q series and by subsequently crowdfunding the TrueEngine2, one of the first budget friendly dual driver true wireless earbuds. Keep in mind this was when AirPods were all that was and you had to take out a second mortgage to buy a pair.
Now SoundPEATS almost exclusively makes true wireless earbuds, which is something that a fair amount of audio companies have pivoted to, and more will continue to as well in my opinion. SoundPEATS mainly focuses on what I call the "value" price-tier (around $50-$100) and makes a lot of solid products there that have good performance and usability.
I have corresponded and worked with people in the company directly and can personally attest to their solid personnel, and they've been one of the most proactively generous companies towards us insofar as sending multiple free demo products for reviews. When a company happily offers review units with no strings attached that's always a good sign that they are confident in the quality of their products.
Do SoundPEATS Earbuds Have Good Sound Quality?
SoundPEATS earbuds generally sound decent for their relative price-points, but sometimes the tuning is a little hit or miss in my opinion. The budget Free2 classic for example (full review) sounds really good for the budget price-point. The T3 (full review) also sounds good for the price and has particularly great bass.
On the other hand, some of their newer earbuds that are compatible with the SoundPEATS EQ app sounded noticeably flawed out of the box. The default "SoundPEATS Classic" tuning is just not that good in my opinion, and when I chose one of the different available pre-sets or did my own custom EQ I was able to make the earbuds sound way better. The good news is that a lot of tuning issues can be fixed or greatly minimized with some basic EQ apps if that's an option, and more and more companies are starting to create apps that go with their earbuds. Speaking of the SoundPEATS app specifically…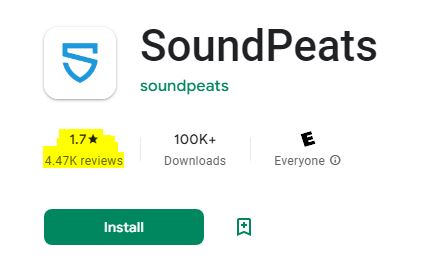 The app needs a lot of work, and I do expect SoundPEATS to eventually improve it, hopefully sooner than later, but at least the firmware updates and actual EQ sliders work fine after you get through the convoluted installation process, and that's what's important.
SoundPEATS tends to use larger 10mm single dynamic drivers which are good for nicely warm and feelable bass if that's what you're after, but they're not so good at capturing that crisp detail from mid to high.
Do SoundPEATS Earbuds Have Good Fit and Comfort?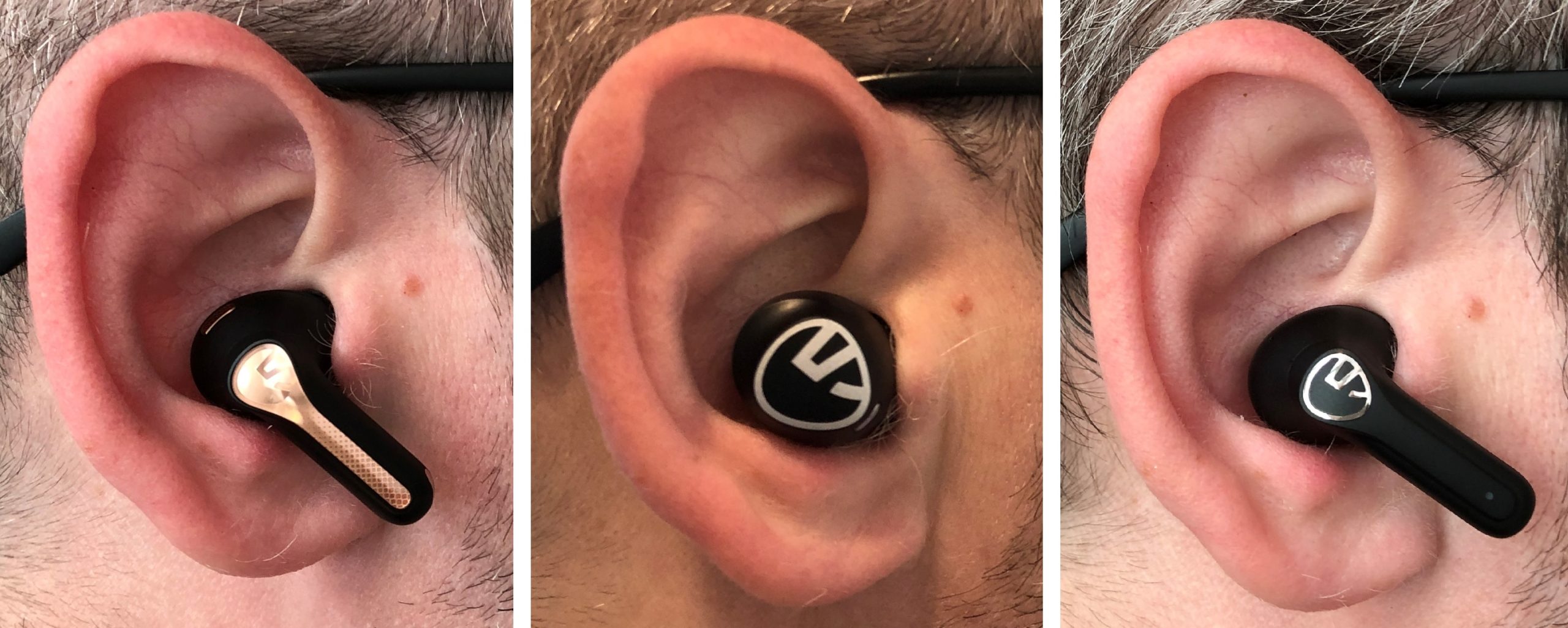 SoundPEATS earbuds are generally very comfortable to wear while also fitting solidly in my experience, and this is a strength of the brand for sure. Looking over my old reviews I don't think I ever recall having a seal breaking issue with any SoundPEATS earbuds.
Stem style earbuds tend to have issues with fits feeling too shallow and shifty, and often as a result also tend to have poor natural isolation. However, SoundPEATS earbuds seem to find a seemingly rare best of both worlds here: a light and shallow fit that also feels nicely secure. I generally prefer a deeper and more pressurized seal of a more traditional in ear monitor style bud, but, I actually really like the shallower style that SoundPEATS earbuds generally have.
If you like the casual feeling style of a stem design but still want that security and uncompromising seal, a SoundPEATS earbud is likely a great choice.
What About The SoundPEATS Air Series Earbuds? (TrueAir2, Air3, Air4, Ect.)
There's a chance some readers of this site have noticed that I haven't published reviews for any of the SoundPEATS Air series earbuds, despite them being very popular. Well, there is a reason, and I'm putting this section here subsequently because it has to do with fit.
The products that SoundPEATS has generously sent us to review did include the Air3 and Air4. And, despite my honest best efforts, I could not get either of them to fit properly. The non tip style of earbud, probably most well known and seen with the Apple AirPods, is something that has just never worked for me – I try my best to put them in, and they just fall right out. No tip on-ear buds have just never worked for me and I've never used them or liked them.
Now, just because the Air series earbuds don't fit me, that doesn't mean they are a bad product for everyone, obviously. So what I decided to do is talk to my contact at SoundPEATS and just tell them I couldn't do these reviews because I couldn't get them to fit. And they were actually very understanding and gracious about it, and our relationship is still solid.
Do SoundPEATS Earbuds Have Good Usability?
SoundPEATS earbuds generally use touch based onboard controls, and their universal control schematic is fine but is also lacking in ways. SoundPEATS, for whatever reason, does not give some of their earbuds a reset/backtrack function, not even one that can be added in with their app. It's especially silly when at the same time other functions are mapped to both the left and right earbud, taking an addtional spot essentially, which is redundant and pointless.
SoundPEATS needs to redo their control schematic, plain and simple. If all the other companies can make room for a reset/backtrack function so can they.
Do SoundPEATS Earbuds Have Good Durability?
Most current SoundPEATS earbuds have IPX4/5 water resistance, which means they can withstand some splashing or moderate jets, but not full immersion. IPX4/5 is the pretty standard minimum for true wireless earbuds in 2023, and is fine for basic commuter and active use like exercising and such.
SoundPEATS headphones all have a one year warranty and 30 day return/exchange window, which once again is the fairly common and standard minimum for non-premium headphones.
Do SoundPEATS Wireless Earbuds Have Good Battery Life?
Some of the older gen SoundPEATS earbuds circa 2021 have relatively poor battery life, even by past standards. However, some of their newer products with the current (at the time of this writing/update) Bluetooth v5.3 have much better battery life. For example the Capsule 3 pro (full review) has some of the best earbud and total (with case) purported battery life, both with ANC on or off.
What Are The Best SoundPEATS Earbuds in 2023?
If I had to pick one overall, at the time of this writing/update, I'd say the newer Capsule3 Pro are great: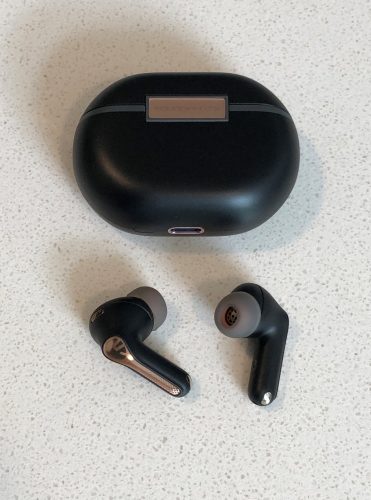 Excellent battery life and isolation, nice fit and comfort, and very solid sound potential for the price – but you really need to tweak them in the EQ app to achieve that. Read my full review to see how I did it.
• Full Capsule3 Pro wireless earbuds review
• Get the Capsule3 Pro on Amazon (affiliate link)
For the budget minded, the Free2 Classic earbuds have impressively great sound for the minimal price: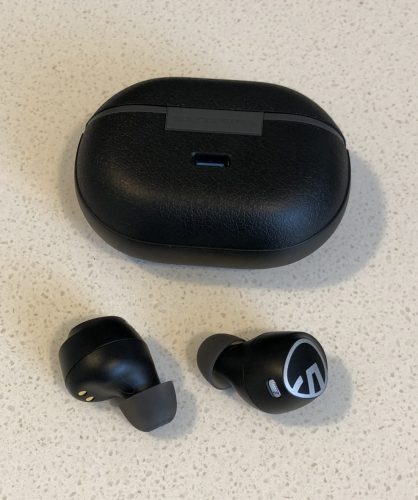 Sound wise they are in the best-of conversation at their price-point, with a profile that does an unusually great job with mid/high detail when most budget earbuds tend to be warmer bass cannons.
• Full Free2 Classic wireless earbuds review
• Get the Free2 Classic on Amazon (affiliate link)
In Conclusion
SoundPEATS has historically made very solid headphone products that are appealing in particular to more comfort oriented casual users, and they're generally a decent choice at the value price-tier.
I also think the company has some work to do – albeit like all of them do to some degree – in order to stay relevant in a market that is going to become both massive and fiercely competitive in the next 5-10 years.
They need to fix and improve the usability of the EQ app because, soon enough, the average user is going to expect a comprehensive and seamless EQ app with any wireless earbuds they may purchase. SoundPEATS also needs to improve the out of the box tuning. As fidelity is becoming more accessible, consumers are starting to demand it more. Gone are the days of thumpy bass mp3 regurgitators being the de facto standard.
My experience with the company though, both directly and indirectly, leads me to believe that they will meet the future challenges head-on and continue to make products that I like and positively review.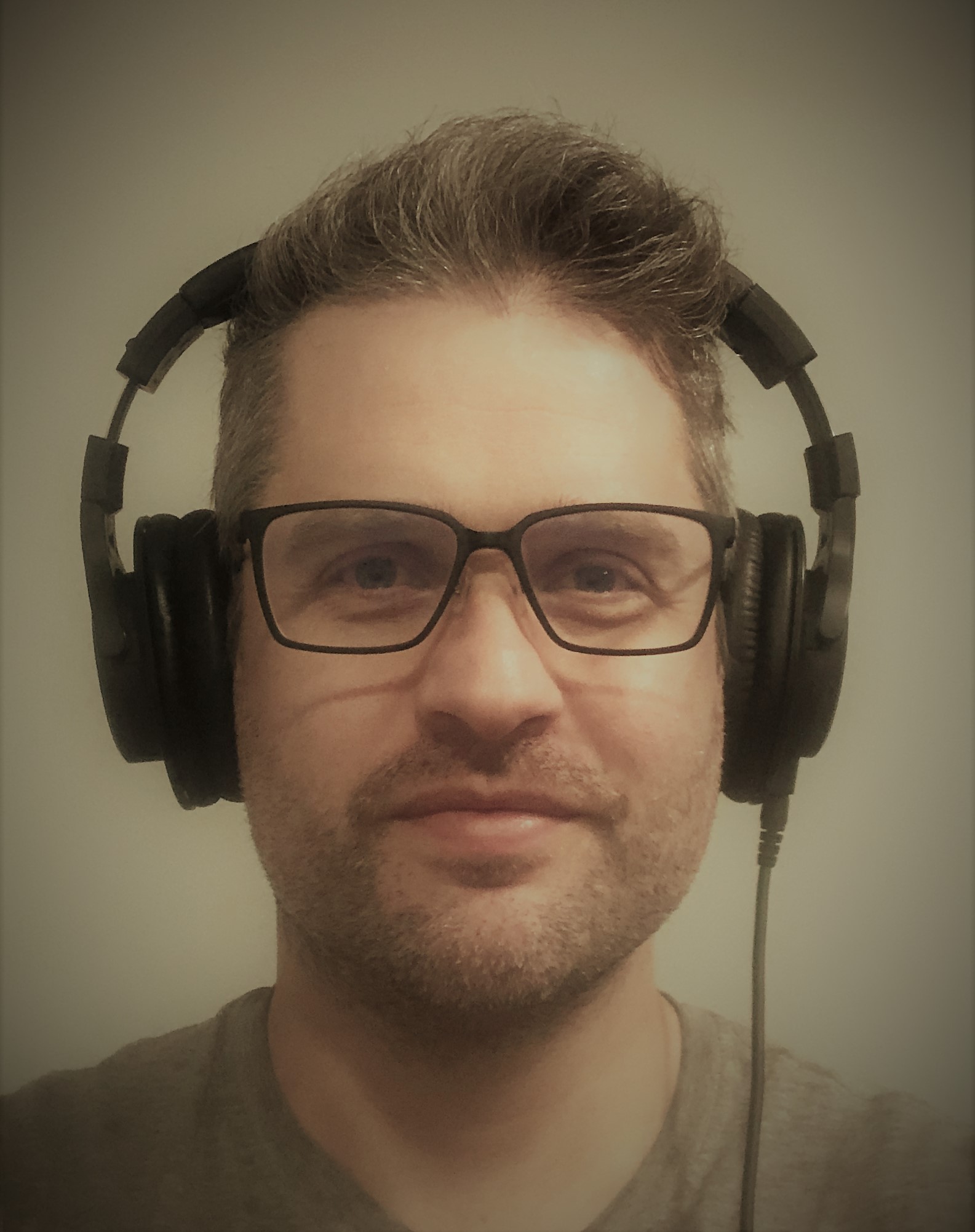 Pete Anthony has had a lifelong affinity for music, and more recently has become an anti audiophile snob who wants great sound to be accessible and enjoyable by anyone. Without needing to break the bank. Read his full author page
here
.