Written by Pete Anthony 
Last updated on:
I wear wireless earbuds a lot. Probably more than most people. Not only do I review them professionally on the regular, they've also become an important staple for me personally. I wear and rely on a good pair of wireless earbuds most days, and for at least a few hours each day. If you live and work in a particularly noisy environment, which I do, then a good pair of noise cancelling wireless earbuds can truly be a godsend.
Is It OK to Use Wireless Earbuds For Several Hours Every Day?
I have worn a pair of true wireless earbuds most days for at least a few hours for the last several months, and I have never had any issues. And based on my research (I am very health conscious), I don't see any reason it isn't safe for anyone to do the same as long as they take certain precautions.
Here are things you should do and be aware of if you plan to use wireless earbuds regularly:
Keep The Volume To Safe Levels – Only What You Really Need
Short and long term hearing damage that can be permanent are very real threats in the modern world that should be taken seriously. Hearing loss affects tens of millions of Americans and is also on the rise, and some of this is attributable to unsafe usage of headphones and earbuds.
The maximum level of safe volume for hearing that you can listen to limitlessly is around 70 dB, and up to around 85 db as long as you limit listening to 8 hours or less at a time (source). This is quieter than you might think – 70 dB is roughly the volume of a normal group conversation, and 85 dB is roughly the volume of a household appliance like a hairdryer, vacuum, or blender. Also keep in mind that some people are more sensitive and prone to noise induced hearing damage than others.
Good isolation and active noise cancellation can really help with this, because it discourages users from alternatively trying to drown out external noise by raising the volume. Also note that ANC does not cause hearing damage and is perfectly safe, and in fact was originally developed to help with hearing protection.
Keep The Earbuds and Your Ears Clean
Earwax and other debris will inevitably collect and build up on the tips and nozzles of any pair of earbuds, so you want to periodically clean the tips, and also remove them and clean the nozzles. Some wireless earbuds, like the Pixel Buds Pro, will actually remind you to clean them. There are a few guides out there on how to clean a pair of true wireless earbuds, but, I'd say it's best to just refer directly to the product manual or manufacturer for cleaning and maintenance instructions.
Earwax is actually designed to slowly drain out of your ear over time, so it stands to reason that if you have a pair of tips that are sealed against your outer ear canal for hours a day, they might interfere with this process and cause excessive wax to build up. So, it's a good idea to be a little extra attentive about properly cleaning your ears as well – gently rubbing a damp and warm washcloth around where the tips sit in your ears once in a while will probably be enough to prevent this. You can also put a few drops of mineral or baby oil to soothe any irritation caused by tips (source), but good quality tips don't cause irritation in my experience, even if used for hours daily.
What to Look For in Earbuds That Will Be Used a Lot on a Daily Basis
If I'm going to be wearing a pair of wireless earbuds for at least a few hours a day, there are a few factors that are particularly important that I'm looking for:
Good Single Charge Battery Life
If I have to periodically take my wireless earbuds off to recharge them it kind of defeats the purpose. So, I'm looking for a pair that can ideally last at least eight hours on a single charge, and that with ANC on they can last at least 5-6 hours.
Good Active Noise Cancellation That Can Turn Off and On
Good ANC is a great feature to have that can help with hearing protection and quality of life. Additionally, though, you want to be able to turn it off for the moments where you don't actually need it, which can help significantly extend battery life. Be aware that sometimes headphones can't turn ANC off, or they can only switch between ANC and transparency mode, and this will limit battery life.
Great Fit and Comfort That's More Relaxed
If an earbud is going to regularly sit in my ear for hours a day, every day, then the fit needs to have great security and be very comfortable. Great security means the seal is not prone to breaking if I move around a lot, which over the course of a day I likely will be.
A lot of this comes down to having good tips of the right style. For extended regular daily use, I think soft gummy style silicone tips are best.
I also want a more casual fit that's a little lighter and shallower feeling for regular everyday use. If alternatively, for example, I'm using monitors for a listening test, I want a very tight and isolating fit to ensure I can listen as critically as possible. But I'm not doing that for hours at a time on the regular, and that kind of a fit will inevitably get uncomfortable and intrusive feeling. Rather, I want something that sits more gently and that I might forget is there, if that makes sense.
Good Natural Isolation
Natural or passive isolation, as opposed to active noise cancellation, is a pair of earbuds' purely physical capacity to block out external noise. Good isolation is particularly important because not only does it complement ANC, it doesn't require battery power like ANC or transparency does. If isolation is good enough to not need ANC often or perhaps at all, it will increase battery life considerably.
Related: the difference between passive isolation and active noise cancellation
Good Onboard Controls
If I'm going to regularly be using a pair of wireless earbuds, I want the control schematic to be easy to use, reliable, and have all the important functions that you'd expect wireless earbuds to have. If the earbuds are touch based, I want the backs to be easy to find with my finger; or if they are button based, I want the buttons to be easy to press and have a good feel.
Easy Device Switching With Multipoint
Throughout the course of a work day I will switch between my desktop computer and phone – I'll watch and listen to media as I work, but then I want to be able to quickly and easily switch to my phone to take an incoming call if I need to.
Easy device switching is an understated and underdiscussed feature still with wireless earbuds, and some of them are just bad at it – I've noticed that it straight up doesn't work sometimes, or that you literally need to put the earbuds into pairing mode and re-pair to a device every time you want to switch back and forth between devices. No thanks. This will quickly drive anyone up the wall if they're regularly using and relying upon a pair of wireless earbuds.
Multipoint is a feature supported by Bluetooth that allows a product to pair to two or sometimes more devices at once, meaning you can, for example, pause a song currently playing on your computer then start playing a song on your phone, and your earbuds will automatically switch to the phone without you needing to do anything.
An Easy To Listen To Sound Signature
If I'm using a pair of wireless earbuds for regular everyday use (and generally to be honest) I don't really care about the sound being of maximum technical quality. Rather, I care about the sound being easy to listen to and just being good enough. Audio fatigue is a thing, and certain sound styles are definitely more prone to causing it than others.
So what kind of sound signature am I looking for here? Mainly something that's more warm rather than bright or immersive. More specifically, I don't necessarily want the trebles and bass to be super tuned up. If the trebles are tuned down some, you might lose a little detail but also smooth out some harshness. If the bass is tuned down you lose a little perceived soundstage but also taper back some thumpyness.
Being able to adjust the EQ with an app is a great feature to have here, especially so if you can save various EQ profiles and can create a custom pre-set for "extended casual" listening that suits your liking.
Good Warranty
The more you use a pair of earbuds, the more likely it is they're going to get dinged up and possibly damaged. So, having a longer warranty with wider scope of coverage is ideal. The common standard warranty for wireless earbuds is one year and only covers manufacturer defects, but, some companies like Soundcore and JLab for example offer longer warranties.
Not Too Expensive
If I'm using a pair of wireless earbuds regularly, I do want them to be of decent enough quality, but I also don't want to overly stress about losing or breaking them, which becomes much more likely overtime with regular daily use obviously.
My Current Picks For The Best Wireless Earbuds Specifically for Regular Everyday Use
So now that you have an understanding of what I think are important factors for wireless earbuds that specifically pertain to regular everyday use, I do have recommendations for products that fit the bill:
The Best Overall Wireless Earbuds for Regular Everyday Use – The Soundcore Space A40
The Space A40 is a really great product that seems to be just about perfect for everyday regular use specifically. It has an incredibly light and comfortable fit, good ANC with long battery life, a nice smooth and warm style of sound, an extended 18 month warranty, and multipoint that can connect to two devices at once. And for everything it brings to the table the price remains very reasonable.
Get the Soundcore Space A40 wireless earbuds on Amazon (affiliate link)
The Best Budget Wireless Earbuds for Regular Everyday Use – The QCY T13
QCY is a lesser known company, but the T13 has a uniquely good sound signature that's warm and smooth but still nicely balanced and detailed, and I even remarked in my review of it that it's something I could see myself using around the house. They also have a nicely casual and comfortable fit. They don't have ANC like the space A40 does, but if you're looking for something that's about as cheap as it gets, the T13 is a great choice.
Get the QCY T13 wireless earbuds on Amazon (affiliate link)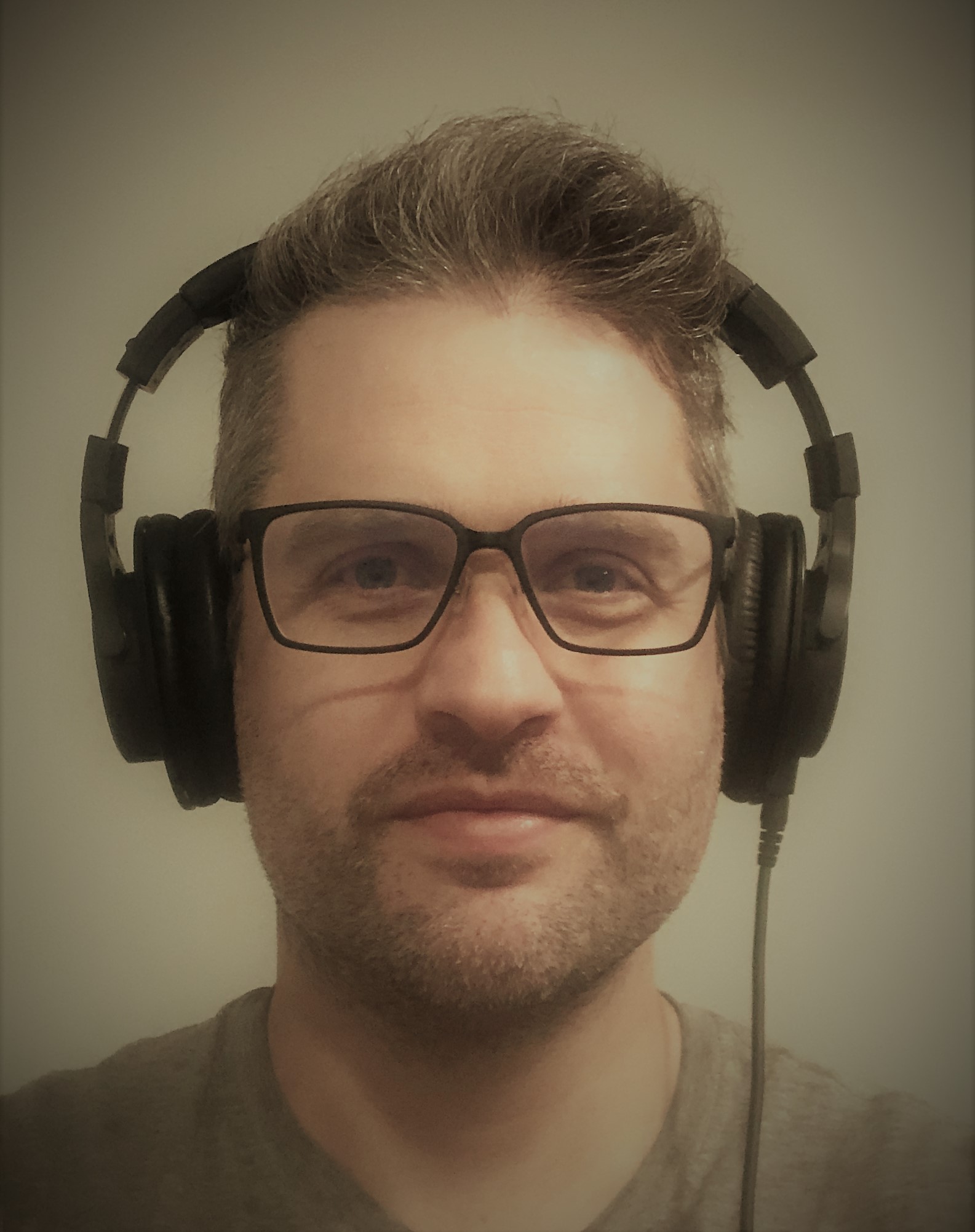 Pete Anthony has had a lifelong affinity for music, and more recently has become an anti audiophile snob who wants great sound to be accessible and enjoyable by anyone. Without needing to break the bank. Read his full author page
here
.