Written by Pete Anthony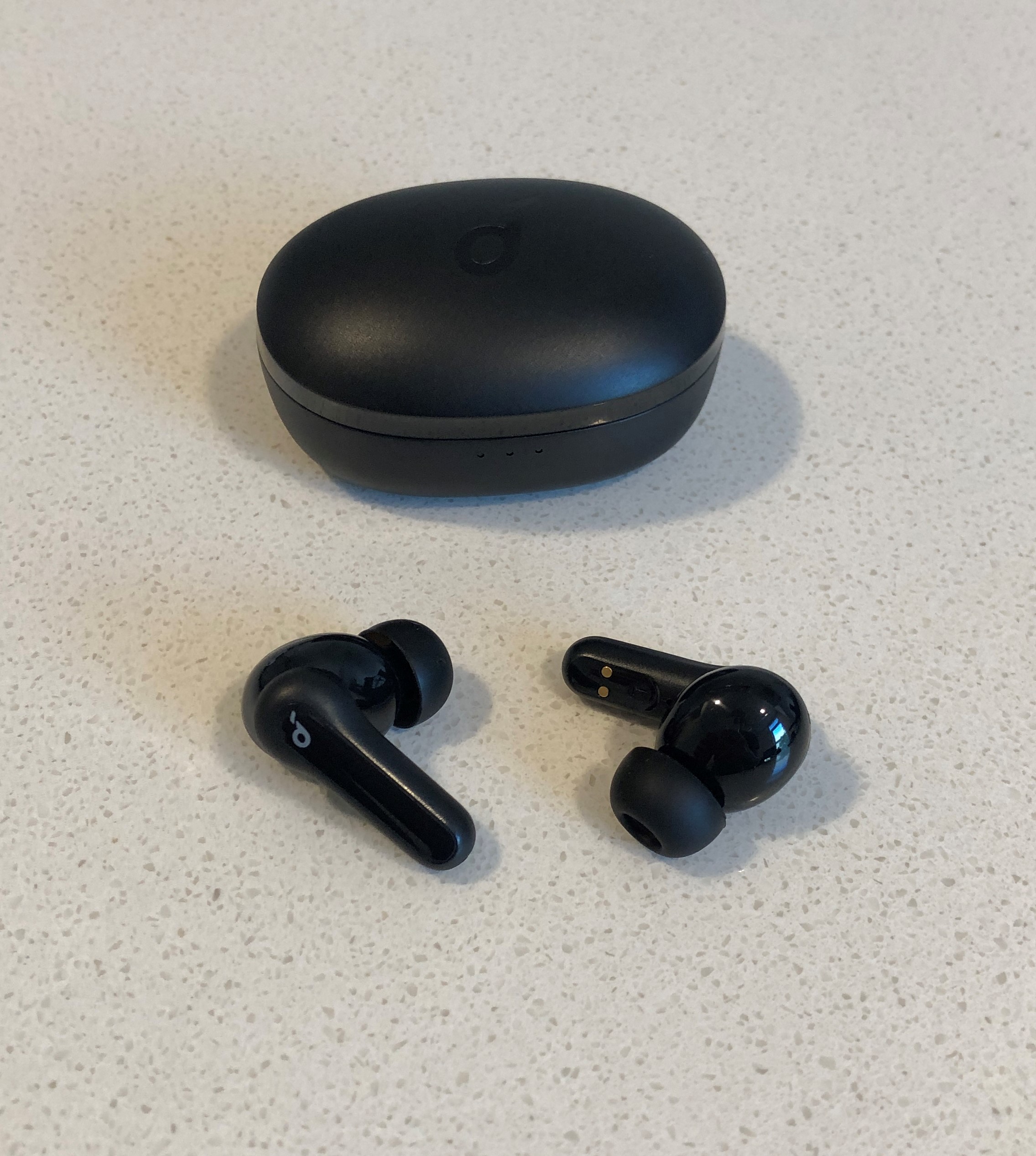 The Life P2 Mini is one of the variety of budget TWS earbuds Soundcore released circa 2021. It is advertised as a "bass boosted" earbud with "oversized" 10mm drivers, yet is still a relatively small and light – a petite bass cannon and an interesting idea that I think would appeal to a good number of people.
Soundcore Life P2 Mini Specs and Features at a Glance
Released: July, 2021
Price-point: value-tier (around $30-$60)
Design: 10mm single dynamic driver
Purported earbud battery life: 9h
Purported total battery life with case: 36h
Bluetooth version 5.2
Weatherproofing: IPX5 (water resistant up to moderate jets)
EQ app compatibility: no
Noise cancellation/transparency modes: no
Warranty: 18 months
Soundcore Life P2 Mini Charging Case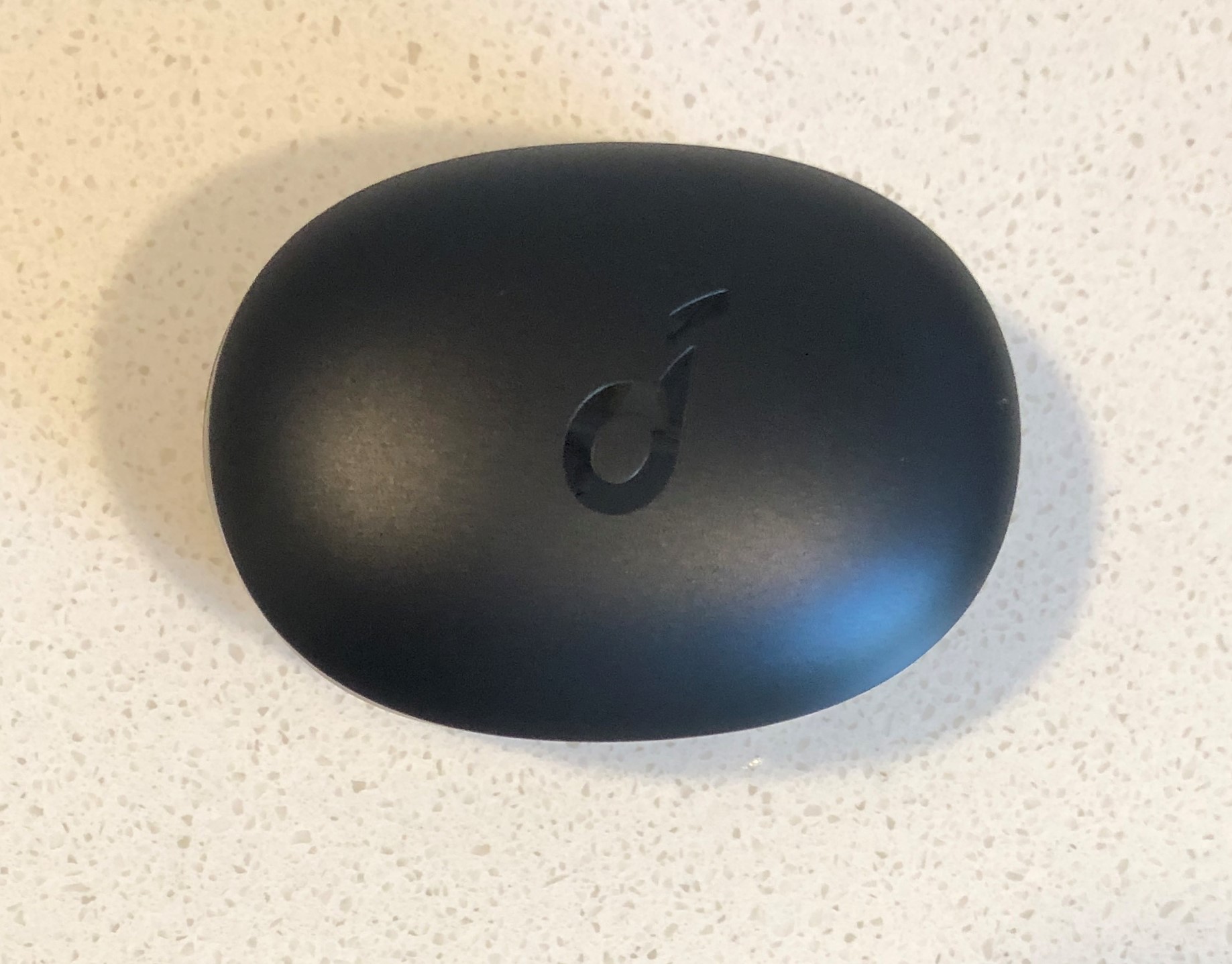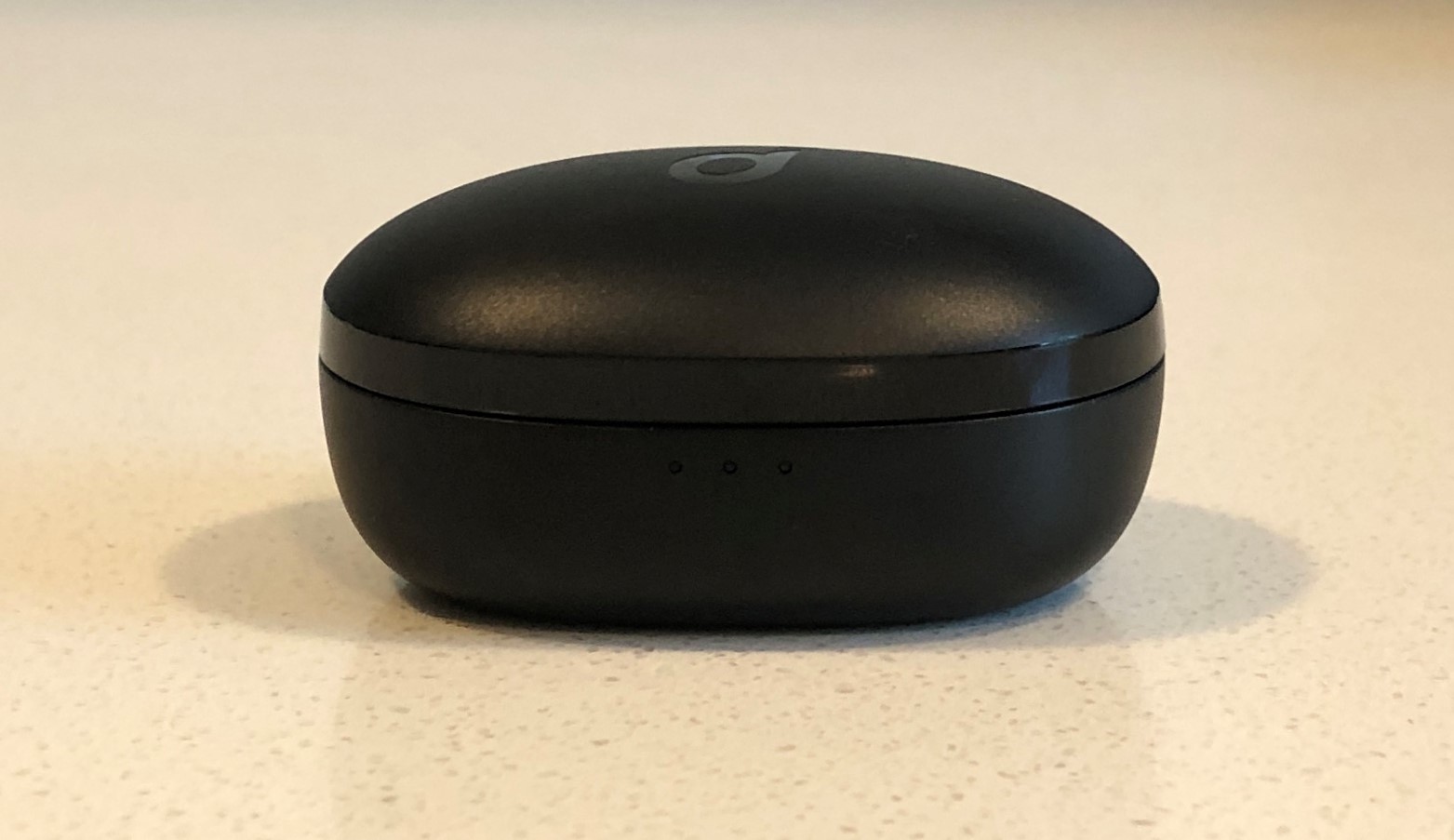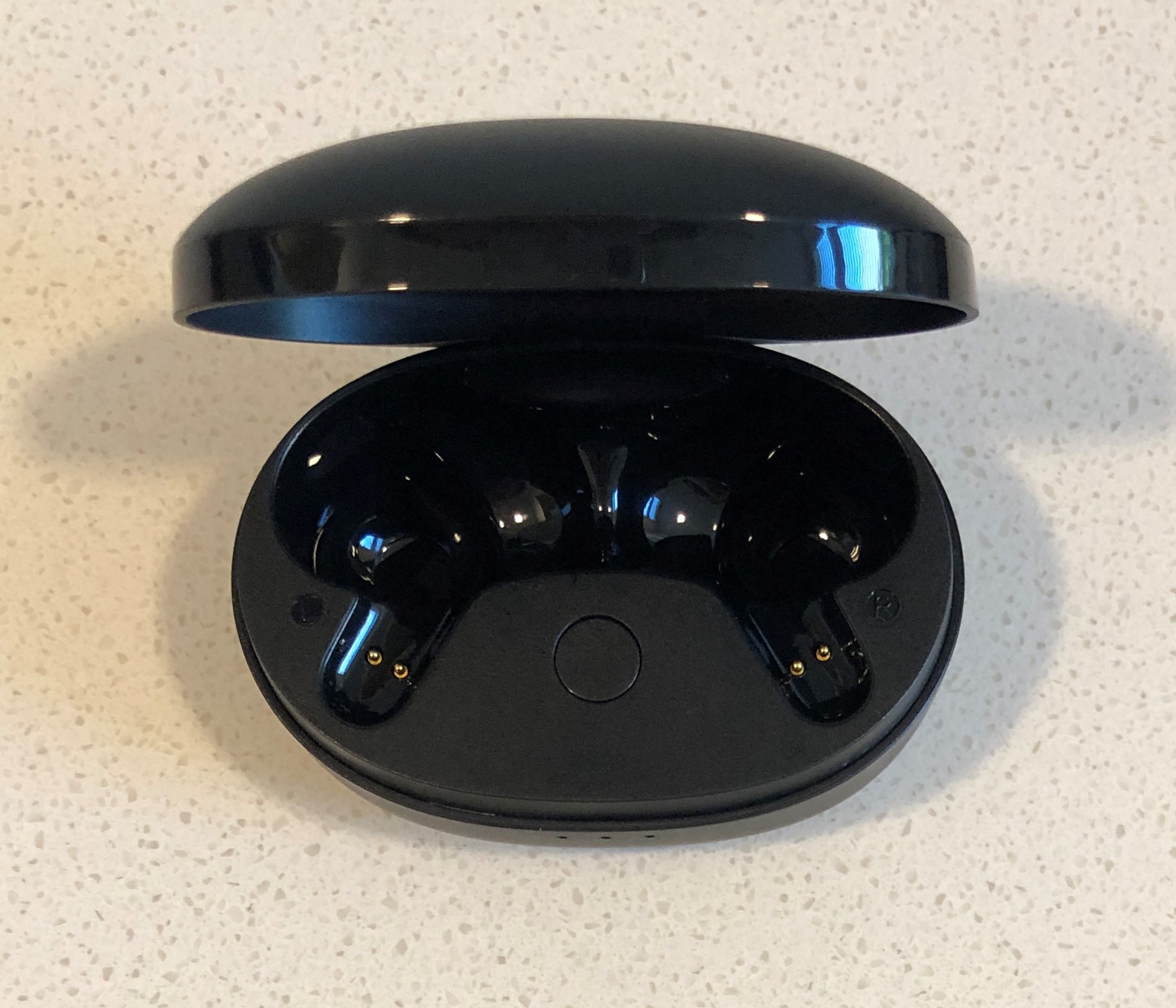 The three indicator lights show the current battery capacity of the case, but there aren't any individual earbud battery indicators like some other cases have.
The case is decently compact and portable. The lid and hinge feels a little flimsy but everything otherwise feels decently sturdy. The case seems perfectly fine for the budget price-point.
Fit and Comfort
The Life P2 Mini has a solid fit – it feels secure, comfortable, and I didn't have any seal breaking issues no matter how I moved my face, head, or jaw around. The fit is a bit on the light and shallow side, as stemmed ovoid earbuds generally tend to be, but the tips feel nicely secure and locked in.
Isolation
The Life P2 Mini does not have any noise cancellation, and the natural isolation is OK but not great. The ovoid stemmed design tends to not give much good natural isolation, and maybe the P2 Mini is a little better than average thanks to its nicely firm feeling fit, but I'd still put these at a touch below medium natural isolation.
Soundcore Life P2 mini Controls
The Life P2 Mini has touch based controls and they were somewhat unreliable. You kind of have to hit the exact right spot on the narrow backs of the stems with the exactly right kind of emphatic touch for the command to register. To switch the EQ pre-set, for example, you tap the right earbud three times, and in trying to do that it would constantly just pause instead, meaning it only registered two taps, which is the designated pause/play function.
The control schematic is just straight up bad too. There's no onboard volume control, while at the same time there is no single tap command designated to either earbud. Why not make a single tap on the left and right turn the volume down and up a notch? I really have no idea. Other Soundcore earbuds also sometimes have inexplicably silly default control schematics, but if they are compatible with the Soundcore app you can customize the control commands and change the schematic to your liking. But, the Life P2 Mini is not compatible with the Soundcore app.
How to Pair the Soundcore Life P2 Mini
Pairing the Life P2 Mini was easy and straightforward – they automatically enter pairing mode when you lift open the case with them still inside (after the initial charge), and you just choose "Soundcore Life P2 Mini" from the Bluetooth selection menu and you're good to go.
A note before the next section: this page describes how I evaluate the sound quality of headphones and earbuds.
Soundcore Life P2 Mini Test: Does it Sound Good?
The Life P2 Mini has three pre-set EQ modes you can cycle through: "Soundcore signature," "bass booster," and "podcast." Podcast mode is very mid emphasized and is not designed for music, and just about anyone would quickly realize music just sounds wrong with it on, so it's then between the other two.
Soundcore earbuds tend to be very bassy and soft by default, and I honestly thought the non bass "boosted" pre-set might even sound to bassy, but the opposite was in fact true – the "Signature" pre-set bass tuning was noticeably low and its skewed balance made the sound kind of thin, boxy, and shouty. The "bass booster" pre-set also didn't seem to actually add a ton of bass, and of the three it felt the most balanced, so that's the one I decided to go with.
All in all, the Life P2 Mini sound quality is not very good, and there are some more pertinent noticeable issues. There were certain notes and instruments in my usual listening test playlist that sounded off. Wind and organ style pitches at a specific spot, around 400-500 Hz, had a strange stutter or flutter or something that almost sounded like an added vibrato, or like the volume was cutting out for a split second. I really wanted to be sure of this so I carefully listened to this specific range (or so) with multiple songs and I indeed kept noticing this issue.
Additionally, there were just some weird signal issues – strange cutouts and clips, phantom airy tones, and other things that are kind of hard to describe, but I know they are there because I have done hundreds of listening tests on over a hundred different products with my playlist, and as soon as I heard them my brain immediately said "something is wrong with the song here."
I really didn't see the point of continuing an in depth test or review, because even when these issues weren't present the sound quality is mediocre at best.
If The Life P2 Mini Really Has Major Issues, Why Does it Have Such Positive Overall Customer Review Scores?
If you Google it and look at the various star or out-of-ten ratings, they're apparently very strong, and not at all indicative of there being any major issues you would think. So what's the deal then?
I really couldn't say in this specific case, other than to just reiterate that customer reviews in general are not a very reliable correlator with actual sound quality, and why that is is something I've discussed at length.
I did do some digging though and was able to find at least one relatively recent review that described the same specific issues that I experienced:
Is the Soundcore Life P2 Mini Worth Buying?
Soundcore earbuds tend to have some tuning issues out of the box, but, they can generally be fixed with some simple EQ adjustments with their app. But, the Life P2 Mini isn't compatible with the app. Even if it was, I don't think the sound issues I described above can be fixed with EQ. There's something wrong with the pre-sets or even the physical design possibly that's causing weird sound issues.
With that on top of the subpar touch control usability, I think it's safe for me to call this product a dud. Duds do happen in the audio world from time to time, even from the respected "good" companies. And Soundcore is a decent company overall that makes some great and competitive products in the TWS niche. The Life P2 Mini appears to be discontinued anyhow because it's not listed on the Soundcore Product page as of the time of this writing/update.
The selection and competition in the budget TWS earbud niche has quickly become vast in the last few years, and is still growing. At this point there's just no reason to not go with one of the several competitors that's good all around. See the links below for some such alternative recommendations.
Relevant Articles
• Is Soundcore a good audio brand?
• Our current picks for the overall best budget true wireless earbuds