Written by Pete Anthony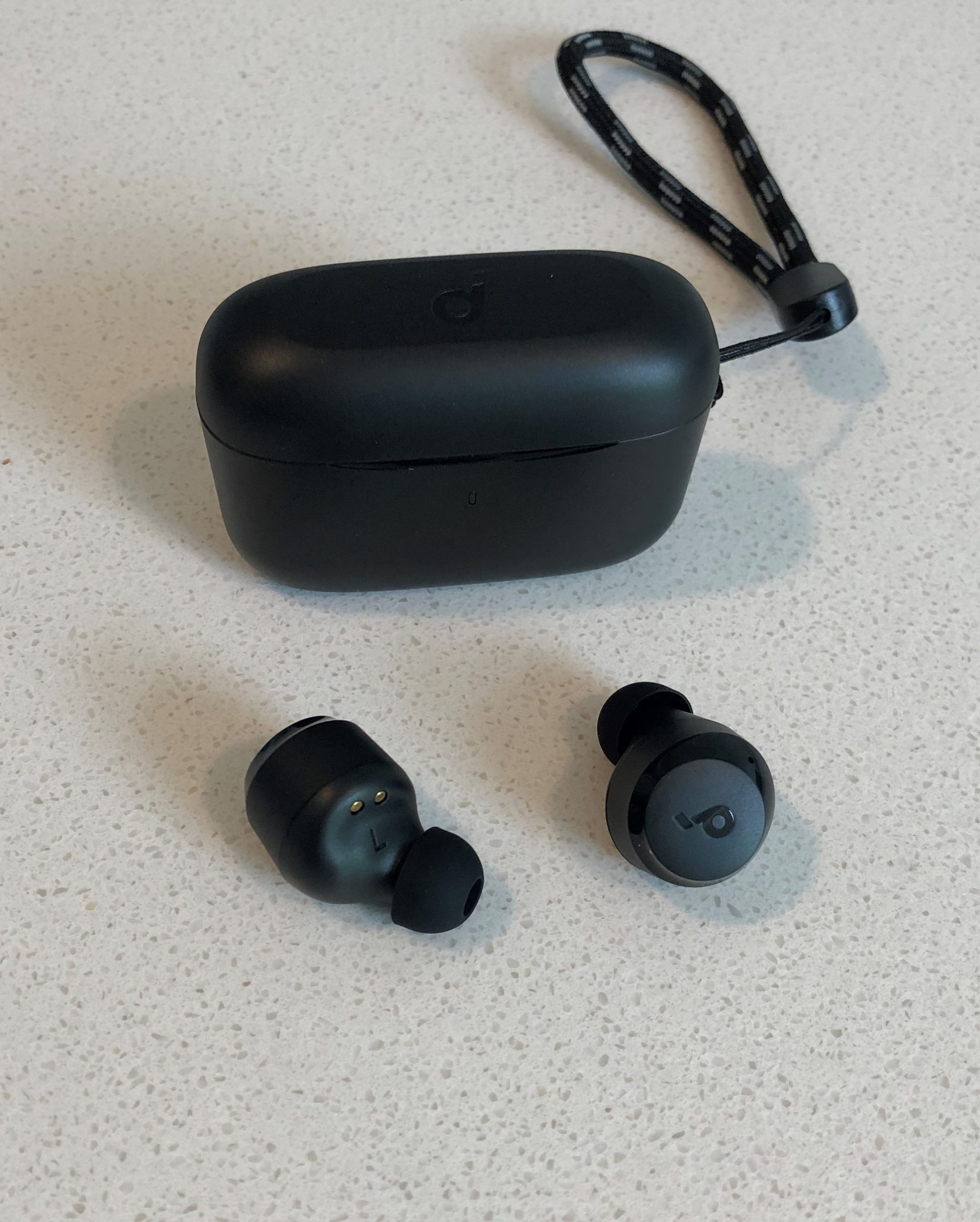 Soundcore A20i Specs and Features at a Glance
Released: April 2023
Price-point: budget-tier (around $25)
Design/Driver style: stemless contoured housing, single 6mm dynamic driver
Purported battery life: 9h earbuds, 28h total with case recharges
Bluetooth version 5.3
Weatherproofing: IPX5 certified – water resistant up to moderate splashing, no protection against ingress of dust or debris
EQ app compatibility: yes (but only pre-sets)
Noise cancellation/transparency modes: no
Warranty: 18 months
Does the Soundcore A20i Have a Good Charging and Carrying Case?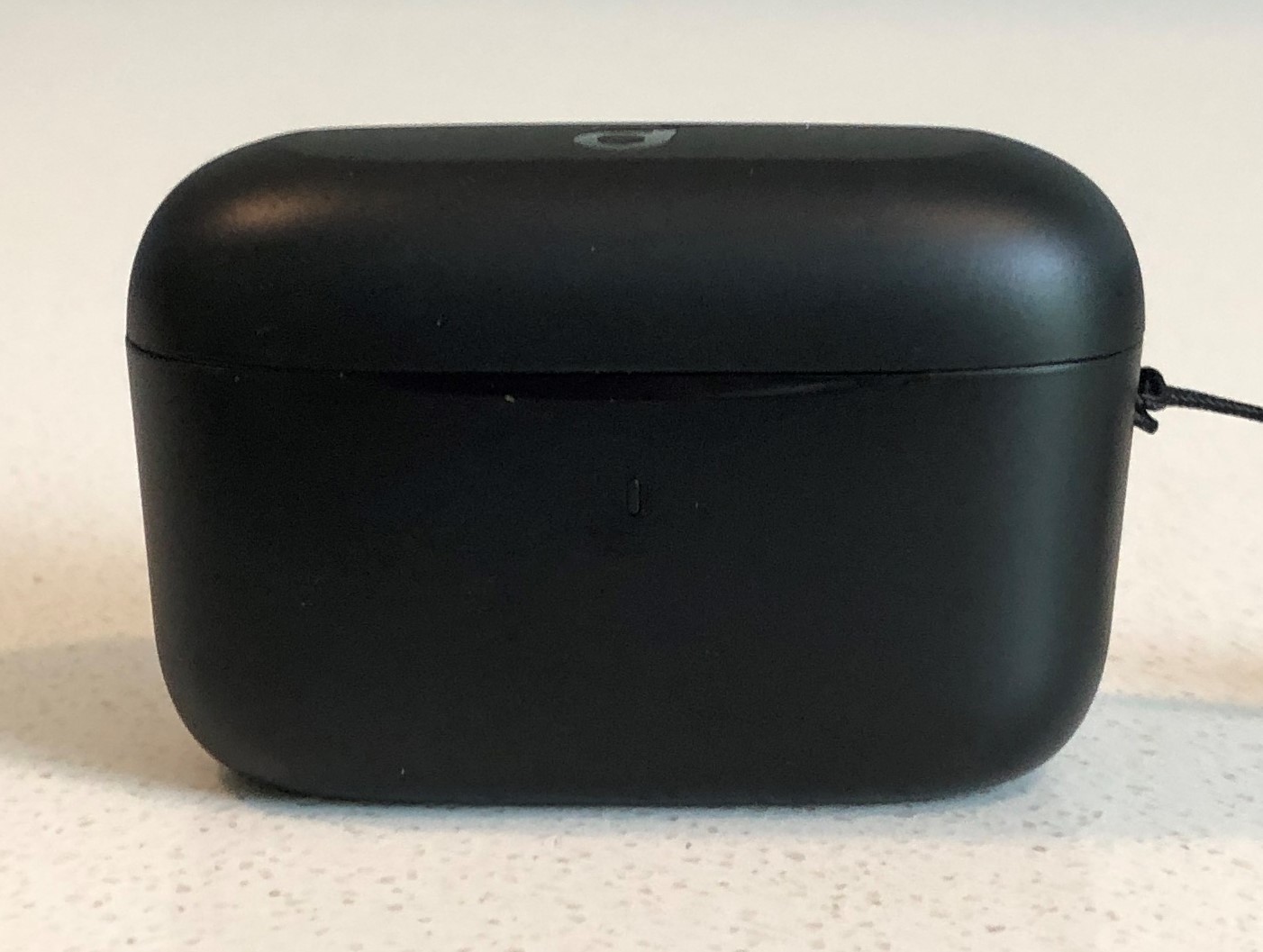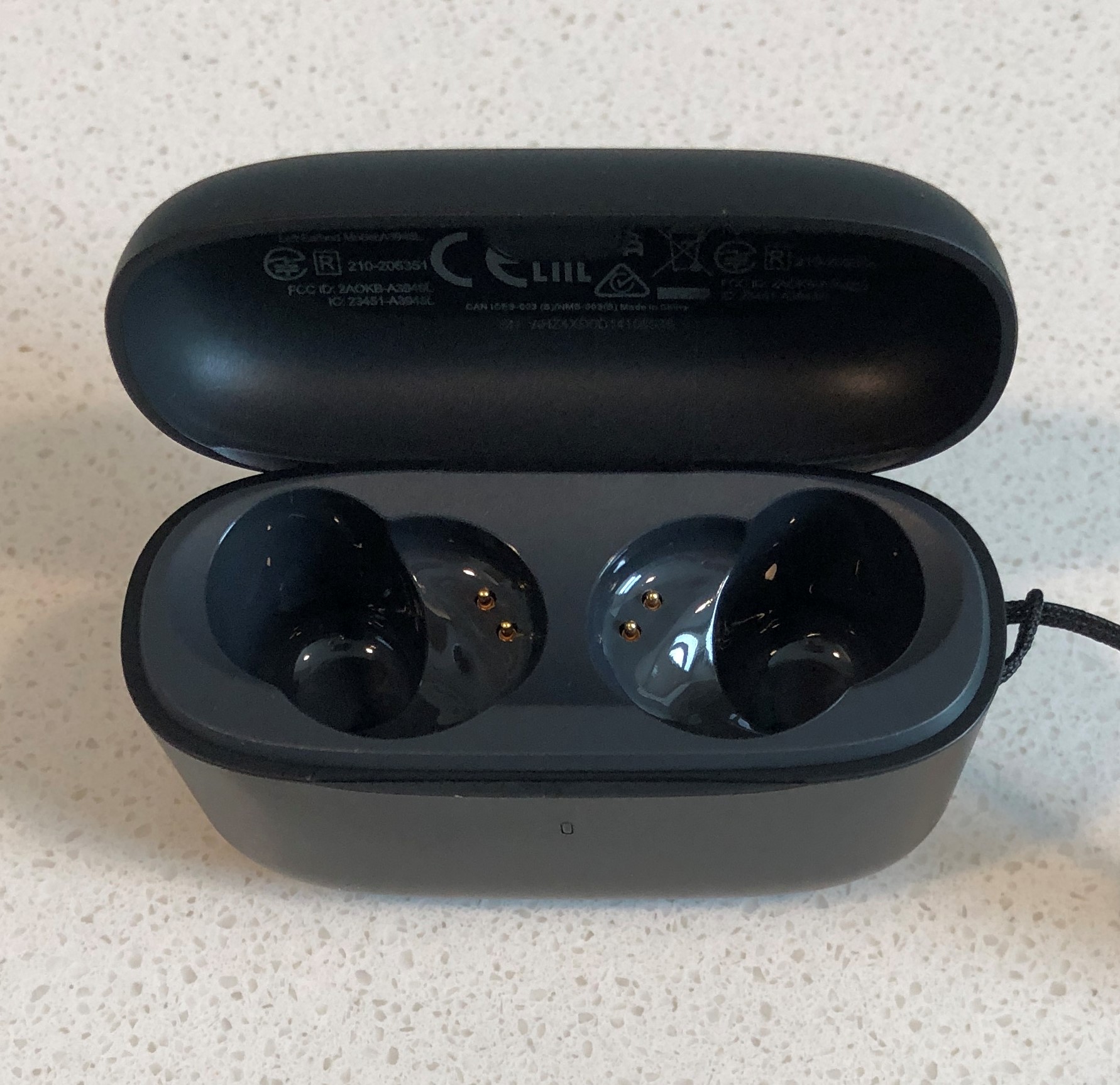 The case is nicely light, thin, and compact, and the rounded edges make it very pocket friendly. It also has the lanyard hook and comes with a small carrying rope. The case itself is a bit thin and flimsy – and the lid hinge can bend pretty easily, and the walls bow inward with a moderate amount of pressure.
It's about on par with a typical case you get with budget earbuds and seems passable.
Does the Soundcore A20i Have Good Fit and Comfort?
The A20i fit is OK feeling but not great. The fit feel is on the shallow side, with pressure exerted on the concha and tragus rather than the outer ear canal. I had to go with the largest tips in order to create a proper seal, and even then they felt finnicky, and it took some fuss to figure out how to get the earbuds into a secure position and for them to stay there.
You have to push them straight in at the bottom and kind of angle them out at the top rather than do the usual push, twist, and lock. Nevertheless, I was able to eventually achieve a seal that didn't break when I moved my head, face, or jaw around, and the earbuds seemed to stay securely in place.
Once I figured out how to "lock" them, taking the A20i earbuds out and putting them back in is actually very simple and easy.
I'm not a fan of the included rough/matte style tips – they feel a little harsh on the skin and don't give that nice feeling of soft stick like a more sheen and gummy style tip does. Also, I think people with larger ears might find that the included Soundcore replacement tips might not be big enough. I've noticed and said the same thing in some of my other Soundcore earbud reviews.
Does the Soundcore A20i Have Good External Noise Blocking?
The A20i does not have any active noise cancellation or transparency modes, but despite the shallower style fit the natural isolation is actually decent – I'd put it at a solid medium. I'd say these will be perfectly fine for basic commuter use, but might fall short in noisier environments.
Relevant reading: what is the difference between isolation and active noise cancellation?
Does the Soundcore A20i Have Good Controls That Are Easy to Use?
The A20i has touch based on board controls, and Soundcore's current control schematic has all of the basic functions you'd expect TWS earbuds to have in 2023, except one: volume control. As I've already said in other Soundcore earbud reviews, I don't know why they omit this very basic function that I think most people want, especially when other functions are mapped to the same command on both the left and right earbud, which is redundant and pointless. However, if you download the Soundcore app, you can assign volume control to one of the function spots.
When I connected the A20i to the Soundcore app I was prompted with a firmware update, and I'd definitely recommend getting up to date firmware with any TWS earbuds. The update process was a little buggy though – it got stuck at the "device is restarting, this will take a while" screen, and when I eventually exited out of the app the update did not go through. I tried again, and got stuck on the same screen, exited out again after I couldn't stand waiting any longer, and the update somehow went through this time.
The A20i housing has fairly large flat backs that are easy to find with your finger, and while touch based earbud controls can sometimes be somewhat finnicky and unreliable, I was able to execute commands easily and consistently with the A20i. There are also distinct beeping noises that sound for the single-tap, double-tap, and press-and-hold function spots, meaning, whatever command (volume, pause, ect.) you assign to that spot will generate that specific beeping noise. I initially thought there was weird lag issues with the touch controls, because it sounded like songs would lose a second or two when I tracked or changed the volume, but I eventually realized the earbuds simply mute the media to play the function's "beep" when triggered. It sounds a little weird but it's apparently designed that way for some reason.
Pairing the A20i to my device was easy and straightforward – just take both of the earbuds out of the charging case after the initial charge and they will automatically enter pairing mode (but in this case it took several seconds for that to happen for some reason), then simply select "soundcore A20i" (curiously lower cased) from the Bluetooth selection menu and you're good to go.
A note before the next section: this page describes how I evaluate the sound quality of headphones and earbuds.
The Important Question: Does the Soundcore A20i Sound Good?
The A20i, like some of Soundcore's other latest budget releases, does not sound that good out of the box – it's very bassy, noticeably muffled, and the balanced is skewed towards the bottom with recessed mid-highs and highs. The default "soundcore Signature" (also curiously lower cased) tuning is just frankly bad, and I've said the same thing in some of my other Soundcore product reviews.
The good news is you can choose one of many alternative EQ pre-sets in the app, but the bad news is that – for whatever reason that I don't understand at all – you can't do a custom EQ profile with the A20i earbuds. It's strange because the app can do custom pre-sets with other Soundcore headphones.
In any case, you're stuck with choosing one of the alternative EQ pre-sets and hoping it sounds satisfactory. Most of them honestly sound worse, for music at least, except the "Treble Booster" pre-set which I ended up going with.
With the best EQ adjustments that are apparently possible with the A20i, it did sound noticeably better. Sloping up the trebles got rid of the obvious muffling and improved the accuracy considerably – percussions and other mid/high frequency instruments sounded relatively normal. The balance is still off though – too bassy, with some hollow/boxyness because the low mids and mids are still to emphasized in my opinion. So, the vocals sound a little thin, flat, and far away, and the clarity is not quite there.
The bass extension is fairly average for a budget single 6mm dynamic driver – the drops I normally test rolled off and jumped back a little bit, but managed to stay relatively consistent. The bass tone was about on par with the general sound quality overall: ok, but still a little loose and muddy with the best EQ pre-set (in my opinion at least).
I do really think I could easily fix or significantly minimize the remaining issues if I could just do a custom EQ profile and make a few small tweaks: peaking the mid-highs a little more, taking a little more off the mids and low-mids, etc. Why is it that the Soundcore app can't do custom EQ profiles for the A20i and some of their other earbuds? I don't see any reason why that wouldn't be possible, and I also think they could add it with a subsequent software and/or firmware update. Maybe they will? If they did, I'd certainly be willing to readdress the listening portion of this review.
Final Verdict: Is the Soundcore A20i Worth Getting?
The A20i are a passably decent and usable pair of budget wireless earbuds, but the competition in the budget and value price-tiers has become very stiff and quite vast in selection, so it's hard to recommend the A20i when it has somewhat subpar musical sound quality and nothing else that really sets it apart.
Hopefully Soundcore eventually makes all and not just some of their earbuds able to have their EQ fully customizable with the app. I don't see any reason why that cant be done.
Get the A20i wireless earbuds on Amazon (affiliate link)
Popular Comparisons
For those who are curious how the A20i fares against similar and popular competitors:
• Soundcore A20i vs Soundcore Life A3i
• Soundcore A20i vs Soundcore P20i
Relevant Articles
• Is Soundcore a Good Audio Brand?
• Our current picks for the overall best budget true wireless earbuds