Written by Pete Anthony
The true wireless earbud market has exploded in the last few years, and is projected to continue growing exponentially into the future. It definitely seems like everyone is wearing them nowadays and that wires and 3.5mm plugs are going to the wayside.
While TWS earbuds used to be a prohibitively expensive luxury with limited selection, now there are hundreds of viable products to choose from, from a wide variety of brands and at a wide variety of prices.
The "value tier" price-point, which is what I call headphones in the roughly $50 range, is an interesting place to be – truly decent fidelity is possible, competition is stiffer than ever, and there are a lot of neat available features like active noise cancellation and app compatibility to name a couple.
So, there's a lot to choose from, but $50 is a big enough amount of money that you don't want to throw it away on any old pair of earbuds, and you're probably wondering which ones are the best. Well you're in the right place – that's what I'm going to break down here.
Why Listen to Me? A Preliminary Bit About The Author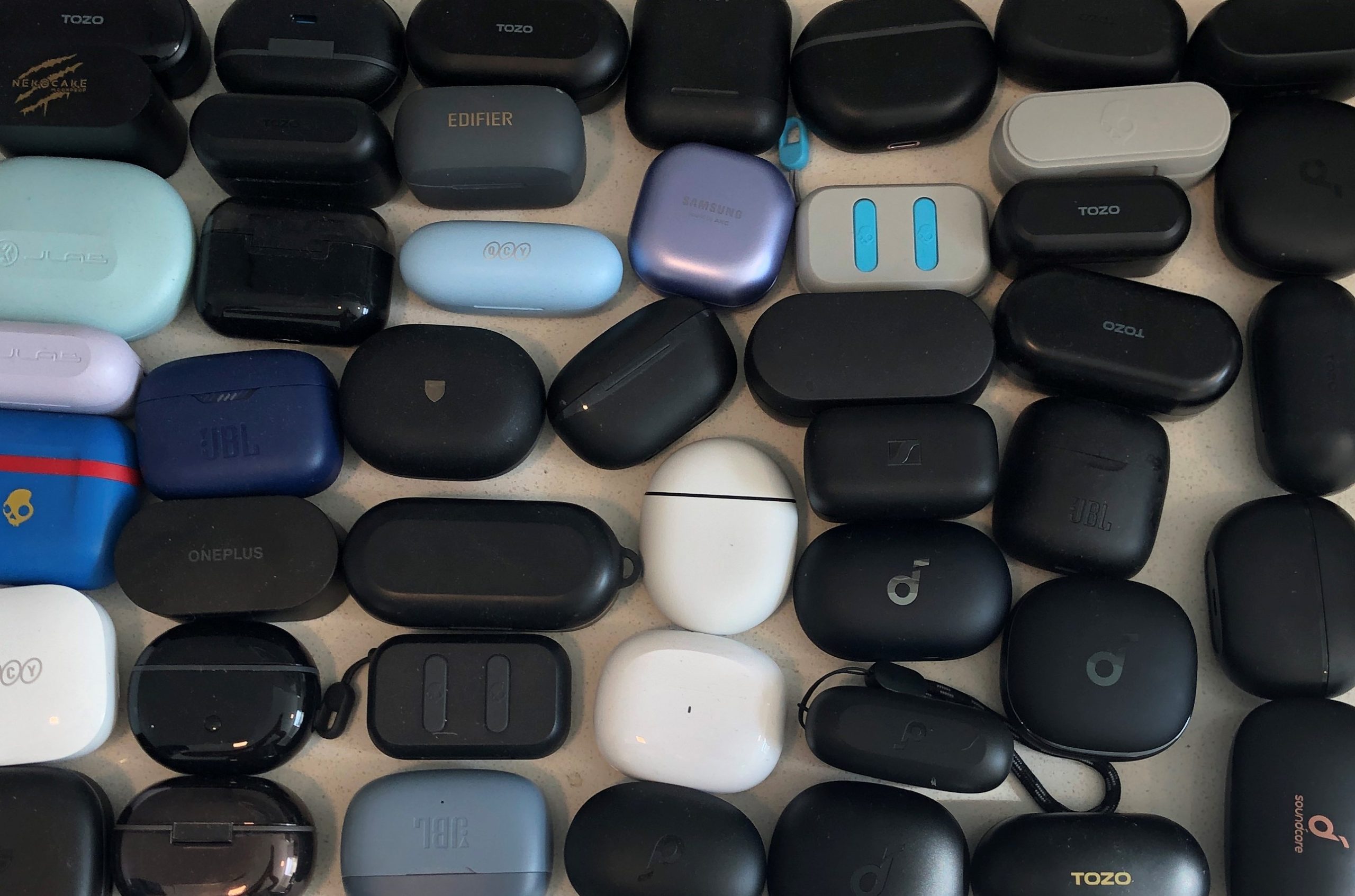 To date, I have listened to, tested, and published reviews for well over 100 different pairs of headphones and earbuds, and most of them have been the more popular and non-expensive products, including pretty much all the currently popular wireless earbuds.
While most of the major publications focus their discussions on audiophile tier gear that often costs hundreds of dollars or more, the amount of objective information on non-expensive gear – which is what most regular consumers are interested in – is still quite lacking. Over the years, both as a professional reviewer and as a regular consumer, I've developed a good sense of the kind of products that most regular people want, without breaking the bank.
Makeitsoundgreat.com also perpetually updates its best-of articles, so you can be sure the information you'll see here is current.
What Are So Called "True" Wireless Earbuds?
For those who don't know yet: true wireless earbuds, sometimes abbreviated to TWS (true wireless stereo) earbuds, have zero cable – no cable to connect to a source nor cable to connect the earbuds to each other. This means that each earbud can function independently, for example you can take a call with either the left or right bud and leave your other ear open if you want. True wireless earbuds also generally come with a carry case than can also hold a charge and give the earbuds 2-3 more rounds of full battery life without needing a plug.
What to Look For With Value Tier Wireless Earbuds
These are the mainly important factors in my opinion:
Factor #1 – Good Sound Quality, and With a Style That You Like
While it's unrealistic to expect studio-grade sound quality from a pair of earphones less than $50, the truth is that many companies are getting really good and creating very solid sound on a budget, and in 2023 there's no reason to settle for anything less than very good sound quality. Moreover, on a subjective level, you want to find a pair of earbuds with a specific "style" or sound signature that you personally like, be it warm and bassy, neutral and detailed, bright and crispy, or whatever else.
Factor #2 – Proper and Comfortable Fit
If an earbud doesn't fit you properly and create a seal, then it won't sonically function properly, and if it's not comfortable or secure then you're not going to enjoy using it. While there's a lot of factors that go into an optimal fit, including some unavoidable personal trial and error (all ears are a little different), the mainly influential factors in my experience are: a good ergonomic design that's contoured to the ear shape, long enough nozzles, and good set of included tips with many replacement options.
Further reading: a full guide on earbud fit
Factor #3 – Good Touch Controls and Usability
One of the perks of true wireless earbuds is that you can easily control them without needing to fumble around with your phone or other such source. It's good to have a product with all the basic on-board control functions that you want to have, and that they're easy to execute reliably. Also good here is app support to allow you to customize the controls, which you can do with a lot of wireless earbuds now.
Factor #4 – Battery Life
If you're using wireless earbuds, especially on the go, you obviously want them to be able to last for the duration that you need them to. A decent value-tier true wireless earbud battery length at this point is over seven hours, and a decent charge/carry case at this point should be able to give close to three recharges for a grand total of 30 plus hours of use before you need to plug them in again.
Factor #5 – Durability, Water/Dust Proofing
Many people like using wireless earbuds outside in nature, or while working out, or while doing a myriad of other things that might expose them to the elements or other such wear and tear. Getting earbuds with an official double digit IP code protection rating against dust and water is ideal, but at a minimum you should look for IPX4 certification, which means the earbuds are resistant to sweat moisture and splashing water at a minimum.
Factor #6 – App Support
More and more audio companies are creating apps for their wireless earbuds that can do things like customize the controls and EQ sound profile, the latter of which can make a big difference in perceived sound quality. Ideally you should get a product that is compatible with a good App.
Factor #7 – Good Warranty Coverage
A good warranty means the company is putting its money where its mouth is, and that the product in question, even if it's non-expensive, is still reliable. Most decent/reputable brands offer at least a year of warranty coverage on their budget wireless earbuds, though we've seen some brands do offer longer coverage.
How Important is it For Wireless Earbuds to Have the Latest Bluetooth Version?
Insofar as sound quality is concerned, I don't think the version of Bluetooth really matters, and an older Bluetooth version is not going to bottleneck the sound quality of any pair of wireless headphones. Older versions of Bluetooth get cycled out with the quick product turnover in the earbud market anyhow.
Most of the recent decimal updates to Bluetooth v5 (5.3 is the latest version at the time of this writing/update) improve signal range, power efficiency, and battery life thusly, but don't really do anything significant that could meaningly improve audio fidelity. If you want to be able to use your earbuds unusually far away from your device, like 50-100+ feet, then you might want to try getting something with at least 5.2+ Bluetooth. Otherwise, as long as the product's purported battery life is decent enough for you, any version of Bluetooth 5 it should be perfectly fine.
Further reading: does Bluetooth version or codec matter for wireless headphone sound quality?
The Important Truth About Buying Audio Equipment
The same thing is always said in each makeitsoundgreat.com roundup article:
Product prices can fluctuate significantly in the audio market, and often times for no apparent reason.
Therefore, the "best" product choice often comes down to whatever the best available deal is at the time among the top/popular contenders. It's definitely worthwhile to shop around. One tool that's useful for doing this is Amazon best-sellers lists – they update hourly and these good deals often rise to the top. The table below is populated in real time with data from these best-sellers lists. You'll usually see our picks among them.
Current Amazon Best Sellers – Query: True Wireless Earbuds Under $50
My Current Top Picks
If I were to recommend one product as the overall best value pair of true wireless earbuds available for $50 or less, it would be the TOZO NC9: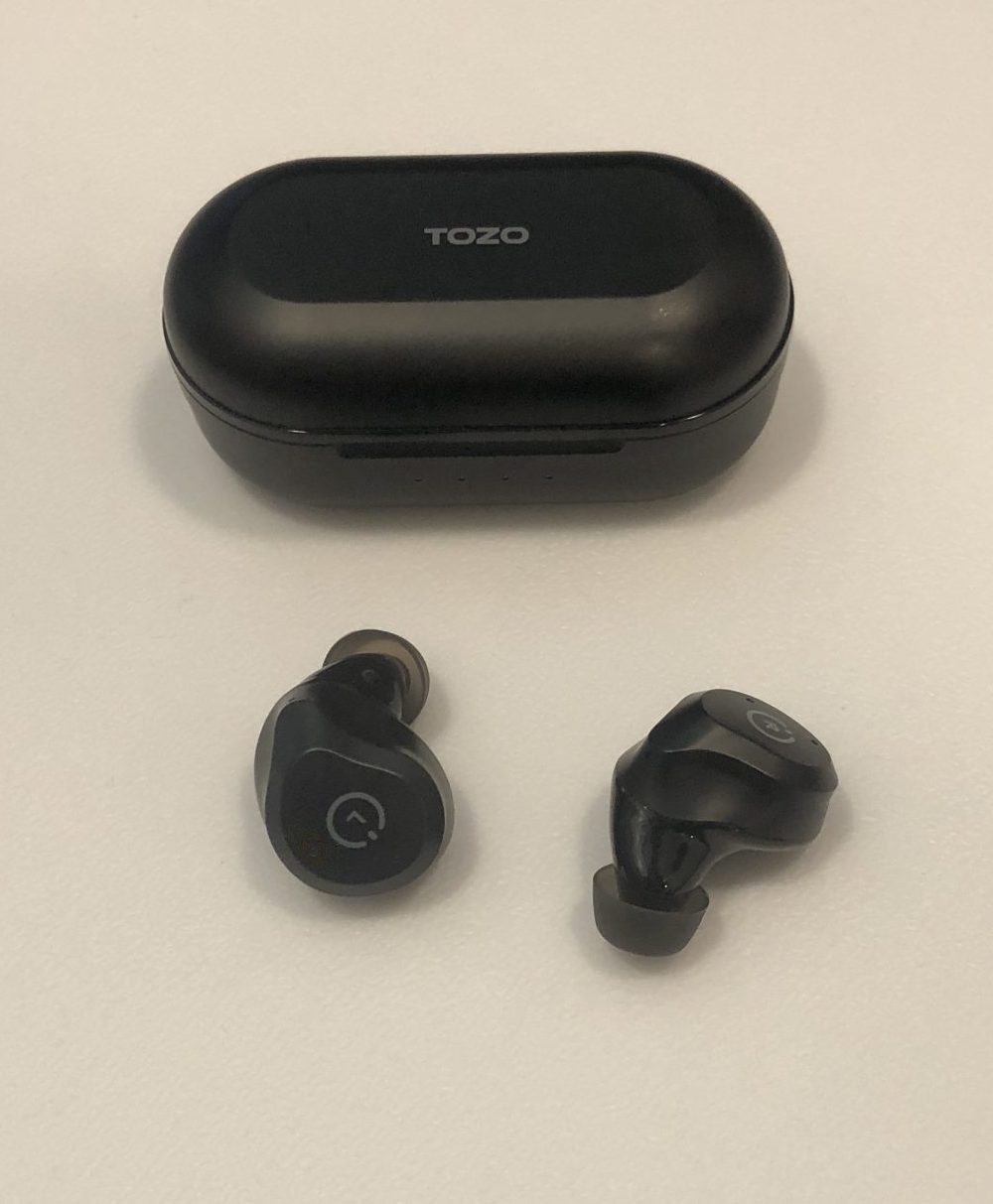 The NC9 has great sound quality, great natural isolation and ANC for maximum noise attenuation, great fit and comfort, and compatibility with the TOZO EQ app for a lot of potential customization.
• Get the TOZO NC9 on Amazon (affiliate link)
If I were to recommend one product that excels with high fidelity, it would be the Moondrop Nekocake: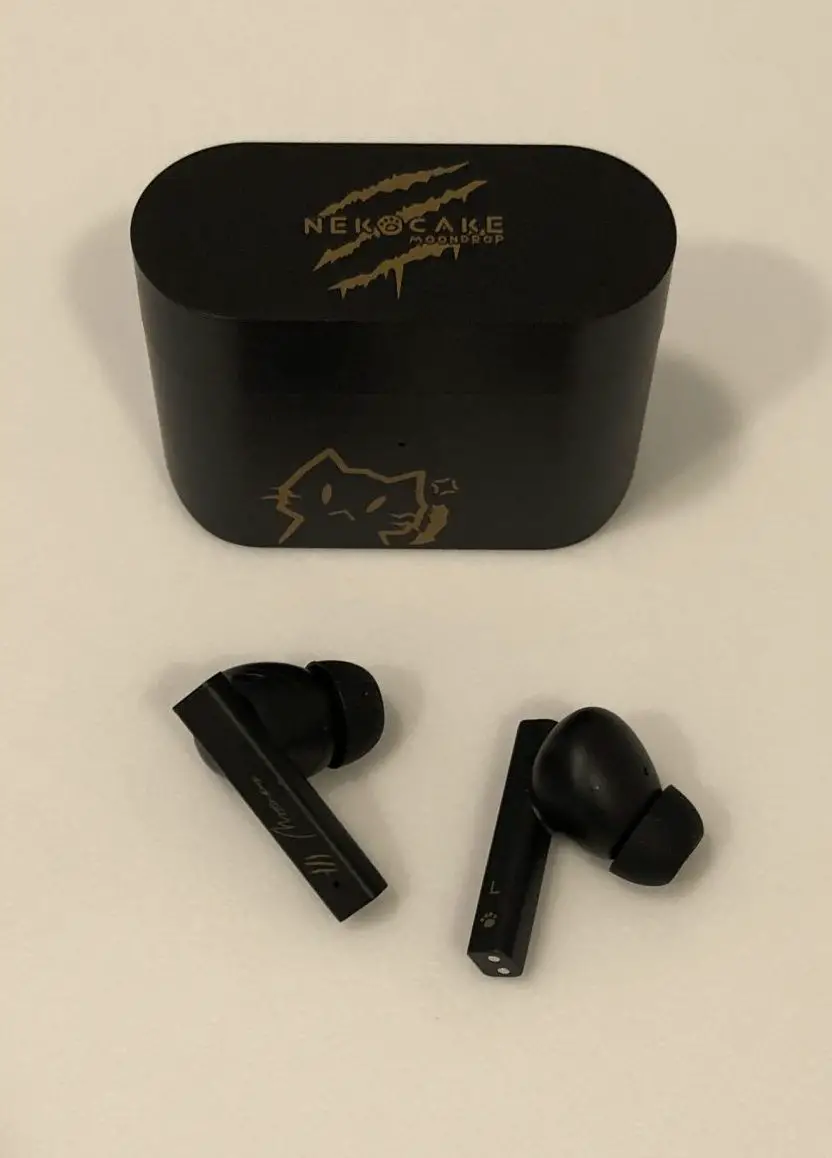 While most true wireless earbuds tend to have bassy Harman Curve style tuning, some people want something more bright and detail focused, and Moondrop is one of the best when it comes to that. The Nekocake has a bright treble emphasized tuning that you don't see too often, and they sound fantastic for how relatively inexpensive they are.
• Get the Nekocake on Amazon (affiliate link)
Relevant Articles
• The best budget tier (under $30) true wireless earbuds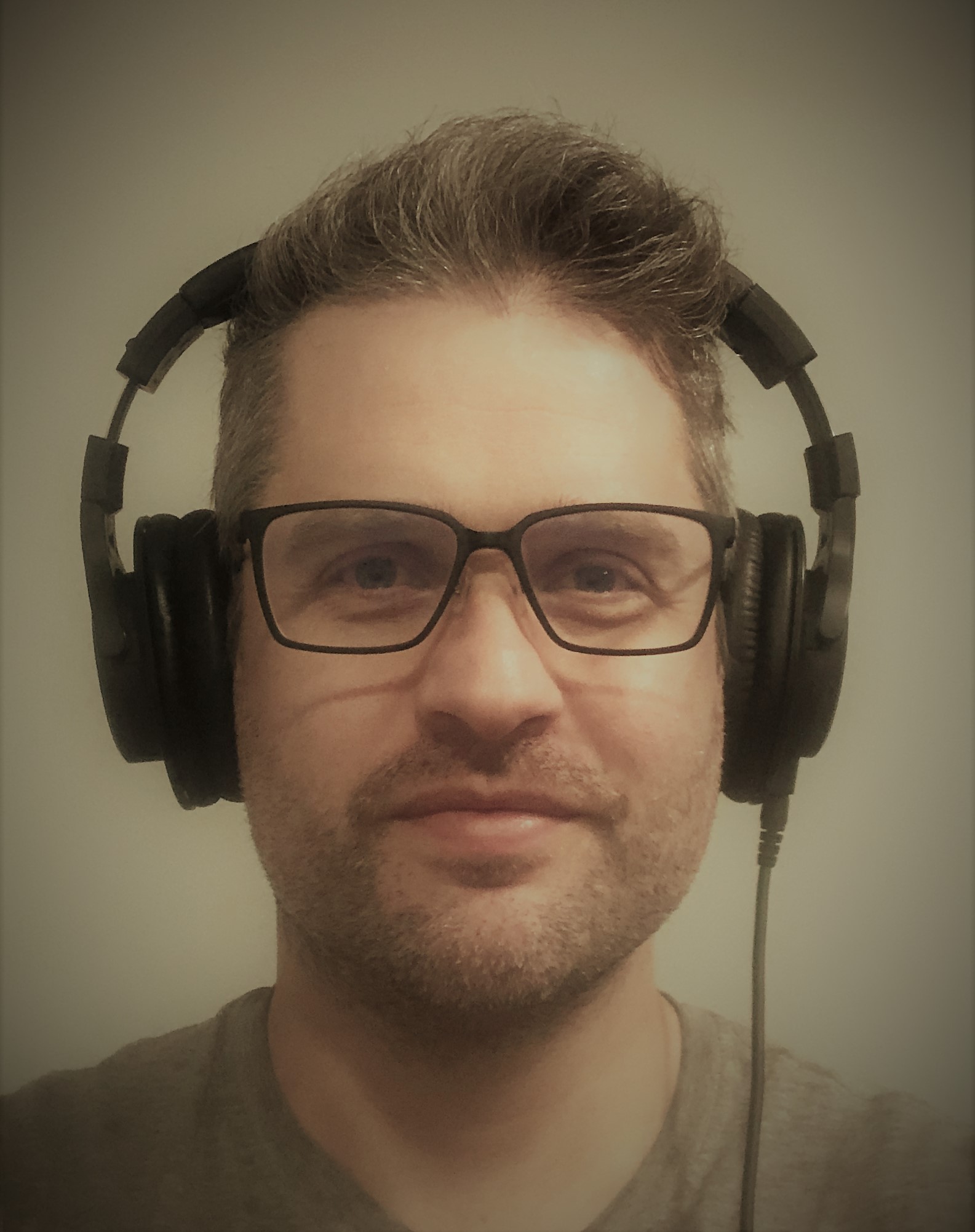 Pete Anthony has had a lifelong affinity for music, and more recently has become an anti audiophile snob who wants great sound to be accessible and enjoyable by anyone. Without needing to break the bank. Read his full author page
here
.