Written by Pete Anthony
Preliminary disclaimer: SoundPEATS was awesome enough to send us a free review unit
SoundPEATS is a lesser known audio company in the mainstream, but they've been producing in the wireless earbud market since its relative infancy. Now, SoundPEATS almost exclusively makes true wireless earbuds – like a lot of audio companies are staring to do – likely in an attempt to capture a market that is growing rapidly.
The new Engine4 is SoundPEATS latest product, slated to first start rolling out tomorrow on June 6, 2023 to people who opt into the early release notice via email subscription (you can sign up here). SoundPEATS sent us and others a preliminary copy of the product and I was definitely interested to get my hands on it and try it out.
Specs and Features at a Glance
Price-point: value tier (around $50)
Design style: coaxial dual dynamic 6mm and 10mm drivers, contoured non-stemmed housing, with flat backs for touch based controls.
Purported battery life: 12.5h on the earbuds, 43h total with recharges from the case.
Bluetooth version: 5.3
Active noise cancellation/transparency modes: no
Weatherproofing: IPX4 (moisture resistant, not resistance to ingress of dust/debris)
Warranty: 1 year
Charging/Carrying Case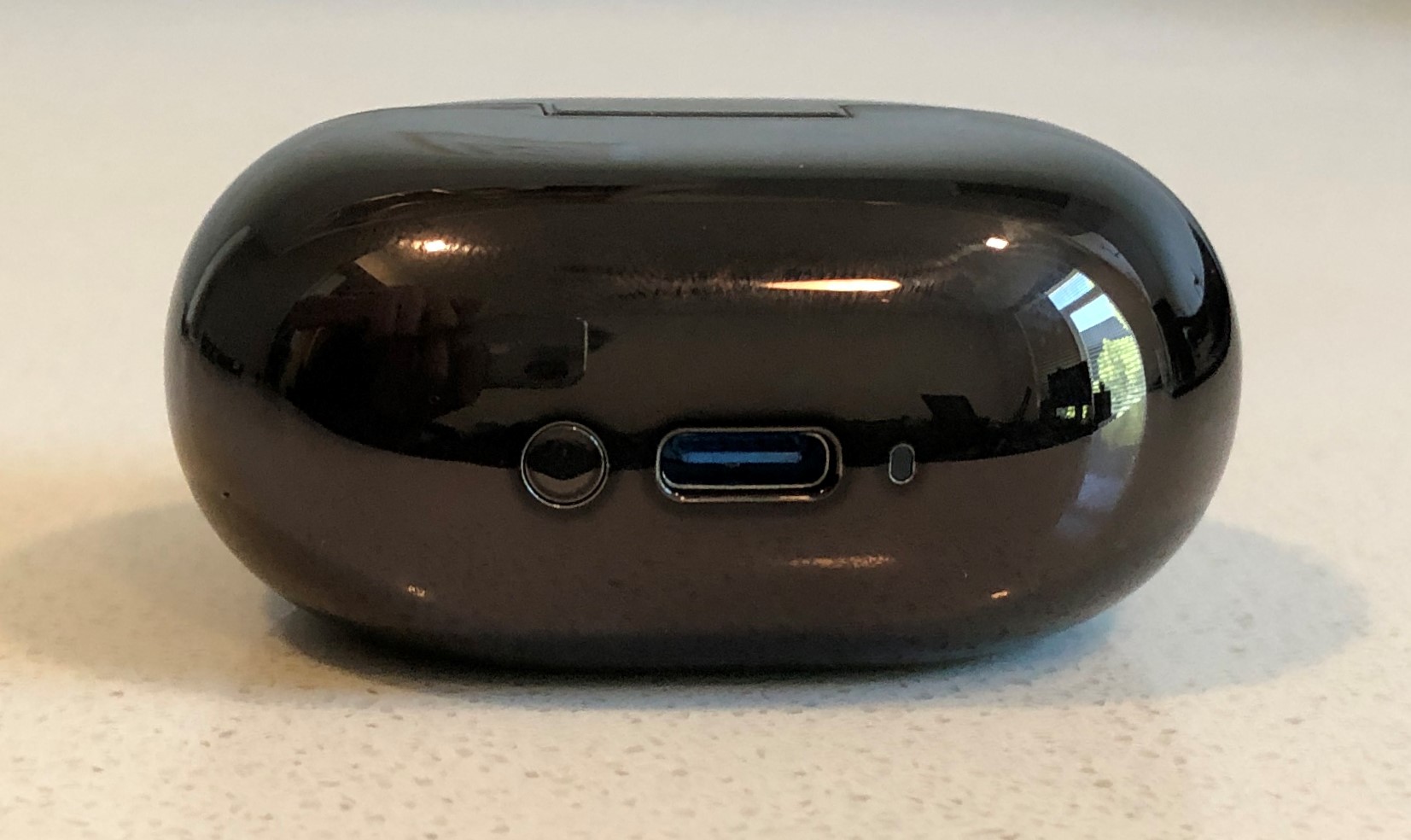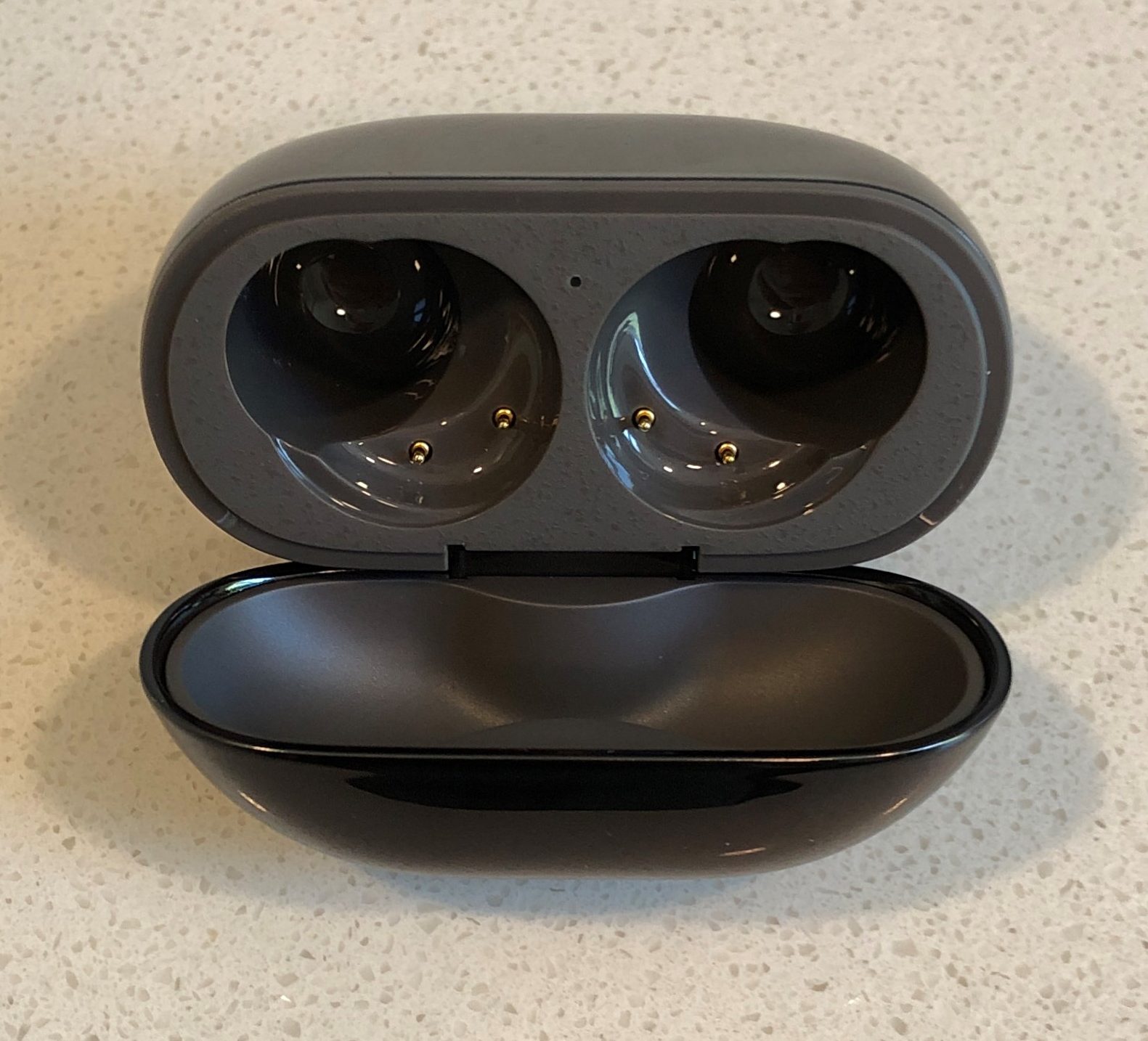 The Engine4 case is pretty much the same as every other SoundPEATS TWS product – it has the flattened pill shape and is nicely compact and pocket friendly. The exterior and lid seems a little thicker and sturdier than some of the other similar SoundPEATS cases that I've reviewed, but the lid hinge is still a little bendy and flimsy. For the value tier price-point this case seems decent enough.
One minor complaint is that the buds are actually a little hard to pull out of the case from their magnetically snapped in spots, in spite of the sides having some knurling that's presumably for grip. It's because the sides kind of angle inward towards the backs and are a bit hard to pinch as a result. But, I'd rather deal with this than a housing that might have an inferior in-ear fit or sonic performance.
Fit and Comfort
The fit is a bit on the light and shallow side for non-stemmed housing, so I opted for the larger tips (I'm usually a medium-ish guy), and those seemed to sit comfortably and securely while feeling fully flush with the bottom/inner portion of the concha.
The seal didn't break at all for me no matter how I moved my head, face, or jaw around. I did feel like the buds moved very slightly if I smiled wide enough, and made me feel like I wanted to adjust them back into place a little bit. I'm not sure if that was just sort of a phantom sensation though.
Adjusting the buds and taking them off and putting them back on felt easy enough. The sides have some knurling to make gripping them with your fingers a little easier.
All in all I'd say the Engine4 fits well, but I think that people with larger ears might find that the included tips aren't quite big enough.
Isolation
The Engine4 does not have active noise cancellation or transparency modes, but the natural isolation is actually quite good. I'd put it around medium-high, definitely better than average at this price-point.
Usability
The Engine4 has a touch control schematic that is easy to use and has all the functions you'd expect with wireless earbuds in 2023. Touch controls with wireless earbuds can sometimes be finnicky but I found the Engine4 commands to be responsive and reliable.
Also, SoundPEATS added a backtrack function to the Engine4! This is something that has been missing in some of their other products – and I have no idea why they would omit it as I have repeatedly said in other reviews – but, it looks like they are listening to feedback and adding in the features that people want. That's a good sign when a company does that.
Pairing the Engine4 was easy and straightforward, just open the case after the initial charge with the buds inside and they'll automatically enter pairing mode. Select "SoundPEATS Engine 4" (with a space before the number curiously as opposed to the product title) and you're good to go.
A note before the next section: this page describes how I evaluate the sound quality of headphones and earbuds.
The Important Question: Does the SoundPEATS Engine4 Sound Good?
There was one issue that I noticed out of the gate, and while I wouldn't call it a huge issue it's also not insignificant – there was some audible feedback from the Bluetooth signal in the right earbud, kind of a fast and static sounding beep noise that would come and go in like 1-2 second increments. It seemed to fall out of perceptive notice once I started the music, but, I could see this becoming annoying in the moments of silence. I connected the Engine4 to two separate devices and had this exact same issue, so it's definitely a problem with the buds and not my device(s). I've looked at some other reviews that have also mentioned connection issues with the Engine4, so this might be something that SoundPEATS needs to flesh out as they roll out units with the full product release.
HOWEVER, there was an available firmware update for the Engine4 in the SoundPEATS EQ app, which is interesting since these earbuds aren't even fully released yet, and when I updated mine I think the weird noise went away, so maybe they fixed it. The firmware update was also described as "upgraded and optimized acoustic parameters." I don't know what that means really, but maybe they did improve the tuning.
Now then, lets get to the actual sound quality:
I think the Engine4 sounds very solid relative to its price-point. The out of the box tuning sounds decent, and better than some of the other popular SoundPEATS earbuds. The clarity and separation is good, but the tone is a little boxy in the middle and the highs are a little removed and lack crispness. The issue is the default "SoundPEATS Classic" EQ profile – it's just not that good, which I've also said in a few other reviews. So, into the EQ app I went to try and improve the balance: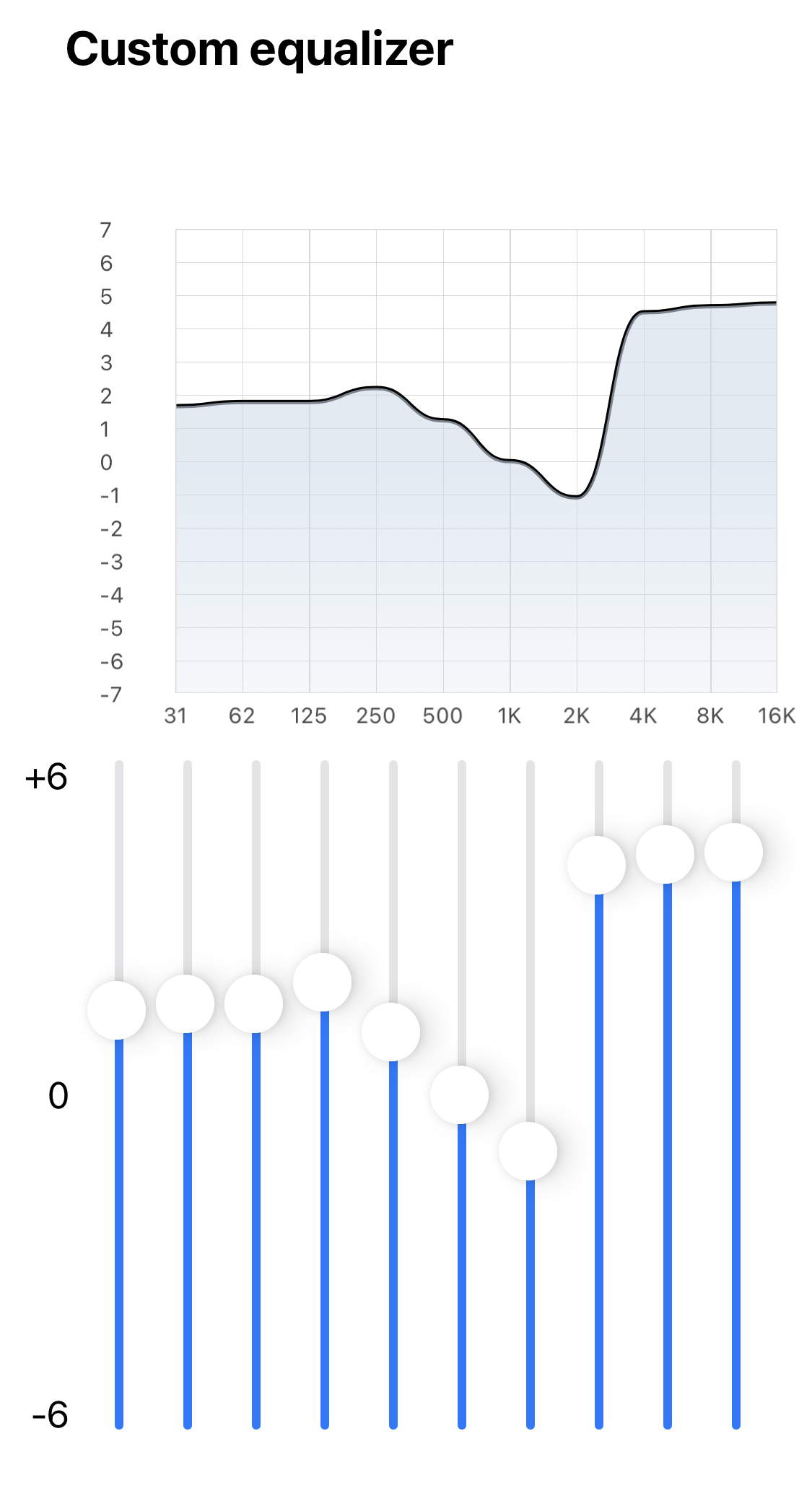 The boxy and hollow sensation coupled with removed vocals and lack of details is usually a result of the response curve being a little too flat. I bumped up the mid-highs and bass and took the low-mids down a bit, making the curve look more like a Harman shape, and the sound definitely improved – all those initial issues went away and the Engine4 had a nicely detailed, vibrant, but still nicely smooth and airy tone. The accuracy, which was already decent, became excellent in my opinion.
The bass quality is decent, and the bass extension is OK I'd say – there was a little roll off and tone loss with the drops I normally test, even when I tuned up the bass in the EQ app.
All in all I think that, with EQ tuning, the Engine4 has potential to sound best in class at its price-point. A coaxial dual dynamic driver is a fairly unconventional design choice, and probably pretty tough to pull off well, but SoundPEATS seems to have done it with the Engine4.
Final Verdict
The Engine4 is a comfortable and easy to use pair of true wireless earbuds with a focus on fidelity, so if you're looking for a pair of wireless earbuds that will really make your music sound the best that a non-expensive pair of headphones can, then I'd say the Engine4 is a a solid choice. That said: I strongly recommend downloading and using the SoundPEATS EQ app because the default "SoundPEATS Classic" tuning is just not that good in my opinion.
If you'd rather not deal with EQ tweaking, then there are probably better choices that sound a little better out of the box. You'll also have to choose something else if you want active noise cancellation and transparency options.
Get the Engine4 wireless earbuds on Amazon (affiliate link)
Relevant Articles
• Is SoundPEATS a good audio brand?
• The best value tier (under $50) true wireless earbuds