Written by Pete Anthony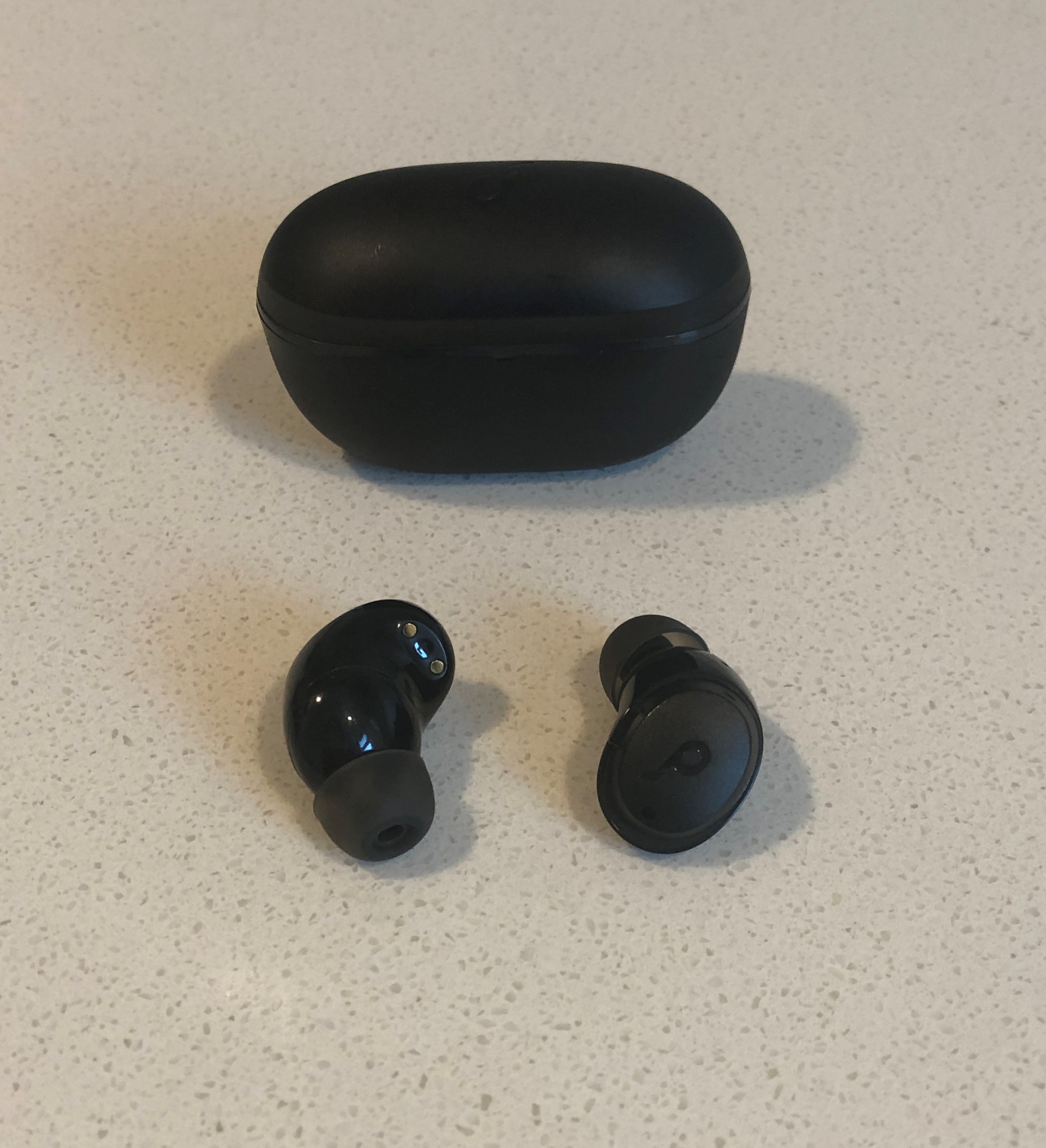 Soundcore is the relatively new audio subsidiary of Anker Electronics, who has produced a number of industry leading and popular headphones and portable speakers over the last several years. Now, Soundcore produces mostly TWS earbuds, as a lot of audio companies are pivoting to given how quickly and massive the market has and will continue to grow.
The Life A3i is one of a number of budget oriented wireless earbuds that Soundcore released in 2022. It is a stemless earbud that features a unique design and control schematic, active noise cancellation, and fidelity focused EQ adjustability – all for a fairly competitive and inexpensive price.
Soundcore Life A3i vs Dot 3i – Is There a Difference?
As far as I can tell, the Life A3i and Life Dot 3i have no differences and are in fact the exact same product, but are just sold under a different name, and apparently with a slightly different box. They otherwise have the same specs and same design:
Why did Soundcore decide to do this? I honestly don't know, but audio companies do sometimes sell the same product under two more more different model names, and usually so in different global regions.
In any case, this review of the Life A3i is also effectively a review of the Life Dot 3i.
Soundcore Life A3i Specs and Features
Released: Jan, 2022
Price-point: value-tier (around $30-60)
Design/Driver style: non-stemmed, 10mm single dynamic driver
Purported battery life: 9h earbuds; 36h total with case recharges
Bluetooth version 5.2
Weatherproofing: IPX5
EQ app compatibility: yes
Noise cancellation/transparency modes: yes
Warranty: 18 months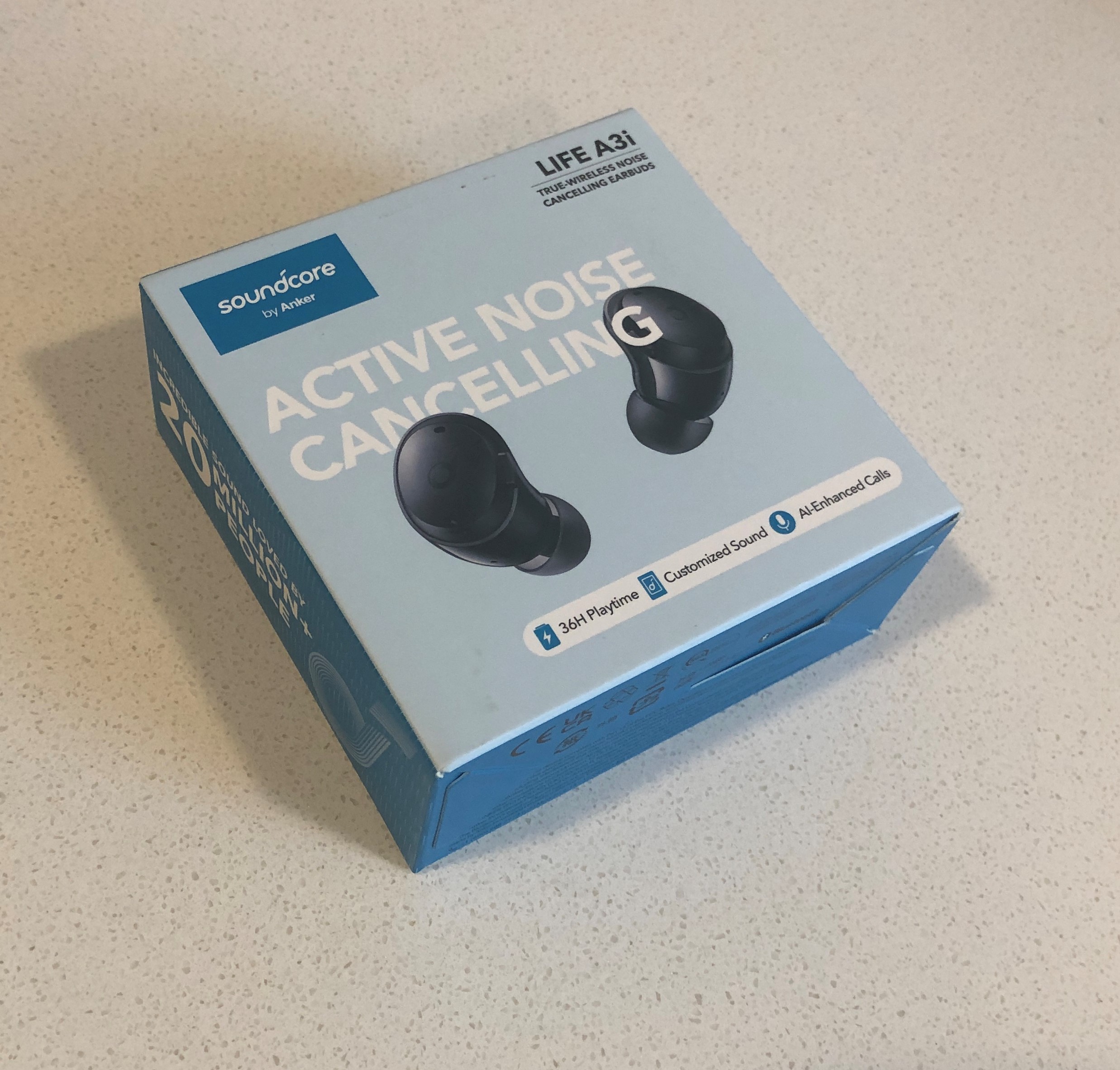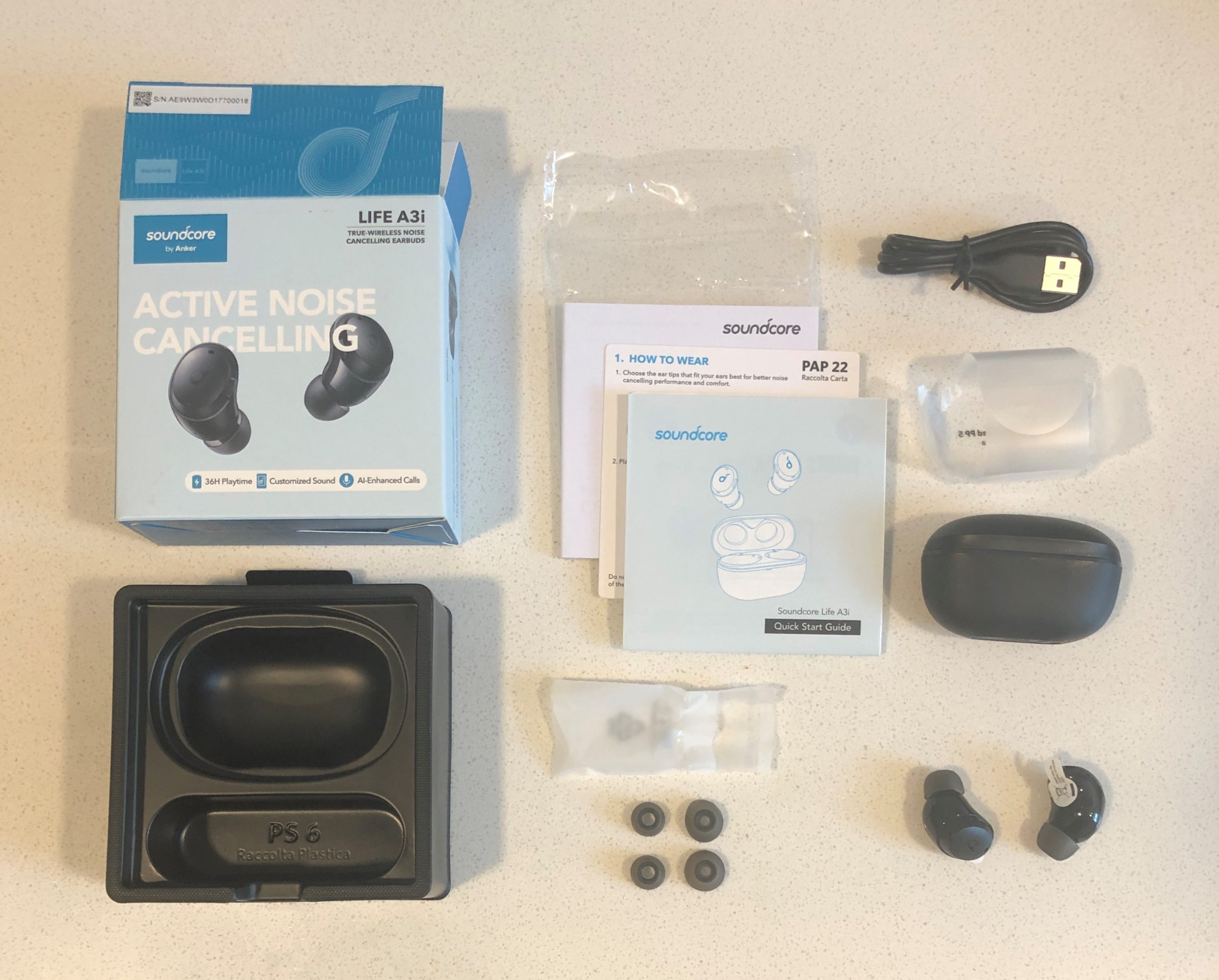 Pretty basic packaging, but seemingly sufficient enough to keep everything safe in transit.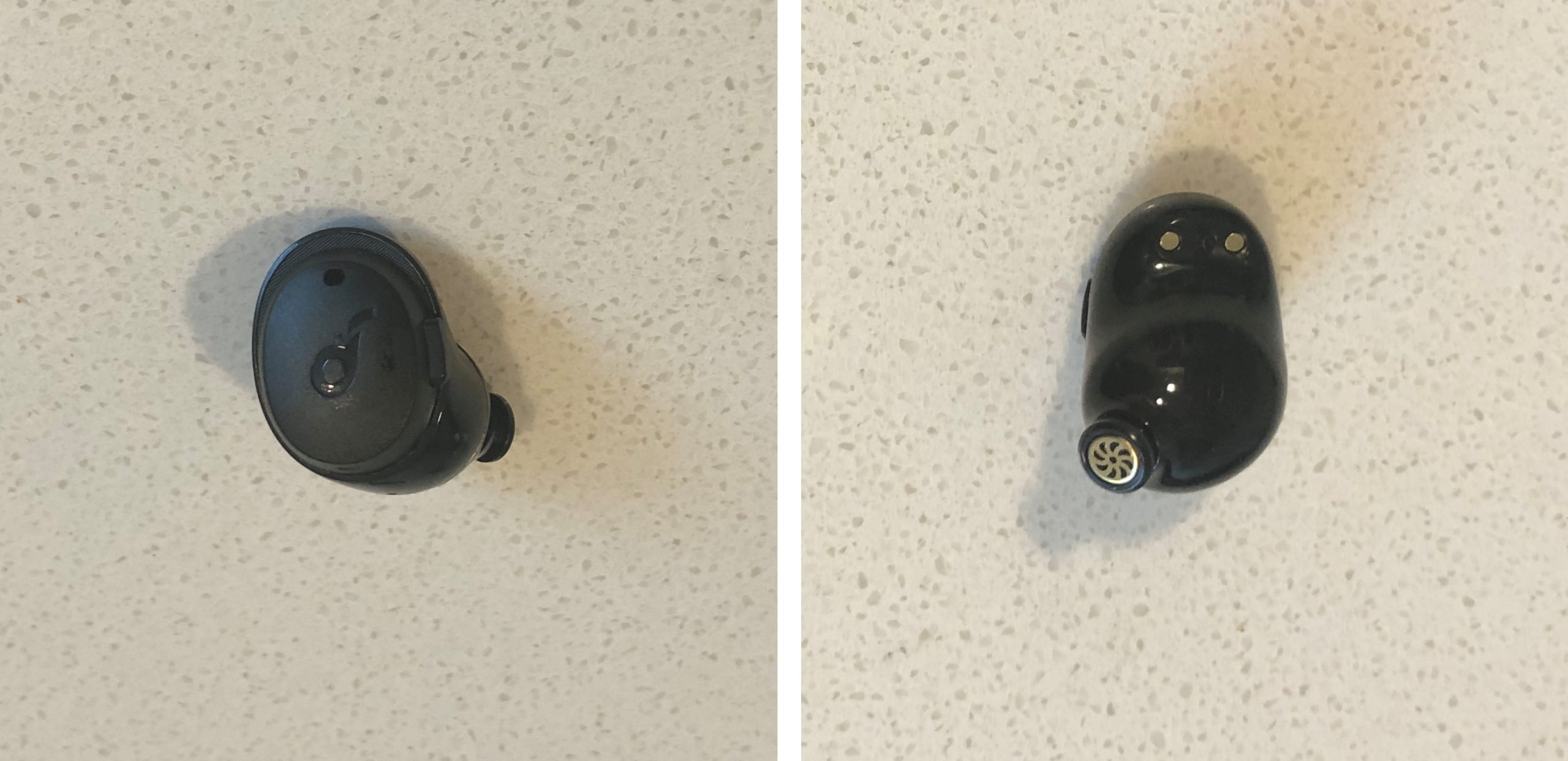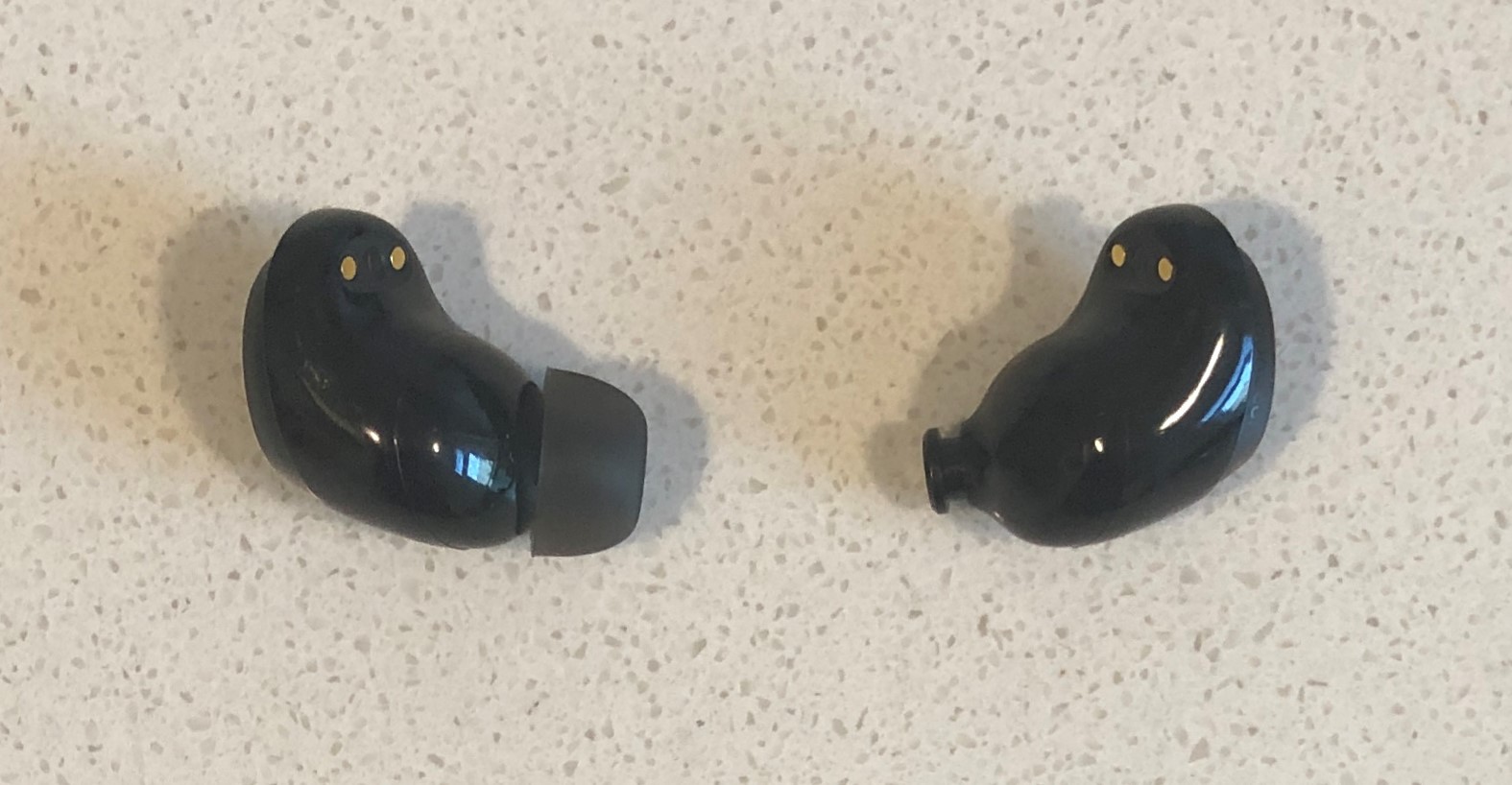 Soundcore Life A3i Case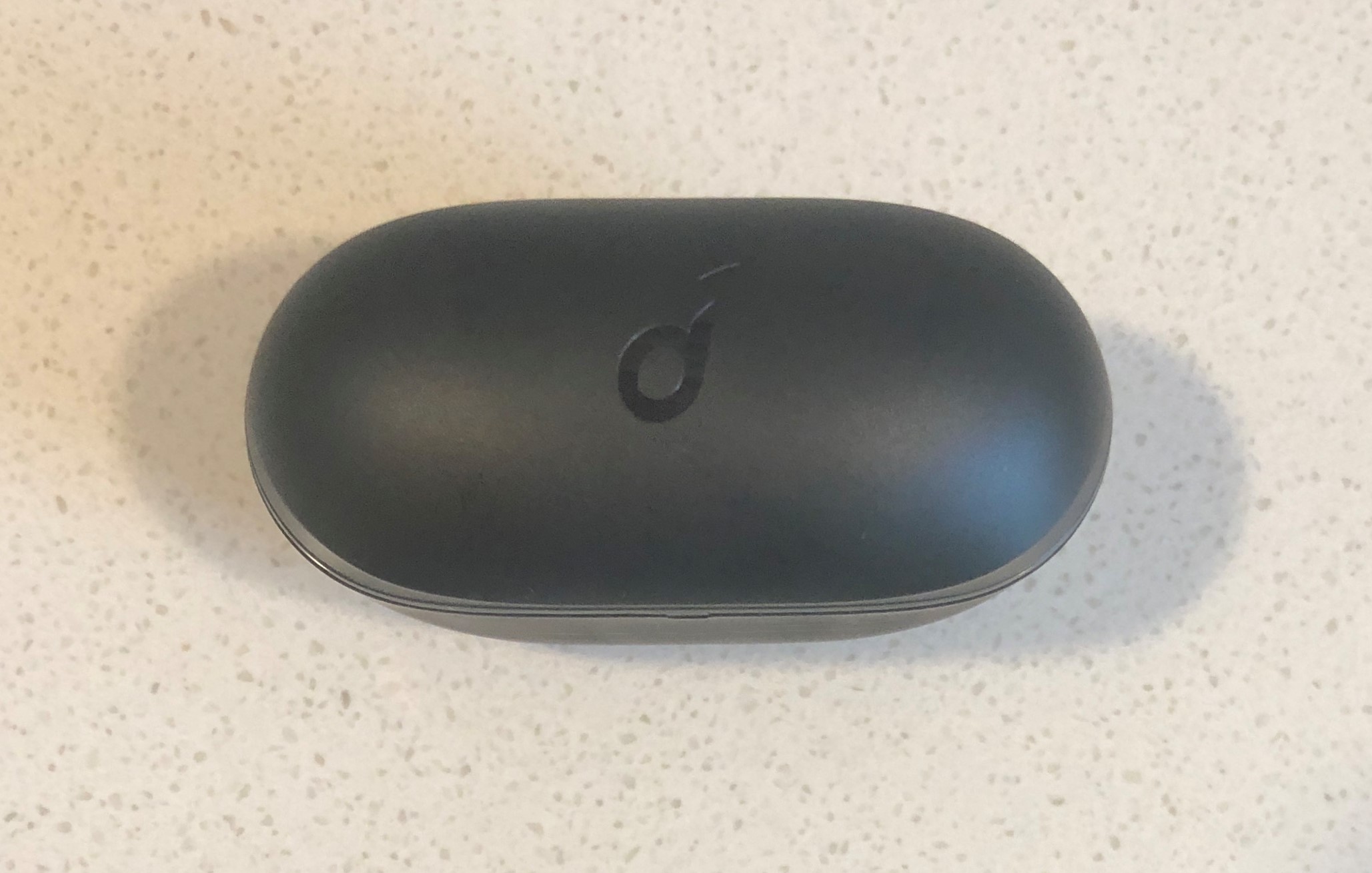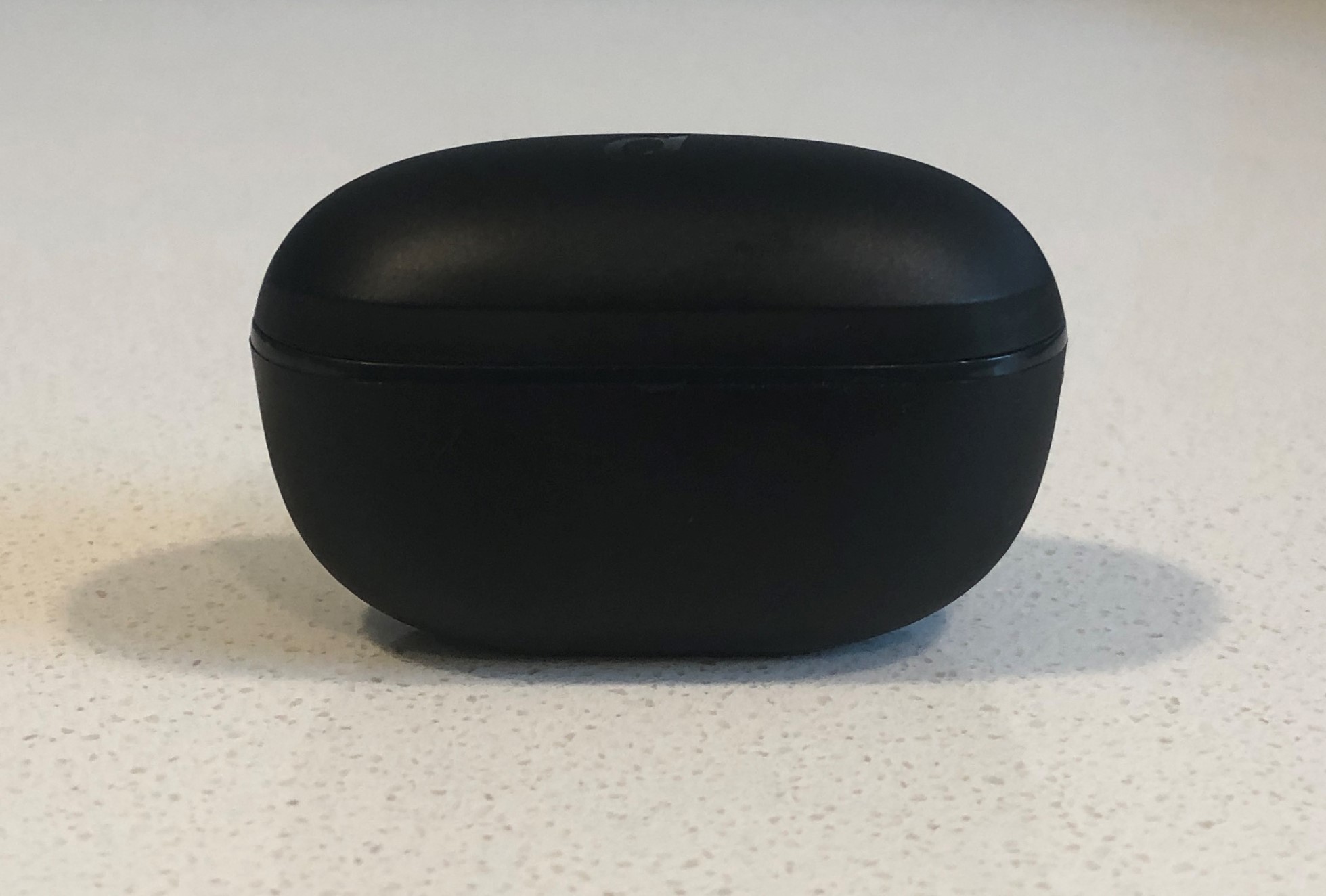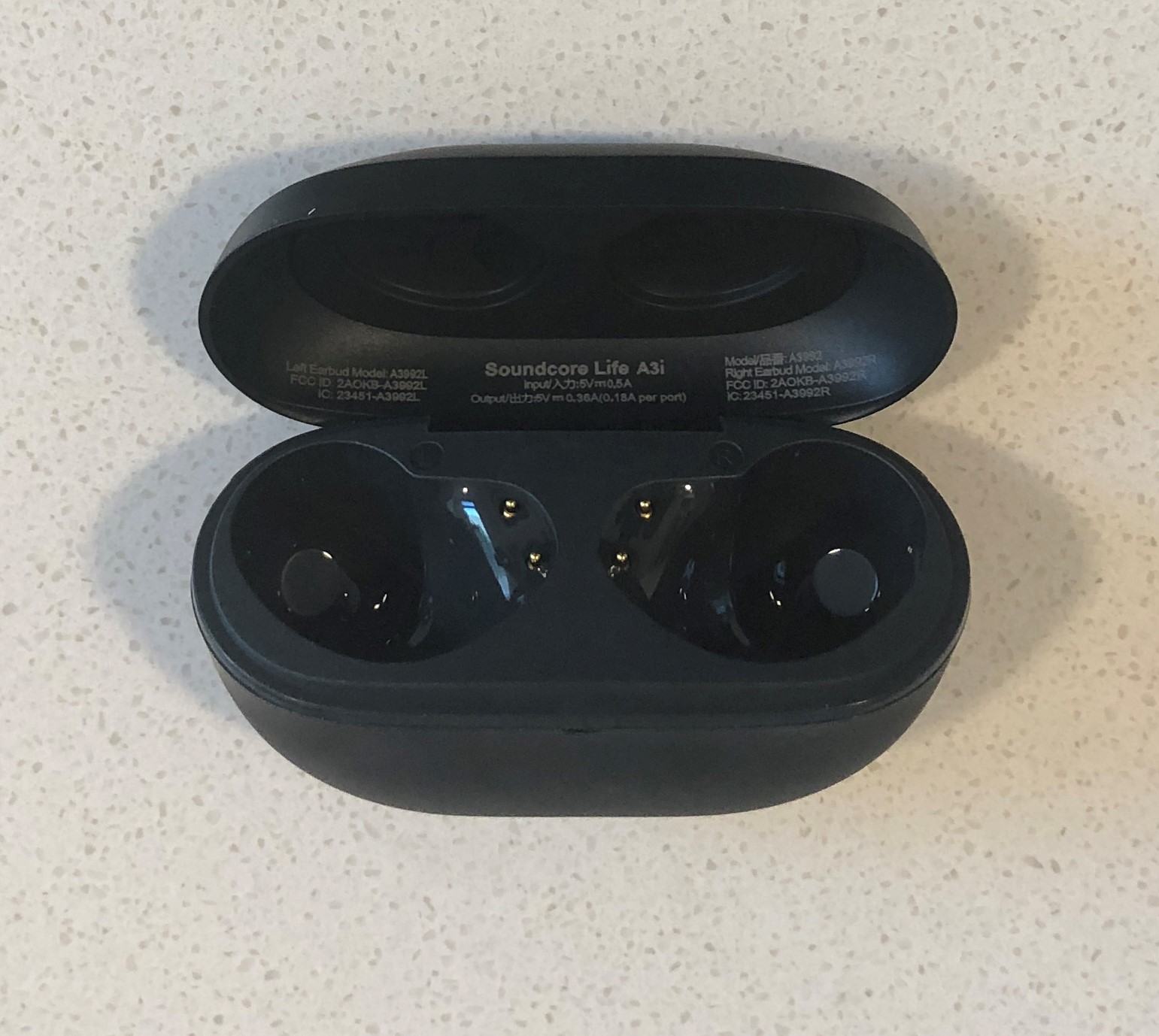 The case is nicely compact and portable, and has the slight lip on the lid that makes popping it open really easy. The sides of the case and the lid hinge are a little flimsy, but, this case seems decent enough for the value price-point.
Does the Soundcore Life A3i Have Good Fit and Comfort?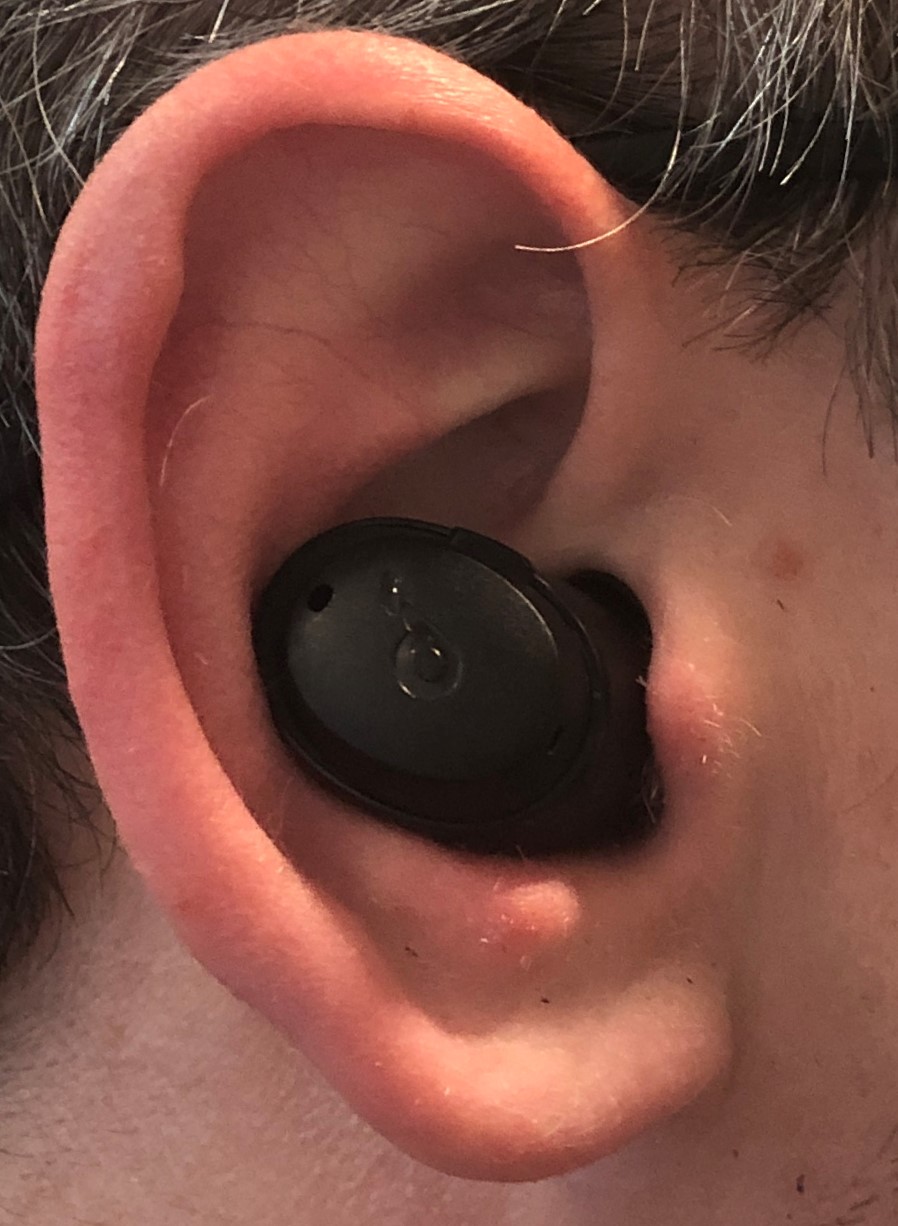 I was able to achieve a secure and decently comfortable fit that didn't have any seal breaking issues no matter how I moved my head, face, or jaw around. The fit is a bit on the shallow side for traditional monitor style non-stemmed earbuds, but still exerts a nice bit of feelable pressure on the outer ear canal.
Putting them on and getting the fit is easy – you just kind of put the buds in with the oval facing a little upward, then rotate them back and they'll naturally lock in place.
The Life A3i has a curiously designed housing, where the back piece doesn't quite extend to the side, leaving a sharp 90 degree angle on the outer edge, and this edge kind of digs into what's called the antihelix of the ear and created a gradual hot spot that hurt a little bit.
I think this is intended, but I really don't know why Soundcore decided to do it this way – if the same edge were just rounded, or even had a simple rubber piece glued right on it, I think it would actually wedge quite comfortably in the same spot and contribute to a really solid fit.
Soundcore Life A3i Isolation
The A3i actually has decent natural isolation with the ANC off, and I think its wide shape lends itself to that. It is always good to have some natural isolation so you don't necessarily have to have ANC on all the time, which uses significantly more battery.
When I turned active noise cancellation on, I feel like it improved the noise attenuation from medium to medium-high, but the benefit wasn't huge, and I don't think the ANC on the A3i is as good as 2023 industry leaders.
All in all, though, for the price, the overall noise attenuation of the A3i is very good and these are definitely ideal for non-expensive commuter use.
Relevant reading: what is the difference between isolation and active noise cancellation?
Soundcore Life A3i Controls
The A3i has button based controls, and the buttons are interestingly little notches located on the inner/upper side of the housing rather than the back. They're kind of hard to see in my totally not professional grade pictures, but you can see them in one of Soundcore's stock photos:
This is the first time I've seen onboard controls that look anything like this, and I have to say I think it's an excellent idea and design – you can kind of pinch the bud on both sides and easily press the buttons without messing up the fit or hurting your ear, which can sometimes happen when the buttons are on the backs and you need to use a bit of force to depress them. The A3i buttons are reliable and easy to use.
The default control schematic of the A3i is a bit silly – there's no reset/backtrack function mapped to any of the commands while the ANC/transparency/normal cycle command is mapped to both the left and right earbud, which is redundant and pointless. But, you can change and customize the controls with the Soundcore and add in reset/backtrack, and the A3i will then have all the functions you'd expect TWS earbuds to have in 2023.
How to Pair the Soundcore Life A3i
Pairing the A3i was easy and straightforward – the buds automatically enter pairing mode when you open the case lid after the initial charge, and you just choose "Soundcore Life A3i" from the Bluetooth selection menu on your device then you're good to go.
A note before the next section: this page describes how I evaluate the sound quality of headphones and earbuds.
Soundcore Life A3i Test: Does it Sound Good?
The A3i is advertised as a bassy earbud, with "oversized" 10mm drivers, and Soundcore earbuds already tend to trend towards being bassy in my experience, so I kind of had an expectation of what kind of sound I would get and indeed that's what I got.
The A3i, while it does sound better than some of the other budget Soundcore earbuds out of the box, still doesn't sound particularly great, and this is largely due to Soundcore's "signature" default tuning being pretty bad in my opinion. There is a noticeable lack of clarity and detail, almost to the point that the music sounds soft and muffled, and the bass overpowers the rest, leaving a very rounded and bloated feeling sound.
But, the A3i is compatible with Soundcore's EQ app, and you can create a fully customized EQ profile or choose one of the many pre-sets that are available. So in I went to see if I could fix the out-of-the-box issues.
EQ tweaking that roughly trends towards the Harman Curve guidelines improved the overall sound of the A3i considerably. Bumping the mid-highs up a few dB and the highs a little less so was able to balance the sound much better, and the clarity and detail of percussive sounds and instruments in general improved enough to make that weird muffled sensation go away.
The bass extension and consistency is good, even when I tuned it down a fair bit – the drops I normally test seemed to get down fully and come back up without any weird roll off or jump back. The tone of the bass is a little loose but still pretty decent overall.
After EQ improvements, I'd say overall that the A3i sound is decent for its price-point, but not best in class. EQ tweaking can only do so much. The overall sound was still a little thin, hissy, and sibilant, and if I tried to minimize that it seemed to come with an unavoidable tradeoff of hollow boxyness, and this tends to happen in general with tuning mid-highs up or down. The overall tone was just not quite there like it would be with premium earbuds.
Single 10mm dynamic drivers can produce a lot of great feelable bass, but, I don't think they can quite get the precision that a more standard sized ~6mm single dynamic driver can. Multi driver designs can obviously overcome that, but, they take more work to implement well and are more expensive, and you rarely ever see them on TWS earbuds that are less than $50.
Final Verdict: Is the Soundcore Life A3i Worth Getting?
The A3i is a very usable non-expensive wireless pair of earbuds with noise cancellation and great overall isolation for the price. The unique design with the easy to use control buttons on the side is a good enough selling point on its own that I think a lot of people will really like.
If you do choose the A3i though, I strongly recommend downloading the Soundcore app and doing some EQ adjusting, even if just to choose one of the different presets, because the default Soundcore tuning isn't very good. With a little tweaking, though, the A3i can sound decent for its price-point.
Get the Soundcore Life A3i on Amazon (affiliate link)
Popular Comparisons
For those who are curious how the A3i fares against similar and popular competitors:
• Soundcore Life A3i vs Soundcore A20i
• Soundcore Life A3i vs Soundcore Life P3i
• Soundcore Life A3i vs Soundcore Space A40
Relevant Articles
• Is Soundcore a good audio brand?
• The best value tier (under $50) true wireless earbuds
Frequently Asked Questions
Is the Soundcore Life A3i waterproof?
No, it is not fully waterproof, only resistant to moisture and splashing.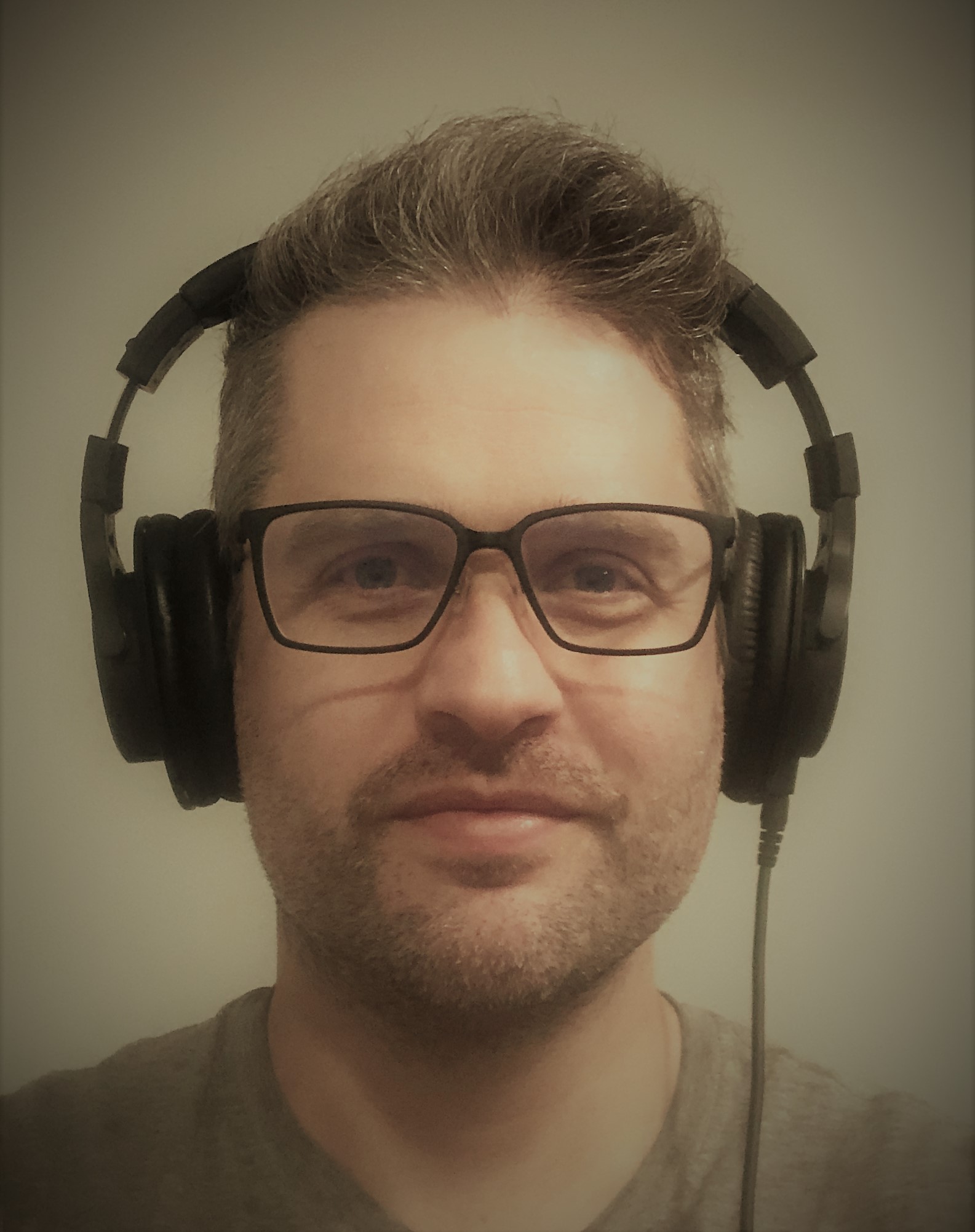 Pete Anthony has had a lifelong affinity for music, and more recently has become an anti audiophile snob who wants great sound to be accessible and enjoyable by anyone. Without needing to break the bank. Read his full author page
here
.