Written by Pete Anthony
The P20i true wireless earbuds are one of Soundcore's newest budget TWS releases of 2023 and are rapidly growing popular – in the short time since my Soundcore P20i review was initially published here, it has become one of the currently most visited reviews on this entire site.
Anker Soundcore P20i Specs and Features
Released: May 2023
Price-point ⓘbudget: around $30 or less
value: around $30-$60
performance: around $60-$100
premium: around $100-$200
elite more than $200: budget
Design/Driver style: uncontoured stemmed housing, 10mm single dynamic driver
Purported battery life: 10h earbuds; 40h total with case recharges
Bluetooth version 5.3
Weatherproofing: IPX5 certified – water resistant up to moderate splashing, no protection against ingress of dust/debris
EQ app compatibility: Yes
Warranty: 18 months
Active noise cancellation/transparency modes: no
Soundcore P20i Charging Case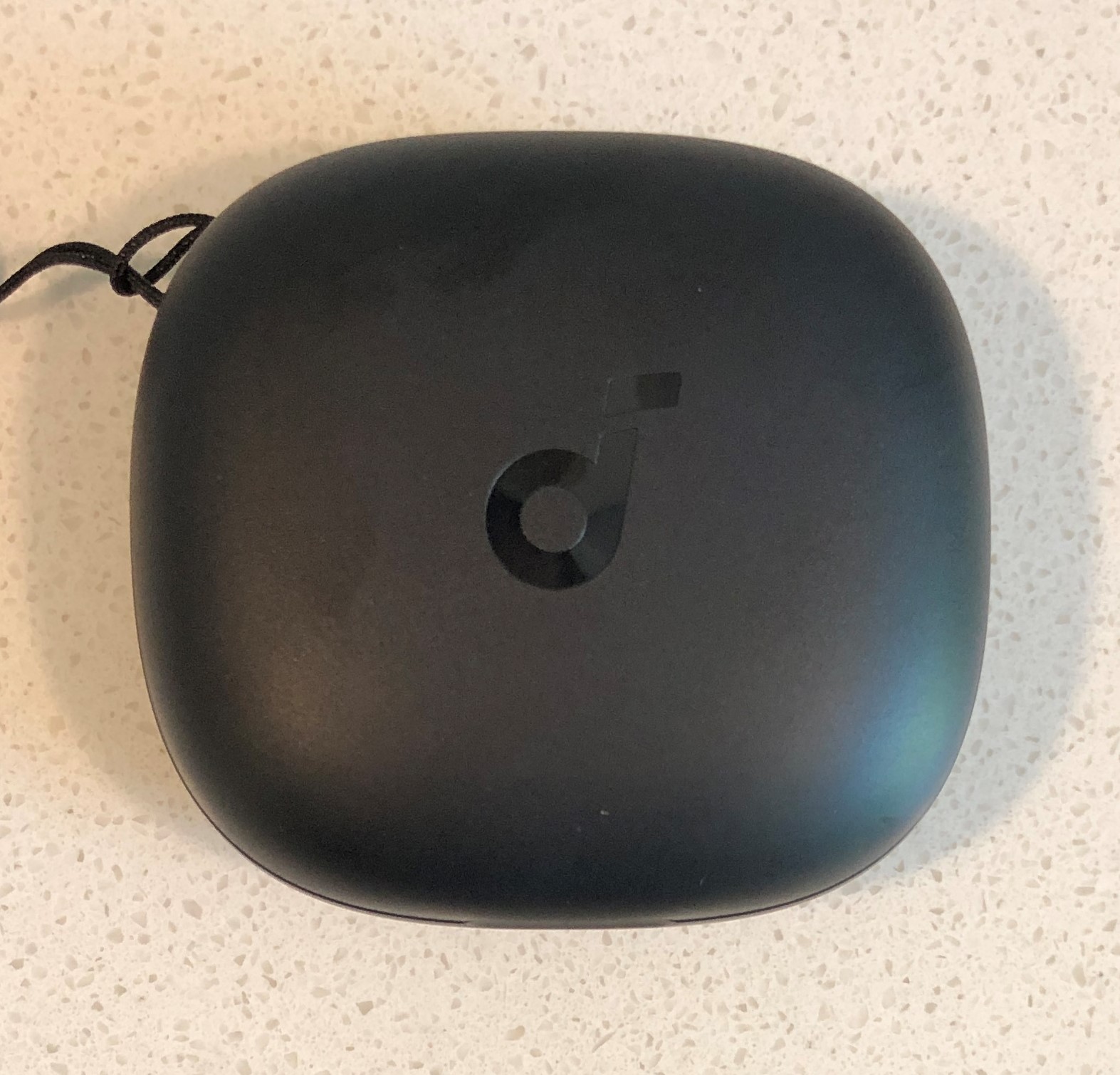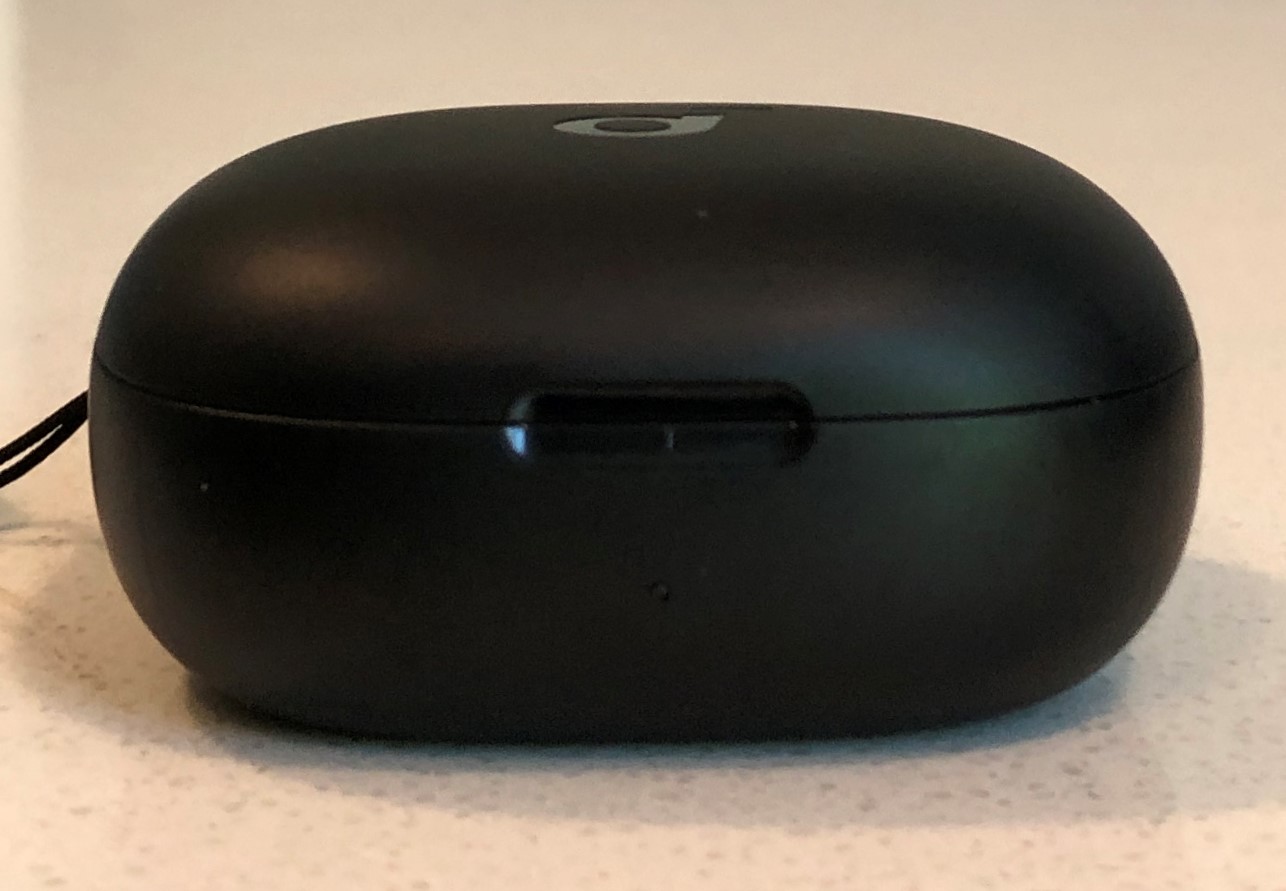 The case is a little big but remains relatively light, and with the rounded edges it's pocket friendly enough. It also has a lanyard hook and comes with a small carrying rope which is kind of neat, but do I really want my wireless earbuds dangling outside my bag as I move along? Not really, but maybe I don't care too much with budget earbuds. Some people might like this little feature anyhow.
The lid hinge and case itself is a little flimsy – the open lid can bend relatively easily and the top and bottom can get pressed inward with a moderate amount of pressure. Not the sturdiest case but it seems passable for budget wireless earbuds.
Fit and Comfort
The P20i fits comfortably and securely – I was able to easily achieve a seal that didn't break at all no matter how I moved my head, face, or jaw around. Just insert them with the stems going straight down, then do the ol' push and twist upward about 30 degrees to get a seal locked in.
I did feel the tips move just a little bit if I smiled wide enough, and it made me feel like I wanted to adjust the buds back into place a little bit.
The fit feel is on the light and shallow side – I opted for the large tips and they sat flush against the concha and tragus rather than the outer ear canal. The stems are also kind of big and outward – I'd prefer if they felt closer to my face and not a little out and down.
I think people with larger ears might find that the included tips aren't big enough to fit properly.
Does the Soundcore P20i have good Isolation?
The P20i does not have any active noise cancellation, and the natural isolation is OK but not great – I'd put it around low-medium. I'd say these are probably fine for basic commuter use but might fall short in noisier environments.
Are the Soundcore P20i Controls Good and Easy to Use?
The P20i has a decent touch control schematic that has all the functions you'd expect a pair of TWS earbuds to have in 2023, except for one: volume control. This is one of the most basic touch control functions that most people including me want, and I have no idea why Soundcore would omit it in their default schematic, especially when there are other functions that are mapped to both the left and right earbud, which I think is redundant and pointless.
However, you can assign volume control to specific touch commands with the Soundcore app, and generally remap the schematic to your liking for that matter.
The P20i controls do have two features that I always like to see: tracking and pausing each having unique beep sounds to acknowledge that the command went through, and the ability to track while paused (which also resumes play on the next/reset track).
It feels like you really need to touch the backs of the earbuds in just the right spot to issue a touch command (right on the center on the top side) and it was a little hard for me to find that spot with my finger, and I had a few attempts to execute functions fail. Maybe this would be something you'd just get used to though.
Soundcore P20i Pairing
Connecting the P20i was easy and straightforward – just take the earbuds out of the case after the initial charge, and they'll automatically enter pairing mode. Simply select "soundcore P20i" (curiously lower cased for some reason here) then you're good to go.
A note before the next section: this page describes how I evaluate the sound quality of headphones and earbuds.
Soundcore P20i Test: Do They Sound Good?
The out of the box tuning of the P20i, set to the "soundcore Signature" EQ pre-set (once again curiously lower cased), is honestly not good. It's warm, bassy, and kind of fuzzy/muddy. There's a noticeable lack of detail and balance – mid-highs and vocals are recessed.
So, into the EQ app I went, to see if I could bring these things to life. The somewhat good news is that the app has 22 different pre-sets that you can just click once to set, and maybe you'll find one that you are satisfied with. The bad news though? No custom EQ option. And that honestly really surprised me, because you can create custom EQ profiles with other Soundcore earbuds with the app.
Why can you not create a custom EQ profile with the P20i? Who knows, maybe it could be a firmware issue that will get updated? In any case, I tried pretty much all the available pre-sets to find one that I think could at least get close to the tweaks that I wanted to do. I ended up settling with the "Treble Booster" pre-set.
This pre-set definitely improved the balance and upper clarity, and thus the overall sound, but it still left something to be desired. The upper-mids are not tuned up enough and there's a little remaining lack of detail in vocals and percussions. It's also a little hollow, narrow, and thin. I think a few small EQ tweaks could fix this though if I could customize. Oh well.
The P20i is very bassy, even with a treble emphasized EQ pre-set – the extension is actually quite impressive. The drops that I normally test seemed to get louder and more forward as they went down, which is not something I can ever remember hearing with just about any of the many earbuds I've listened to. I couldn't find any published response range specs, but the bass extension is good. I'm not sure how they managed to pull this off with a single 10mm dynamic driver – maybe the tuning is just really bass emphasized.
The bass tone quality however? It's about average, but a little loose and muddy. There is some loss of accuracy in actual instruments at the bottom and things kind of get all mucked together.
Final Verdict: Is the Anker Soundcore P20i Worth Getting?
The budget and value tier price-points for TWS earbuds are becoming very competitive, and it's hard to recommend the P20i with its sound quality shortfalls and nothing else that really sets it apart. Save for the unusually good bass extension – if you really want thumpy bass earbuds and don't care too much about musical detail and accuracy? Then maybe you'd actually like the P20i.
I'd be willing to readdress this review if a future firmware update or something gave the P20i the option for a custom EQ profile in the app, and I don't see why Soundcore wouldn't be able to do this.
Get the P20i wireless earbuds on Amazon (affiliate link)
Popular Comparisons
For those who are curious how the P20i fares against similar and popular competitors:
• Soundcore P20i vs Soundcore A20i
• Soundcore P20i vs Soundcore Life P3i
Relevant Articles
• Is Soundcore a Good Audio Brand?
• Our current picks for the overall best budget true wireless earbuds
Frequently Asked Questions
What's the difference between the Soundcore P20i vs R50i?
Nothing, the P20i and R50i is the same exact product. It's released with different model numbers in different global regions, which is something that audio companies do sometimes.
Is the Soundcore P20i waterproof?
No, the P20i has an official IP code certification of IPX5, which means its water resistant up to splashing but it can't be fully submerged.
Does the Soundcore P20i have a microphone for taking calls?
Yes, the P20i has two mics and onboard AI technology to improve and maximize call clarity.
Does the Soundcore P20i work with iPhones?
Yes, both the Soundcore app and P20i earbuds work with iOS and iPhones. I did my listening test with an iPhone source and it worked fully with no issues.