Written by Pete Anthony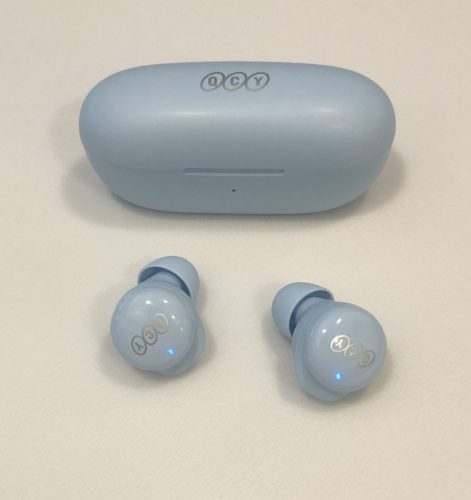 QCY – an acronym for "quality," "creative," and "youth" according to their sales page – is yet another relatively new Chinese audio company that has gained significant market share thanks to the boon of global ecommerce. They're the first audio company I've seen that, interestingly, explicitly markets to young people, which is certainly a demographic that's driving the exponentially increasing demand for wireless portable audio, and for an affordable price at that.
Enter the T17 wireless earbuds, which is the fist QCY product that I've personally tested and reviewed. They're a bit dated now, released circa 2021 with Bluetooth 5.1, but have been discounted to under $20, which is really cheap for full featured true wireless earbuds. The brand and its products have received some high praise in the audio community that I've seen, so I was definitely interested to see how the T17 earbuds sounded.
Does the QCY T17 Have Good Packaging?
The packaging is pretty minimal and relatively on par with how ultra cheap earbuds come. The box is relatively thin and flimsy. The earbuds and case are embedded in a single piece of contoured packing plastic, and the accessories are underneath that. I'm not sure why companies sometimes don't just ship the earbuds inside the case – that is the easiest way to ensure they won't get damaged during shipping and handling. Oh well. The T17 earbuds arrived to me in fine condition, and as long as that happens I'm perfectly OK with companies cutting corners with packaging to keep the cost of budget gear as low as possible.
What Accessories Come With The QCY T17?
manual booklet
two additional pairs of silicone replacement tips
charging/carrying case
short USB type C charging cable
The inclusions are also pretty minimal. I do like to see a variety of replacement tips in different styles – more than just two small/large variants – even with budget earbuds. Some companies have started to be better about that.