Written by Pete Anthony 
Last updated on:
JBL is one of the biggest and most prolific consumer audio companies in the world, and is also a subsidiary of Harman International, who has decidedly set the modern gold standard of headphone tuning with their eponymous "Harman Curve."
The Tune 230NC is one of their performance tier earbuds with active noise cancellation, and it promises fidelity, comfort, and usability.
The performance price-tier (in the ball bark of $100) is kind of an awkward place in the headphone market. It's not premium tier, but it's when price starts to feel a little arbitrary – you start to wonder if you're paying for actual quality, or a brand name, or a celebrity endorsement, or something else of the sort. JBL products are also kind of hit or miss in my experience, maybe because there are just so many of them. Some of their headphones and speakers sound unmatched in quality… then some others sound like duds.
In any case, I was very curious to see how the Tune 230NC fared against the now very stiff competition in this niche.
Does the JBL Tune 230NC Have Good Packaging?
JBL headphone unboxing has never been amazing in my experience, but aesthetic packaging is not something I've ever cared much about as long as it's sufficient for protecting the goods. The box and contoured packing piece are a little flimsy, but there are secure slots for each accessory, including a compartment for the replacement tips with little notches to keep them in place. One thing to be aware of: I accidentally opened the box upside down and one of the tips fell out when I pulled out the packing piece.
What Accessories Come Included With the JBL Tune 230NC?
Quick Start Guide booklet
safety and warranty booklet
short USB-C charging cable
two extra pairs of small and large sized replacement tips
charging and carrying case
The quick start guide is really nicely done – it's intuitive and succinct, and makes getting started with these earbuds very straightforward. This is not something I normally pay attention to or care about, but it was nice enough for me to notice it.
How Good and Comfortable Is the JBL Tune 230NC Fit?
The Tune 230NC uses a design style that's a bit dated, with stems that are pretty big. In my experience these are the types of earbuds that tend to be more finnicky to wear and have fit issues, and I did have a bit of trouble with the fit. When I thought I had achieved that "locked in" sensation the stems were too far forward and buds were actually ajar, and the seal was broken with sucked out bass. When I got the seal right, the fit felt a little shallow and loose, and like the buds moved and were prone to falling out if I moved my face or jaw enough.
Even so, when I got the fit right, I was able to maintain a seal that didn't break at all when I moved my jaw and face around. Still, I sometimes got the feeling like I wanted to push the buds "back in" at times.
How to Insert and Wear the JBL Tune 230NC?
I got it right when I more or less followed the instructions from the quick start guide – just put them in with the stems facing down then rotate them forward a little bit, but not too much or the buds start to pop out in the back.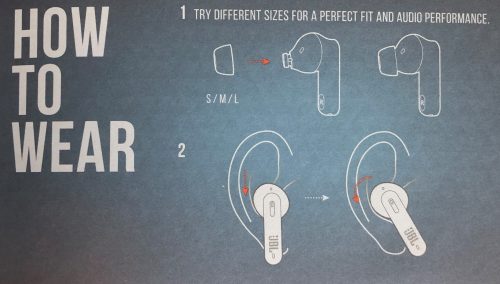 Does the JBL Tune 230NC Have Good Touch Controls, and Is It Easy to Use?
The Tune 230NC has all the control functions that you'd expect true wireless earbuds to have in 2023, but the general schematic is honestly not that good. The default controls are kind of silly, and you are not able to adjust volume by default, and while you can add it with the app, you have to sacrifice another "category" of touch controls.
You can't map individual functions to individual touch actions – the way the app basically works is that you can assign one of the available control "categories" to either the left or right earbud, but you have to swap it out for whatever's already there. So, it's not possible to have touch based volume control, tracking control, and anc/transparency controls all at once because those are three of the control "categories" and there are only two assignable spots on the left and right earbud, if that makes sense.
There's no reason you shouldn't be able to do all three of those things when that's possible on most other wireless earbuds. Especially when the phone call related functions are redundantly mapped to both the left and right earbuds, and that's something you can't change in the app. So yea, the whole design is just pretty bad.
The touch location also feels kind of specific and finnicky, like you have to hit right on those indented slots above the "JBL" lettering for the touch to register. One good thing though is that the earbuds beep with every registered touch so it's easy to know if the command you intended actually went through or if you missed.
List of JBL Tune 230NC Default Touch Control Functions:
noise cancellation/transparency/off – 1 tap left earbud
talk through mode/accept call/end call – 2 taps left or right earbud
mute/unmute/voice assistant – press and hold left earbud
pause/play – 1 tap right earbud
track forward – 2 taps right earbud
reset, track back – 3 taps left earbud
Pairing the Tune 230NC is easy and straightforward – after the initial charge, just open the case with the earbuds inside of it and it will enter pairing mode, then select "JBL TUNE230NC" from the selection menu and you're good to go.
You also have the option of only using one earbud at a time if you put the other in the case. Maybe that's why the phone call functions are mapped to both earbuds.
Durability: Is the JBL Tune 230NC Waterproof And/Or Dustproof?
The JBL Tune 230NC has an official ingress protection code of IPX4 – the final "4" digit means they're water resistant up to light splashing, and the penultimate "X" digit means there's no certified protection against dust or debris. More robust wireless earbuds with double digit IP codes do exist, and more of them are starting to come out, but IPX4 is sufficient for basic outdoor use and working out and such.
Does the JBL Tune 230NC Have Good Isolation And/Or Active Noise Cancellation?
The natural isolation of the Tune 230NC is not great, which is usually the case for this design style in general. But they do have active noise cancellation which improves the noise attenuation considerably. Compared to earbuds that don't have ANC, I'd put the Tune 230NC at medium-high which is very solid, but compared to others that do have ANC, I'd say the noise attenuation is OK but not great.
The case feels a little cheap and flimsy for the price-point, especially the lid which is kind of thin, but it seems decent enough. It does manage to stay relatively light, compact, and pocket friendly with the rounded edges despite the earbuds themselves being on the large side.
Does The JBL Tune 230NC Have Good Charge Speed?
The Tune 230NC fully charged on the initial charge in less than an hour, which is good. The Tune 230NC also has rapid partial recharging – ten minutes in the case will give you two hours of juice if need you need a quick bump.
How Good Is the JBL Tune 230NC Battery Life?
The purported battery life of the Tune 230NC earbuds is 10 hours or 8 hours with ANC on or off respectively, and the cumulative purported battery life with the case is 40 hours or 32 hours total with ANC on or off respectively. 40 hours of total battery life is OK for the Tune 230NC's price-point, but 32 hours of total battery life with ANC on is actually very good and is a strong selling point of the Tune 230NC. Many premium tier ANC earbuds will only get 5-6 hours max per charge.
Does the JBL Tune 230NC Have Good Warranty Coverage?
The Tune 230NC has a one year warranty against defects, which is the pretty common bare minimum for headphones. Similarly priced competitors might have up to two years of warranty coverage.
A note before the next section: this page describes how I evaluate the sound quality of headphones and earbuds.
The Important Question: Does the Tune 230NC Sound Good? (And Some Other Related Thoughts)
The Tune 230NC sounds good out of the box. It definitely has a bassy Harman/U-shape curve, as a lot of JBL headphones tend to have (Harman actually owns JBL now), but the overall blending is decent. The sound feels immersive and full, and I can hear everything clearly, but it isn't overly bright or harsh.
I did download the JBL headphone App and I think anyone else who decides to get the Tune 230NC probably should too.
First reason being I was prompted with a firmware update for the earbuds, and I'd guess most of the units that have been sitting on a warehouse shelf will also have out of date firmware. Second being that the equalizer can have a significant impact on the sound, and I think the earbuds are set to the "Jazz" pre-set by default, which isn't particularly great for music. Third being that you can customize the touch controls if you want to.
Anyway, the first thing I did was switch to an unadjusted/flat EQ curve to get a sense of what the Tune 230NC really sounds like without bias.
There's no flat/neutral pre-set by default, and I think you get the same thing if you just toggle the EQ module off on the upper right, but I wanted to be sure.
I do think no EQ made the sound better. It was a little narrower, but it tightened everything up and brought out the detail in the mids. I still think the earbuds have a Harman/U-shape sound, but it was very well balanced and pleasant. I tinkered some more with the EQ from there, raising the mid-highs and lowering the mid-lows by a decibel or so, which brought out percussions a bit and made the sound a little more crisp and accurate. I did switch between my new custom pre-set and neutral a lot, and I think some songs sounded better with one and some with the other.
EQ apps are cool and all, and more and more headphone companies are making them, but I do think it's really important that earbuds, especially non premium ones, have good default tuning out of the box. Most people who get something like the Tune 230NC are not going to ever download and use the app, or even be aware the app exists. And while I've been doing this for a while and kind of know what to work off of and look for with EQ, most people don't, and I also think most casual users don't want to worry about figuring out how to make their earbuds sound the best. Most people buying true wireless earbuds nowadays just want to put them on and for them to sound good, and to work seamlessly.
Bit of a tangent there, but, my point here is that it's a very good thing that the Tune 230NC has solid default tuning without any EQ adjustments. I went through my usual review routine without any EQ changes because that's how most people are going listen to these.
All in all, the sound quality of the Tune 230NC is very good. Great blending, very solid detail and clarity, all while maintaining a nicely soft and warm feel. The accuracy is not totally crisp, but I was able to get that feeling if I bumped up the mid-highs in the EQ app, but it came at the expense of the full and warm feeling.
The quoted frequency response for the Tune NC230 is 20 Hz, which is dead average for earbuds, but the bass extension is good and consistent, even with the lowered bass via neutral EQ. Drops I normally test didn't roll off or jump back in. The accuracy of the bass was also very good, both instruments and low percussions sounded noticeably good.
Final Verdict: Is the JBL Tune 230NC Worth Buying?
The performance tier price-point (roughly around $100) is an awkward place in headphone world as I initially said. One reason why is that prices can fluctuate quite a lot, and in a seemingly arbitrary way. the MSRP of the Tune 230NC was $120 from what I can find, but I've also seen it dip as low as $50.
JBL/Harman makes some of the best sound in the business, and the Tune 230NC has overall excellent sound quality that, along with its various features, easily makes it worth $50. Sound wise it would definitely be in the best-of conversation in my opinion. But is it worth $120? I wouldn't say so, especially now since they're coming up on being two years old. Then the awkward price-point issue comes back in – if you're going to spend $120 on earbuds, why not up the budget to $150-$200 and get access to the best products on the market?
If Tune NC230 dipped to $50 in the past, it will likely dip there again at some point, especially as it starts to get phased out as a legacy product, and if you can snag the right deal on it I'd say it's a great buy.
Get the JBL Tune 230NC noise cancelling wireless earbuds on Amazon (affiliate link)
Relevant Articles
• The best value tier (under $50) true wireless earbuds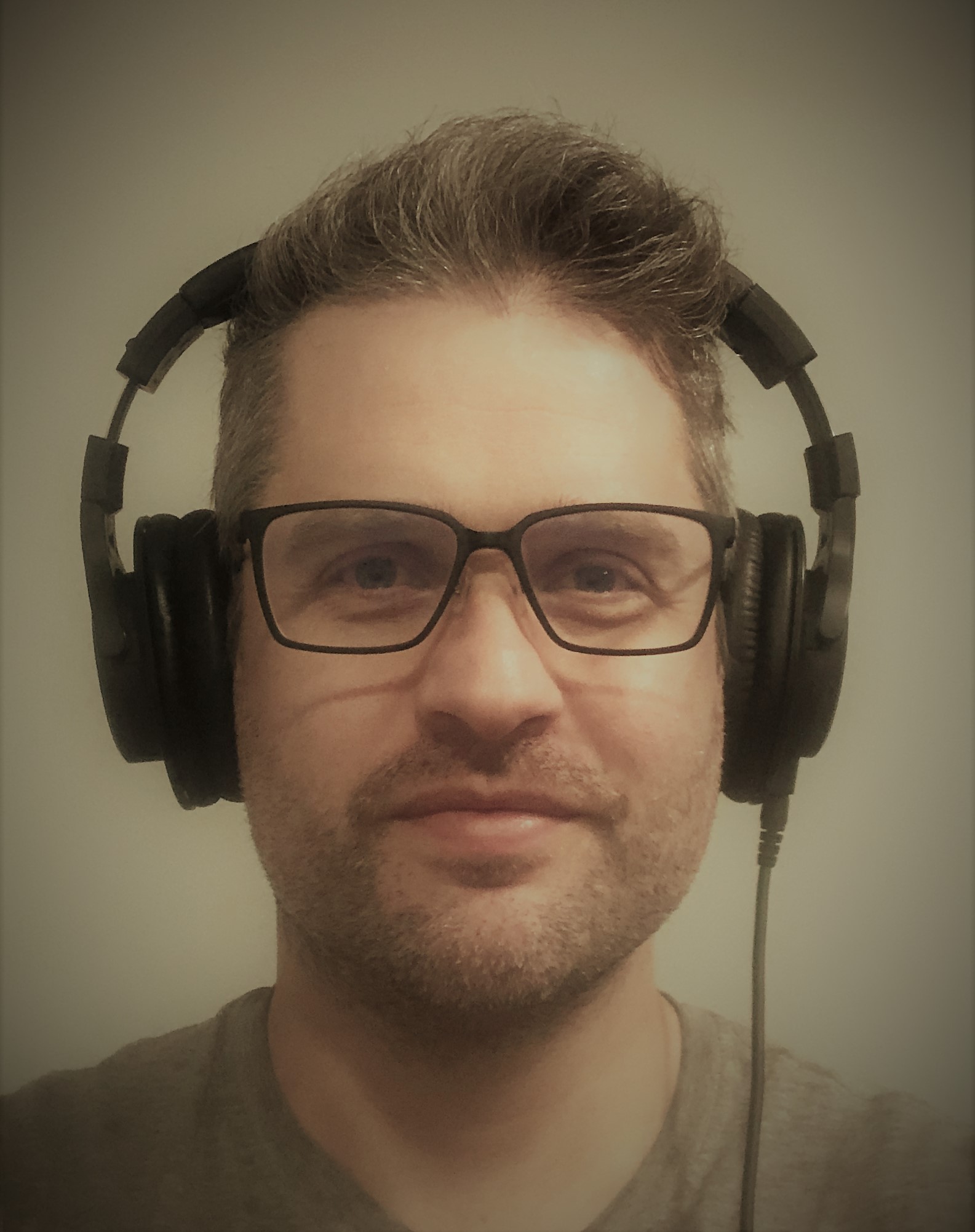 Pete Anthony has had a lifelong affinity for music, and more recently has become an anti audiophile snob who wants great sound to be accessible and enjoyable by anyone. Without needing to break the bank. Read his full author page
here
.