Written By Pete Anthony
Last Updated On: 10-19-19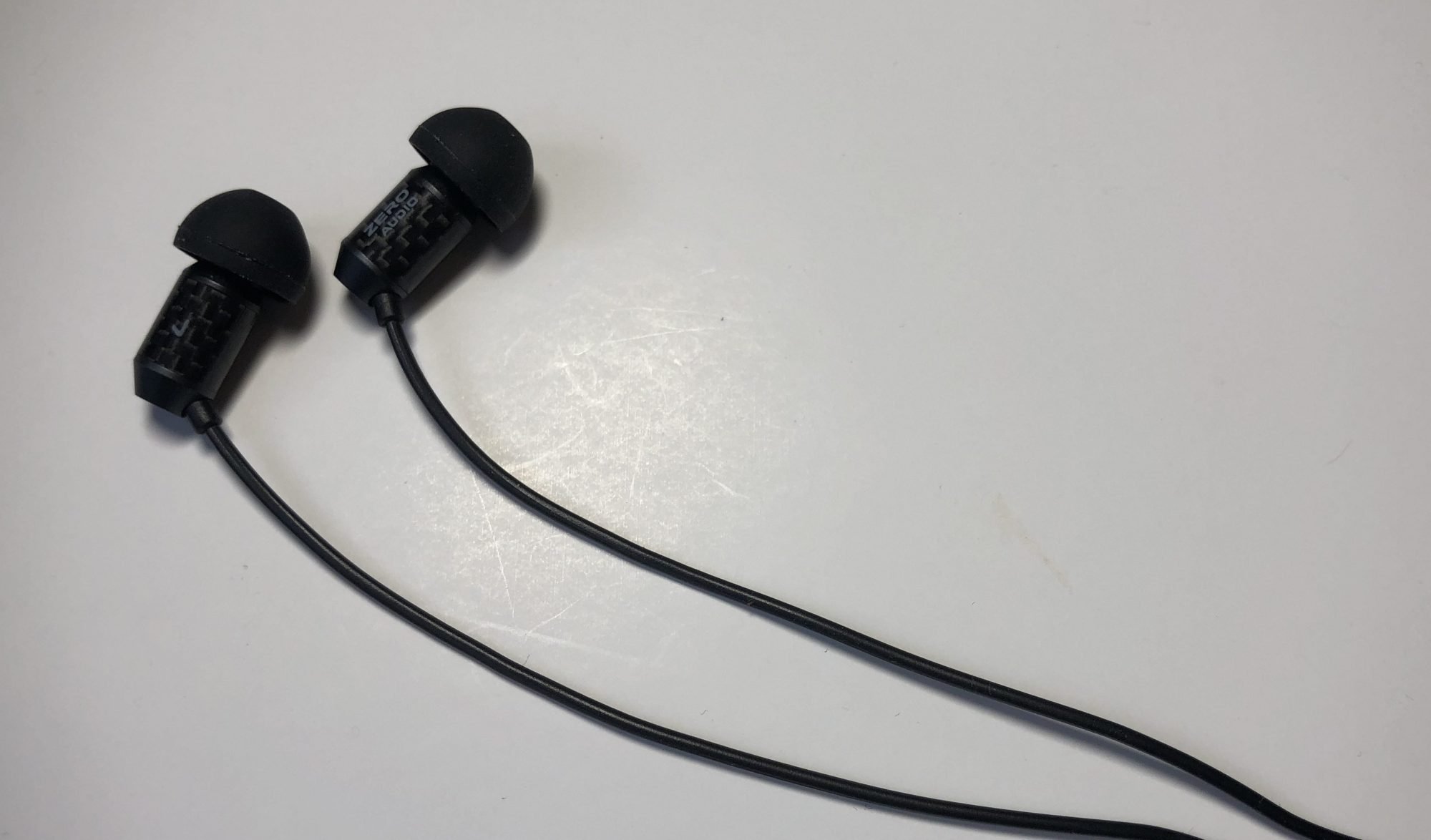 Zero Audio, a Japanese company, is yet another relatively new player among the quickly increasing international competition in the earbud market. The Carbo Tenore is currently one of their most popular and highly regarded products.
Specs at a glance:
price-point: ~$50
driver type: single dynamic
weight: 0.16 oz (very light)
response range: 8 – 24k Hz
impedance: 8 ohms
sensitivity: 102dB / mW
warranty: 1 year
Packaging is pretty minimal, but the buds are at least embedded in a fitted packing piece.
Included with the headphones:
soft carrying sack
manual pamphlet (in Japanese)
two pairs of different sized silicone replacement tips
Fit and comfort:
The Carbo Tenore fit me well out of the box. The buds are very light, and the default medium tips gave me a solid seal that didn't break when I moved my head and jaw around. I also didn't have to push them in much to get the seal. They do give me a slight sensation of hanging out, but it might just be psychological since they're kind of long.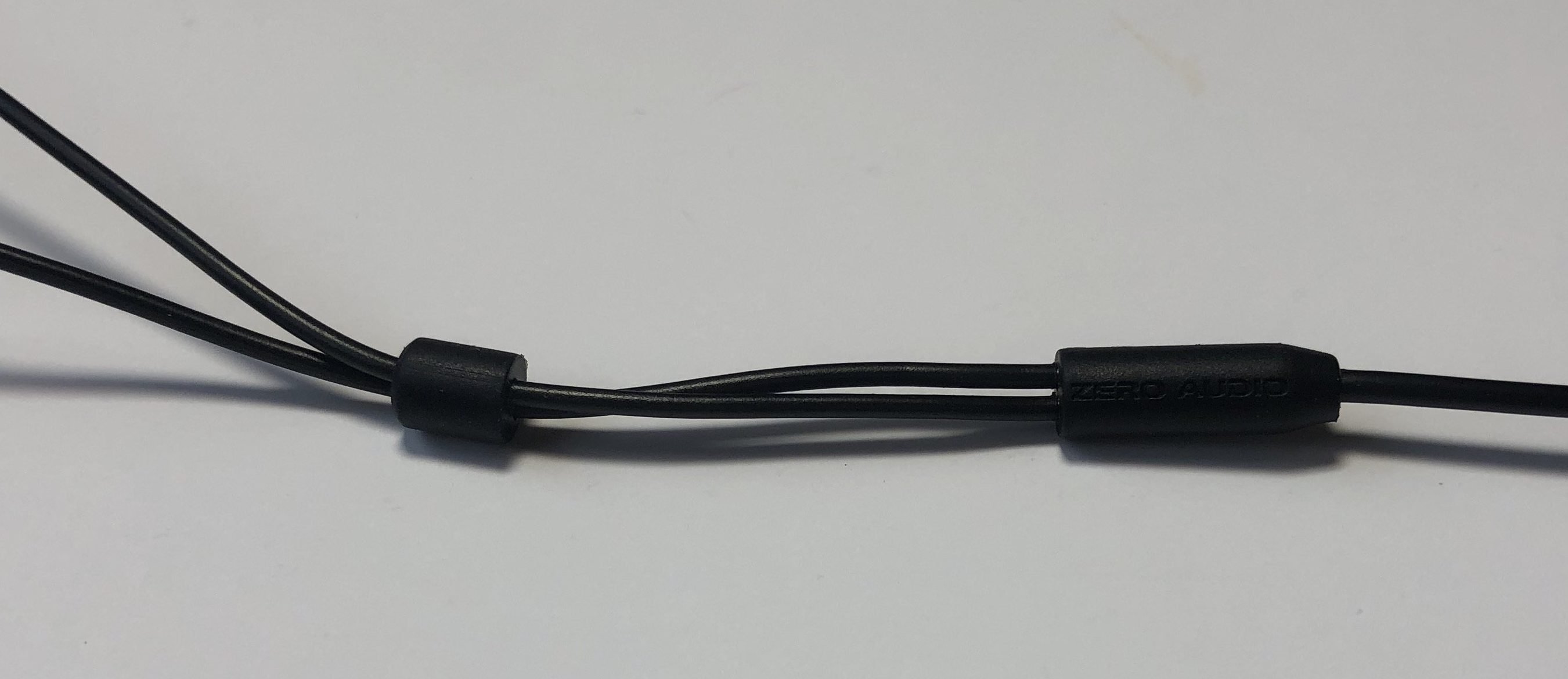 Cable:
The cable is pretty thin, but it's not prone to tangles and the insulation seems decent. Pretty much zero microphonics. The left/wires come out of the buds at an angle to reduce rubbing against the face. There's also slidable piece above the joint to change their length. The joints are small but also seem decently sturdy. The Carbo Tenore does not come with an in-line mic or control unit.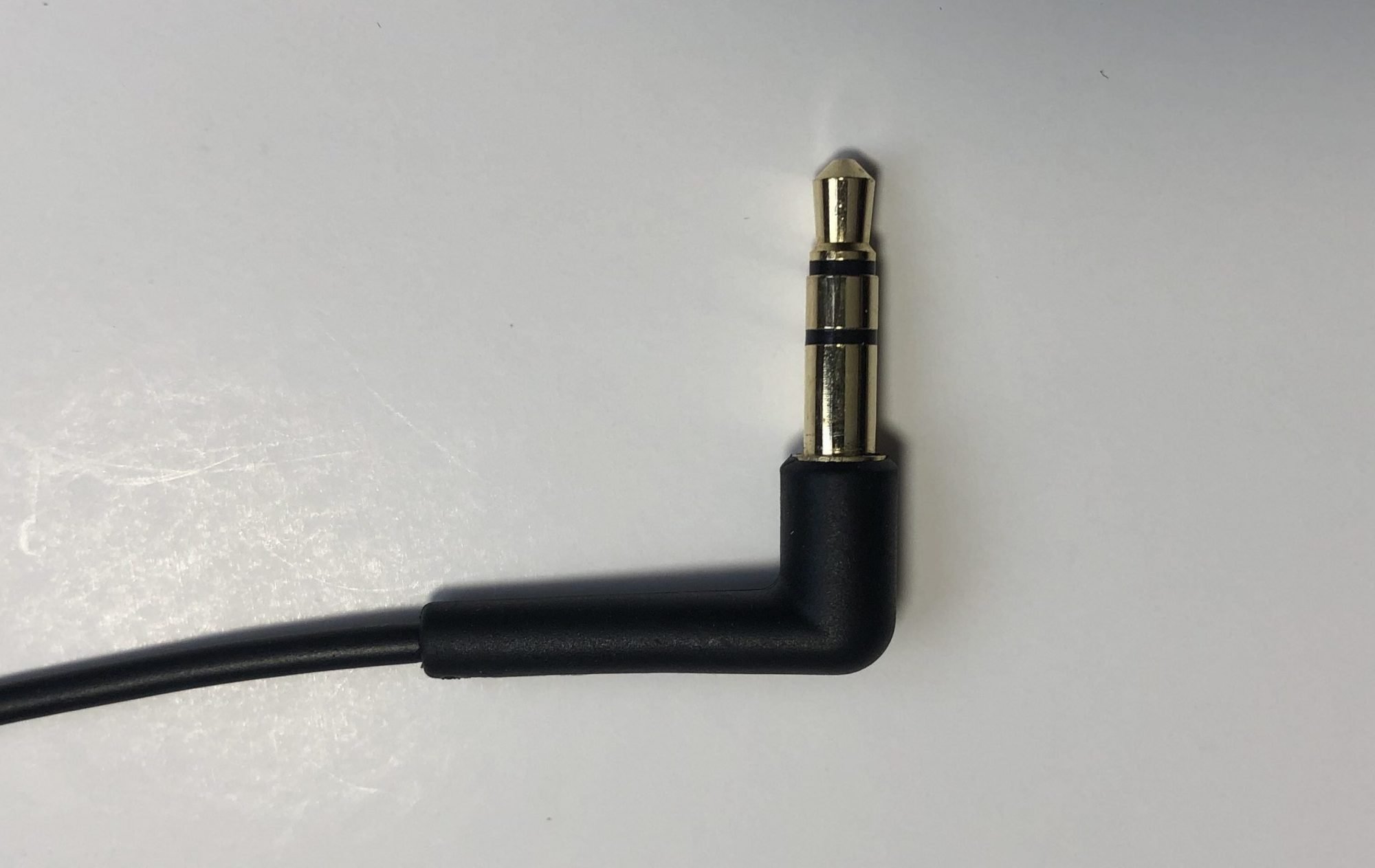 The L plug support is pretty thin and basic, but feels decently sturdy and plugged into my device securely without any issues.
Sound And Performance
General impression:
The Carbo Tenore sounds decent for its price point, with good clarity and separation. There's some thinness and sibilance, mostly in the percussions, that makes the sound feel a little airy and distant as a result.
Sound signature/response curve:
Neutral, and feels nicely flat for the most part. The quoted response range is very good, and while the company doesn't specify a dB variance with it, the extension also seems very good on both ends befitting the spec.
Any specific issues:
There's slight graininess. Once I noticed it I couldn't really un-notice it.
Sound staging:
Pretty much none, but truly good earbud sound staging is expensive.
Bass:
A little recessed but sounds decent. No muddiness, rumbling, or upward bleeding. The downward extension is really good – drops I test with all came through fully without tone or volume loss, but there was a little pitch loss. Still, pretty impressive for a small single driver earbud that's not too expensive.
Compared to monitors:
After A/B testing the Carbo Tenore I did notice low mids were getting lost, and there was a marginal amount of detail loss.
Power/Volume:
Impedance is low and sensitivity is decently middle of the road, so pretty much any device should power these no problem. I easily got them to my normal listening volume.
Isolation:
Somewhat decent, between light and medium. These would suffice for basic commuter noise, but might not if you need to block out louder than normal external noise.
Warranty:
1 year is the general minimum for budget earbuds, though you will start to see two year coverage among competitors once you reach the ~$50 price point.
Overall Take, As Compared To The Competition
The Carbo Tenore sounds solid for its price point, with a neutral and nicely extended response that's generally flat. The bass is particularly good. The thinness and resultant slight graininess might be an annoying deal breaker for some. While the Carbo Tenore is a perfectly viable choice, it's somewhat dated – probably top-tier five years ago when it was still relatively new, but selection and competition has increased rapidly since then, and I think now there are some similarly priced alternatives that overall sound better. Check out the links below for our current best-of choices.
See our current picks for the overall best earbuds available for under $50