Written by Pete Anthony 
Last updated on:
SoundPEATS is a lesser known niche audio brand, but they've been one of the companies that's been in the wireless earbud market since it's beginning. Now the company almost exclusively makes wireless earbuds.
The "Life" was released in mid 2022 and is a stemmed true wireless earbud that features noise cancellation and transparency modes, app support for EQ adjustments, and a dedicated "game" mode that minimizes video/sound latency while playing video games, all for a fairly low price. It also has relatively large 12mm single dynamic drivers and is advertised as a bassy pair of earbuds.
SoundPEATS has produced some impressive budget audio products that I've previously reviewed – how do the Life true wireless earbuds measure up to them and the competition? Lets dive in.
What Accessories Come Included With the SoundPEATS Life?
app "introduction" card
manual booklet
two additional pairs of small and large replacement tips
shot USB-C charging cable
charging and carrying case
How Good and Comfortable Is the SoundPEATS Life Fit?
These earbuds have a very solid fit that's also light and shallow and overall relaxed. You don't have to do the ol' push and twist or otherwise finagle them to get a seal, you just push them in and they're set, and the seal didn't break at all for me no matter how I moved my face around. Really great job all around here.
Does the SoundPEATS Life Have Good Touch Controls, and Is It Easy to Use?
These earbuds have a touch based control schematic that is easy to use. Some wireless earbuds can be pretty finnicky and require very emphatic touches in the exact right spot for the commands to properly register, but the Life earbuds were a nice contrast in that the commands were easy to execute – the touch sensors are pretty sensitive and responsive.
There is one pretty major omission though: while there is a track forward command, there's no default reset/backtrack command nor any way to add it in or otherwise customize any controls for that matter. I don't think I've ever seen a wireless earbud not have this onboard command, and why SoundPEATS decided to exclude it is pretty baffling to be honest, especially when the "pause" command is mapped to both the left and right earbud, which is not necessary. Being able to reset and track back is pretty important to me and not being able to do that might personally be a deal breaker honestly.
List of SoundPEATS Life Touch Control Functions:
pause/play, answer/end call – double tap either earbud
volume down – single tap left earbud
volume up – single tap right earbud
track forward – press and hold right earbud 1.5s
reject call, switch between two calls – press and hold either earbud 1.5s
activate voice assistant – triple tap right earbud
enter/exit game mode – triple tap left earbud
switch between anc/transparency/normal mode – press and hold left earbud for 1.5s
Pairing the SoundPEATS Life is easy and straightforward – just open the case after the initial charge and the buds will enter pairing mode, as indicated by red/white flashing lights. Just pick "SOUNDPEATS Life" from the selection menu and you're good to go.
Durability: Is the SoundPEATS Life Waterproof And/Or Dustproof?
The Life earbuds have an official ingress protection code of IPX4. The final "4" digit means they're water resistant up to some splashing, and the penultimate "X" placeholder digit means there's no official certification against dust or debris protection. There are more rugged wireless earbuds that do have double digit IP codes, but IPX4 is sufficient for basic commuter use or exercise.
Does the SoundPEATS Life Have Good Isolation And/Or Active Noise Cancellation?
The Life earbuds have surprisingly decent natural isolation for this style of design and shallow fit. When you turn on the ANC the isolation overall becomes very solid for the price, solidly medium-high. SoundPEATS claims up to 25 dB of reduction (keyword there being "up to") but this is overly generous – the dB reduction from industry leading ANC on premium headphones that cost hundreds of dollars usually tops out in the low 20s. Even so, the relatively good isolation on a pair of light and casual fitting budget earbuds is definitely a standout feature of the Life.
The case is decent enough but is a bit large. Other TWS products with similar earbud design have managed to create smaller cases with some ingenuity. The flat pill shape here with the rounded edges is pocket friendly enough though.
How Good Is the SoundPEATS Life Battery Life?
• Purported earbuds battery life: 5 hr
• Purported earbuds + case battery life: 25 hr
This battery life is on the low side in 2023, even for budget earbuds. Now, if the Life could last for five hours with ANC on that would actually be quite decent, but, SoundPEATS doesn't specify if their quoted 5 hours is with ANC/transparency on or off, and when audio companies don't specify such things you usually have to assume the worst.
Does the SoundPEATS Life Have Good Warranty Coverage?
The Life earbuds have a one year warranty which is the fairly common and standard minimum for budget headphones.
How I Evaluate The Sound Quality of Headphones
I preface the sound portion of all my review and comparison articles with this section - to explain the way I decide how performant a pair of headphones is:
I am a music guy first and foremost, and fidelity is what I mainly care about. To that end, I look at three primary things, and I think any other factors ultimately stem from them: balance, clarity, and accuracy.
Good balance - means a well tuned frequency response curve, or that the volume of all sounds from low to high is decently even and well blended. This does not necessarily mean the curve needs to be flat/neutral, just that no parts of a song sound weirdly quiet or overly pronounced.
Good clarity - is somewhat a function of good balance, and means that you can clearly hear and make out each voice, instrument, and any other individual part of a song with decent detail.
Good accuracy - is roughly just a more general term for tone or timbre, and means the headphones produce sound that theoretically replicates the original recording and feels real or natural. For example a cymbal sounds like an actual cymbal as you would hear it with someone playing drums near you.
The Important Question: Does the SoundPEATS Life Sound Good?
the SoundPEATS Life sounded decent… after a fair amount of EQ tinkering with the app. But, the default "SoundPEATS classic" tuning (which I think is the pre-set out of the box) is not that good – there's a fairly noticeable boxy/cupping sensation in addition to the mids and highs just feeling kind of recessed.
The boxy/cupping sound (as if you were cupping your hands over your ears) is often a result of overemphasized upper mids (like 500-2000 Hz), and there's a reason the Harman target curve (which is largely considered the standard of ideal sound for casual listening) is U shaped and valleys out right around that point. Deemphasizing upper mids in contrast with tuned up bass and a bright peak in the highs helps create a nice full and sort of airy sensation in contrast to that boxy/cupped sensation.
When I opted for the "treble enhancement" pre-set the sound improved noticeably and the boxy/cupping sensation pretty much disappeared. I wanted to see what that tuning looked like in comparison to the default "classic" tuning, but the app doesn't show the response curve for each pre-set, nor can you work off of one to make your own custom profile. This is something you can do in a lot of EQ apps and it's a bummer you can't in the SoundPEATS app.
To create a custom EQ profile you have to start from neutral/flat, and you can't save more than one custom profile, only adjust the one you have from neutral or reset it and start over. I did some tweaking to get to what I think the "treble enhancement" might look like, and feel like I got very close with this:
So, I would personally say that you'll need to download and use the SoundPEATS EQ App to "fix" or at least get the most out of the Life earbuds. There is also a firmware update that a pair you buy will most likely also need too. Speaking of the App, how good is it?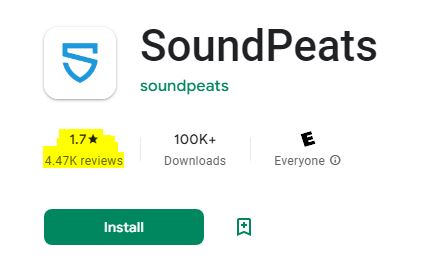 The App is indeed… not the greatest. There's broken English everywhere, toggleable features that don't work, and the initial sign in process is confusing. The authenticator code actually goes to the email you put in as such:
So, just find the 6 digits buried in the Chinese and it should work to log in. The App works decently enough for adjusting the EQ, but, as I said, you're not able to see the curve shape of the pre-sets or work off them to make a custom profile.
In any case, I'd just go with the "treble enhancement" pre-set – it sounds noticeably better than the rest, the boxy/cupping sensation goes away, and the balance feels more or less "right." I did the rest of my listening for my review here with that pre-set selected.
Overall the sound still just feels a little sucked out, far away and kind of thin. There's also still a little sibilance in the higher percussions. The life sounds decent enough for the modest price, but, not amazing, and with how stiff competition is now even in the budget tier, merely OK sound doesn't really cut it, unless the product maybe has some uniquely great features or attributes that make it desirable.
The bass extension is quite good. SoundPEATS doesn't publish any frequency response data that I could find, but all the drops I normally test got down fully. There was a bit of roll off and jump back when the bass came back up, but I think this could probably be evened out with the EQ App.
Final Verdict: Is the SoundPEATS Life Worth Buying?
The SoundPEATS Life, for it's moderate price, is a very comfortable and securely fitting stemmed earbud with great isolation, and that is a reason that I think many people will buy it and like it.
The sound quality, though, is not particularly great. The out of the box tuning has issues, and even though they can be fixed with the EQ app, the end result is still just kind of mediocre. It's not bad really, but with so much great sounding competition now (including from SoundPEATS), mediocre just doesn't seem good enough. A large single 12mm dynamic driver can definitely create thumpy bass, but I don't think it's the best design choice for overall balance.
The Life earbuds came out in mid 2022 and have already seen significant discounts from the original ~$50 msrp, which usually means overstocking and non moving inventory, and that is not a great sign for a product that's still pretty new. After fleshing out the sound issues I can say this trend makes sense now.
If you want something comfortable and secure with great noise attenuation and don't particularly care about musical fidelity, the Life could be a great choice that you'll really like. But if you are a music person, I think there are better similarly priced (and less expensive) choices. Also no reset/backtrack touch command is a pretty annoying omission in my opinion.
Get the SoundPEATS Life ANC true wireless earbuds on Amazon (affiliate link)
Relevant Articles
• Our current picks for the overall best budget true wireless earbuds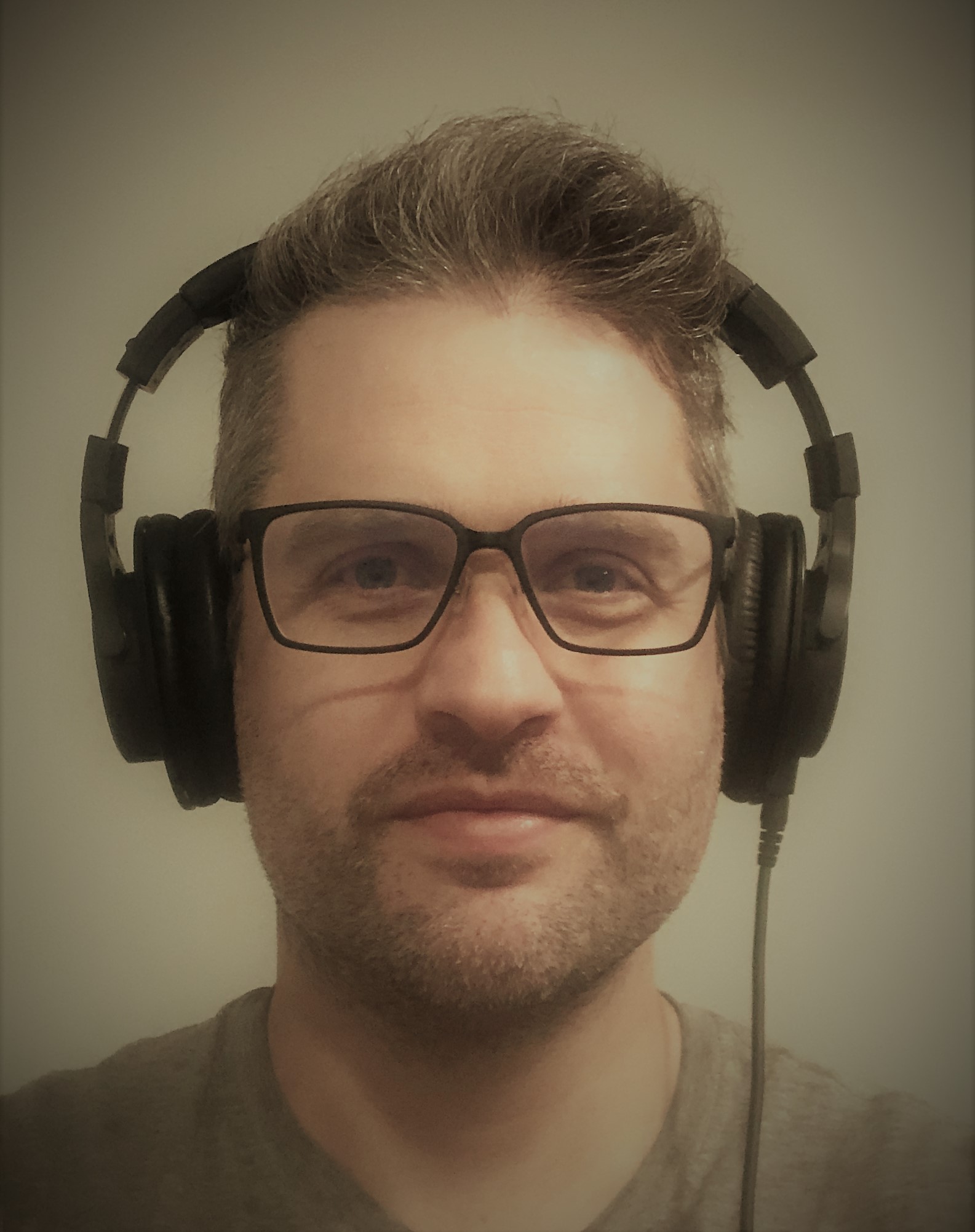 Pete Anthony has had a lifelong affinity for music, and more recently has become an anti audiophile snob who wants great sound to be accessible and enjoyable by anyone. Without needing to break the bank. Read his full author page
here
.