Written by Pete Anthony 
Last updated on: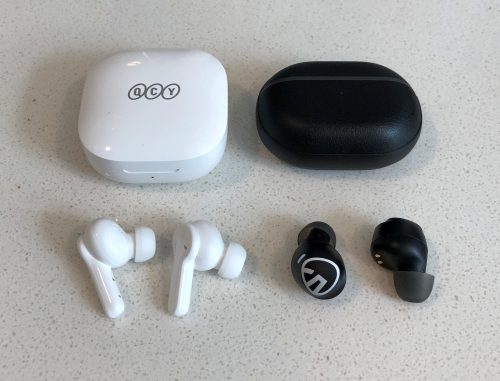 QCY and SoundPEATS are both lesser known and fairly niche audio companies that almost exclusively produce earbuds. The T13 and Free2 Classic are budget true wireless earbuds that have both become quite popular in the audio community, enough so that people are asking: how do they compare? and is one better than the other?
I have fully reviewed both of these products and will answer those questions here.
QCY T13 vs SoundPEATS Free2 Classic Side by Side at a Glance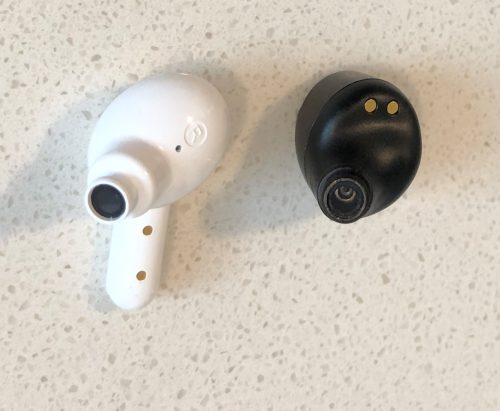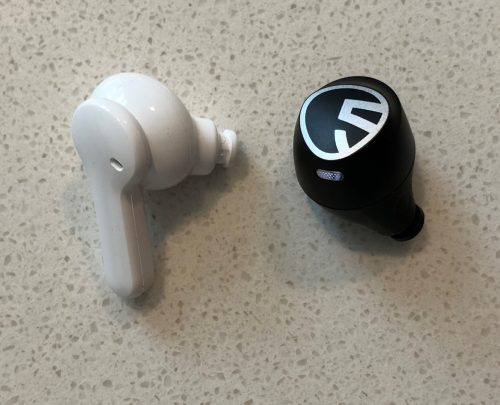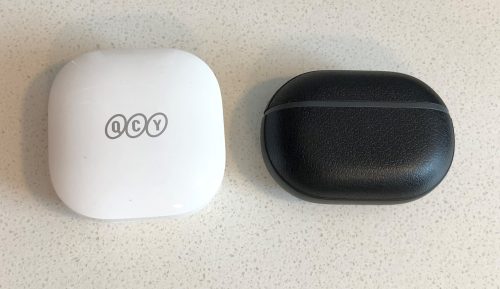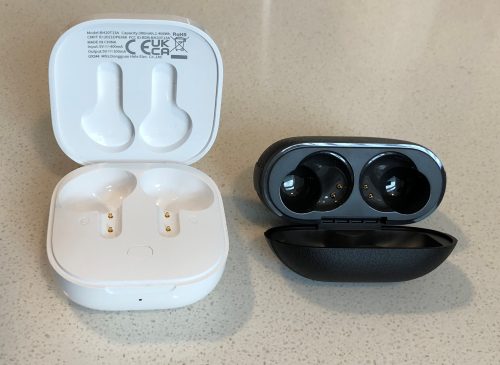 How Are The QCY T13 and SoundPEATS Free2 Classic Similar?
Overall the T13 and Free2 Classic are fairly similar products – they're both casual use budget true wireless earbuds that sell for about the same price. Here are the specific things they have in common:
Both came out in mid 2021
Both have Bluetooth v5.1
Both have IPX5 rated water/sweat resistance
Both have a light/casual feeling fit
Both have onboard touch based controls
Both have not so great natural noise isolation
Both have the same 30 day return/exchange and one year warranty window
What Are the Main Differences Between the QCY T13 and SoundPEATS Free2 Classic?
Design Style – the T13 earbuds are stemmed and have a smaller uncontoured housing while the Free2 classic is not stemmed and has a bigger housing and flat backs.
Battery Life – both the T13 and Free2 Classic earbuds purportedly hold up to an 8 hour charge, but the T13 case purportedly holds one more extra recharge than the Free2 Classic case purportedly does, giving the T13 and Free2 Classic a total battery life of 40 hours and 30 hours respectively.
Case – The Free2 Classic case is lighter then the T13 case, and has a more rounded, compact, and generally pocket friendly design than the T13 case does. The T13 case is definitely on the heavy and bulky side
Onboard Volume Control – QCY earbuds, for some reason, don't have touch controls to change volume whereas pretty much all other wireless earbuds do, including the Free2 Classic.
Does the QCY T13 or the SoundPEATS Free2 Classic have Better Fit and Comfort?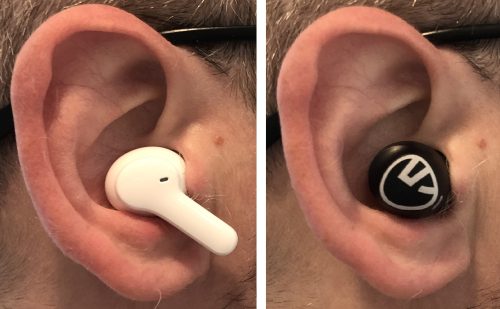 The Free2 Classic fit is on the light and shallow side for this style of earbud, but it feels very secure nonetheless and the seal is not prone to any breaking with head or jaw movement. The T13 has a very light, shallow, and casual style of fit (which is more common with smaller stemmed earbuds), but also manages to feel very secure. The T13 is prone to some seal breakage though.
Overall I'd say the Free2 Classic has a slightly better fit, but that the T13 fit is still very good for its style and is great for the customers who are after that light and casual feeling fit. When the seal does break with the T13, there's a slight bit of bass suck out but its by no means at all close to a deal breaker.
Does the QCY T13 or the SoundPEATS Free2 Classic Sound Better?
When I initially reviewed the Free2 Classic its sound impressed me, and while I think the T13 actually sounds very good for what it is and what it's seemingly trying to accomplish, I do think the Free2 Classic sounds somewhat better overall.
The Free2 classic has great overall balance, with good detail and a touch of brightness while still remaining decently full. The T13 has much different tuning – it's bass emphasized and warmer in a way that's great for extended casual listening, and while its detail and clarity is still very decent in that context, its not quite there like it is with the Free2 Classic.
Which Should You Choose Between the QCY T13 or SoundPEATS Free2 Classic?
The T13 and Free2 Classic are both great products overall and for their specific goals and reasons. But I would generally choose the Free2 Classic over the T13 – I'm a music guy first and foremost, so better balance, clarity, and detail are more important to me than the greater battery life the T13 case purportedly has, and that's really the only way the T13 is objectively better than the Free2 Classic.
That said, the T13 does a great job with the warm and bassy tuning that's great for extended casual listening because it still manages to maintain decent fidelity. This is not a common tuning style with budget earbuds, much less one that's done well. So for those who are after that kind of sound style and also perhaps the very light and casual fit style, I think the T13 is still a great choice that some people will prefer over the Free2 Classic.
Get the QCY T13 wireless earbuds on Amazon (affiliate link)
Get the SoundPEATS Free2 Classic on Amazon (affiliate link)
Relevant Articles
• Full T13 review
• Full Free2 Classic review
• Our current picks for the overall best budget true wireless earbuds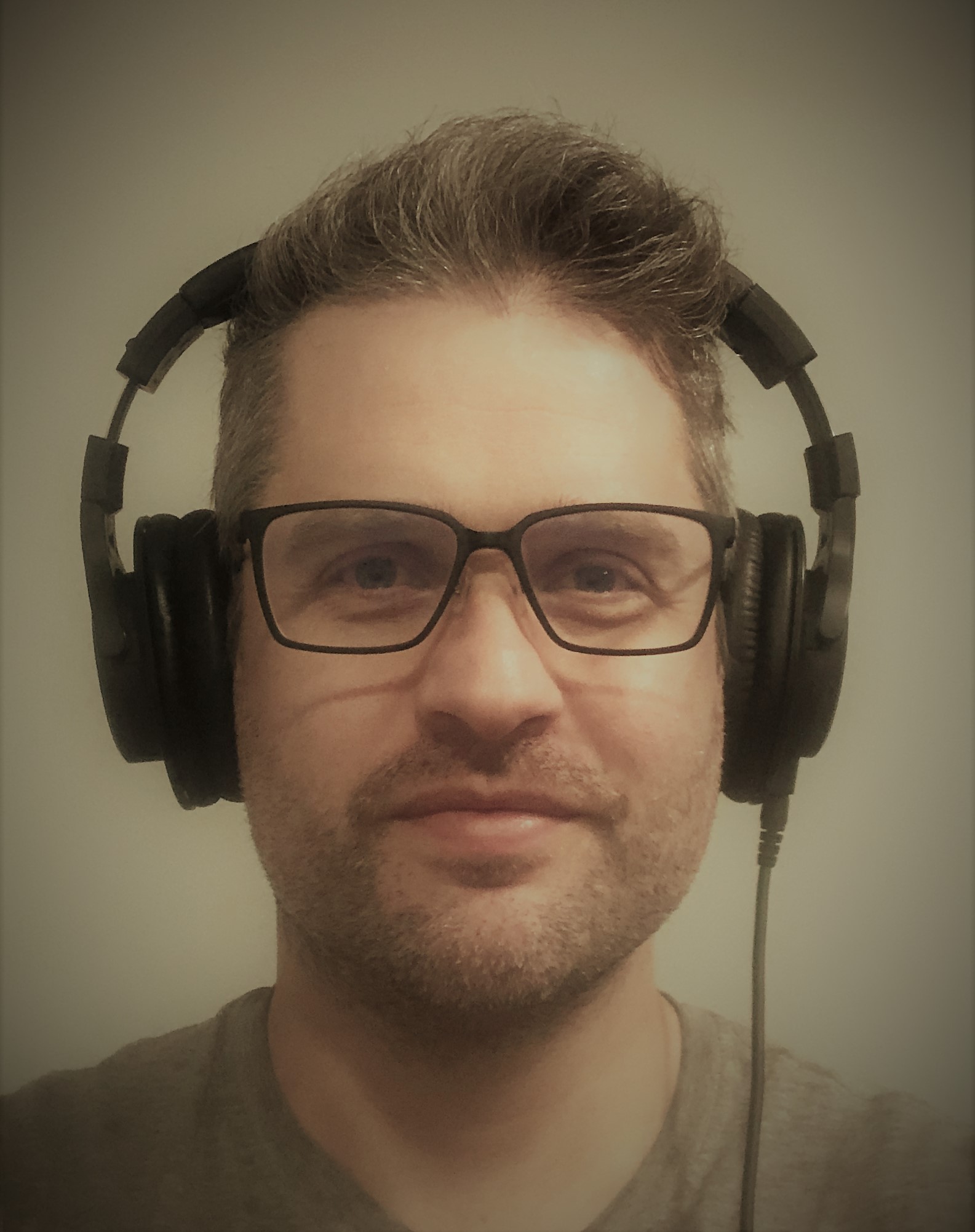 Pete Anthony has had a lifelong affinity for music, and more recently has become an anti audiophile snob who wants great sound to be accessible and enjoyable by anyone. Without needing to break the bank. Read his full author page
here
.