Written By Pete Anthony
  Last Updated On: 10-10-19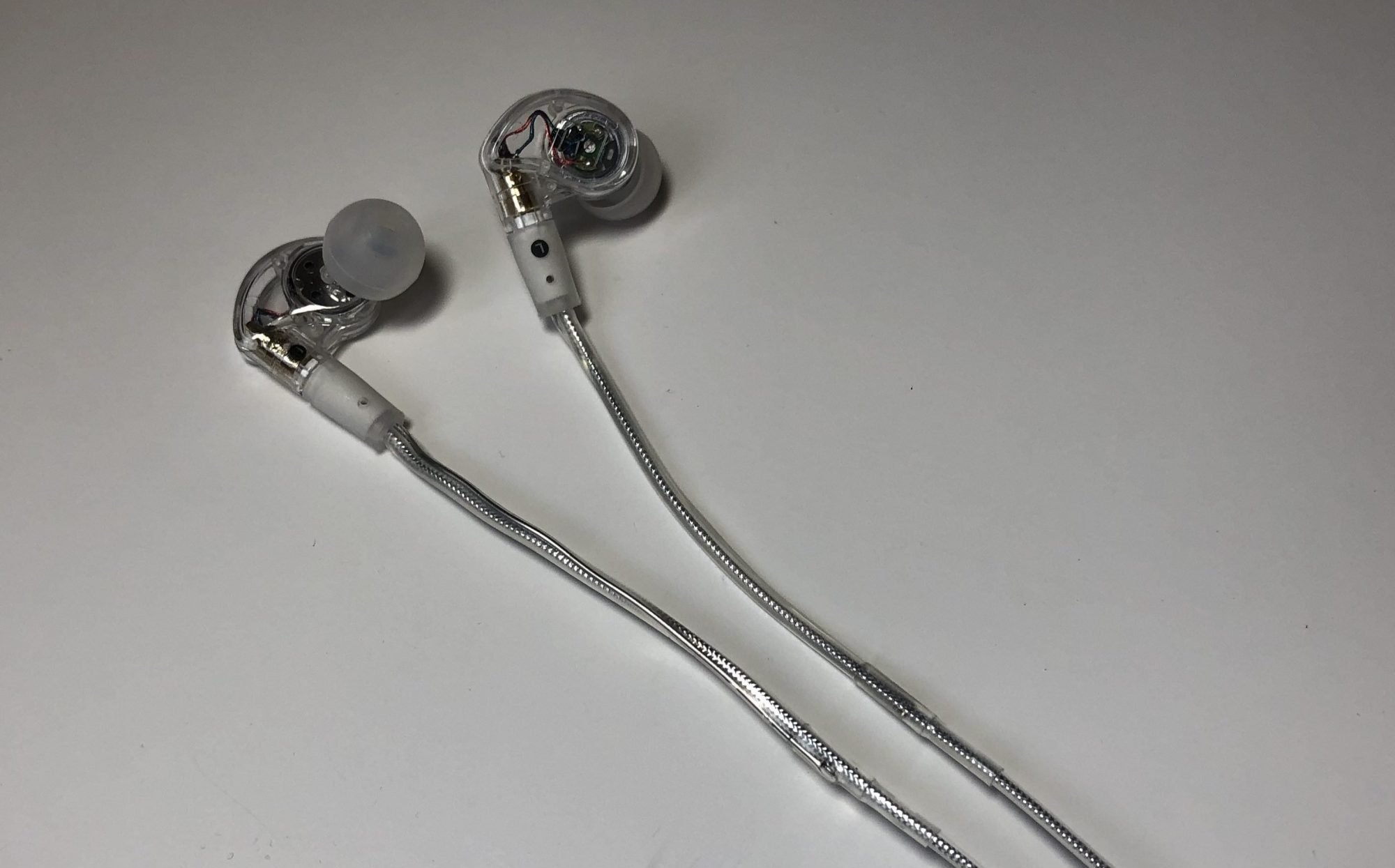 The 2nd Gen M6 Pro is an improved version of the already popular original M6 Pro. If an audio company piggybacks a new product on one of their existing product's namesake, that's usually a good sign that we have a winner. I was definitely interested in seeing how well the improved M6 Pro would contend in the increasingly competitive ~$50 earbud market.
Packaging was decent enough, and the headphones and plethora of accessories were fully protected inside the nice hard carrying case.
Included with the headphones:
a second cable with an in-line mic and control unit
6.35mm plug adapter
two shirt clips
one pair of foam replacement tips
two shirt clips
three different sized pairs of silicone replacement tips
one pair of double flange silicone replacement tips
two different sized pairs of triple flange silicone replacement tips
hard carrying case
manual pamphlet
The 2nd gen M6 Pro also comes with one of the best sets of replacement tips that I've ever seen:

With multiple standard and double/triple flange tips to choose from, I was confident I'd find a solid fit with one of them, but unfortunately I couldn't. The best I could get was with the medium double flange tips – they managed a proper seal if I kept my face neutral but it would break and destroy the sound if I moved my face or jaw pretty much at all.
My ear shape might simply be wrong for these particular tips, because I was able to get a solid fit and seal by using off brand tips that I like. The M6 Pro nozzles are a standard size so most off brand tips will fit on them, but they'd have to be purchased separately.
The first ~4 inches of the left and right wires have an additional layer of plastic insulation that's malleable, so you can contour how it wraps around your ear. Padded ear hooks might still be desirable.
The included spare cable has an in-line mic and single-button control unit (push on the "M" logo) that has all the basic functions. The buds and cables have standard mmxc connectors which are easy to plug in and remove.
The wire and joint supports are nice and thick and sturdy. Coupled with the hard carrying case it would seem near impossible for these to get damaged. The wire insulation is nicely smooth and doesnt tangle, though I did notice that the joint support piece does cause some microphonics.
The right angled plug connected securely to my device without any problems, and the support is nice and sturdy as well. I like that the outer layer stops short of the plug sleeve to help it fit through a phone case or something similar.
Sound And Performance
General impression: The M6 Pro sounds good overall for the price point, and doesn't have any significant flaws. I haven't listened to the 1st gen model, but I've read many users reporting significant improvements with the 2nd gen model that addressed the 1st gen's shortcomings. They maintained particularly good detail despite having a warmer sound that's ideal for easy extended listening. The percussions had slight sibilance. There was a bit of sluggishness and lack of crispness.
Sound signature/response curve: These are marketed as monitor earphones for musicians, but the truth is such descriptors are overly used in today's marketing. You're not going to get truly good actual monitoring headphones for less than three figures (the ones I use and a/b test against originally retailed at around $200). Nor would most people even like monitoring headphones – they're designed to give as neutral and accurate reproduction as possible, not to be comfortable or the most enjoyable to recreationally listen to. That said, the response curve feels pretty flat, but still a bit warm and round with a skew towards emphasized bass.
Sound staging: Pretty much none, but truly good sound staging is pretty much nonexistent among non-expensive earbuds.
Bass: The quoted response floor is 20 Hz, which fairly average for less expensive earbuds, but the extension of the M6 pros seemed good. Drops I test with came through fully, though there was a bit of pitch loss. The emphasis on the bass made it feel kind of rumbly and muddy.
Power/Volume: the impedance is low and the sensitivity rating is decent, so these should get powered fine by pretty much any device. I got these to my full listening volume no problem
Isolation: quite good, somewhere between medium and high. These would definitely do well with commuter use.
Warranty: 1 year, which is minimal for ~$50 earbuds, but MEE Audio also offers lifetime half-price replacement that covers everything from losing them, accidentally stepping on them, or whatever else.
Overall Take, As Compared To The Competition
The Improved 2nd Gen M6 Pro is a solid sounding pair of earbuds for its price point and doesn't have any major flaws. It's also very sturdy and provides good isolation, making it ideal for commuter use. That said, competition at the ~$50 price has become very stiff, and currently there are alternative earbuds that sound better. Check out the links below for our current best-of picks.
See our current picks for the overall best earbuds available for less than $50