Written By Pete Anthony
  Last Updated On: 5-10-19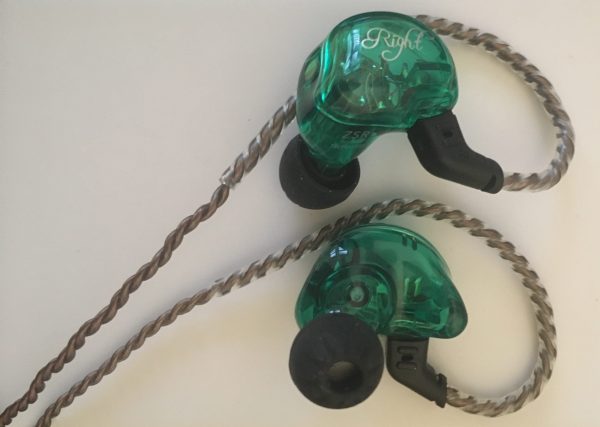 Knowledge Zenith is a relatively new audio company that's quickly built itself a reputation from producing several very competitive sounding earbuds, in the budget category in particular. The ZSR is one such popular moderately priced multi-driver earbud. It comes either without or with an in-line mic for a few dollars more.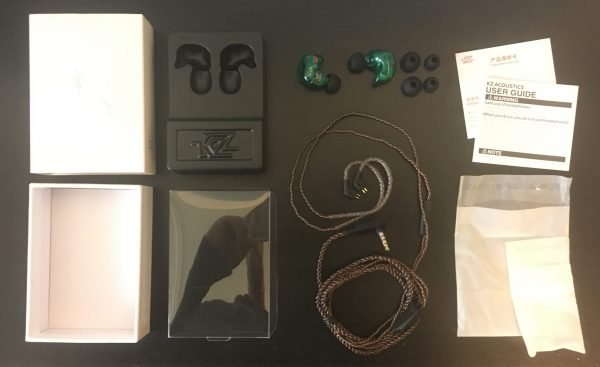 Packaging is small but nice – the cover slides off to reveal a hard open box with a plastic display piece on top. The earbuds are neatly embedded into a contoured packing piece, and the detached wire and accessories are below in individual baggies.
Included with the headphones:
two different sized silicone replacement tips
user guide and warranty card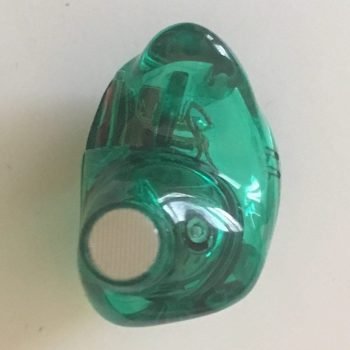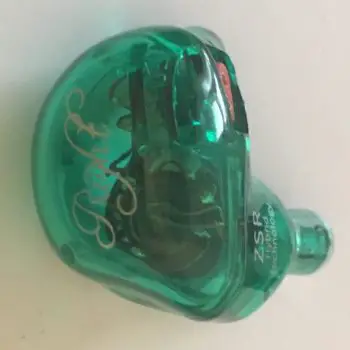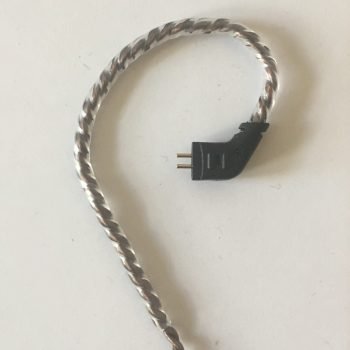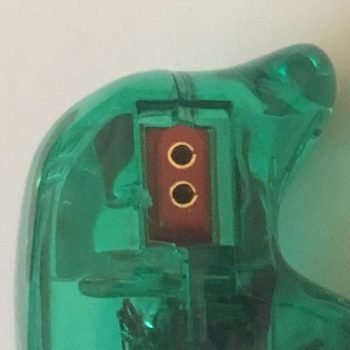 The ZSR would be more accurately called an on/in ear headphone, but "earbud" has come to describe pretty much anything with a tip that goes into the ear canal. The ZSR's fit isn't totally intuitive – it's contoured to the ear to be worn semi-inverted, with the wire running out the front and back around the ear.
The ZSR is pretty big and bulky, and is also a bit of a hassle to put on/take off, but does fit very nicely out of the box. Between the piece that wedges into the ear, and the over-ear wire wrap, these are nice and secure. I also didn't lose the seal at all when I moved my head and jaw around. The extra plastic padding for the over-ear wrap is unfortunately non-malleable, but I have read it can be changed with a heat source like a hair dryer if you really want to.
The mic is on the right side and is basic, with a single on/off call button.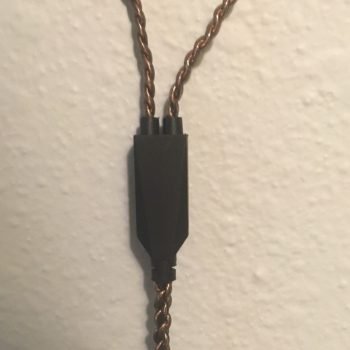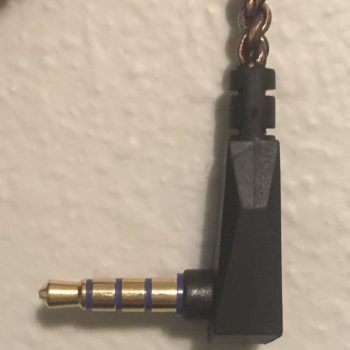 The wire style is unique, and one that KZ uses with several of its budget earbuds – kind of woven with no outer layer of insulation. It's a little uncomfortable around the ears/neck and somewhat prone to tangles and microphonics, but is otherwise sturdy. The jack and angled support is thick and sturdy and plugged in firmly to my device without problems. The support is wide and might have trouble fitting through some phone/device cases though.
All in all, the KZ ZSR is a well built earbud that fits comfortably and securely, though is a bit of a hassle to put on/take off.
Spec/Performance Discussion, Listening Impressions, Other Related Observations
General impression: The KZ ZSR sounds really good for the modest price – I was definitely impressed, even after already listening to and reviewing several other KZ earbuds. These don't suffer any perceptible flaws that tend to be common with cheaper headphones, and overall they're very even and consistent. Despite the solid clarity and detail they keep a very nice and full overall sound, and these two things tend to have an inverse relationship.
Sound signature: definitely flat/neutral, nothing seems to be emphasized
Bass: the quoted response range is 10 – 40k Hz, which is comparatively decent. The bass extension is good and various drops I test came through fully. The bass feels a little boomy and resonant, percussions in particular, but on-set fatigue overall wasn't too bad.
Power/Volume: the sensitivity rating is 107 which is good – these got plenty loud on my device without problems. The impedance rating is 22 ohms which means pretty much any device should power these fine without problems.
Isolation: there's some, but not a lot. I'd put it somewhere between light and medium – fine for home or quiet commuter use, but maybe not for noisier environments.
Warranty: the ZSR has a one year warranty which is average for budget earbuds.
Overall Take, As Compared To The Competition
The listening portion of this review is abnormally short because I honestly don't have much critical stuff to say – the ZSR has all around excellent sound and is impressively good for a moderately priced earbud. If you don't mind the bulky headphones, the slight hassle of taking them on and off, or the woven wire, then these are absolutely a viable choice at their price-point. Non-inverted buds that are less hassle and have more isolation might be better for sport/commuter use.
See our current picks for the overall best earbuds available under $50