Written By Pete Anthony
Last Updated On: 4-27-19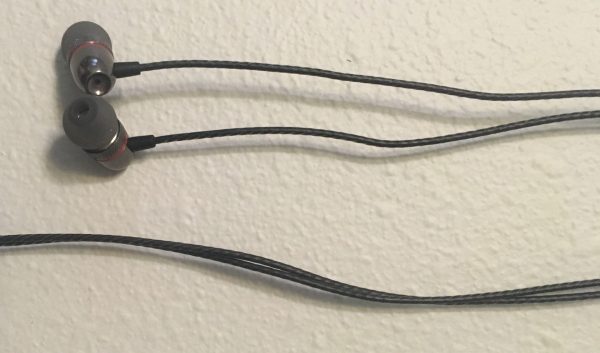 Betron's ELR50 is a basic wired budget earbud that comes in two versions either without a mic or with an in-line mic and control buttons for a few dollars more.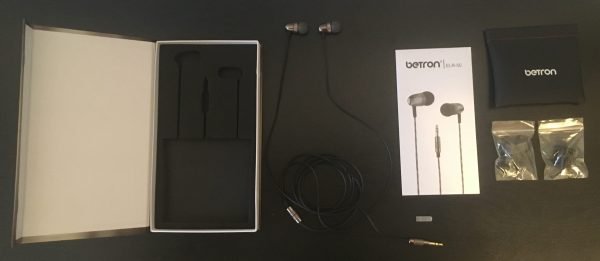 Packaging is very nice – the hard box opens to reveal good quality contoured packing foam, where the buds and jack are firmly embedded. The wire is neatly wrapped in the lower compartment and the carrying case sits below it, which has the included accessories inside of it. The manual simply rests on top of it all.
Included with the headphones:
two extra pairs of different sized silicone replacement tips
one extra pair of foam replacement tips
faux leather carrying case
protective plastic cap for the jack
manual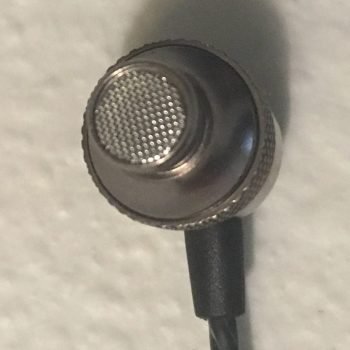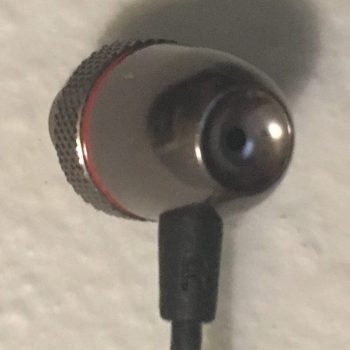 The earbuds are fairly basic but decently sturdy, with solid wire joints. They're also very light and don't hang out and down at all. They fit me very nicely and comfortably out of the box, and the seal didn't break at all when I moved my head and jaw around. The knurling for easier grip is also a nice little touch.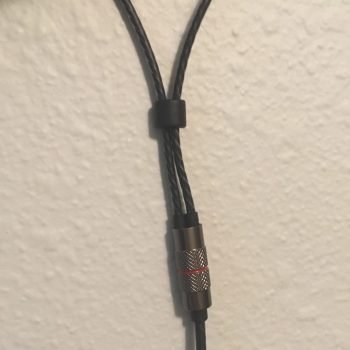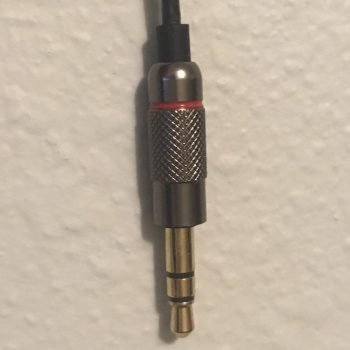 The wire is also pretty nice for a budget earbud, it has an outer layer of insulation that prevents it from bunching up and tangling, and is very smooth which kept microphonics minimal. The little piece above the joint can slide up and down to shorten the left/right wires which is also a nice feature.
The jack support and plug are both nice and sturdy – more knurling for grip on the support is nice, and the plug itself went firmly into my device.
All in all these are sturdy earbuds that look and feel more expensive than their actual minimal price, and they fit very comfortably and securely too.
Spec/Performance Discussion, Listening Impressions, Other Related Observations
General impression: The ELR50 unfortunately doesn't sound particularly great overall, there's enough lack of detail and brightness up top to make them sound kind of muffled and boxy.
Sound signature: definitely round and bass emphasized, with recessed mids/trebles – nice and soft, which can be good for easy extended listening, but the lack of crispness makes these not good for critical music listening.
Bass: The quoted response range is 20 – 20k Hz, which is comparatively average. The bass extension was OK, but did start to fall off on the lower drops. The bass overall was kind of toneless and very prone to bleeding up and distracting.
Power/Volume: these are weirdly advertised as high sensitivity headphones but the actual quoted 98 sensitivity rating is comparatively low. I had to turn my device volume up a little more than normal but these got loud enough without too much trouble. The impedance is 16 ohms, which means pretty much any device should power these without problems.
Isolation: decent – I'd put it at a solid medium. Should be enough for most commuter use in environments that aren't excessively noisy.
Warranty: The ELR50 has a one year warranty which is comparatively average for budget earbuds.
Overall Take, As Compared To The Competition
The ELR50 is nicely built, sturdy, and fits very well for a budget earbud, but the overall sound quality just isn't that great. The recessed mids/trebles lack enough detail to make the overall sound muffled, and the bass is kind of toneless and prone to bleeding. They are nice and soft though, and these might be fine for easy listening to less detail oriented EDM, or podcasts maybe, but frankly there are many similarly priced competitors that, at the time of this writing/update, sound better overall, so I'd give these a pass.
Get the ELR50s with mic on Amazon