Written By Pete Anthony
  Last Updated On: 3-19-19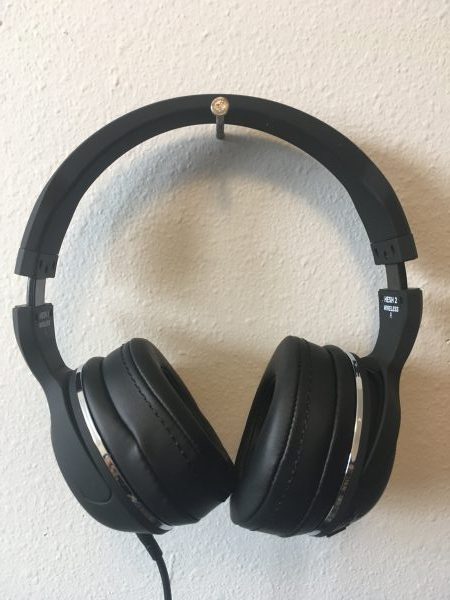 Skullcandy is a heavily marketed and now highly popular audio company that produces a wide variety of budget to higher end headphones, many of which have in-line mics for seamless switching between music and phone calls. The Hesh 2 is one such of those products, and is currently one of their most popular offerings. The appending Wireless version, for just several more dollars now, has added Bluetooth compatibility, chargeability via micro usb, and on board volume/track control and receive call buttons.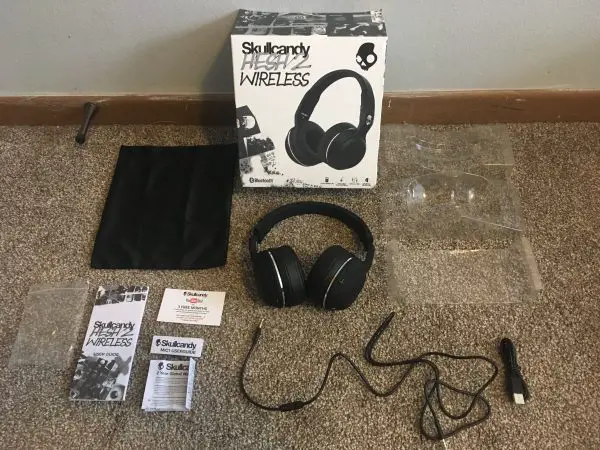 The box wasn't the greatest – it was pretty thin and flimsy and the top flap was glued on so it all kind of ripped despite my best efforts to gently open it, and off came the plastic rack hook as well. Inside, the headphones were merely held in place by small fitted plastic pieces at the top and bottom and were otherwise mostly exposed, not even wrapped in plastic. I understand that packaging is typically where corners are cut with budget headphones, but this still left something to be desired. Mine came in fine condition but I'd definitely be worried that others might get something damaged/compromised on arrival.
Included are the ~5ft 3.5mm cable with an in-line mic, a short micro usb for charging, a thin and basic carrying satchel with a drawstring, a manual, a secondary mic user guide, the warranty card, and an offer for a three month Youtube Red trial which is neat.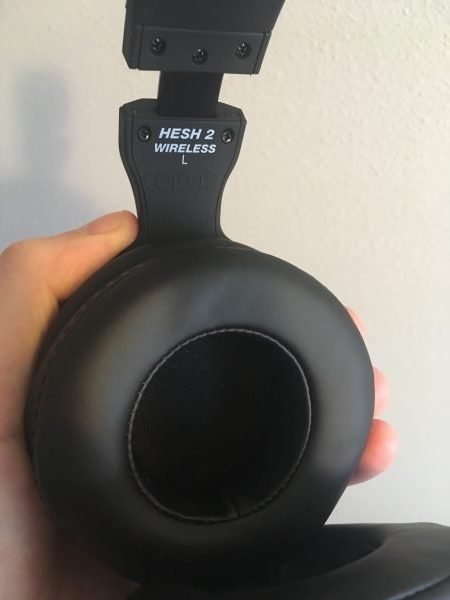 They're called over ear headphones but really they're on ear or a sort of on/over hybrid. The pad is circular with about a 1.5 inch diameter, and definitely can't fit a full ear. They pivot vertically on a c-joint but can't move laterally. The pads are pretty firm, but the faux leather feels pretty nice. The best fit I could get had the pads around the back of my ear but resting on my lobe and tragus (google it) and it wasn't perfect, bit of hot spot on the back, and I wished they could pivot a bit inward up front.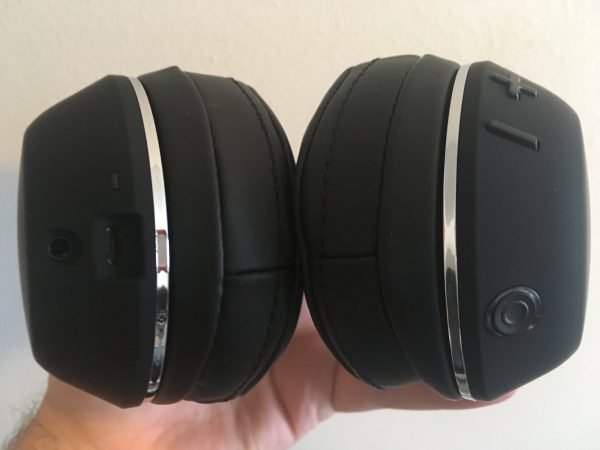 micro usb and 3.5mm input on the left headphone, then three multipurpose buttons on the right headphone. Each has multiple functions based on how/when you push them that are outlined in the manual and are otherwise not very intuitive. The buttons didn't work out of the box so I assume it needs to have charge for them to work even if plugged in via 3.5mm.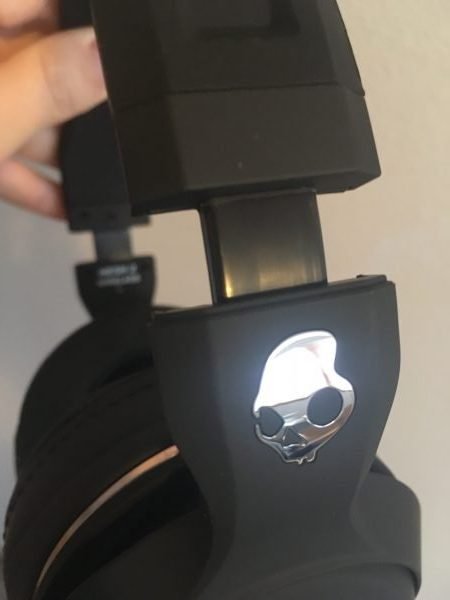 The band is a plastic piece, adjustable on both sides with small clicks, no indicator lines. The outer piece is just another thin piece of plastic with no padding. Bit of a hot spot at the top. Again, not the most comfortable thing ever. clamping force is decently firm but not overly tight.
Spec/Performance Discussion, Initial Listening Impressions, Other Related Observations
The overall sound quality is OK, but not great. Has that sort of thinness that feels like your listening to a radio station that doesn't quite have the best signal, is the best way I can describe it.
There's definitely some bottom bias on the range and some audible drop off in the midrange, and you can really tell with background treble instruments that just kind of disappear. The quoted response range of 20 – 20k Hz is about average for this price tier but the curve is audibly not flat.
They do get decently loud – I actually had to turn things down lower than they normally are, even with more expensive headphones. The 33 ohm impedance is fairly middle of the road and most devices should power these just fine on their own – I don't think Skullcandy is targeting the niche customers who use headphone amps.
The bass was just not good, straight up. Low notes/drops were muddy and lost pitch, could actually feel resonance in the headphones which is not a pleasant sensation. Tried various song drops, none felt even passable.
Overall clarity was pretty decent, chaotic songs held together pretty well I thought, percussions sounded generally good and not hissy.
Random specific listening notes:
Daft Punk; Get Lucky – bass was muddy/toneless, but male vocals sounded pretty good
Daft Punk; Lose Yourself to Dance – bass was again just bad, muddy, a lot of resonance
An Endless Sporadic; Impuse II – sounded surprisingly good and held together, good tightness and clarity, orchestral instruments sounded particularly good
Steely Dan; Peg – again sounded surprisingly good, upper chorus usually reveals bad headphones but it came in fine with these
Lil Wayne; A Milli – the drop was bad, same problems as above. Similarly bad drop on The Chainsmokers; Wake Up Alone
Earth, Wind, And Fire; September – recessed brass/guitar very noticeable, song felt like it was missing something
Bob Marley; various – straight up unlistenable, the muddy bass and resonance was just too fatiguing/annoying
Though the Hesh 2 isn't advertised as a noise cancelling or isolating headphone, it's still worth mentioning these have practically no isolation, so if you're looking for something to help block out external noise, I'd say look elsewhere.
All Skullcandy headphones have a two year warranty, which is pretty good coverage for the sub $100 tier.
Overall Take, As Compared To The Competition
Apparently these used to go for closer to $100, to which I'd say absolutely no way. But they've since been discounted quite a lot to around $50, and who knows, maybe they'll go down further. Still though, I have to give these a pass – the overall sound quality just isn't that great, but more so because of the perceptible flaws in the recessed treble and the muddy bass with feelable resonance. Not to mention the awkward pad that isn't really over-ear and doesn't fit quite right. The Hesh 2 is not bad by any means, but, this price tier has become very competitive and there are multiple alternatives that just sound better and feel more comfortable.
See the Skullcandy Hesh 2 on Amazon
Our current picks for the overall best budget over ear headphones