Written by Pete Anthony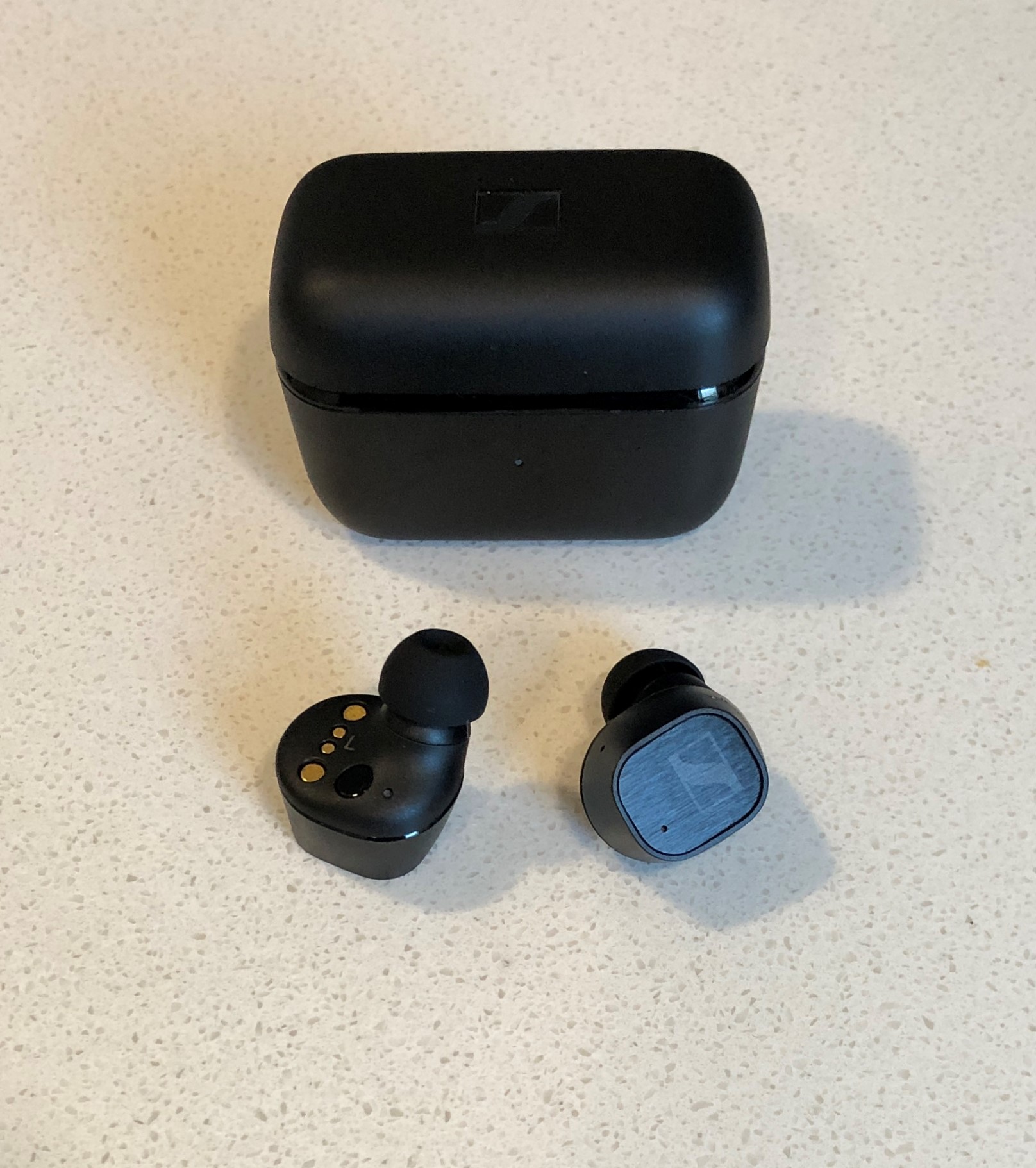 Sennheiser is mostly known as a premium on/over ear headphone brand, but they along with many of the other well known high end headphone companies have delved into the TWS market, which isn't surprising because it's quickly becoming massive. The CX Plus is an upgraded version of the older CX that adds active noise cancellation and transparency options.
Sennheiser CX Plus Specs and Features
Released: September, 2021
Price-point ⓘbudget: around $30 or less
value: around $30-$60
performance: around $60-$100
premium: around $100-$200
elite more than $200 :premium
Design/Driver style: 7mm single dynamic
Purported battery life: 8h earbuds; 24h total with case recharges
Bluetooth version 5.2
Weatherproofing: IPX4 (moisture/splash resistant)
EQ app compatibility: yes
Noise cancellation/transparency modes: yes
Onboard controls: yes
Warranty: 2 years
I wouldn't say there was much of an unboxing experience, but the packaging was decent enough, and that's what's ultimately important. There's a separate inner container that contains all the accessories. The individual baggies for each of the replacement tip pairs with size labels on them is a nice inclusion.
Sennheiser CX Plus True Wireless Charging case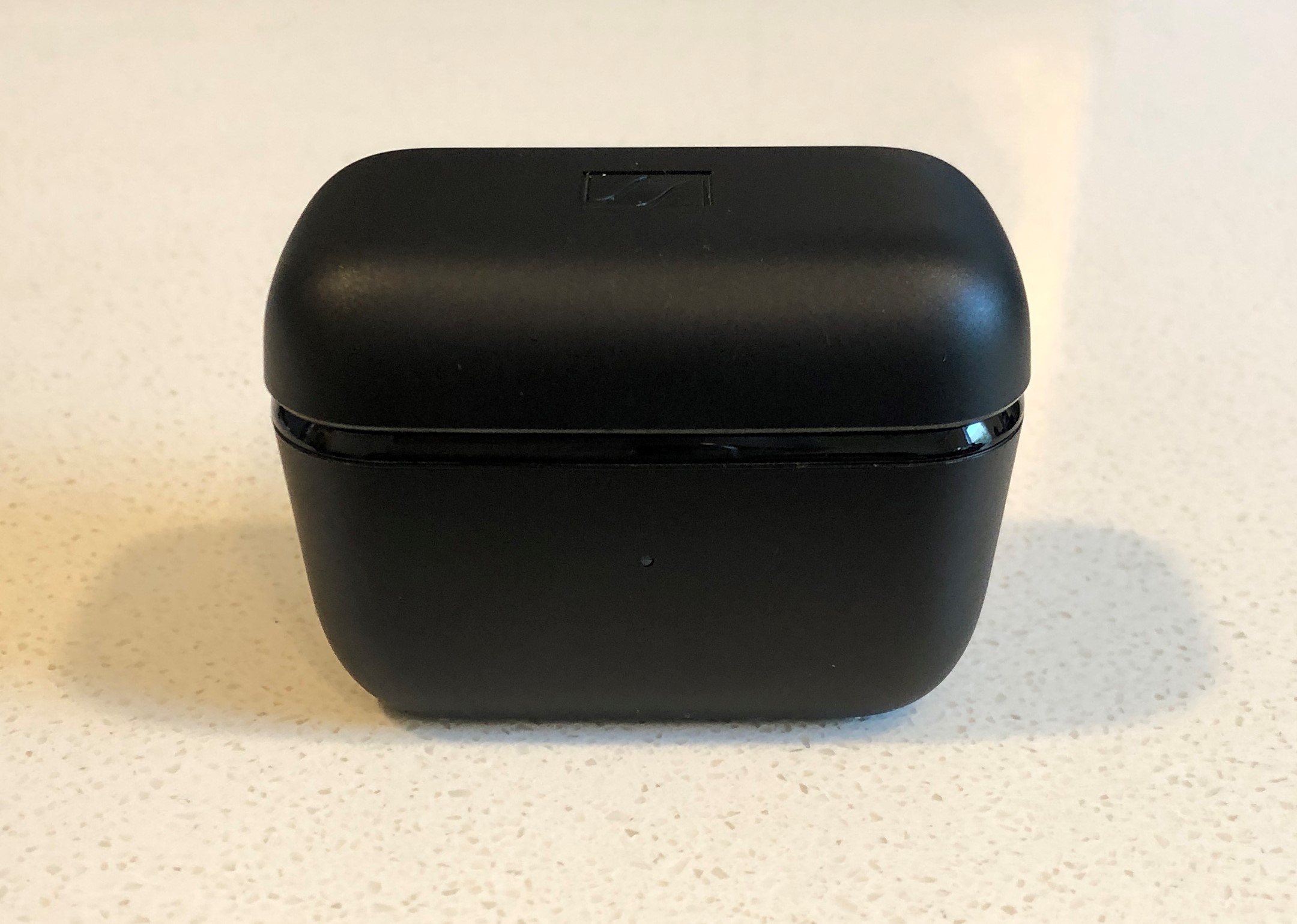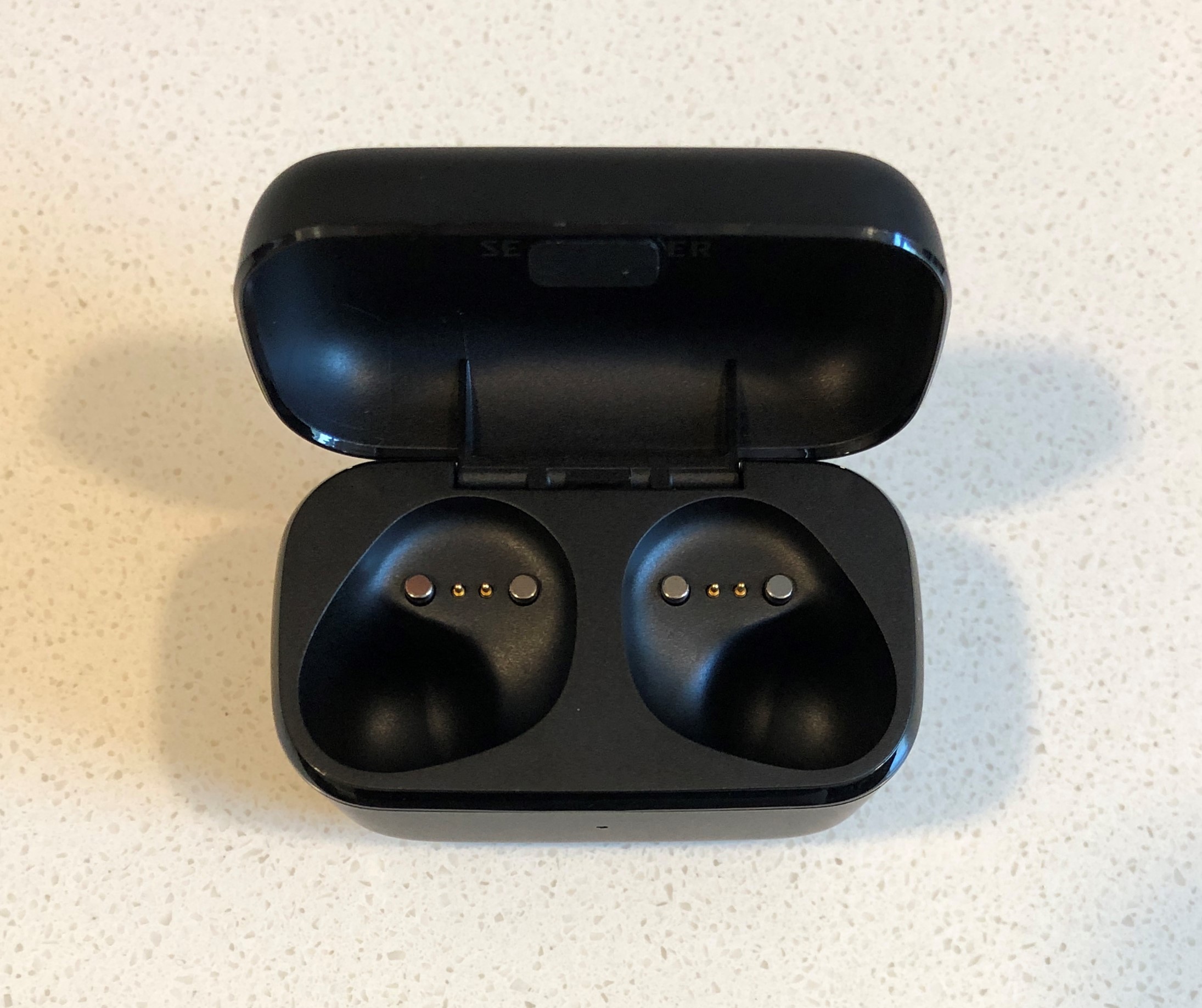 The case feels OK, but is a little flimsy for the premium tier price point. The sides cave in with some squeeze and lid slides along the edge when it's closed because the hinge is too bendy. Is it decent enough? Sure. But should TWS earbuds this expensive have a better and nicer feeling case? Probably.
Fit and Comfort
The CX Plus is rather bulky and has a strange trapezoid like shape, and it isn't so intuitively obvious how it's supposed to fit, but once I figured it out they did manage to achieve a nicely firm and comfortable feeling fit. You kind of have to push down and in on the bottom most corner and the buds will kind of slide in and lock.
While the included tips are decent, I don't like the matte and rougher style of finish – it feels like it doesn't stick as well and is a little harsh on the skin. Also, if I smile wide enough or raise my eyebrows enough it sometimes feels like the buds to shift out and makes me feel like I need to push them back in a little.
I needed to use the largest tips to achieve seal that didn't break, and I'm usually a medium tip guy, so people with larger ears might have fit issues with the CX Plus.
Isolation
The isolation coupled with the noise cancellation is decent for the price-point, but there is some competition that is better.
Usability
The CX Plus has touch based controls that are very reliable and easy to use, partly in thanks to the large backs. I had no trouble issuing commands. There are different pitched beeps to indicate the first, second, and third touches. There is also a subsequent beep when you press and hold to signal a volume change. The CX Plus has a good control schematic that has all the functions you'd expect TWS earbuds to have in 2023, but you also have the option to customize the controls in the Sennheiser App.
The CX Plus has some neat little quality of life features too:
If ANC is on, they automatically go into transparency mode if you pause.
If you take one of the buds out, they automatically pause.
If you turn on transparency mode, they automatically pause, and they automatically resume play when you turn ANC back on. One potential annoyance here though is if you're actually trying to listen to media with transparency mode on because the only way resume play with transparency kept on is to use your source device.
Pairing the CX Plus is easy and straightforward – they automatically enter pairing mode when you open the case after the initial charge, or you can just press and hold them both for 3 seconds to manually enter pairing mode. Select "CX Plus True Wireless" from the selection menu then you're good to go.
A note before the next section: this page describes how I evaluate the sound quality of headphones and earbuds.
Sennheiser CX Plus Test – Does it Sound Good?
Sennheiser is known for their neutral style sound, which is used in many of their monitoring headphones, and it was interesting to see their "take" on how a true wireless earbud should sound. And indeed, the CX Plus had a very flat and neutral feeling sound. If you've never listened to this type of tuning it might sound odd – the mids feel unusually emphasized and the sound has a kind of boxy and hollow sensation.
I'm going to say honestly that I don't really like neutral tuning for wireless earbuds, and the out of the box sound of the CX plus leaves something to be desired. The detail and separation feels a little lacking and the accuracy is just kind of off. Fortunately, Sennheiser has an EQ app that allows some customization:
The customization options on the app are limited – you only have three sliders for the "bass," "mid," and "treble" (some Apps have many more) and it appears you can only save one custom pre-set at a time. The sliders are also a little buggy. Even so, once I got things where I wanted, taking a little off the mids and bumping up the trebles significantly improved the sound profile – the boxyness completely went away, the detail came to life, and the overall balance and clarity felt really good. The sound was a little thin, airy, and sibilant, but that almost always happens with these kinds of EQ adjustments.
The bass tone and extension is OK, but not great. Sennheiser claims the response range is 5-21k Hz, but this is frankly not representative of the actual range, and I'm not surprised they didn't include a delta with that spec. The drops I normally test rolled off a bit and also had quite a bit of jump back, the latter even when I tuned the bass down a bit. A single 7mm driver is just not going to be able to deliver premium caliber bass on its own.
Final Verdict
More and more premium headphone companies are entering the TWS market, and I think some of these brands are hoping their name can help sell units, and that's probably true to some degree, but it's not going to be enough to stay relevant going into the future. Point being: are the CX Plus Pro decent? Yes, especially with a little EQ tinkering. But are they worth their near $200 MSRP in 2023? I don't think so – there are similarly priced competitors that are just better in every important way – sound quality, multi-driver design, customization, weatherproofing, battery life, etc.
That said, the CX plus is on the older side now and we've seen it some significant discounts – if you can manage to snag these when they dip under $100, which they have, it will be a good buy, especially if you like that flat and neutral style Sennheiser sound. Sennheiser's two year warranty is also some of the best coverage available for wireless earbuds.
Get the CX Plus wireless earbuds on Amazon (affiliate link)