Last updated on:
Disclaimer: Fosi was awesome enough to send us a free unit to review with no strings attached.
Fosi Audio is a relatively new and not well known audio company in the mainstream, but they've garnered a lot of attention in the last few years within the audio community. The company has produced variety of amplifiers that are very affordable and that address specific audio niches where solutions were previously very limited.
The BT30D Pro is a subsequently upgraded release of the popular BT30D, and brings new features to the table, namely including significantly more power per channel.
BTD30D Pro Important Specs
Max power output: 165 W per left/right channel, 350W from the passive subwoofer channel
Inputs: RCA line-in, 3.5mm pre-out
Wireless: Bluetooth v5.0, 50 ft signal range
Onboard Controls: volume, treble EQ, bass EQ, subwoofer volume, subwoofer crossover frequency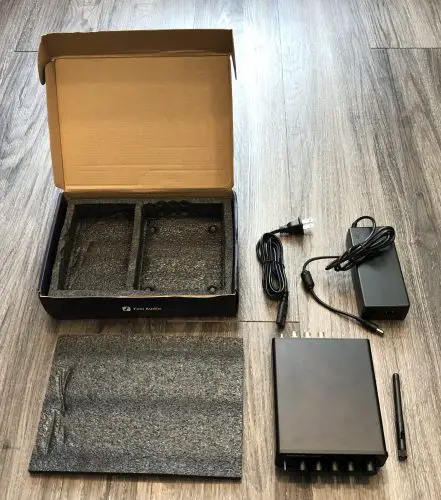 The BT30D does not come with any connection cables, probably because there are a variety of ways people could use and connect it, including RCA to RCA, RCA to 3.5mm, 3.5mm to 6.5mm, and terminal to terminal speaker wire. Not including connection cables might be annoying to some people, but it also keeps the price down and doesn't force people to pay for something they might not need.
Point being here: be aware that you will need to buy any connection cables that you need separately.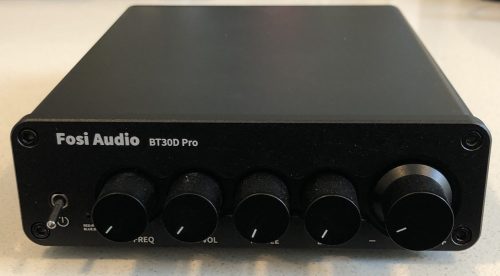 The knobs move continuously and aren't notched, and feel sturdy and nice and weighty. They're easy to adjust in small increments to get things to exactly where you want them.
The first way we ran the BT30D was with the pre-out terminal to a pair of active speakers, and while it worked perfectly well and the volume knob on the Fosi unit worked, the EQ adjusters didn't appear to do anything, and are apparently tied to the passive speaker terminals. It is still easily possible to EQ adjust the pre-out signal but you'd need a separate equalizer. We were able to adjust the EQ with similar knobs on the active speakers we were using for example.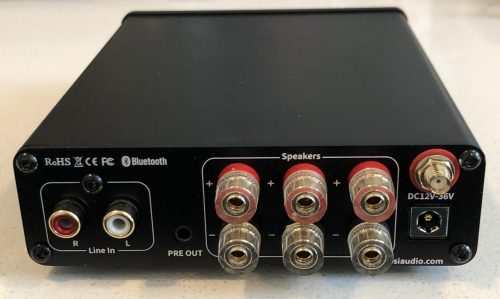 One of the best specific features of the BT30D and some of the other Fosi compact amps is a passive subwoofer terminal, which is something that you rarely see on consumer grade amplifiers, much less ones that aren't really expensive. Pretty much all receivers and integrated amplifiers only have sub-out and/or pre-out terminals because subwoofers are generally powered at this point, but there's one notable exception: outdoor subwoofers.
Outdoor subwoofers are usually still passive (having active electronics in outdoor weather prone products is a lot trickier), so if you wanted one to work with your system in the recent past you would usually have to connect a separate amplifier to a receiver's pre-out, and the diagram would look something like this:
But passive subwoofer terminals like the ones on the BT30D allow you to connect a passive subwoofer with traditional speaker wire right to the amplifier the same exact way that you connect the speakers to it, and the simpler diagram would look something like this: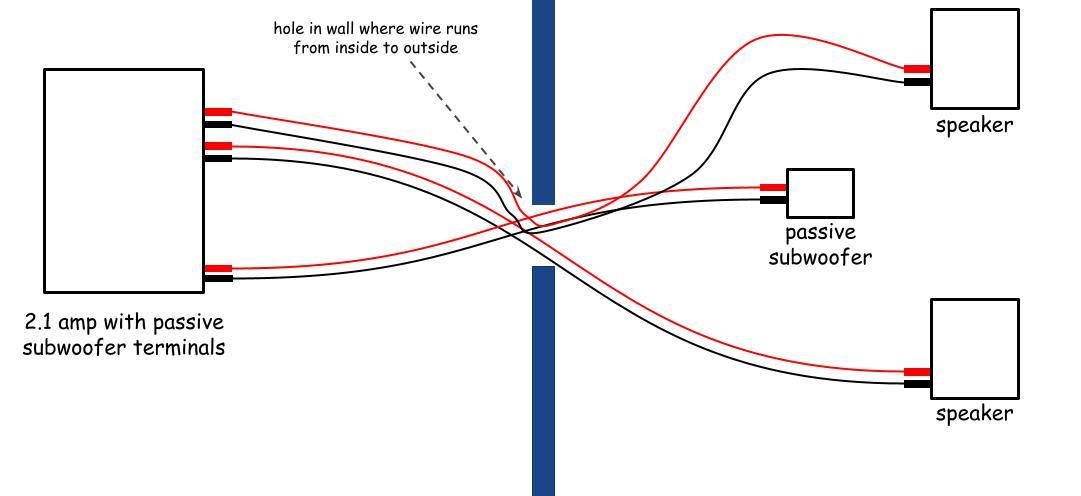 Setting up outdoor speakers can be a logistical challenge, but a product like the BT30D makes doing that more simple and flexible, and it also saves you money because you won't have to buy a separate amplifier in addition to a receiver.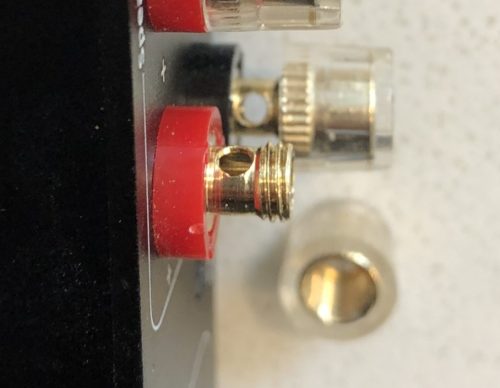 There are 5 way binding posts for each of the passive terminals which is a nice inclusion for a compact amplifier of this nature. The posts feel nice and sturdy and the knobs can come off if you need more wiggle room to connect wires. Also clever and thoughtful is that the wire holes of the bottom terminals are angled at 45 degrees away from the top holes, which can also make fitting wire in easier and reduces the risk of accidentally touching the positive and negative terminals together.
Conclusion
The BT30D pro is a really great product for its minimal price. It's a nicely compact but still very powerful amplifier that can work great for all kinds of setups. You can use it to add wireless Bluetooth to a pair of any desktop or computer speakers that don't have it. Or you can use it to easily power a pair of passive nearfield speakers and not worry about fitting a bulky receiver somewhere in the mix.
The really great feature of the BT30D pro (and other Fosi amps), though, is the passive subwoofer terminals, which make it a perfect economic solution for passive 2.1 outdoor speaker setups and why we recommend them for outdoor speakers.
Where to Buy the BT30D Pro:
Fosi was also awesome enough to give us a $15 coupon code BT30DPRO15YTB to share here that works if you buy it directly from their website.
It's also available on Amazon (affiliate link) and Ali Express.