Written by Pete Anthony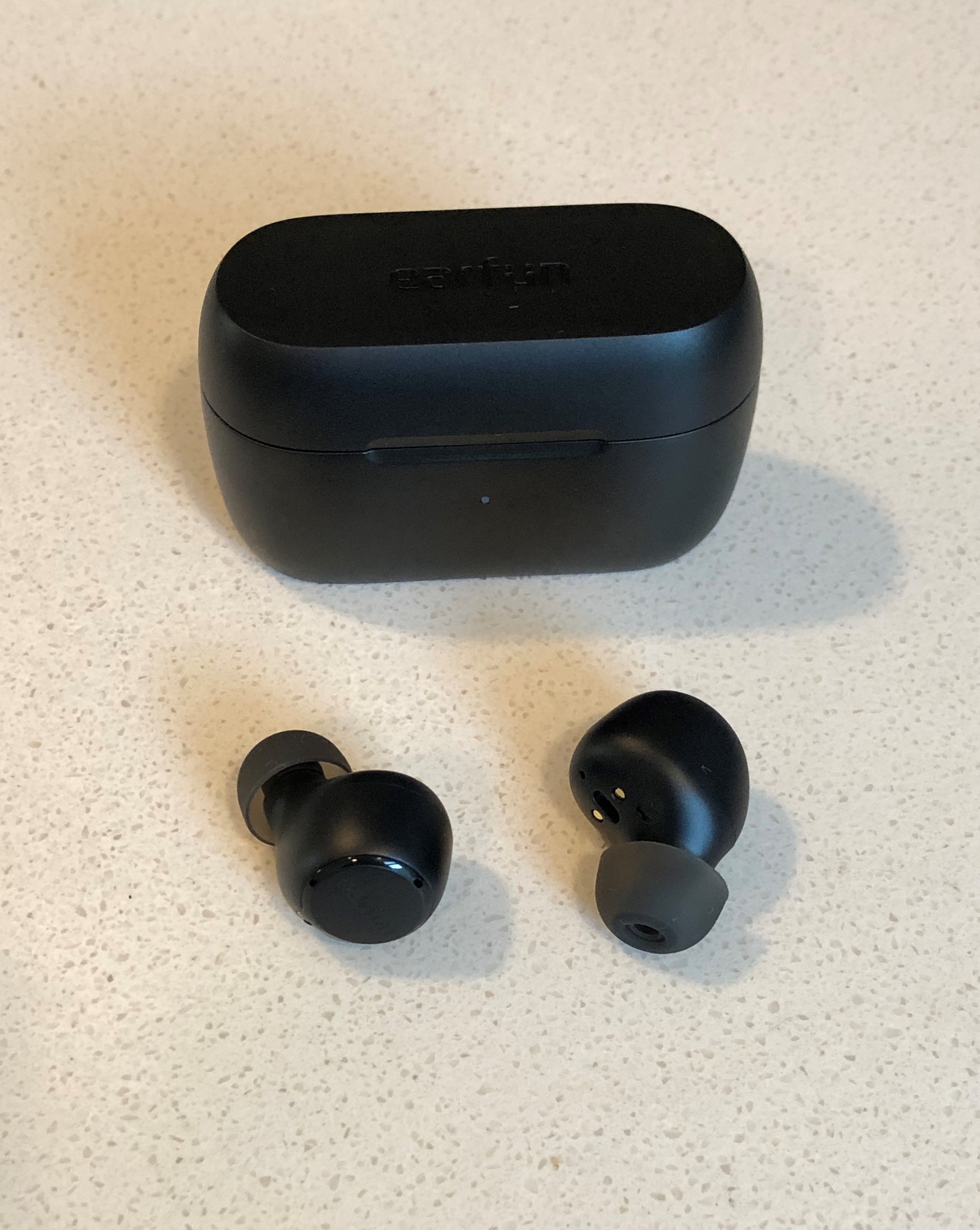 EarFun is a relatively new audio company, established circa 2018, that almost exclusively make true wireless earbuds, which is a direction that a lot of audio companies are starting to go in since the market is growing so massively.
Despite still being a relatively obscure company that's not well known in the mainstream, EarFun has made a reputation for itself in the audio community for making particularly good sounding wireless earbuds at impressively competitive prices. Enter the Free 2S – it has already received high praise from some of the bigger publications, so I was definitely curious to see how it actually measures up myself.
EarFun Free 2S Specs and Features
Released: Jan 2023
Price-point ⓘbudget: around $30 or less
value: around $30-$60
performance: around $60-$100
premium: around $100-$200
elite more than $200: value
Design style: 7mm single dynamic driver
Purported battery life: 7h earbuds; 30h total with case recharges
Bluetooth version: 5.2
Weatherproofing: IPX7 (full immersion waterproof)
EQ app compatibility: Yes
Active noise cancellation: No
Transparency mode: No
Auto play/pause sensors: No
Onboard controls: Touch based
Multipoint 2+ device support: No
Warranty: 18 months
EarFun Free 2S Charging Case?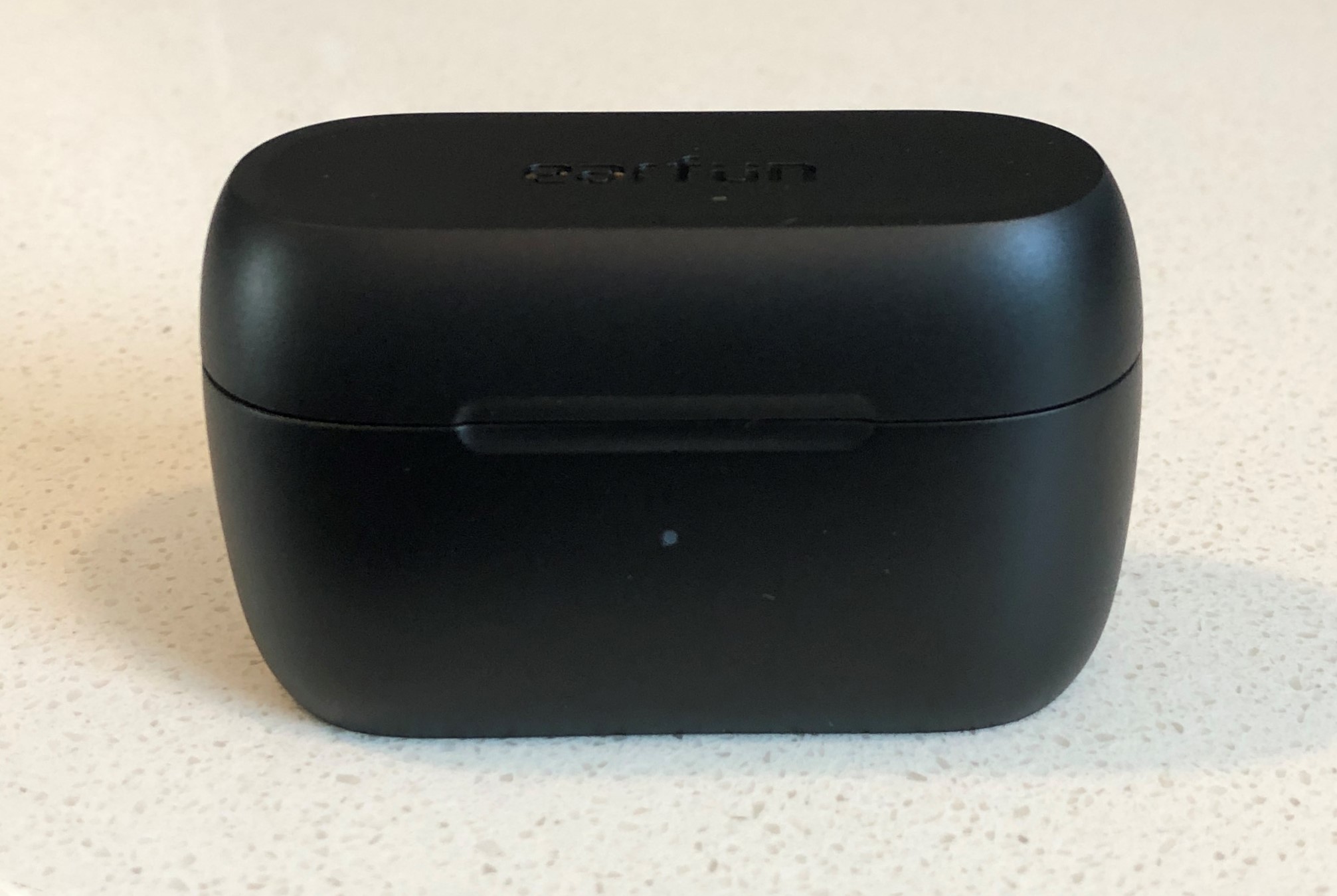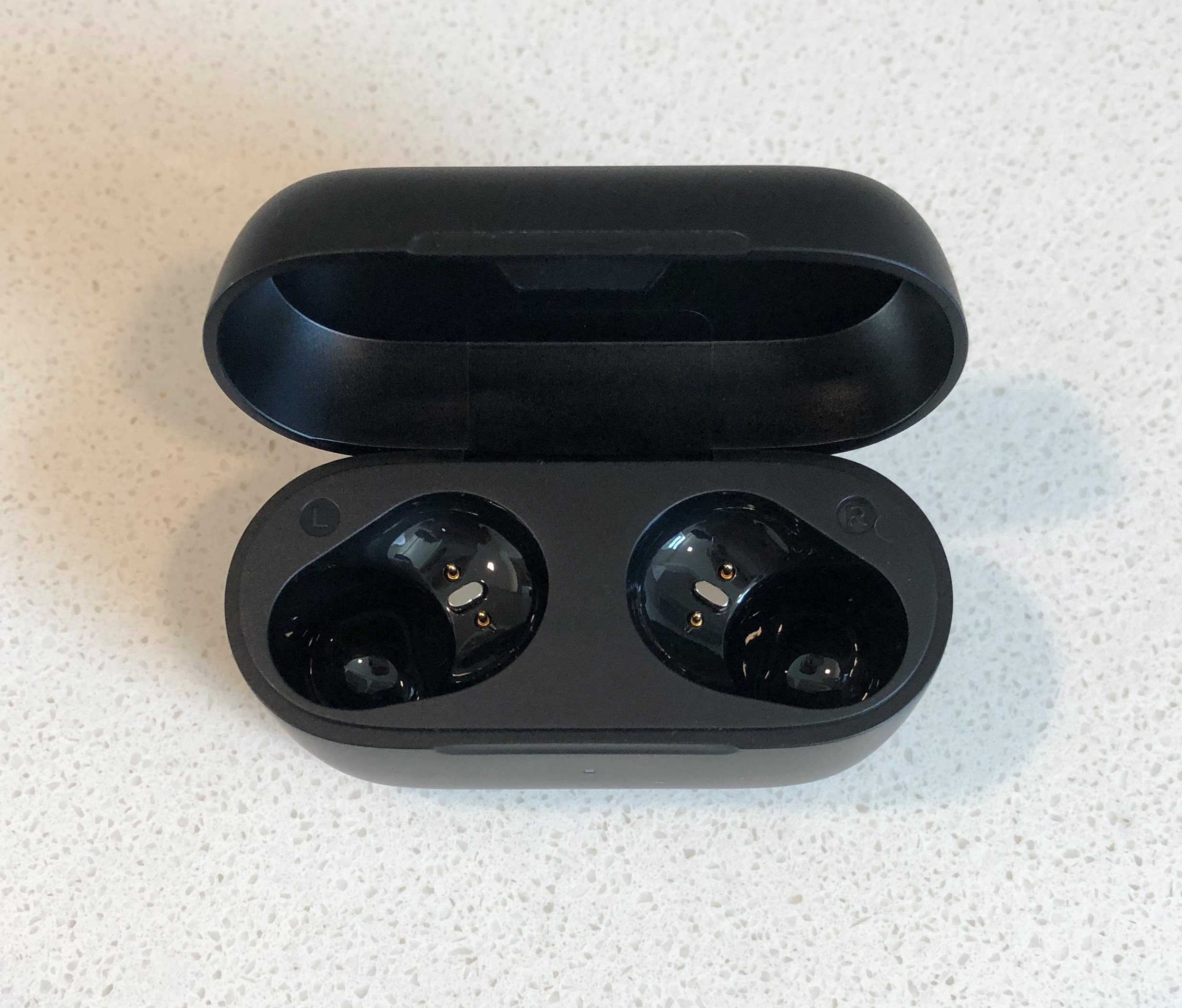 The case is a bit bulky and doesn't have the best ergonomic pocket friendly shape, but it feels decently sturdy and seems decent enough for its price point. The Lid hinge does feel a little thin and flimsy though.
Does The EarFun Free 2S Have Good Fit and Comfort
I was able to achieve a great fit that was comfortable and secure, with zero seal breaking issues no matter how I moved my head, face, or jaw around. The earbud nozzles are nice and long, and the included tips have a great shape and texture, and the resultant fit was nicely deep and firm, which is my personal preference. The Free 2S comes with three extra pairs of different sized replacement tips, so I think just about everyone will be able to achieve a similarly great fit.
Putting and taking the buds on and off is very easy – they kind of naturally slide into place and require very little effort to get that right locked in feeling.
Does The EarFun Free 2S Have Good Isolation?
The Free 2S does not have any active noise isolation, so all noise attenuation is dependent on the natural isolation. Despite the fit style being quite deep and firm, which is generally conducive to better natural isolation, I would say the Free 2S isolation left a little something to be desired. I would say it's relatively decent overall, around medium, but not great.
There are now a lot of TWS earbuds in the same price-range that do have great natural isolation and ANC, so if noise attenuation is a priority for you, there might be better choices for you than the Free 2S. I would say the Free 2S is perfectly find for basic commuter use though.
Relevant reading: what is the difference between isolation and active noise cancellation?
EarFun Free 2S Controls
The Free 2S has touch based controls with 8 command slots to execute functions, and the default control schematic is good and has all the functions you'd want a pair of TWS earbuds to have in 2023. You can also customize the controls to your liking in the EarFun app.
I found the touch controls generally reliable and easy enough to use, but they were a little finnicky at times – you have to kind of hit right on the center of the back with an emphatic touch, or series of touches, and sometimes when I tried pausing with a double tab, for example, only one tap would go through. There is a beep that acknowledges when a command is received, but it's the same beep for each function slot. Some TWS earbuds will play a different tone for a single and double tap, for example, so you know which one registered, and having distinct beeps on the Free 2S for the different function slots would have been nice.
Pairing the Free 2S was easy and straightforward – they automatically enter pairing mode when you open the case after the initial charge, and you simply choose "EarFun Free 2S" from the menu and you're good to go. Connecting to a second device was relatively easy too – when I turned Bluetooth off on my initial device, the buds automatically reentered pairing mode and I was able to connect them to a second device. The Free 2S does not have multipoint, though, so if you want to switch devices you have to disconnect from one then connect to the other, but it will remain paired to both.
A note before the next section: this page describes how I evaluate the sound quality of headphones and earbuds.
EarFun Free 2S Test – Does it Sound Good?
My initial impression is that the Free 2S definitely has good sound quality out of the box, but, an initial sniff test is as far as I went because the Free 2S is compatible with the EarFun EQ app. So, the first thing I did was try to optimize and improve things with EQ adjustments – if I could – before I really got into my full listening test:
The equalizer is simple and pretty easy to use – you've got six nodes from low to high that you can slide up and down to add or remove ~10 dB of volume. There's also four pre-sets you can choose from. As you can see I didn't do too much – I mainly bumped up the trebles some to bring them forward a bit and get a little more detail on various instruments and consonantal sounds. I also gave the mid bass a little bump to help balance that out.
I would say these relatively minor EQ adjustments did improve the overall sound – out of the box the Free 2s was a little warm, fuzzy, and narrow, but adding just a little emphasis to the trebles really brought out the detail, and overall the accuracy and tone was very good for the ~$50 price point. The balance felt good and things sounded natural. Though the soundstage felt nicely wide, I would say the separation wasn't quite there, and there was just a teeny bit of thinness, sibilance, and flatness.
The bass extension was decent for a single 7mm dynamic driver – there was a little bit of roll off and jump back with my normal drops, but, the volume and tone of the bass held up well.
All in all, I can say I see why the Free 2S has received such high praise. They do sound really good for their minimal price, and are definitely in the best-of conversation.
My subjective gut feeling sound quality tier grade is: B
Final Verdict – Is the EarFun Free 2S Worth Buying?
The Free 2S has a warmer and somewhat bassy sound signature, but still manages to have great balance, tone, and detail across the entire range, and it can be further improved with some EQ tinkering in the app. They don't have ANC or the best external noise attenuation, but, I can say with fair confidence this is some of the best potential sound quality you can get in this price-tier. The tips and fit also feel really great.
Get the Free2 S wireless earbuds on Amazon (affiliate link)
Relevant Articles