Affordable home theater has become more popular and accessible than ever, and Dayton Audio is one of the front running audio companies who has consistently produced high quality speakers at some of the best prices available.
Enter the simply named "SUB" series – a lineup of four models with varying woofer sizes that might be the best boom for your buck available.
Dayton Audio SUB-800-1000-1200-1500 Subwoofer Series Specs
| Model | Sub-800 | Sub-1000 | Sub-1200 | Sub-1500 |
| --- | --- | --- | --- | --- |
| Speaker Type | powered, ported | (<-- same) | (<-- same) | (<-- same) |
| Continuous Power | 80 W | 100 W | 120 W | 150 W |
| Response Range | 40 - 140 Hz | 30 - 140 | 25 - 140 | 23 - 140 |
| Driver Size | 8" | 10" | 12" | 15" |
| Warranty | 5 years | (<-- same) | (<-- same) | (<-- same) |
SUB Series Overview
We acquired a 1200 unit and, at the time of this writing/update, have given it around 50 hours of use, pairing it with a variety of speakers.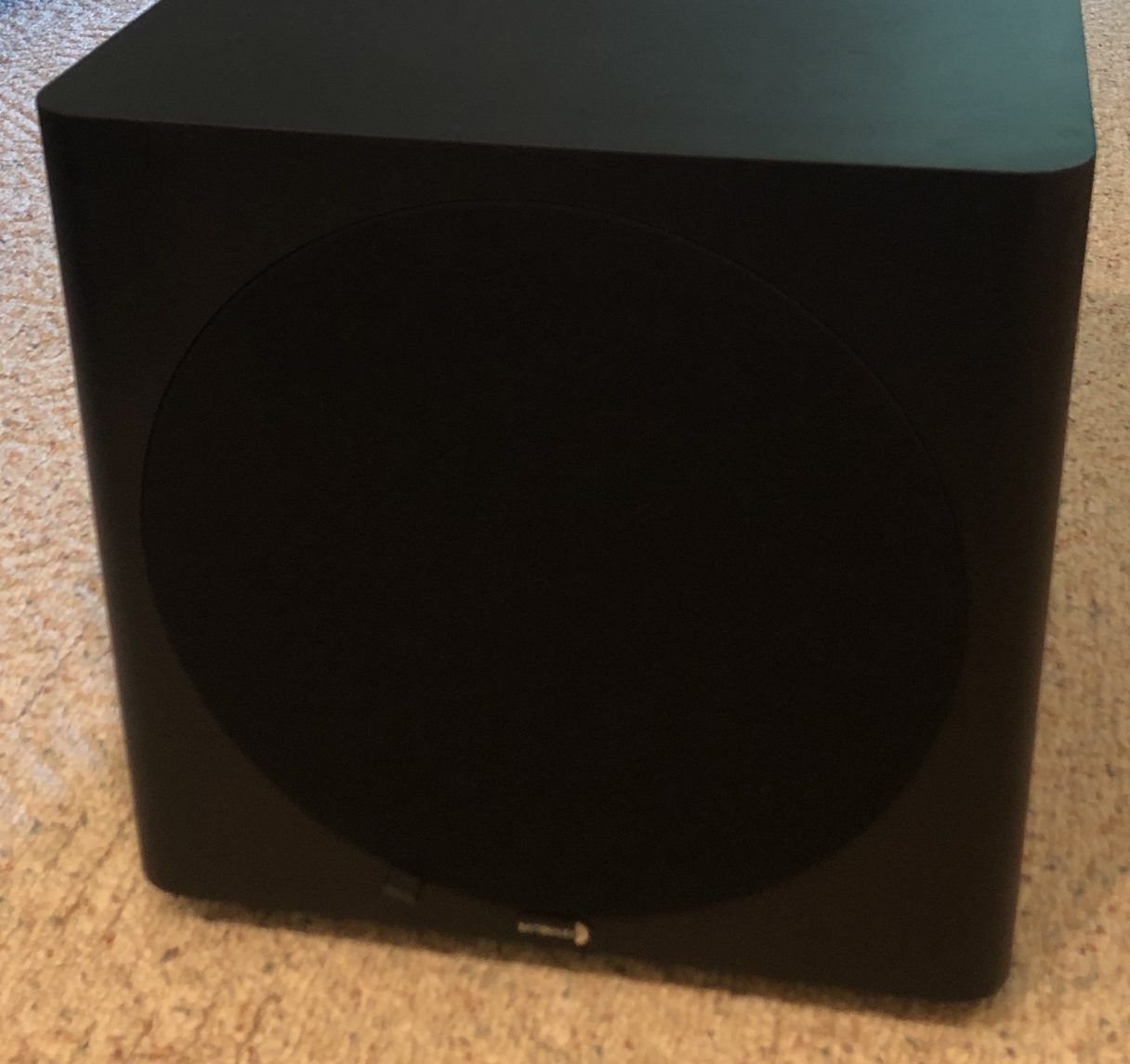 The cover is flush with the cabinet, giving it a simplistic sleek look. The cover is magnetic and removable by pulling the tab that sticks out.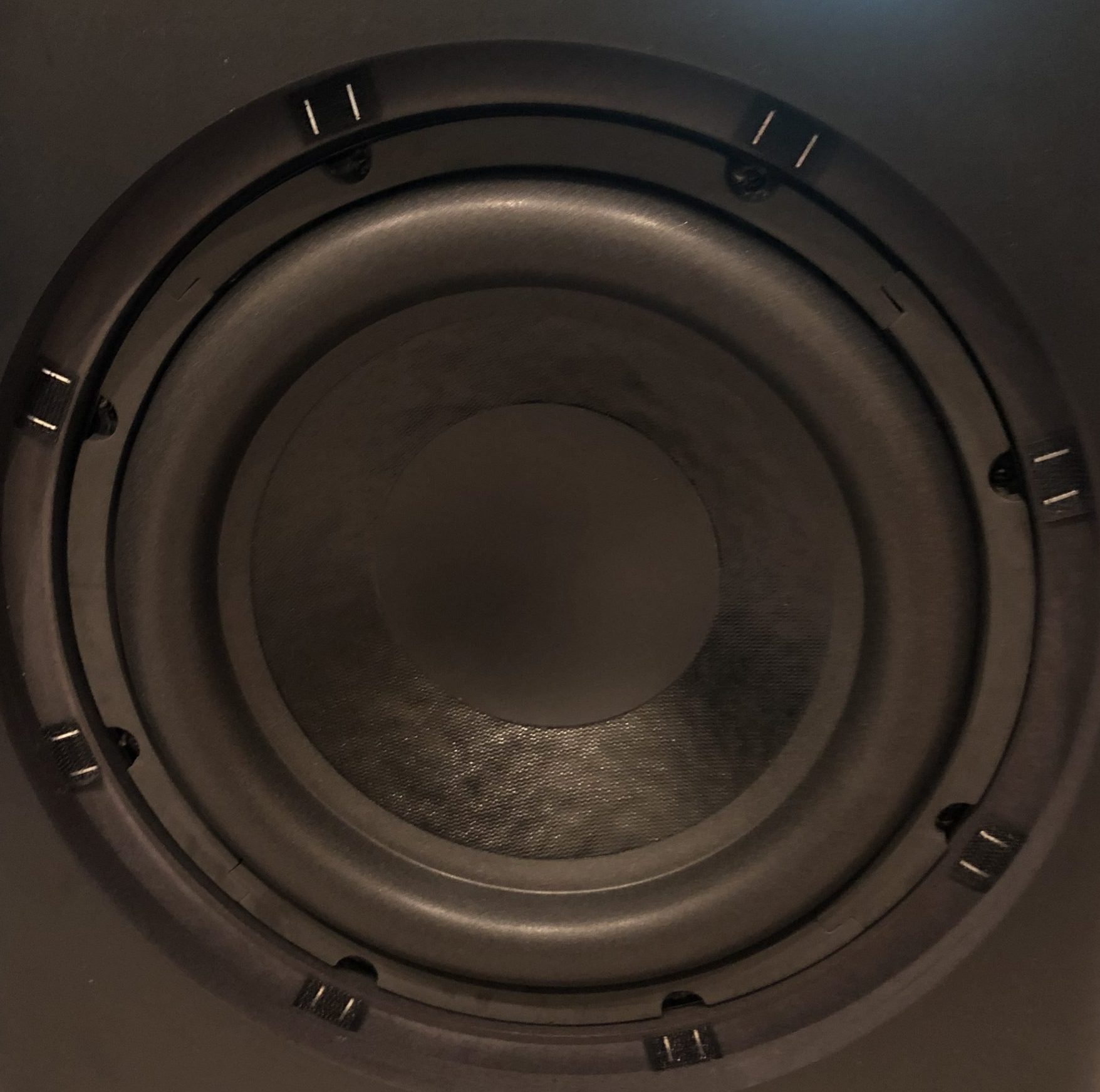 Fairly standard woven cloth blend cone with a concave plastic dust cap.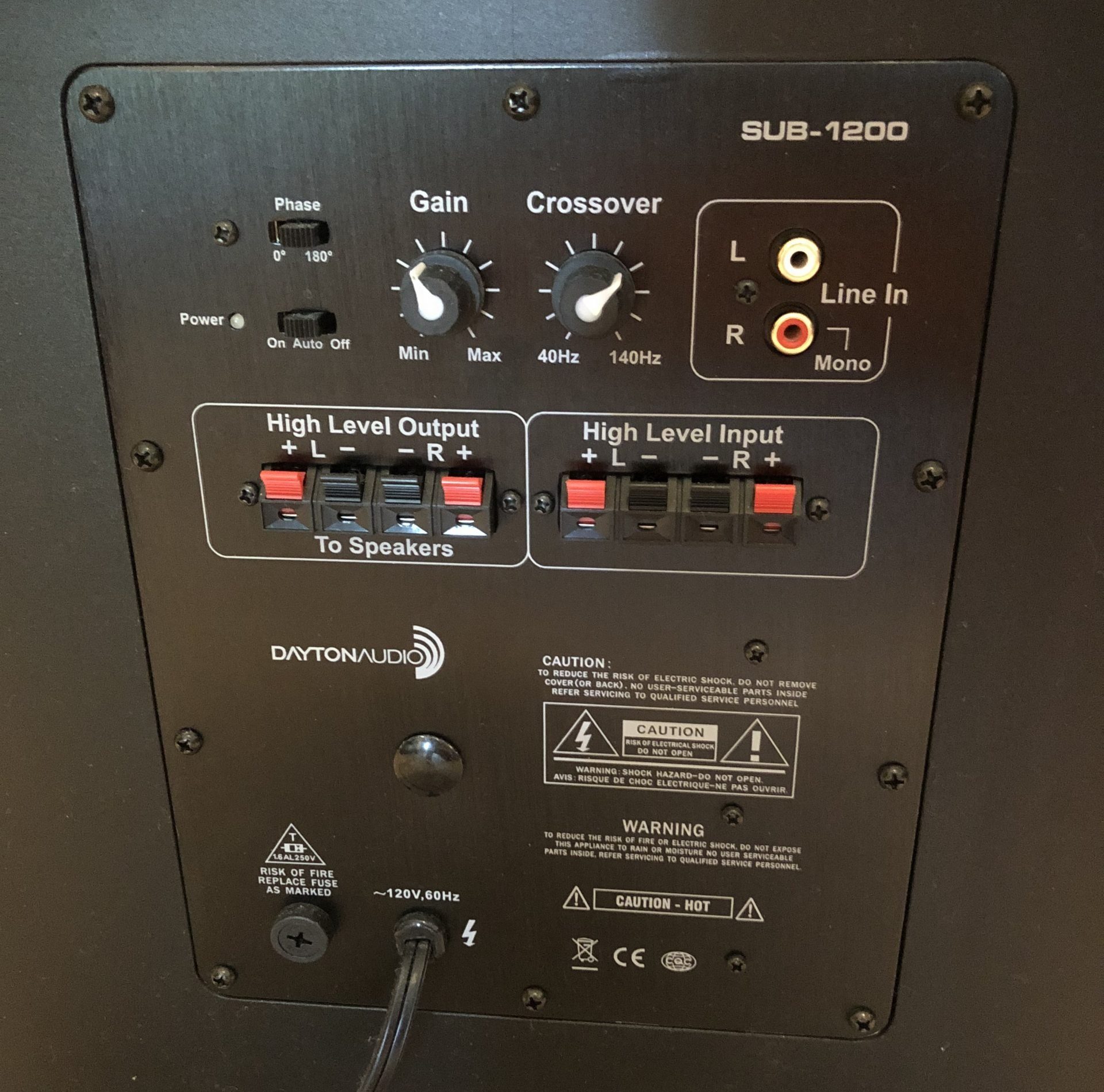 Pretty simple and straightforward, has all the expected basic controls. Also nice is the "auto" selection on the power switch which syncs the subwoofer to the receiver so it automatically turns on/off with it, no annoying need to always reach behind to turn it on/off. The "high level" input/output spring clips are used for more intricate set ups and most people won't have to worry about them. Connecting this subwoofer to most receivers is easy – all you need is a single RCA cable. We like this male/male RCA Y cable which will connect to a sub-out input, which pretty much every modern receiver has.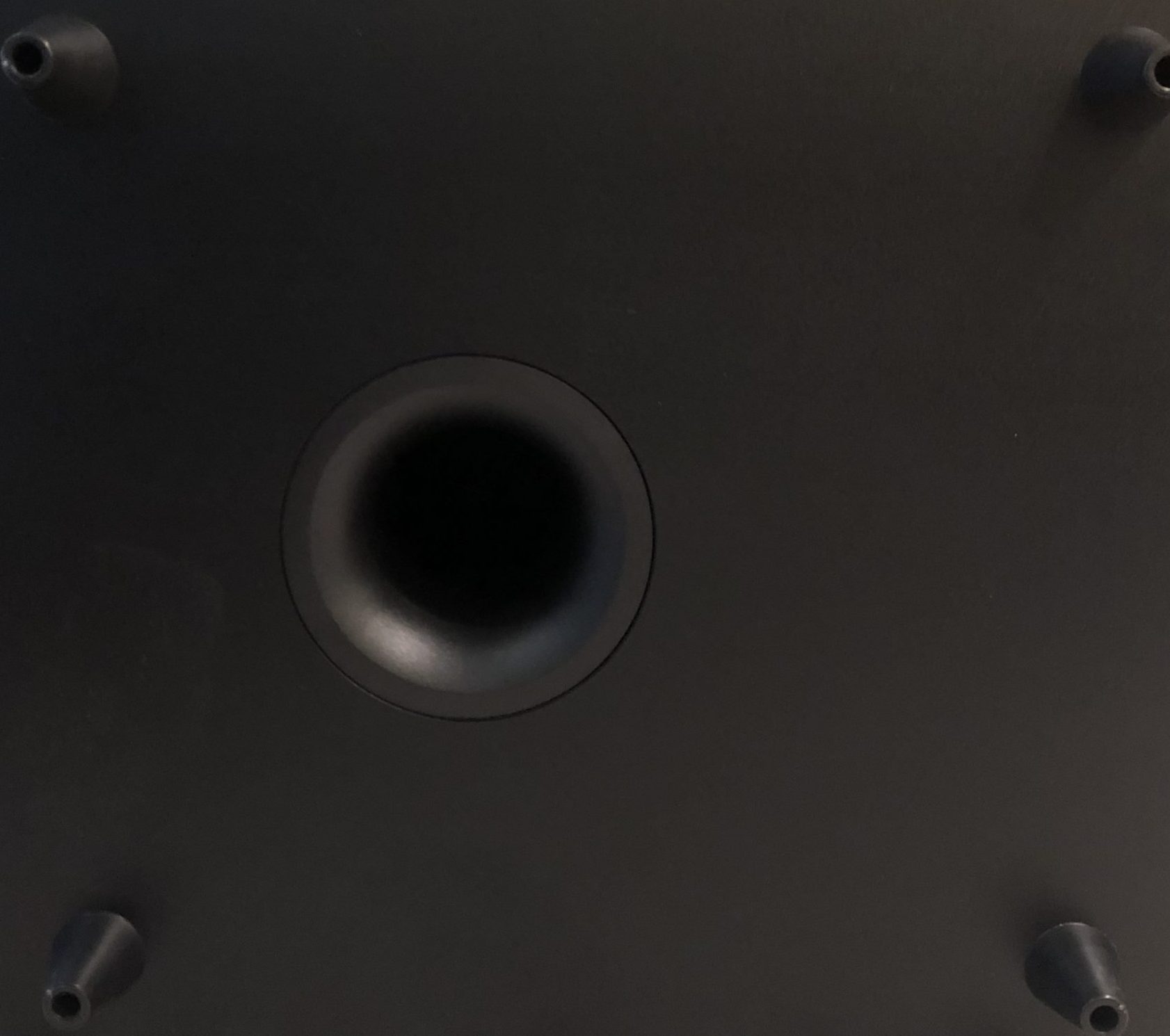 Pretty boilerplate, will probably sound better on a carpet or some other soft surface. We put in listening hours on both carpet and hardwood floor and found the latter to be slightly boomy.
How Does it Sound? Review and Discussion
Dayton is a good American audio company that routinely produces really solid speakers at often unbeaten prices, particularly so when it comes to bass reproduction, which is often the first thing that gets compromised when making a budget-tier speaker. Suffice to say we are happy, and also not surprised, that their lineup of home theater box subwoofers continues that trend – all four, from what we've seen, bring unmatched value and design to the table vs the respective competition. These subs were a good value at their original MSRP when they came out several years ago, but now discounted? they're honestly a steal. That's the great thing about older generation audio products as we constantly say: they don't depreciate like most other electronics, yet they'll get significantly discounted as they age and newer products come out.
Once you control for price, there are three primarily important subwoofer specs: power output, response range, and driver size. With budget speakers you're pretty happy if you can find something where two out of these three are the best available, but from what we've seen, each of these Dayton subwoofers are unbeaten in all three of these primary specs. Adding to that, Dayton is one of only two companies that we've seen that has a full five year warranty on their subwoofers that includes electronics.
And they look good too, which is always a nice bonus for budget speakers which usually have a fairly plain box design. The curved vertical edges and vinyl finish is understated, but slick. Each also has the option to remove the cover if you'd like to expose the driver, though the magnets around the surround are a bit unsightly.
The only real concession is that these subwoofers are really big and heavy, but you only have to deal with that once when you place it.
And how do they sound? Well, the 1200 sounds great with music, where the idea is for the subwoofer to kind of fill in the bass without actually being distinctly noticeable, which this seemed to do perfectly.
We know this review sounds more like a rave, which is something we generally dislike, but… these budget subwoofers are so clearly the best in just about every respect. We strongly recommend opting for the larger 12 or 15 inch versions – they're a little more expensive and admittedly a pain to move and place, but that's totally worth the larger driver.
And what about any viable competition? Polk's older and similarly discounted PSW505 might give a run for the money – it has a higher operating power and slightly higher response ceiling if you need more room to set the crossover, but it's a little more expensive, has a plain-jane design, and a slightly inferior warranty (5 years on the driver/cabinet, but only 3 years on the amp and other electronics).
The popular BIC America F12 is equally excellent for the price, and also has that really cool metallic driver design if that's something you like enough to consider, but is just barely inched out spec wise by both the Sub-1200 and Sub-1500. Any of the three are great choices honestly, and we'd say the best pick might just depend on whatever's the best deal at the time.